SSIS Grade 12s receive offers from prestigious universities from around the world!
The counselling office is proud to share good news about the university offers received by our SSIS Graduating Class of 2020.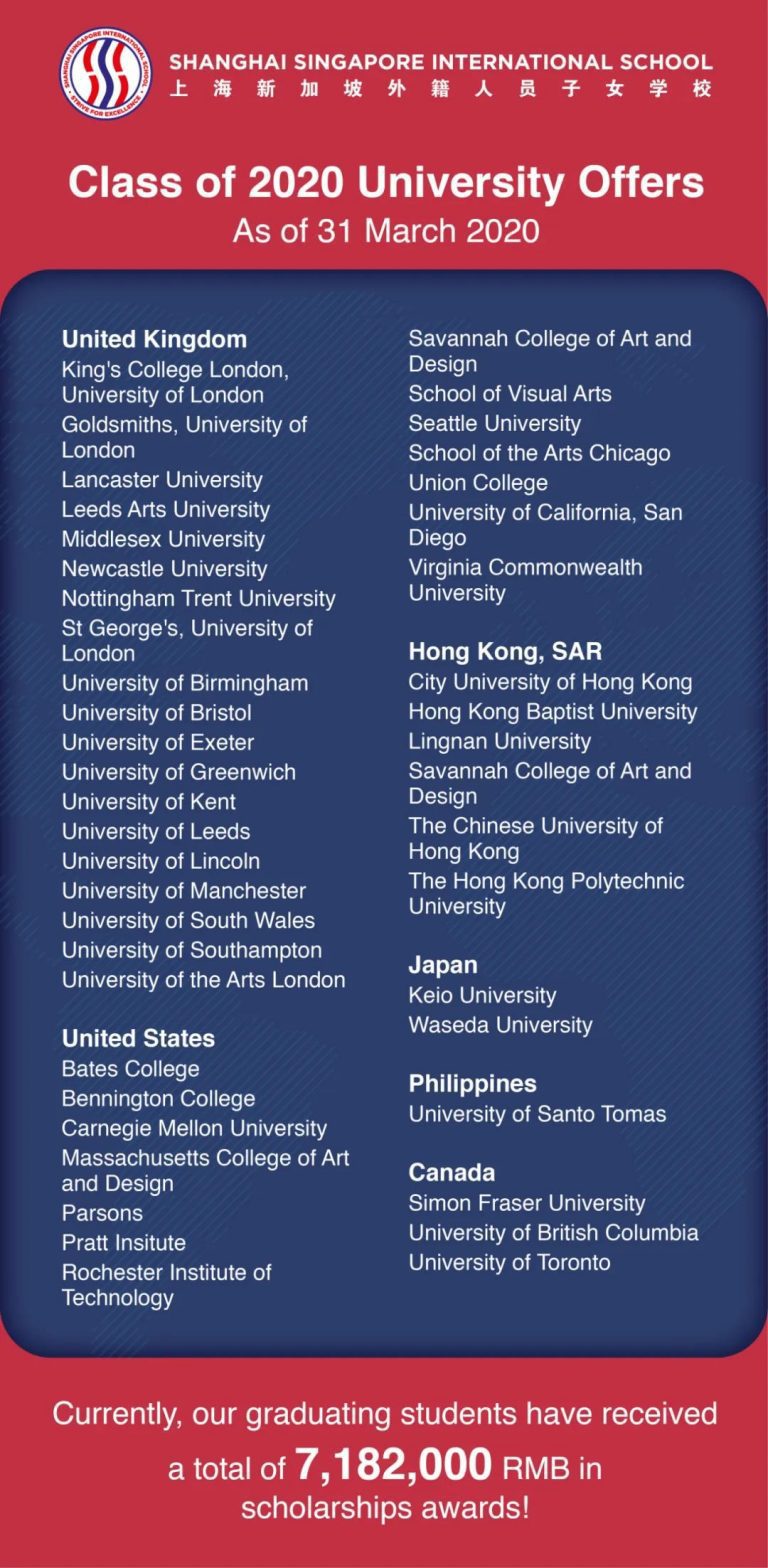 Here are just some of the highlights. So far, we've had:
Four world top 50 ranked offers from University of Toronto, University of British Columbia, University of Manchester and King's College London;
One offer in Economics from Keio University's prestigious PEARL programme;
One offer in Hospitality from Hong Kong Poly University's top 5 world-ranked programme;
A highest record of almost RMB 7.2 million in undergraduate scholarships have so far been offered to our students!
Offers in total from 33 different universities in six different countries in 23 diverse majors: Psychology, Neuroscience, Civil Engineering, Economics, Art and Design, Computer Science, Social Work, Hospitality, Software Engineering, Biochemistry, Film, Geography, Graphic Design, Human Centred Computing, Economics, Biology, Chemistry, Creative Media and more.
Class of 2020 University Offers