1. Log into SSIS Parent Portal using your personal username and password.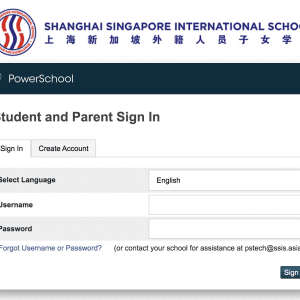 2. On the School Bulletin menu, click on link to proceed to fill in the form.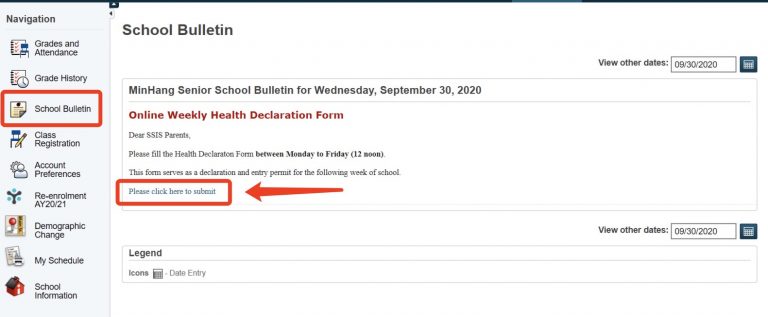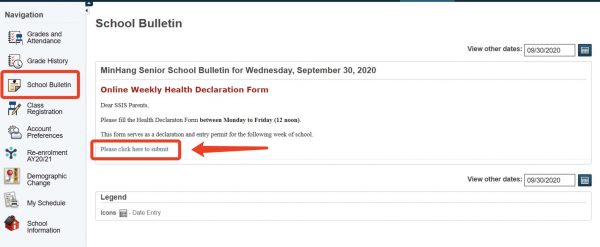 3. Read through all details of the form and 'check' three statements under the declaration slip. Lastly, fill in Parent Name in replacement of a signature and click the submit button.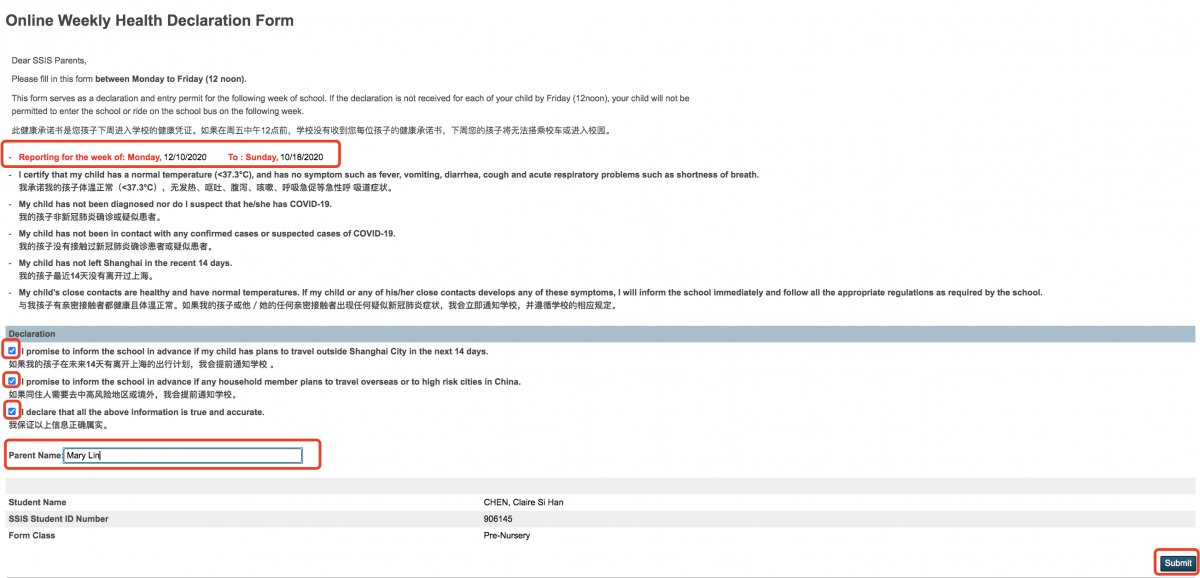 4. On the submission page, you will be able to view past records.


5. If you have more than one child enrolled with us, please switch to another child's page by clicking on the child's name at the top left hand corner.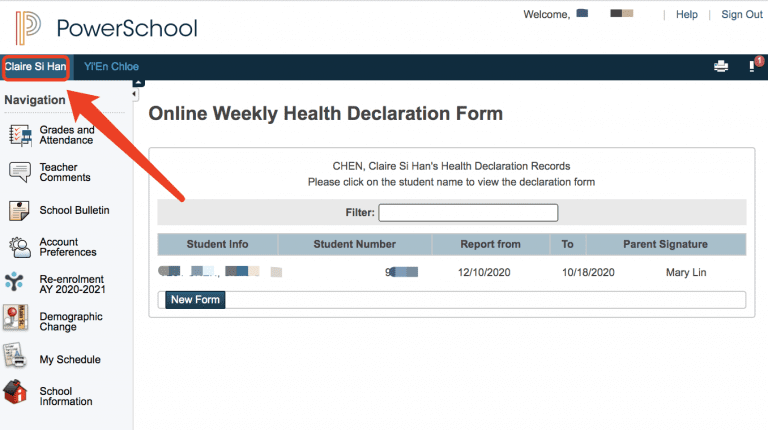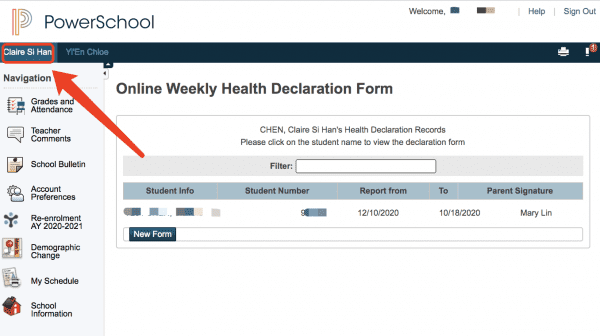 Important Note: The Online Weekly Health Declaration Form serves as a declaration and entry permit for your child for the following week of school. If the declaration is not received by Friday (12noon), your child will not be permitted to enter the school or ride on the school bus on the following week.