Authentic learning is learning designed to connect what students are taught in school to real-world issues, problems, and applications. Learning experiences should mirror the complexities and ambiguities of real life; experiences that do not encourage the children to make meaning from their learning will quickly be forgotten.
One of the many ways is to connect learning to significant issues, case in point—the coronavirus. Through e-learning, SSIS teachers enable students to make connections to what is happening around the world; they learn to apply skills and knowledge that they have learnt or about to learn.
Demonstrating Support Through Art
SSIS's Aesthetic E-learning lessons has entered its third week. Our aesthetics teachers have now transited from adaptation to the exploration stage. Our teachers applied various learning methods to ensure the quality and effectiveness of online learning and offline work courses. Next, our teaching and research team will continue to focus on stimulating students' initiative and enthusiasm, improving their participation and strengthening their interaction with teachers. I hope more students can join our aesthetic E-learning lessons, embrace art, and create a better future together.
To show our support and send best wishes to Wuhan and China, our Primary School students took part in the "Go Wuhan, Go China" Art and Writing Competition organised by the Shanghai Family. Our aesthetic teachers even made an inspirational video to encourage our students to record their thoughts and well wishes using art and drawing skills learnt. We garnered 226 entries!
Honing Writing Skills Through Chinese Lessons
During this period, E-learning for the Chinese Language has been in full swing. Our Chinese department teachers have put in a lot of effort for course preparation and designed various engaging, interactive activities. Using the ilearn platform, a set of comprehensive teaching and learning feedback system is established to optimise the learning effect of students.
In Chinese lessons across different grades, our teachers gave students various tasks—all connected to what was going on around them. The students wrote poems about the pandemic, wrote cards to their mothers to honour International Women's Day and read the Chinese electronic picture book "Why they can't go out", to cultivate their ability of independent learning. Let's enjoy the fun in learning Chinese with this new teaching model!
Becoming a Global Citizen Through Geography Studies
Teaching IB and IGCSE Geography is a wonderful opportunity to stay engaged and informed about the world. What is even better is when students start being more informed about the world around them and share topical news with the class. In both IB and IGCSE Geography, the syllabuses are very well designed; the main themes and concepts of the course are always related to real-world case studies. However, we don't have to limit our perspectives to focus on these events already written into our textbooks—current events can just as easily be intertwined with the course. Often, when the students research and stay up to date with topical news, they tend to have better recollection and answers to questions. Still, more importantly, it instils a deep appreciation for important issues and what it means to be an engaged global citizen.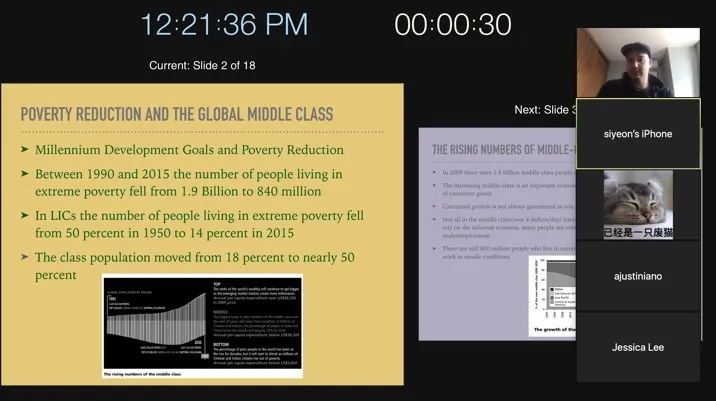 Developing Empathy and Communication Skills Through Global Perspective Studies
In our G9 Global Perspectives class, we have been working on GP skills through assignments related to the current pandemic. The first task we did was writing encouraging letters to our friends in Wuhan as a way to develop empathy—one of the critical skills of Global Perspectives. We then also discussed how we would disseminate the news of a possible coronavirus cure being found.
This helped students to understand the importance of careful planning and presentation of news as well as the weight of crucial information during a crisis.
In a recent task, students were asked to create a manual of activities (for those around the world) who are currently socially distancing themselves and staying at home. This manual aims to help others combat any possible adverse effects on their mental and behavioural health during the quarantine. Our students shared their own experiences during quarantine as a form of reflection as we had gone through it before the rest of the world did.
These examples show how our GP students have used this uncertain and challenging period to learn and apply key Global Perspectives skills. I am so proud of them!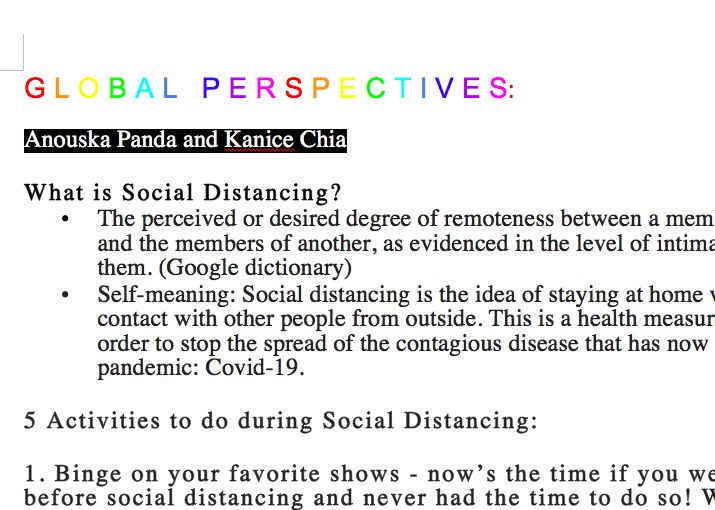 Overcoming Adversity Through Psychology Studies
Overcoming the adversity of e-learning has been a challenging but often rewarding experience, as we discover unique ways to communicate in classes and in peer work settings effectively. In IB Psychology, making connections to the pandemic has been highly relevant for engaging with content.
We discussed the cognitive and biological factors which contribute to discrimination against those unfairly associated with the coronavirus. Students had the opportunity to contrast prejudicial thinking with acts of altruism performed by healthcare workers and ordinary people around the world.
Learning both through and from this situation allowed the students to apply the skills and knowledge built through their IB learning and CAS to face challenges as responsible global citizens.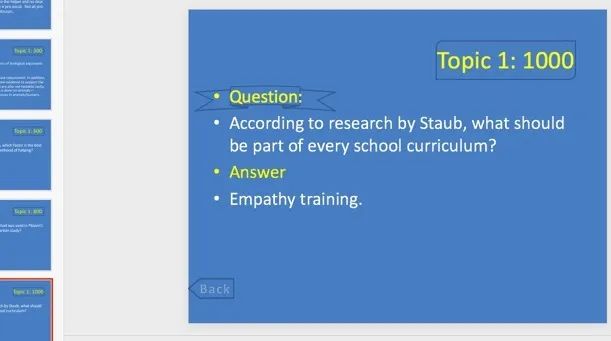 Changing Behaviour Through Drama Lessons
As a Drama teacher, I faced e-learning with trepidation on two fronts: passive learning in front of a screen and depressed students. We have started an active unit on clowning, and the students are being challenged to learn juggling; studies have shown that learning to juggle can change one's brain structure. The results are wonderful as some students have learnt a fun, new skill, and it achieved the intended results of active, happy learning!
At SSIS, we aim to prepare our students for life. Though they are in school, they are not shielded from real life. We teach them to be adaptable and creative thinkers who can overcome challenges, so they can utilise the skills and knowledge learnt to solve problems.
When students have the opportunity to learn through authentic, real-life, relevant experiences, they can apply their knowledge through action, ability and adaption. They will thus be equipped to find success beyond school.