INTENSIVE SUPPORT PROGRAMME (ISP)
The Intensive Support Programme provides additional support to students who require extra assistance to learn the English Language.
Highly Supportive Learning Environment
ISP English teachers provide a learning environment that will facilitate students' adjustment to the language and culture of SSIS and aid the positive development of English proficiency. Students are taught English through academic content with exposure to rich oral and written communication.
We place students in flexible groupings according to their assessed levels. Students move through learning groups as their language proficiency improves.
Regular Assessments and Reporting
We test all students initially and assess their progress regularly using standardised assessments, and a range of teacher-made evaluations in line with the ISP English Language Development Standards (ELDS). Parents also receive an individualised report each term detailing progress made in the ISP programme.
Access to Online Learning
ISP students have exclusive access to online learning programmes that support language development at home.
The philosophy of ISP is to monitor and support all students for as long as necessary.
As students transition from Primary School to Senior School, it is essential to build a strong foundation in the English language. The Senior School ISP aims to support our Grade 7 and 8 students as they continue their journey to acquire the language skills for English as an Additional Language. At the end of the programme, students will have full access to a range of language options at Grade 9/10 IGCSE and Grade 11/12 IB DP level to fulfil their academic aspirations.
We ensure individualised attention by maintaining a small class size of no more than 10 students in an ISP class.
Diagnostic Testing, Assessments and Feedback
Besides the Oxford Placement Tests for all students entering Senior School, the US-based WIDA standardised test will be administered to all incoming ISP students to determine their initial language abilities. Students will also be assessed using the KET and/or the PET computer-aided tests based on the Common European Framework Level, and their results will be tracked and reported to parents at the end of each term.
Four Additional English Classes
Students are immersed in an English-rich environment with four additional periods of English per week. This allows students to concentrate their learning through the development of key skills in listening, speaking, reading and writing.
Academic Support for Additional Subjects
ISP teachers will be assigned to specific students and will collaborate with their subject teachers to provide additional support, even during non-English lessons. This process allows ISP teachers to understand the unique learning profile of each student.
Involvement in Language-Based After-School Programme (ASP) Activities
Beyond the classroom, students will engage in a plethora of language-based ASPs to actively use the English language in a different learning and social environment, thus enabling the development of a holistic SSIS student.
Students will graduate out of the ISP programme and be extended further in a regular English class as soon as they demonstrate fulfilment in the core skills. As such, all English classes are facilitated to ensure progression with minimal disruption to a student's existing schedule. Students are assigned to an appropriate Chinese class after assessment.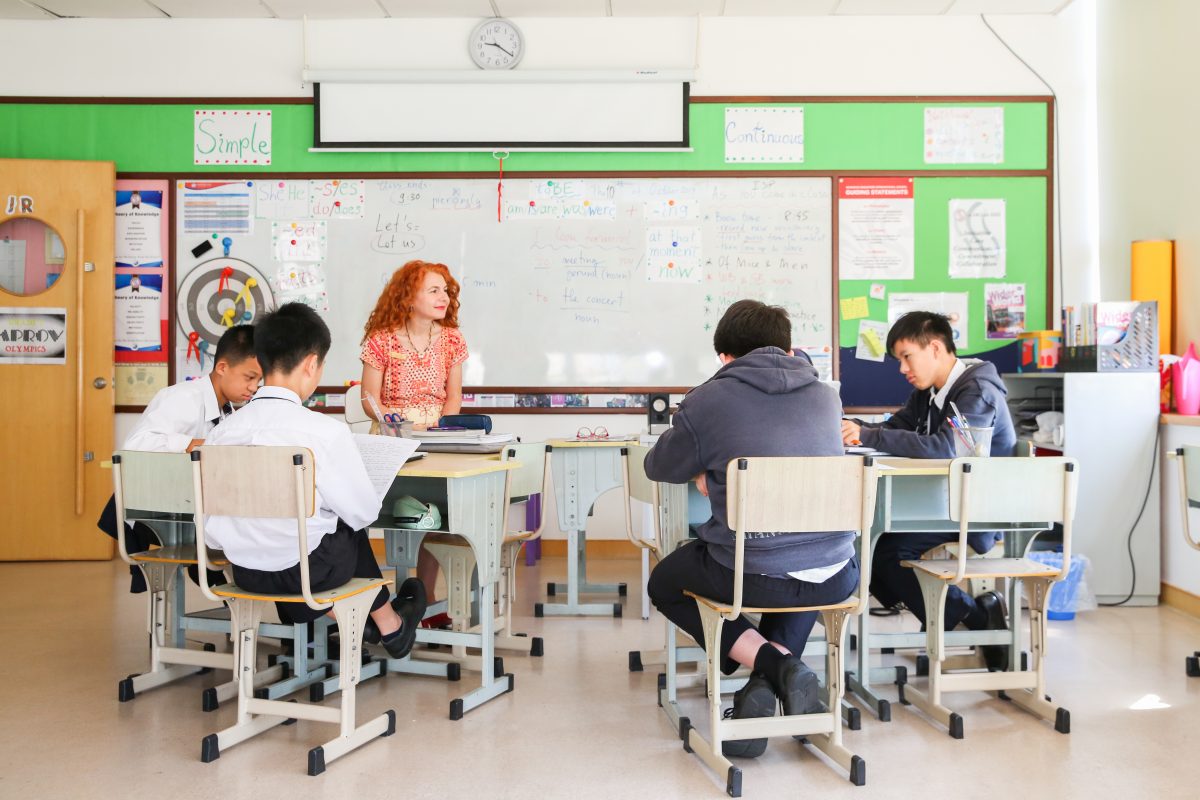 OPTIMAL LEARNING PROGRAMME (OLP)
The Optimal Learning Programme is designed to meet both beginner learners who require extra support, and advanced learners who require greater extension and stimulation.