SSIS is an official SWIM ENGLAND Learn to Swim School. The SSIS Swimming Programme provides students with a unique opportunity to learn swimming from an early age. The programme works on all of the building blocks to swimming. We aim to equip all our students with swimming skills, as well as to enjoy the many physical and mental health benefits.
PROGRAMME STRUCTURE
The SSIS Swim Programme is designed to meet the psychological and physiological characteristics of children through similar ability groupings, targeted assessments and moderate progressions.
The Swim Programme works on all of the building blocks to swimming success such as water confidence, face and head submersion, breathing, blowing bubbles and floating. We coach more advanced swimmers on correcting their strokes and techniques for continuous swimming.
After completing the swimming unit, all students will have a personal learning progress report along with their level certificate of achievement.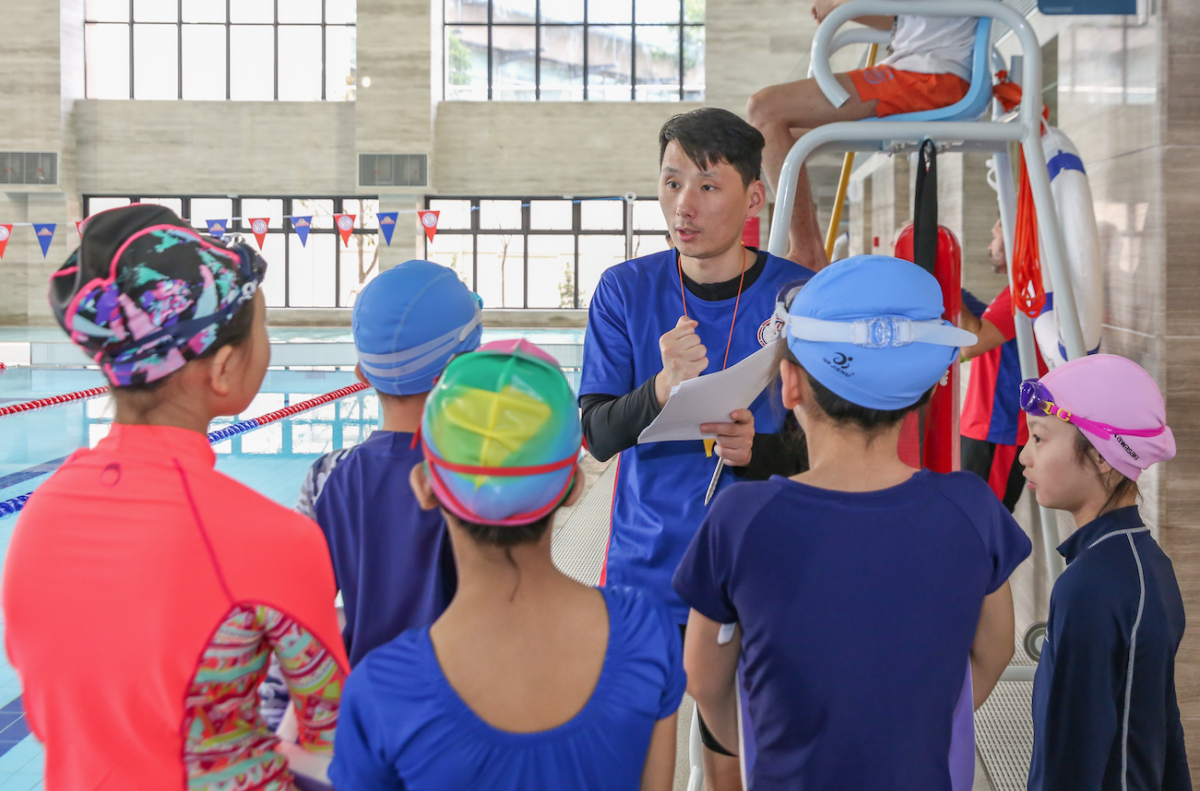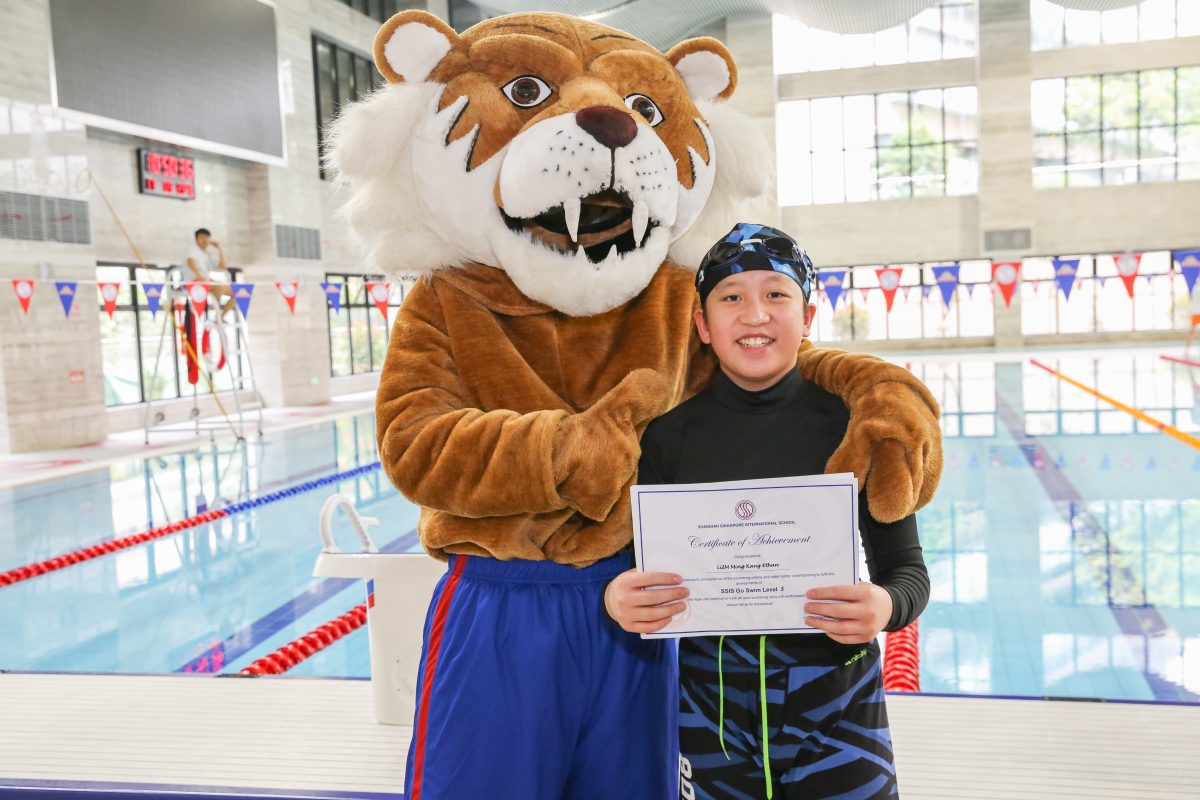 SSIS AQUATICS LEARNING REPORT CARD
The SSIS Aquatics Learning Report Card is a record for each student that allows the teachers to personalise instructions and to promote the development of foundational swimming skills.
SWIMMING AFTER SCHOOL PROGRAMME
With the development of the Swimming After School Programme, we hope to groom our SSIS Swim Team from a young age and give them the best resources vis-à-vis competitive swimming.
"I joined the swimming ASP to try something new. Our coach motivates us and gives us goals to meet throughout each session. I've also had a chance to work with my peers and we push each other! It is fun, challenging and definitely worth trying." Sofia CHERCHI, G10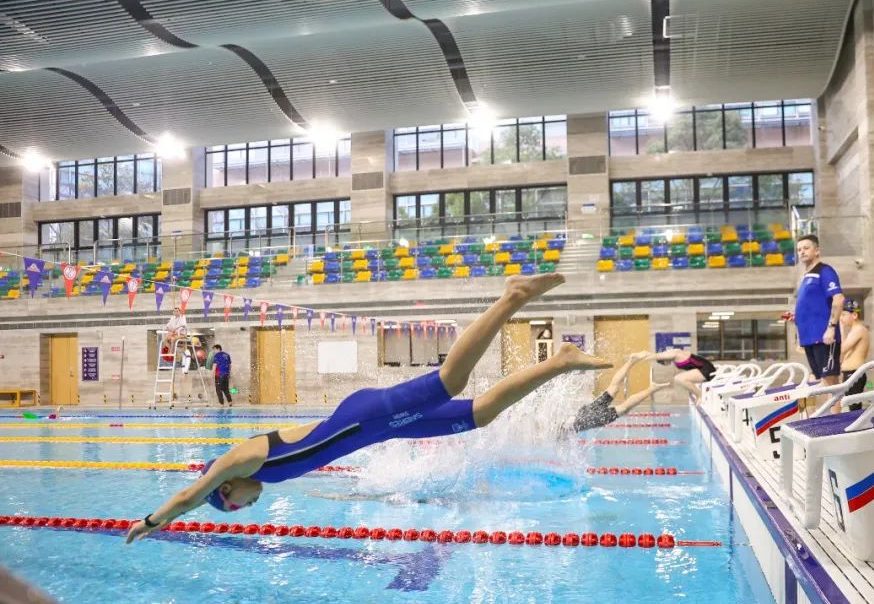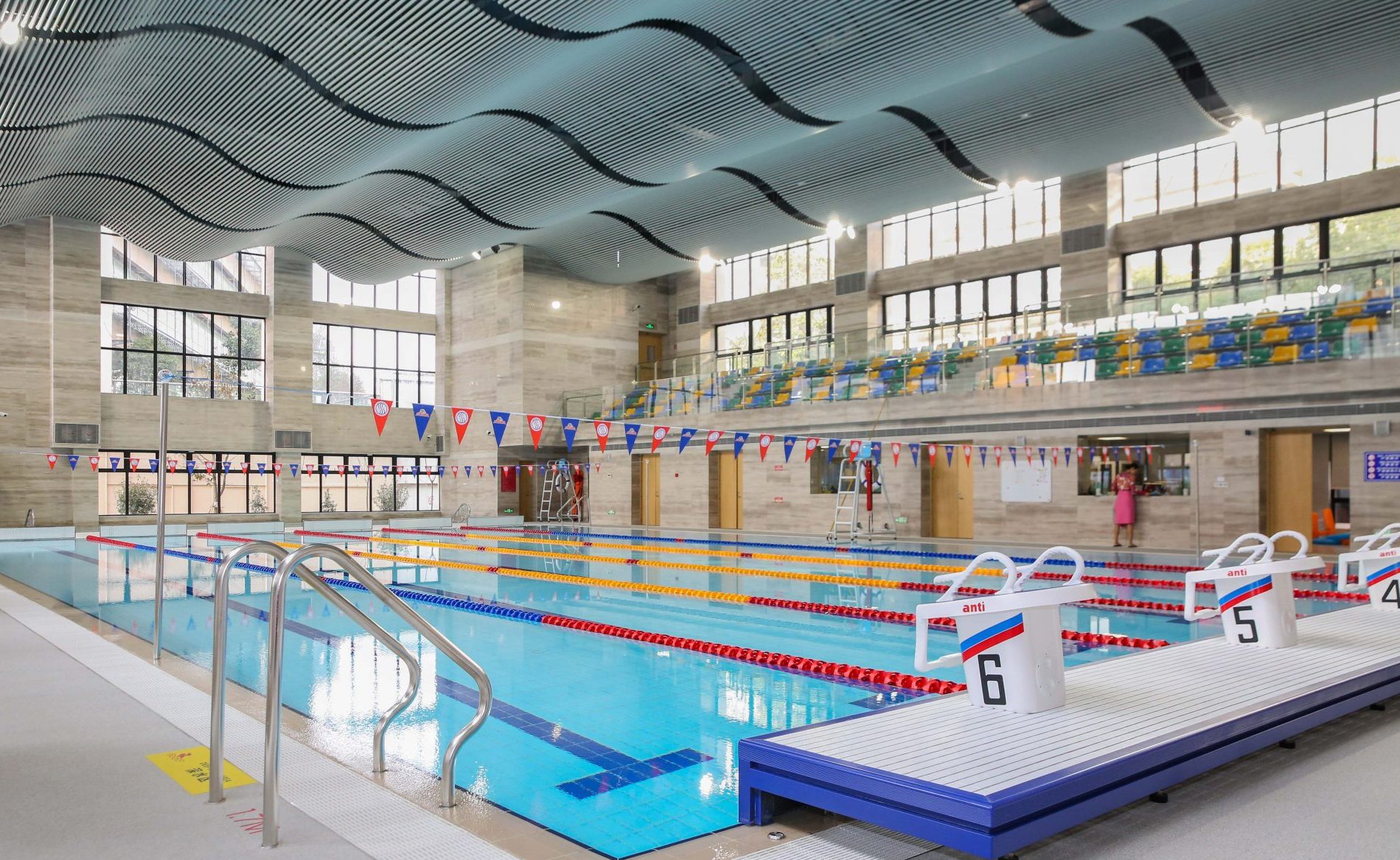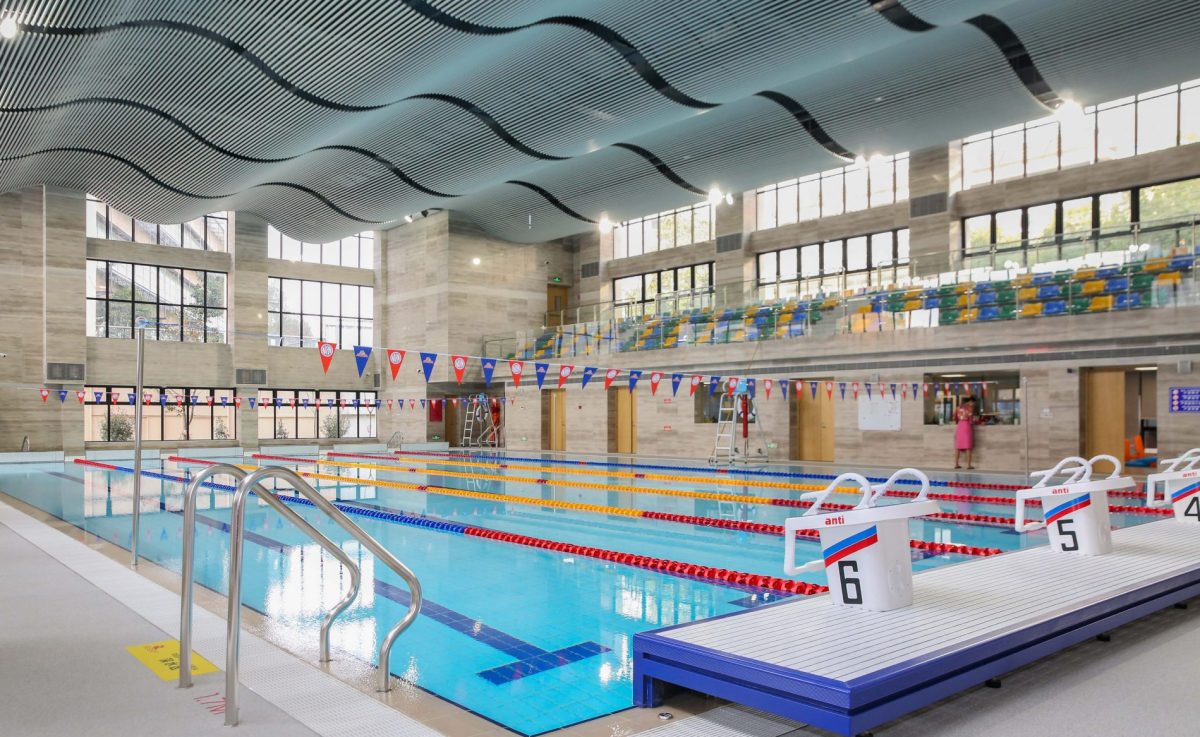 OUR FACILITIES
Our newly completed SSIS Aquatic Centre houses a six-lane competitive indoor swimming pool heated by a solar panel rooftop and a viewing gallery that seats close to 200 spectators. There is also a shallow pool for beginners and preschoolers.
CAMPUS VIRTUAL TOUR