Public communication or public speaking is an art that can be learnt and polished through reading, presentation skills and practice. In SSIS, we attach great importance to providing various internal and external opportunities to our students to practise their persuasive speaking skills—both in the English and Chinese Languages.
Sabres Broadcasting is managed by the Chinese Language and Culture Department and it aims to encourage students to speak Chinese confidently through a broadcast medium.
Each G1-11 student will have the opportunity to participate in this comprehensive project. The platform allows students to take turns to speak on things that matter to them and discuss topics that will improve their understanding of the world.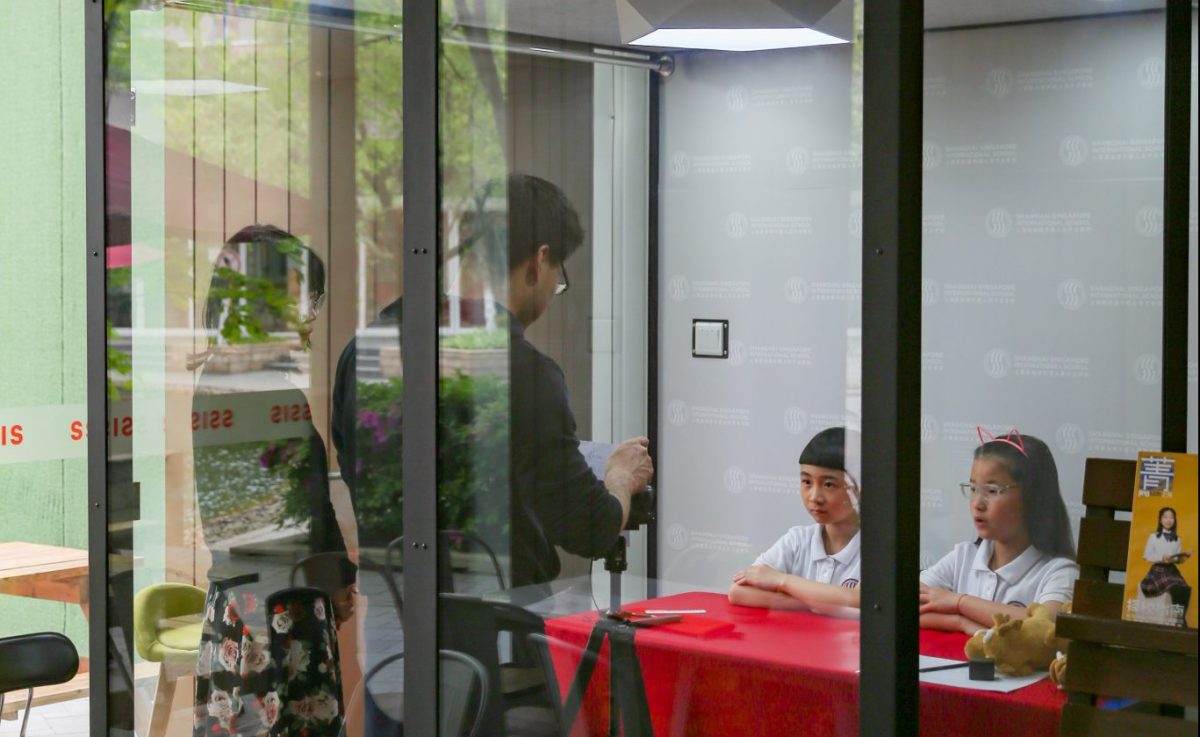 Students can watch live broadcasts every Wednesday (Senior School) and every Thursday (Primary School). The duration of each broadcast is 15-20 minutes. The student broadcasters will discuss Chinese culture, share anecdotes and current social events with all teachers and students in the live recording room. They will be able to demonstrate public speaking skills and their understanding of Chinese language and culture.
To better improve our student broadcasters' development, our Chinese Department engaged Prof CHIN Gui Yue to guide the Sabres Broadcasting project. Prof CHIN, a former Singapore Mediacorp news anchor, is a Chinese language professor at the National University of Singapore's Language Centre.
From the launch preparation to student training to one-on-one broadcast tutoring, she has provided guidance and support along the way.
Our Chinese Department Teachers have also undergone training on Chinese Debate, Broadcasting techniques and Chinese Poem recitals. With these newly acquired abilities, they can best teach our Primary and Senior School students public speaking skills.