SSIS University Guidance (UG) counsellors help our Senior School students on all aspects of their university admissions processes. Although university admission officers from around the world are unable to conduct face to face introductions, our UG counsellors are constantly on the lookout for university webinars, which are great resources for both students and parents.
You will have the opportunity to speak to university admissions staff and have your questions answered during each session.
Take a look at the compiled list of upcoming webinars to find out more and to register your place.
Upcoming!
US Liberal Arts Colleges Online Information Sessions
September 29; 7PM EDT;
October 13; 8PM EDT;
October 26; 8pm EDT
Bates College, Davidson College, Oberlin College, and Occidental College have partnered together to provide a review of small Liberal Arts Colleges within the United States.
Virtually Orange: The Online Dutch University Fair
Sunday October 3; 13:00 – 17:00 CET
30 Dutch Universities will be hosting a online virtual fair. For those interested in learning more about studying in the Netherlands this is an excellent opportunity. The link to the information is provided below:
USA Liberal Arts College Online Information Sessions
October 5; 10:00 PM EST & October 6 at 12:00 AM EST
Gather with Georgetown Admissions staff and current undergraduate students for a virtual information session. Available several days each week, these sessions provide information about Georgetown's four undergraduate schools, campus life, the admissions process, and financial aid. Each session lasts for approximately one hour and includes time for live Q&A with an Admissions Officer.
Evergreen College, Wasburn College, Gettysburg College, Reed College, Paul Smith's College, and Maryville College have partnered together to provide a review of small Liberal Arts Colleges within the United States. The registration links are provided below:
October 5 at 10:00pm Eastern Time
October 6 at 12:00am Eastern Time
University of Toronto Online Information Session
Saturday October 16; 8:00 AM CST
University of Toronto will be hosting an information session.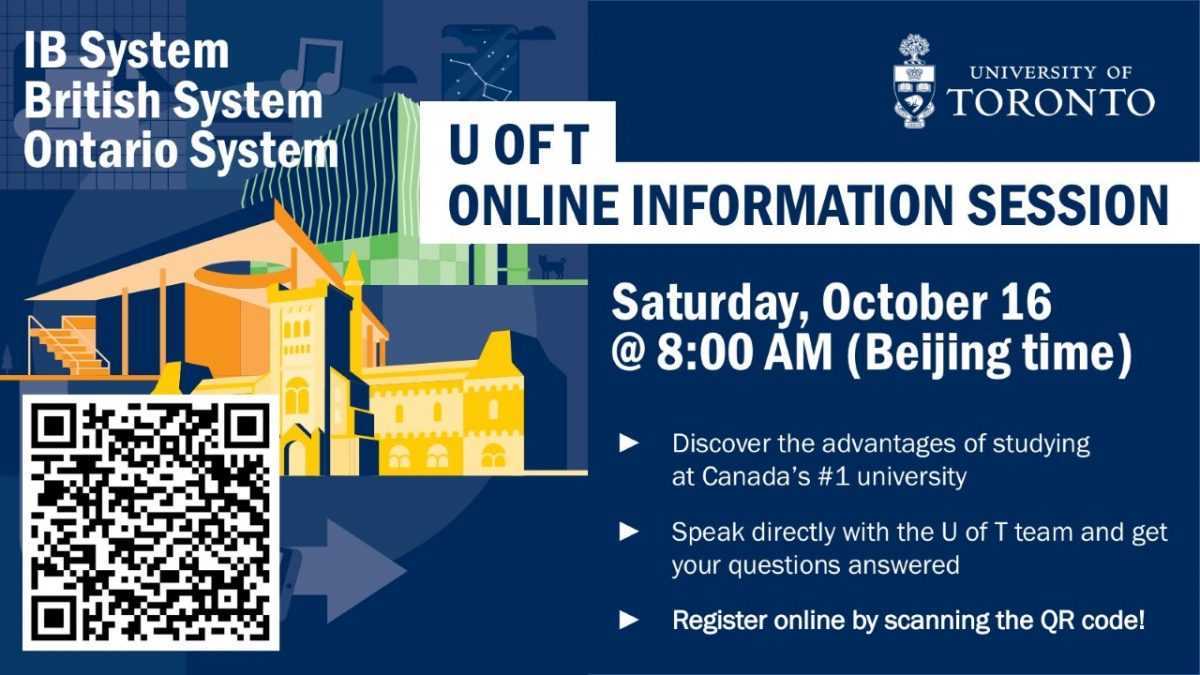 Simon Fraser University – International Student Webinars
October – December (Date Varies); 5:00 PM – 6:00 PM Canadian Standard Time
Simon Fraser University is hosting a number of webinars throughout the months of October to December. For detailed information and registration please check out the link below.