SSIS ALUMNI FAMILY
We Connect and Unite with Love
Established in 2017, Shanghai Singapore International School Alumni Office has over 400 members from more than 40 countries across the globe. The SSIS Alumni Office reaches out in many ways across multiple platforms to ensure our alumni stay connected and engaged with SSIS, their alma mater.
SSIS has now more than 400 SSIS graduates around the world, since our first graduate cohort in 2007.
No matter how long you were at SSIS, or how much time has passed since you walked the school halls and campuses, we warmly welcome you as a lifelong member of the SSIS family and alumni community.
We are incredibly proud of all of our graduates and are excited to see you make an impact beyond the school.
CONNECT WITH US
Be part of our worldwide Alumni Family!
Follow SSIS's latest news by joining us on Facebook and WeChat!
We welcome your feedback and suggestions: send us an email or call us to share your ideas. Your student days at SSIS might be over, but you are still a very important part of SSIS's present and future!
E-mail: alumni.ssis@ssis.asia
Tel: (021)6221 6058
ALUMNI BRANCHES AND AMBASSADORS
HEAR FROM OUR ALUMNUS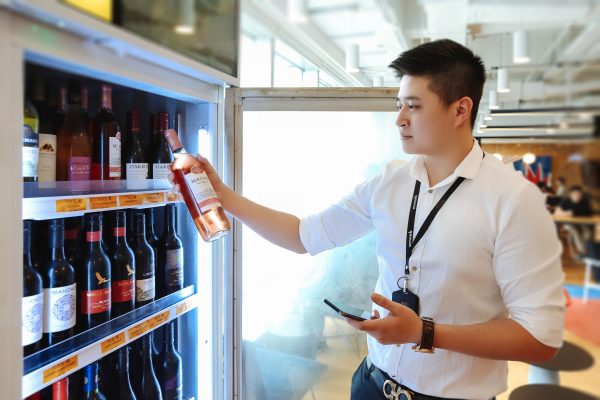 "I am very grateful to have spent 12 consecutive years of my life in SSIS; not many have this kind of experience, especially in a foreign country. Having been shaped in part by the holistic, creative, yet rigorous environment at SSIS, I found myself able to communicate, innovate, and collaborate in ways that enabled me to build a successful business of my own. I have also made life-long friends among schoolmates and teachers, and that is one of the many things that I cherish the most."
TAN Chong Jia Marcus, Class of 2008
Currently owner of WineCity, a wine distributing company
TAN Chong Jia Marcus joined SSIS in 1996 and was with SSIS for 12 years till the completion of his IB Diploma Programme in 2008.
our alumni stories