SSIS graduate Cheryl Chou has been crowned this year's Miss Universe Singapore. She will go on to compete for the Miss Universe title in January 2017 in the Philippines. Cheryl was a student at SSIS for 7 years and she completed her IBDP course in 2014, after which she entered a prestigious LASALLE College of the Arts in Singapore where she is currently pursuing a Bachelor in Fine Arts degree. But being a beauty queen is not going to stop her from focusing on her education.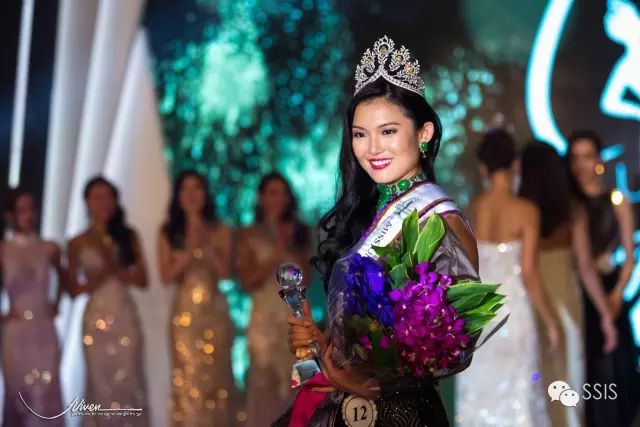 SSIS: You were crowned Miss Universe Singapore on 16th October. How do you feel about this award? What changes do you think it will make to your life?
Cheryl: I feel very proud to have achieved the title of Miss Universe Singapore and it is one of the greatest accomplishments in my life. Achieving this title has brought about many positive changes and it has given me so many experiences that I would have never dreamed of having. It is definitely an opportunity of lifetime.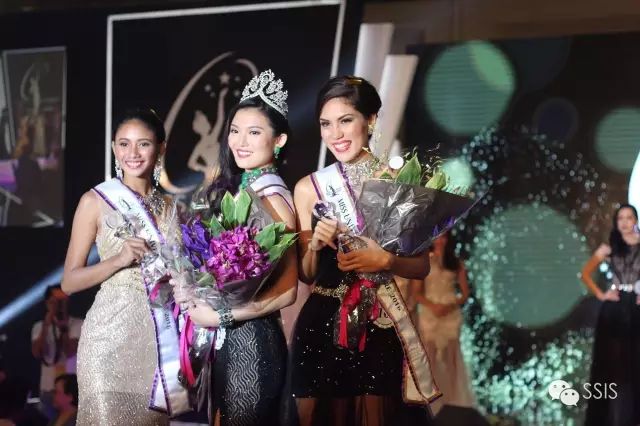 SSIS: When did you decide to enter this competition? Is it something that has interested you for a long time?
Cheryl: I wanted to be more adventurous and be more of a risk taker with my life and to gain experiences that I could learn from and apply in many instances in the future. Growing up, I never thought about entering pageants, as I was more of a tomboy and was into sports rather than playing dress up and having tea parties. As I grew older, I saw that it was a very good platform for me to learn from, and also to use my voice to influence others to make a positive change in society.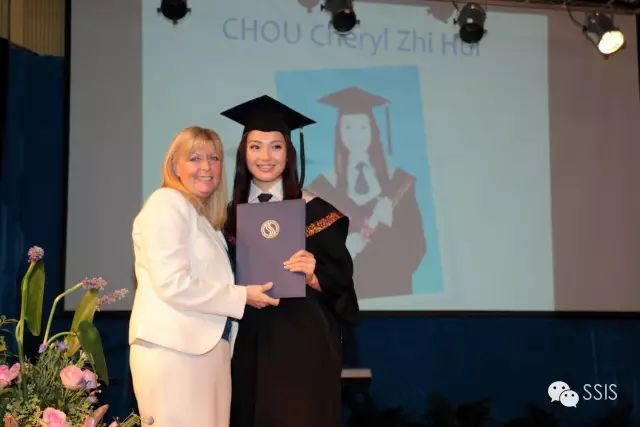 SSIS: How do you feel your schooling at SSIS has helped you achieve this goal and become the person you are?
Cheryl: I was very fortunate to be able to be educated in an international school like SSIS, as I was able to interact with many people from different countries and cultures every single day. However, being in the Shanghai Singapore International School also meant that I never lost touch with people from my home country as I have many teachers and close friends that are from Singapore. This school has given me a home away from home, and at the same time, molded me into a person that is able to mingle well with people of different nationalities across the world.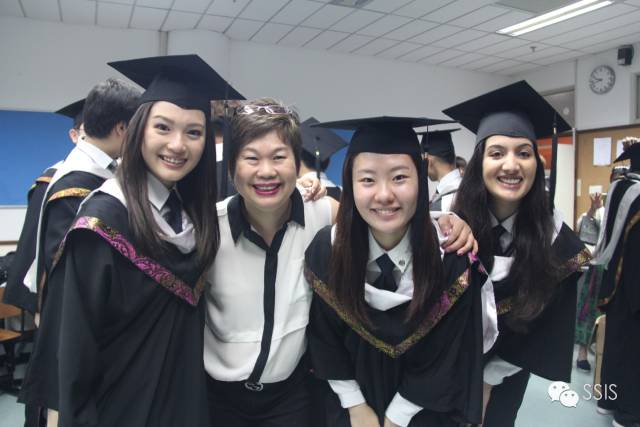 SSIS: Are you excited about competing at the Miss Universe competition in January 2017?
Cheryl: Definitely! It is not an opportunity that everyone has and I am very excited to be representing my country on an international platform like Miss Universe. I will strive to do my best but at the same time make many new friends from different countries, just like how I was able to do at SSIS.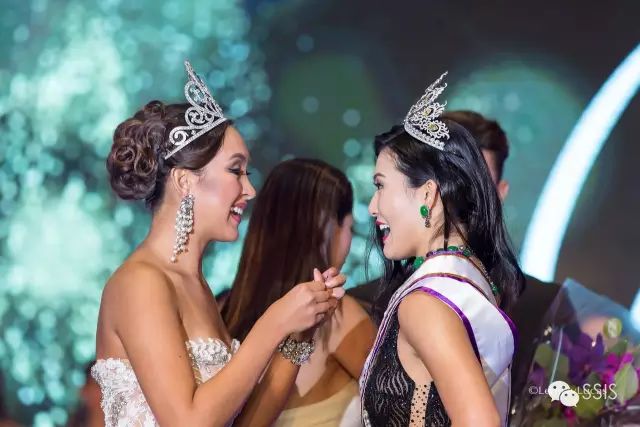 SSIS: Will you continue with your University studies if you become Miss Universe? If yes, why?
Cheryl: Regardless of whether I am holding the title of Miss Universe or Miss Universe Singapore, I feel that I will never give up on my education, as it is a vital aspect for one to thrive in society. I believe that there is so much more that I have to learn, especially in my industry (that being fashion) and I have gained a tremendous amount of knowledge through the teachings of my lecturers at LASALLE College of the Arts. Giving up on my university degree is something that I will never do, and I should be grateful that I am able to receive quality education from a respectable institution in my home country.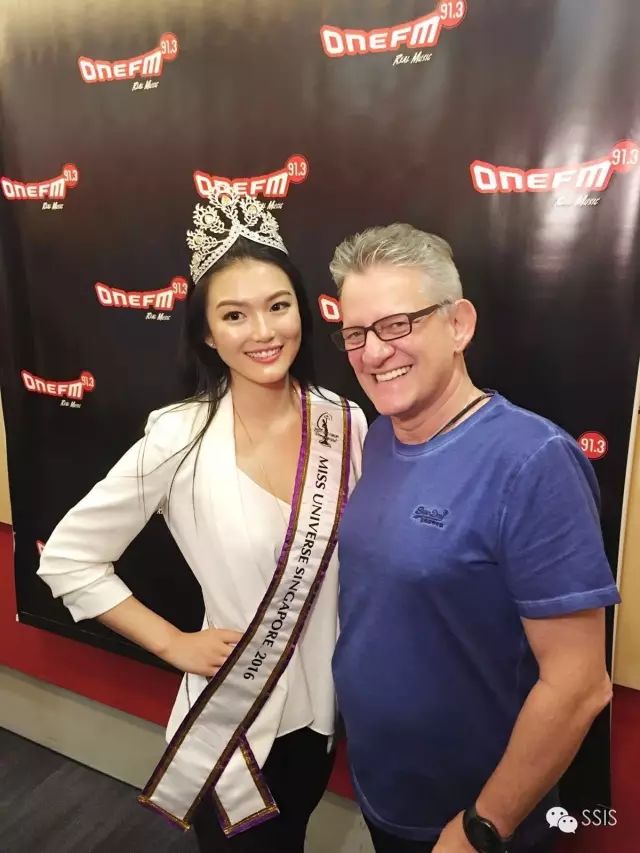 SSIS: What is your fondest memory from your student days at SSIS? Who do you remember the best amongst the teachers and why?
Cheryl: One memory of my student days at SSIS that I will never forget will be my first day of my senior year, where I met my biology teacher, Mr. Nilan. He showed the class an image of a bird and a statue, whereby the statue was covered in poop, and the image said: "Some days you are the bird, some days you are a statue". He taught me an extremely valuable lesson that day, which was everyone will have their good and bad days, so we should never let our bad days get the better of us, because we will have plenty of good days to look forward to.
Aside from Mr. Nilan, I also remember my time as a history student in Mr. Ugolini's class. As both my teacher and EE mentor, he has played a big role during my last year of the IB program. Without his support and constant encouragement, I would have never achieved what I did upon graduation.
Lastly, Ms. Padachie, who was my supervisor when I created the after school activity, Operation: FIT. Her vibrant personality and positive take on life is something that I will never forget. The list of teachers that I have had the privilege to know during my time at SSIS is endless, and I would like to thank this amazing school for giving me the best education and experience that I could possibly have for the 7 years I lived in Shanghai, without everyone, I would never be who I am today.
SSIS: You spoke so eloquently and with great confidence about the characteristics of a true Singaporean woman. Would you say that that your public speaking confidence is the result of your education?
Cheryl: Yes, I feel that my education at SSIS has allowed me to build up my skills and confidence in public speaking, as the school not only encourages us to excel academically, but also, be able to communicate effectively with people. I was able to improve such skills through instances like class presentations and being given the opportunities like presenting my Personal Project during assembly. Therefore, because of such experiences and training that I was given at school, I was able to successfully deliver my final answer and win the title of Miss Universe Singapore 2016.
Cheryl Chou will be visiting SSIS in the first week of December to share her amazing story with the SSIS community. Stay tuned……