Class of 2023: Academic Excellence
We are delighted to share some exciting updates following the recent release of the International Baccalaureate Organization's statistical bulletin for May 2023. Our unwavering pursuit of excellence has once again proven fruitful, as our IB results continue to surpass global statistics, even amidst the challenging backdrop of the ongoing pandemic.
Notably, SSIS's average subject grade surpasses the global average by an impressive 13.7%, demonstrating the outstanding performance of our students.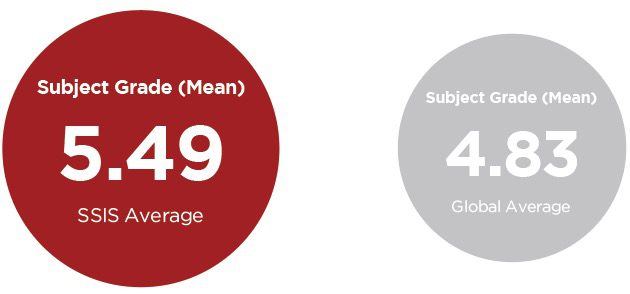 Furthermore, our average total points surpass the global average by a remarkable 15.7%, reinforcing our commitment to academic excellence.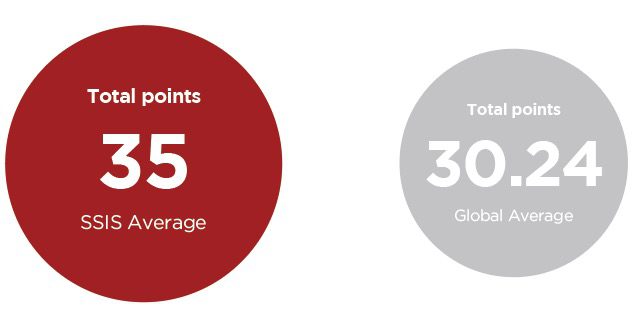 Most impressively, SSIS's percentage of students achieving 40+ points is approximately three times higher than the global average, truly highlighting the exceptional achievements of our graduates.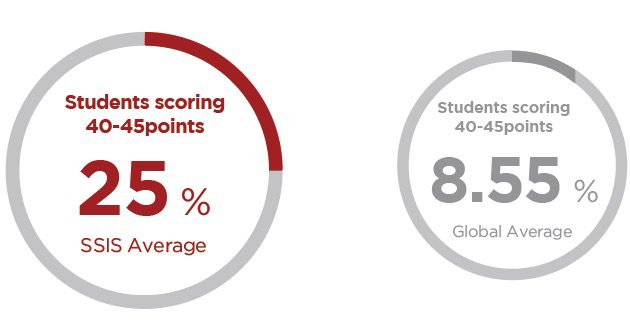 These outstanding results are a reflection of our carefully crafted curriculum pathway. We begin with a Singapore-based Preschool and Primary programme, which seamlessly transitions into a Cambridge secondary programme and culminates in the prestigious International Baccalaureate (IB) programme.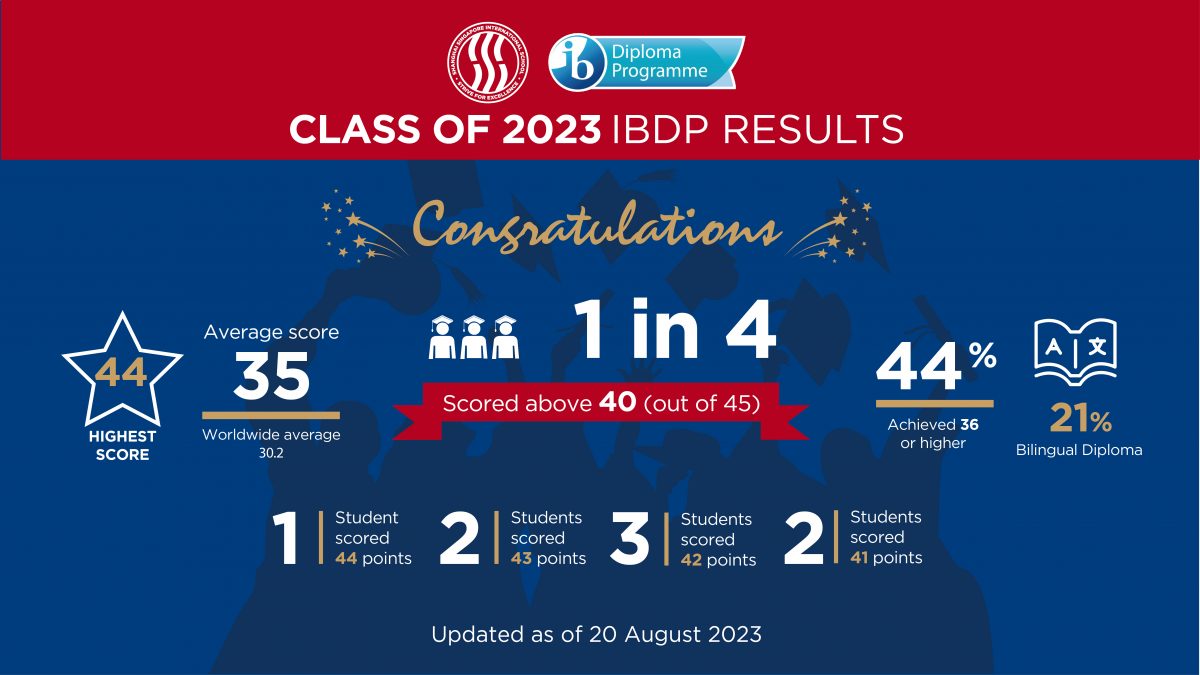 We are proud that our IB graduates have consistently outperformed the world's average and have received offers from top prestigious universities worldwide. This is a testament to the high-quality education that our students receive and the dedication of our teachers and staff in ensuring that our students are well-prepared for the challenges of higher education.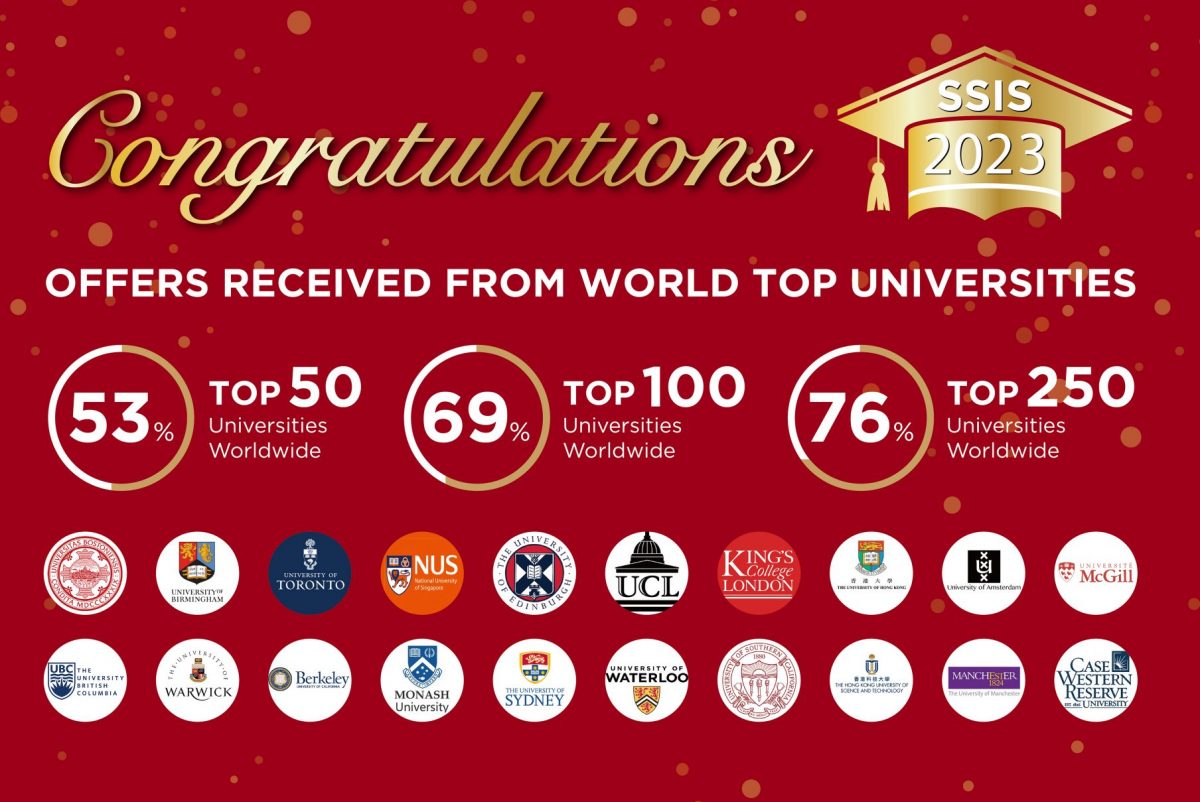 Join us and experience world-class education at Shanghai Singapore International School (SSIS)!