The Senior School Robotics ASP team showcased their skills at the recently held friendly scrimmage hosted by SSIS. The event was a success with the participation of 17 teams and more than 90 students from different schools under the Association of China and Mongolia International Schools (ACAMIS). Our students took the lead in organising the entire event, which provided them with valuable leadership experience.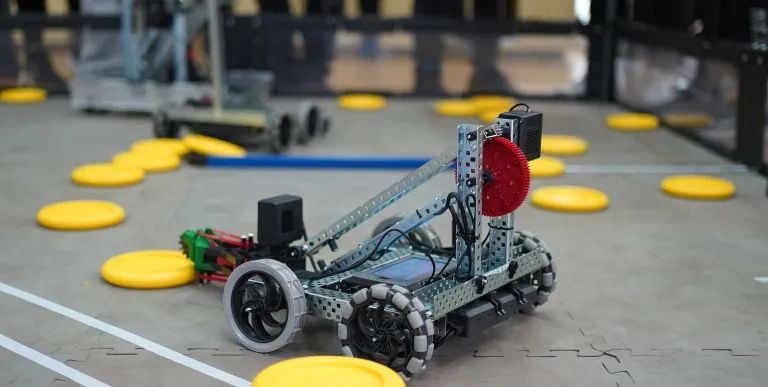 The friendly scrimmage was an excellent opportunity for our team to hone their skills and get in some much-needed practice. Our team members were thrilled to compete alongside other international schools and learn from their experiences. The event was a true testament to the talent and potential of our young robotics enthusiasts.
"Our SSIS students, coaches and volunteers were outstanding during the entire event. They prepared and hosted the VEX scrimmage tournament for the second time and performed really well, representing our community at the highest level. Looking forward to the ACAMIS Finals in March!" – Mr Luiz ZICARELLI
We at SSIS are incredibly proud of our students' initiative and their outstanding performance. We wish them all the best for the upcoming final tournament, and we are confident that they will continue to excel in the field of robotics. 
SSIS provides a myriad of opportunities to experientially expand their minds and interests with co-curricular activities, after school programmes and weekend programmes.