Our guest speaker at the Senior School assembly last week shared her personal story to inspire our students. We welcomed Ms Juju Wang, an award-winning installation artist to share her exciting art projects and the values that carried out from them.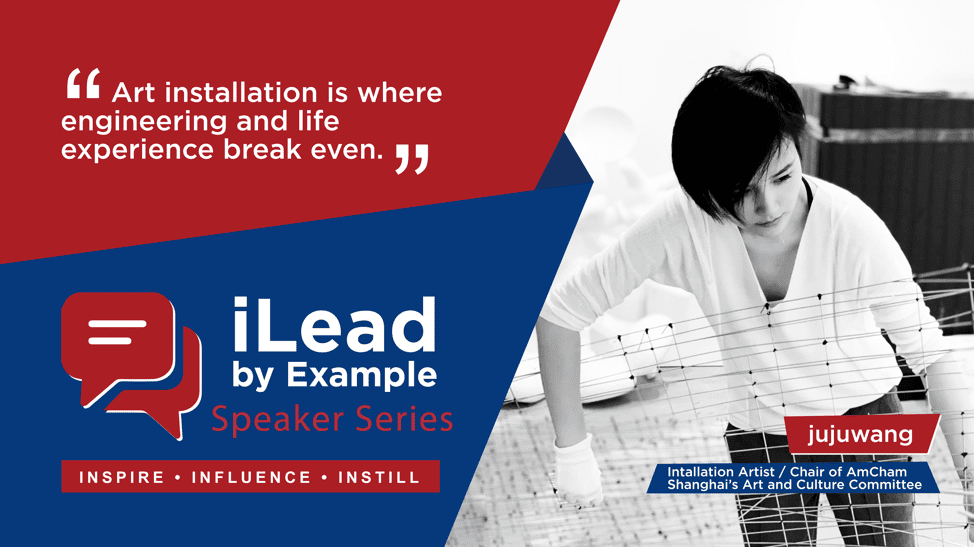 About Juju Wang
Born in Shanghai and emigrated at a young age to California, Juju went on to obtain Master's degrees at UC Berkley University and returned to China more than 10 years ago. Since then, the civil engineer turned installation artist has built a significant reputation in the local contemporary art world. Her works have been exhibited in China, U.S., France, England, Switzerland, Korean, and have received wide attention. At the same time, she has had numerous successful collaborations with top luxury brands. In 2019, JUJUWANG was one of the three global talents to receive "Swarovski Designer of the Future Award". From 2019-2020, she was awarded "Future Leader of the Year" and "Committee Leader of the Year" by AmCham Shanghai. In 2020, she was enlisted as one of the young artists on the "YOUTH POWER" by "ART POWER 100" China, and was awarded "Young Artist of the Year" by Robb Report. 
"Art Installation is where engineering and life experience break even."
In her presentation, Juju shared how her works were inspired by her childhood, where she very much immersed in nature. She also often draws inspiration from her travels – the people she met, the environment she lived in, the culture and the emotions she experienced. Using contemporary visual and techniques, she explores the common ground between art, nature, and culture.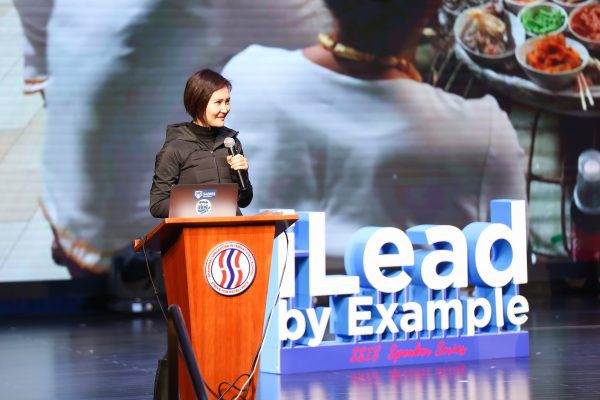 'house of clouds'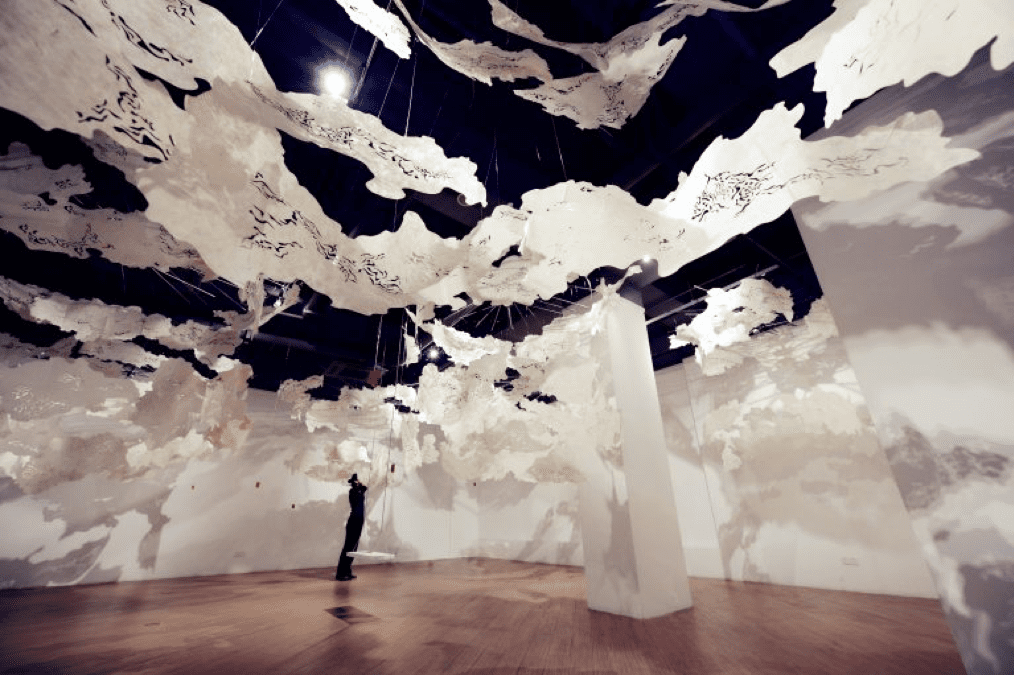 A 100 square meters interactive installation using hundreds of pieces of Dai paper suspended on rotating brackets, together with the scent of forest and subtle background music, uplifts all five senses of the viewer. The root of the installation goes to Manzhao Village, where the ancient tradition of papermaking was going almost extinct.  
'sea-cret'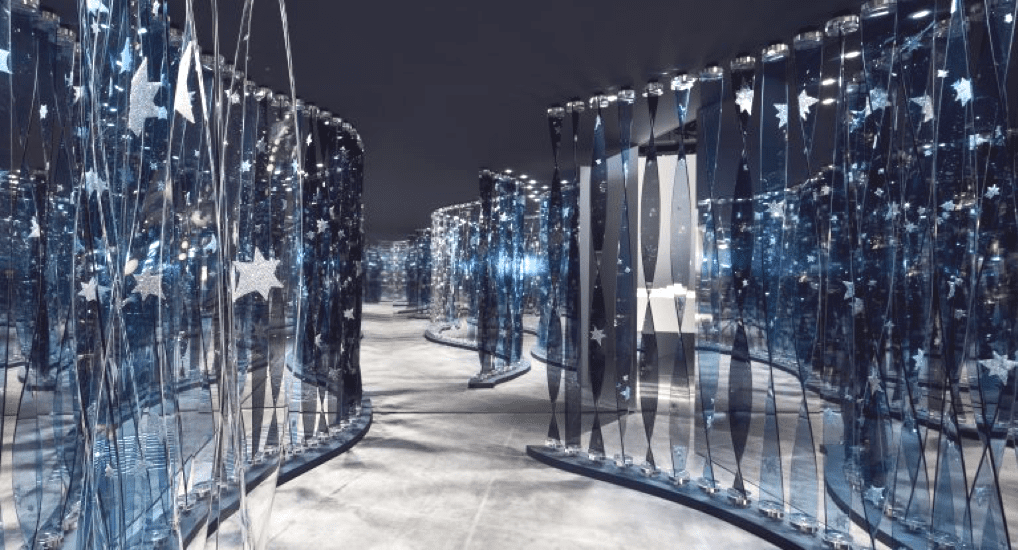 The work embodies a flickering moment of the sun's reflection on the ocean surface on a summer day. The sea-cret for every person becomes a personal experience, since we are all so deeply linked to water, and encourages the pubic to remember and to recall their own connection to it.
Having an education background in civil engineering, Juju used her knowledge in principles of construction and an understanding of materials in her contemporary art installations. However, during a Q&A session with our students, she shared how her civil engineering background only contributed to part of her installations. Another important factor is about emotions, adjusting each installation to its space and lightings. Each time she installs her artworks, they are different, and never exactly the same.  
Art is not just about techniques and materials, it's about emotions.
Juju advised students to:
Look out, look in, look around
Go out to nature, to places you want to visit, look at books, talk to people.
Look inside yourself, ask yourself questions – what do you want, push yourself and break limits.
Look at the people around you – your friends, your family. These people will always provide you with inspirations.
As a strong advocate of nature, Juju shared an ongoing project that she holds dearly to her heart – Wangderland. Wangderland is a project born out of the need in reminding the audience, about the great nature and the natural environment, the home that breads and supports our living organism, the place that stories are nourished, dreams contour themselves, a place to run back to, and at the same a place to get lost into. Her outdoor art installations in nature are made out of non-intrusive materials, intended to construct and deconstruct on site. Nature not only impacts how Juju created her works but also shows how it later on impacts the finished work of art. This dialogue between art and nature, creates a symbiosis of feelings, leaving the viewer curious to return and see how the landscape has continued to shape the work.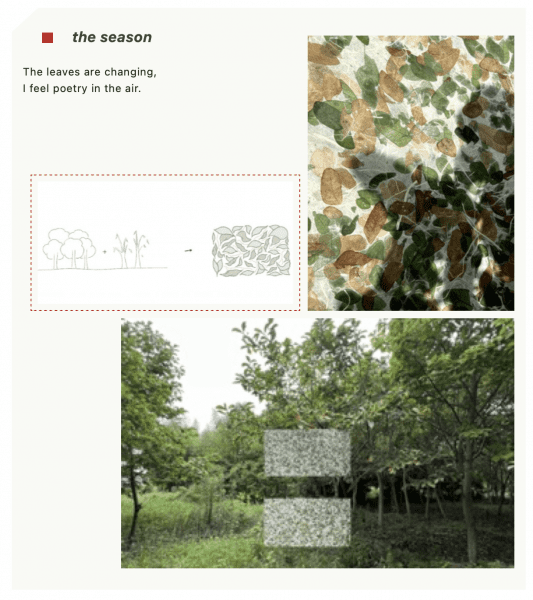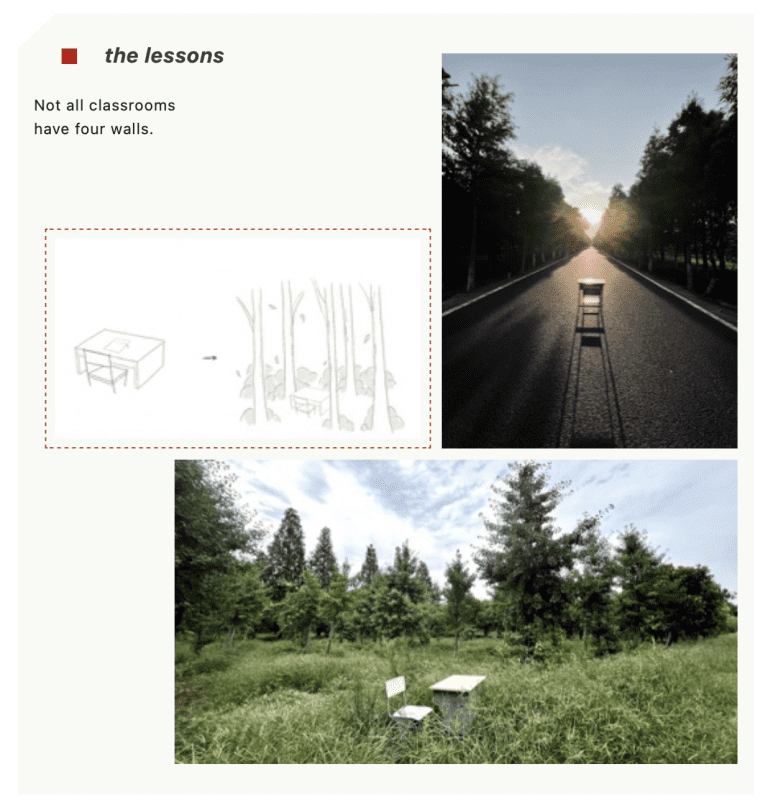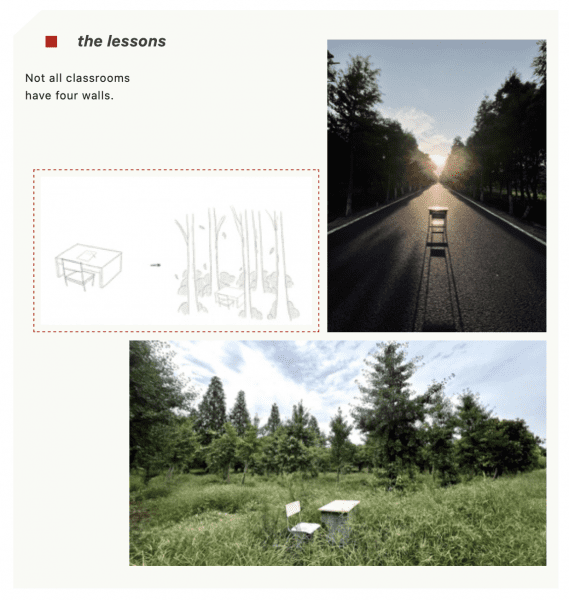 We hope that through Juju's sharing session, our students are inspired by her installation works and her deep connections with the nature and surroundings. While one may be equipped with knowledge and skills in a specific field, don't forget to tap into emotions and life experiences. Lastly, remember to: Look out, look in, look around.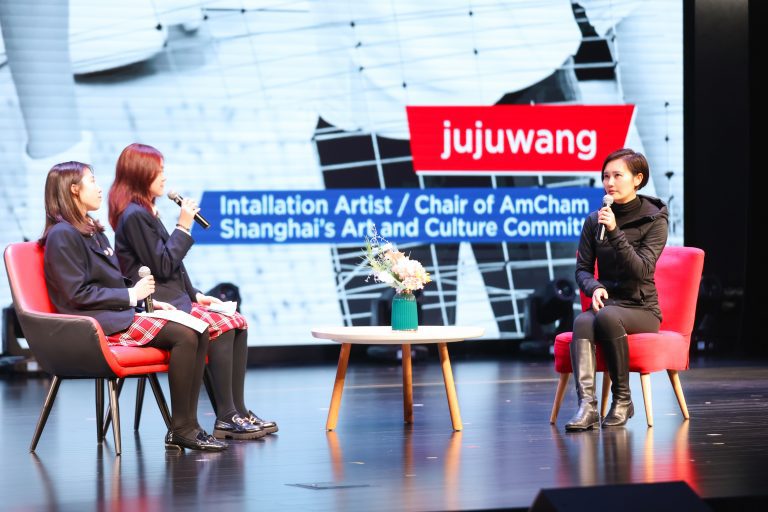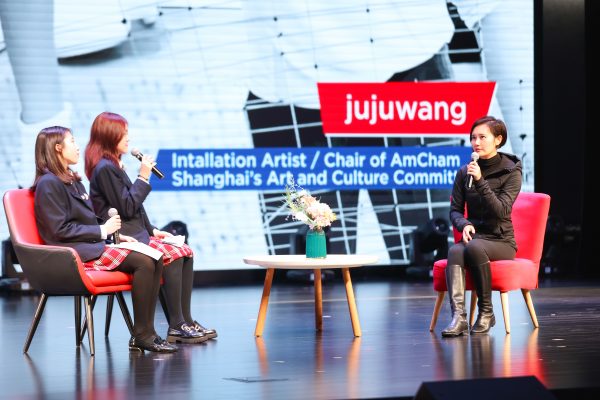 SSIS "iLead by Example" Speaker Series provides a platform to connect thinkers, innovators, and opinion leaders with our SSIS community to INSPIRE our students' intellectual curiosity, INFLUENCE their perspectives and action, and INSTILL values and a global mindset. Their words imbue our students with the knowledge and nous to contribute effectively and responsibly to society.