At SSIS, we believe that every student has the potential to become a leader and make a positive impact to the world. And it starts today.
Model United Nations (MUN) at SSIS is very much a student-led endeavour, and it is important to recognise the vital role of our student secretariat in organising an in-person conference that was much needed in the Shanghai MUN community.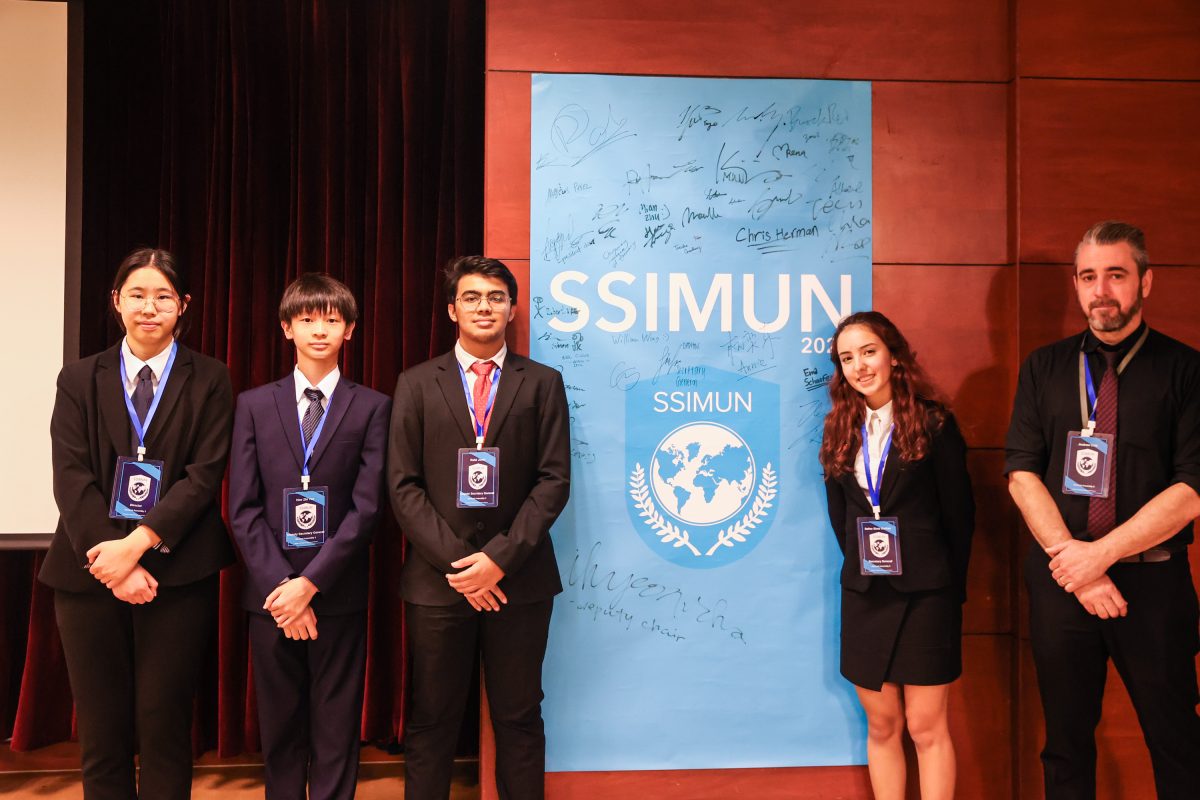 This past weekend SSIS hosted our SSIMUN conference, built around the theme of black swan events, unexpected events that have long-lasting damaging impacts. Day one of the conference focused on beginners and the second on more experienced delegates, something unique in Shanghai MUN conferences. While the standard conference followed the regular MUN format, the beginner conference also incorporates learning sessions, in which new delegates are trained in the vital MUN skills of public speaking, writing resolutions and debating.
Throughout the planning and execution process, our student secretariat team has shown great resilience and flexibility in dealing with the myriad of constantly changing restrictions, as well as the unexpected impacts these have had on processes and procedures, both internal and external. The fact that we were able to have a conference at all is a testament to their ability to collaborate with those from our administration working behind the scenes and their commitment to ensuring that SSIMUN not only happened, but succeeded.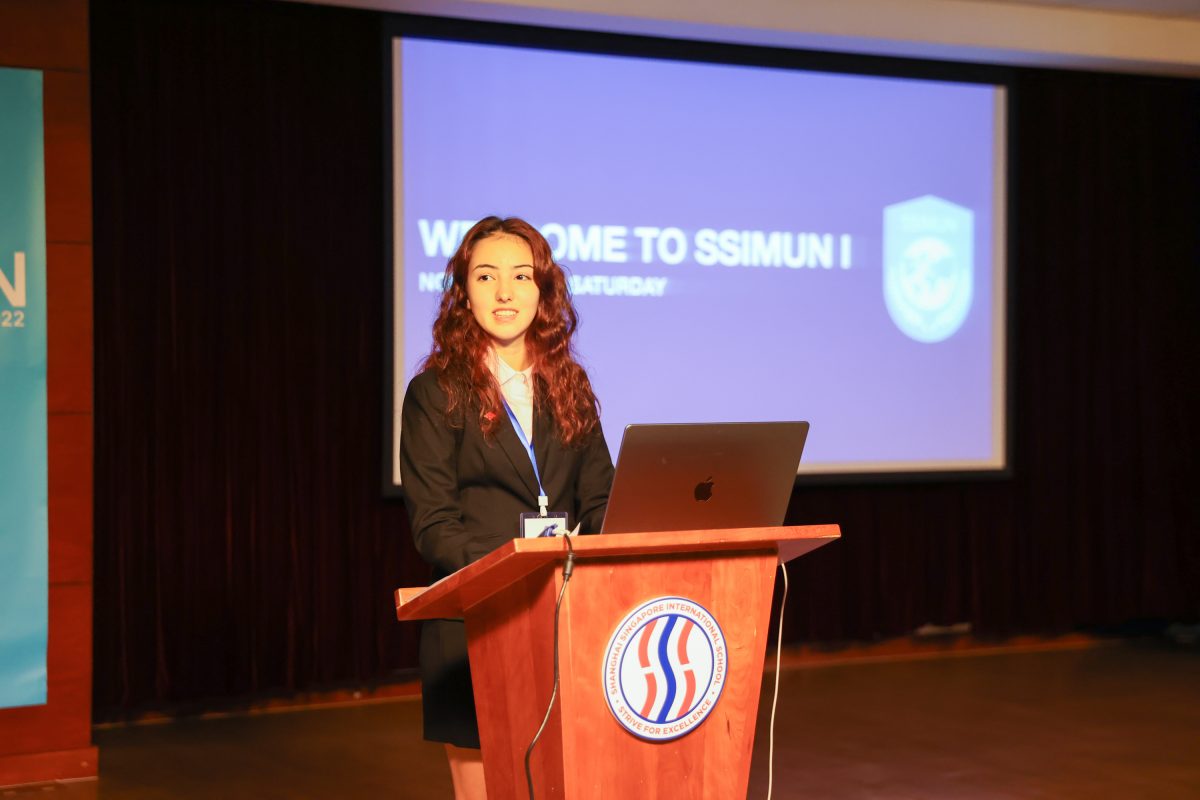 Hosting SSIS's very first independent, external, and offline conference has truly been a learning experience for us all. Around 100 delegates from 8 different schools were present for SSIMUN, the only Shanghai MUN conference in over a year. As the teaching programme we had created for delegates was being taught, resolutions were being written, and debate was fruitful. I saw the passion these students had for the issues we face internationally. With all resolutions passed and everyone happy to be present at such a magical event, the secretariat was greatly proud of what we had accomplished and provided for delegates who had missed attending MUN conferences in the past few (Covid) years. Lastly, each delegate received a print copy of the book we wrote called the Delegate's Guide as a memento from the conference. With the guide, we aim to educate, train, and help delegates with MUN procedures and debate tips.

Defne,SSIMUN Secretary General
The 2022 GA3 Beginner's Conference was an educational experience for me. I learned so much about Model United Nations (MUN) – not only processes and motions, but how to effectively speak and debate. The workshops in the morning taught me a lot about the proper MUN format and the afternoon was an exciting debate to be part of. I enjoyed the chances to submit amendments to resolutions and interact with my fellow delegates in the first offline SSIMUN meeting. I look forward to the next conference!

Albert, Delegate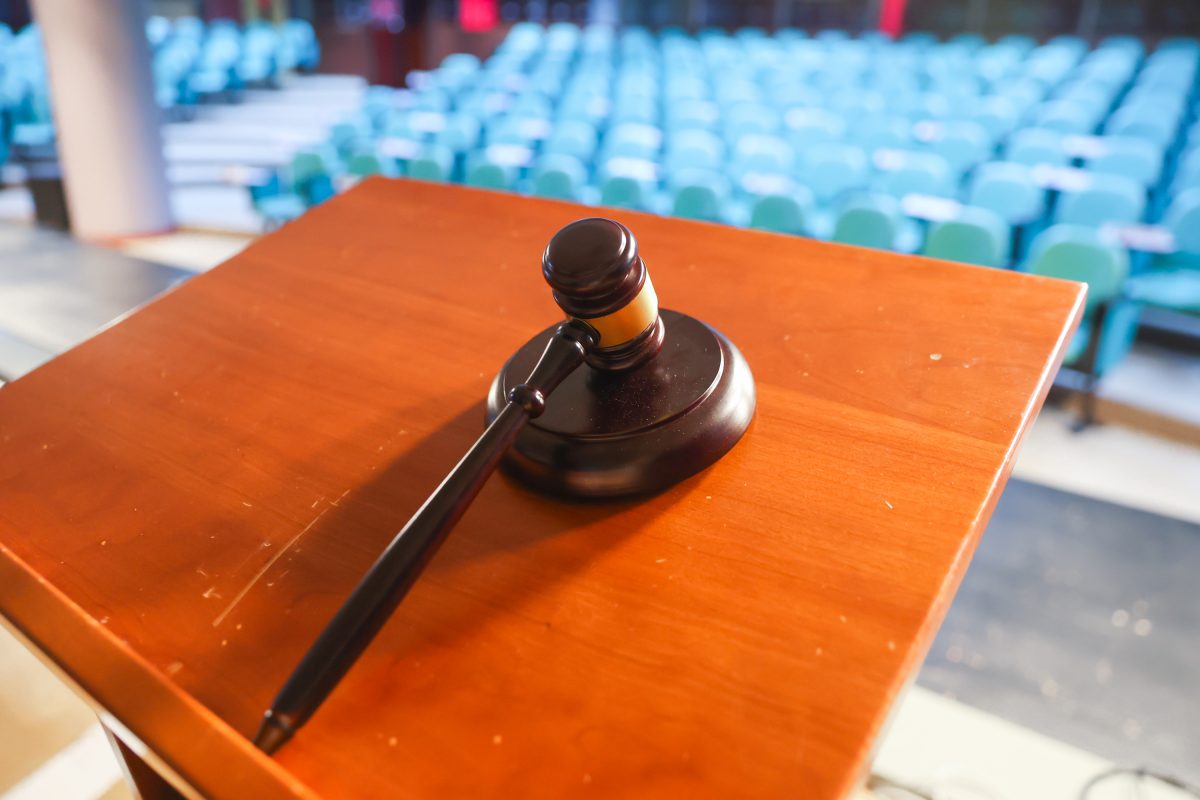 What is MUN?
MUN is a simulation of the real United Nations in which students play the role of delegates from different countries and attempt to solve real world issues within the real policies and perspectives of their assigned country. It takes place in schools and universities around the world and helps students develop researching, public speaking, debating and writing skills, as well as critical thinking, teamwork, and leadership abilities.
History of SSIMUN
SSIMUN was created by SSIS to provide both our students and external students with opportunities to learn and participate in MUN. Students in Grades 6 to 12 can participate, regardless of their experience.
The conference is completely student-led. This includes all the planning and logistics that goes into the event. Students learn many skills that prepare them for future leadership roles.
Model United Nations is one of the many student-led After School Programmes (ASP). ASPs provide boundless opportunities for both Primary and Senior School students to learn new skills, ignite new passions and develop leadership capabilities.