T2W9 – 10 Feb 2023
Dear Families,
Dear Parents,
This week we celebrated Poetry Festival with student poetry readings at our Monday assembly. Our young learners showcased their presentation skills and love for literacy! Well done to all participants! The week was filled with circle time poems and crafts.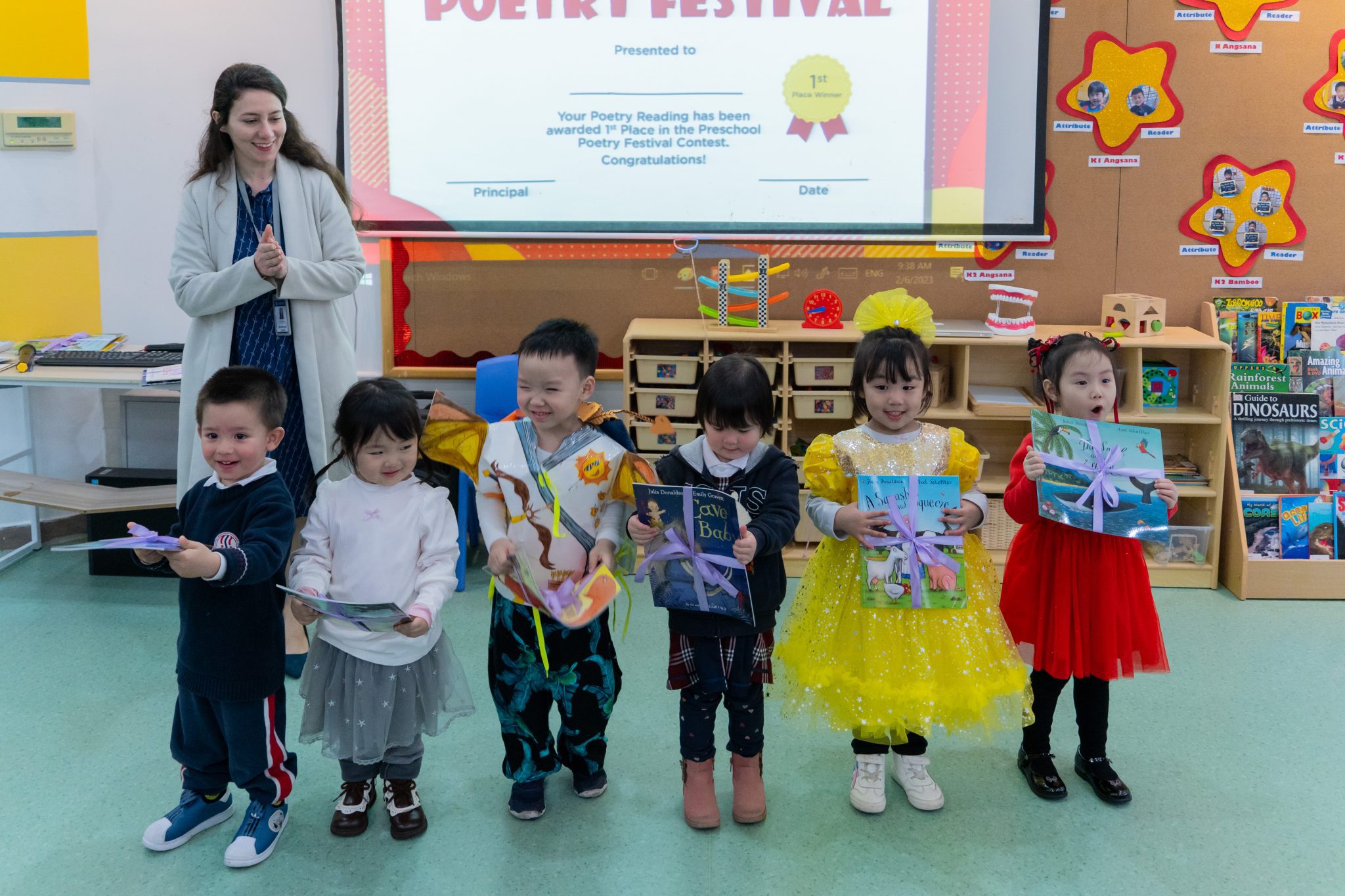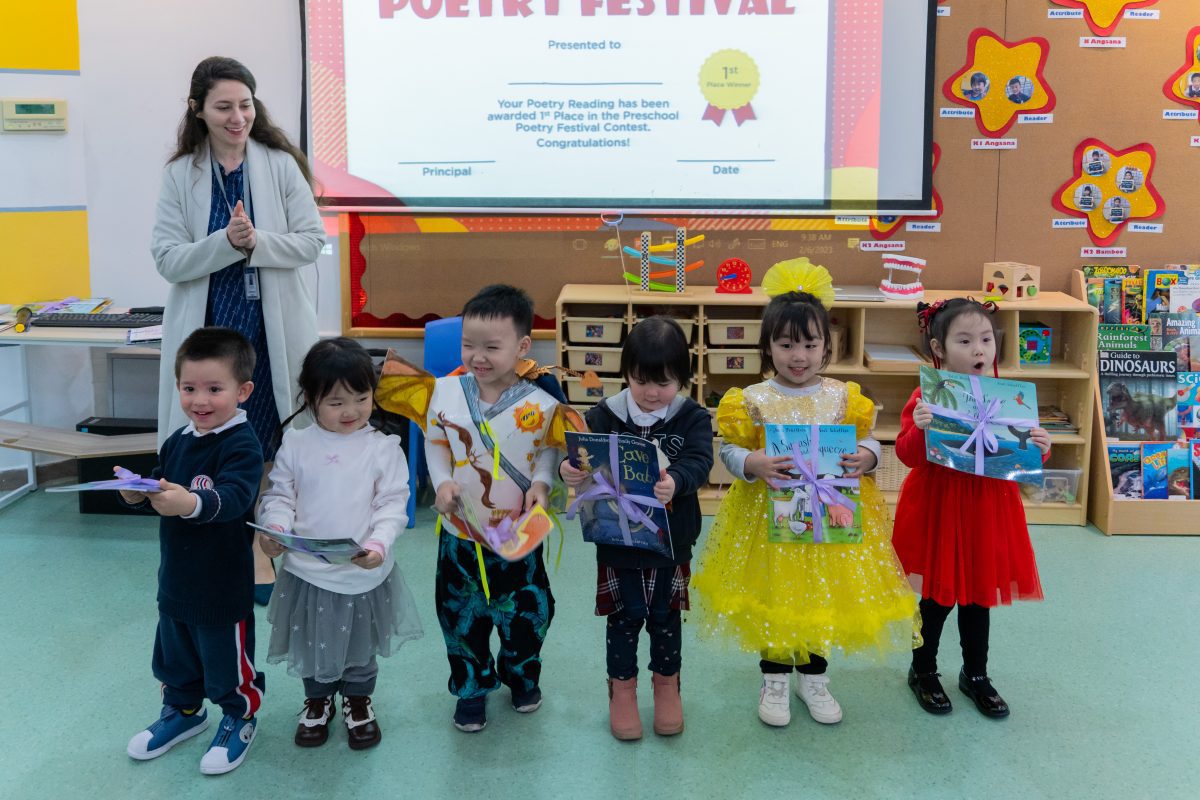 It has been a wonderfully busy two weeks for Preschool since returning from our Chinese New Year holiday. The hallways and classrooms have been filled with lots of excitement as our students continued the Unit of Inquires on Hungry Caterpillars (PN), My Favorite Things (N), Farmers and Vegetables (K1) and Nature Disasters (K2). Here are just some snapshots of the smiles and successes happening across the division.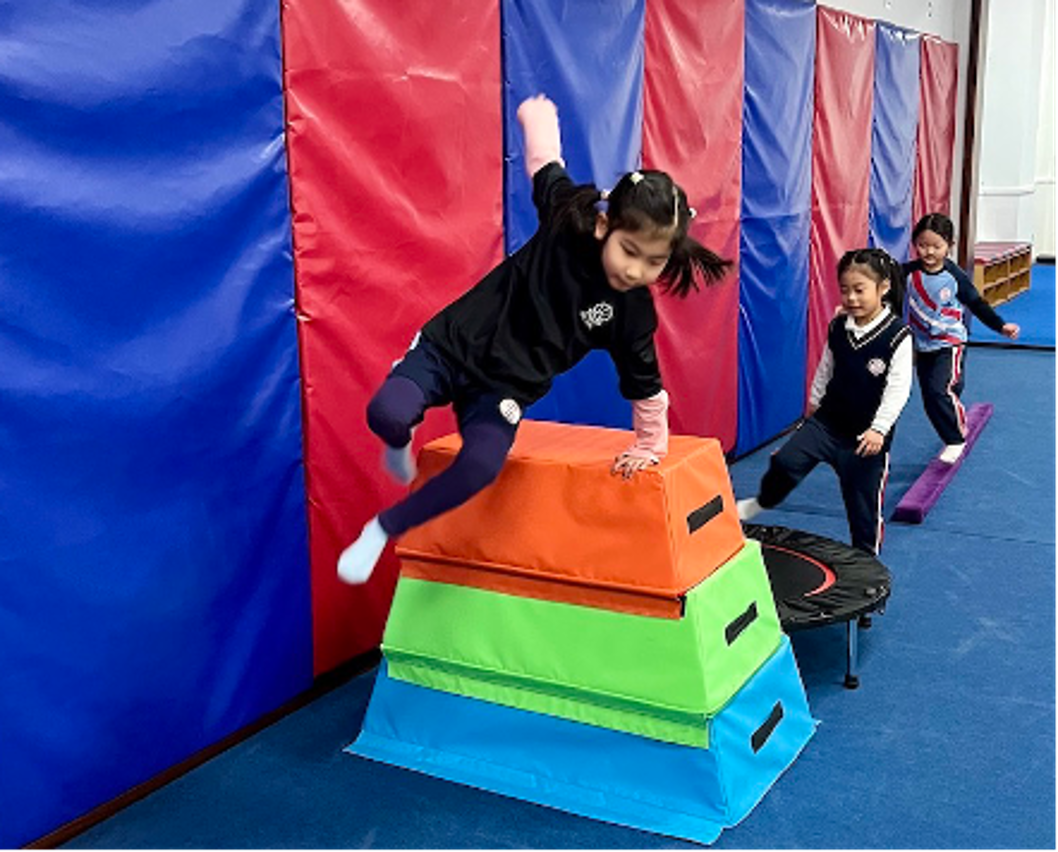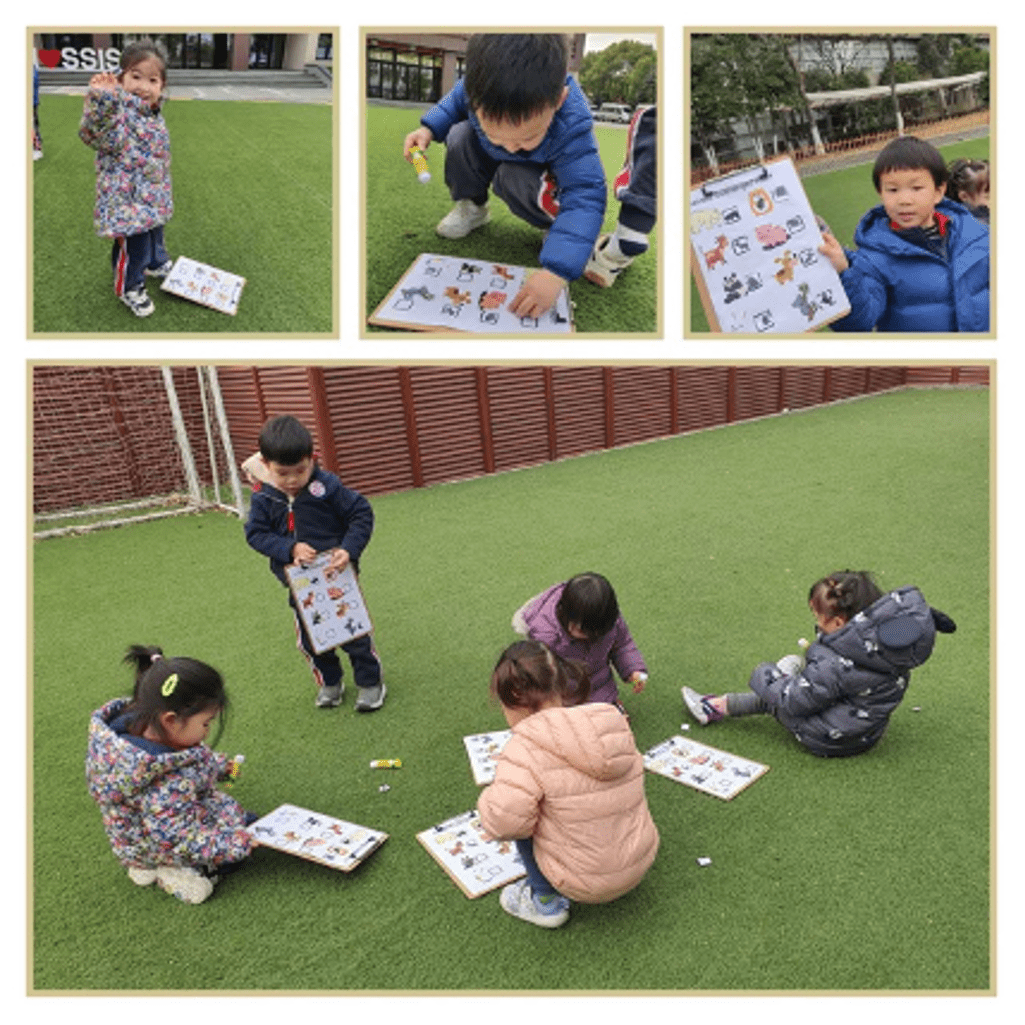 Next week, classes will continue their term two milestone checks, or assessments, which include cycles of observation, various modes of assessment, and objective drive decision-making. We look forward to sharing the students' work and discussing their individual progress with parents at our upcoming SLC day. Term two report cards will be live on ManageBac on Friday, March 10th. In the coming months, we will also have more volunteer opportunities and chances for parents to join us at various events. More information will be shared soon.
Upcoming Divisional Events:
K1 Bamboo Featured Assembly: February 22nd
K2 Angsana Featured Assembly: March 1st
Kind Regards,
Sonia Barghani, Ed.D.
Preschool (Early Years) Principal