T2W9 – 10 Feb 2023
Dear Parents,
Photo-taking Feb. 14 – 17
Students will take their class and individual photos next week. Form Teachers will notify you and the students of the date of photo-taking for their class.
Please ensure your children are dressed in their winter uniform (not PE uniform) with black shoes on their photo-taking day.  Our G6 students will also take their graduation photos in graduation gowns.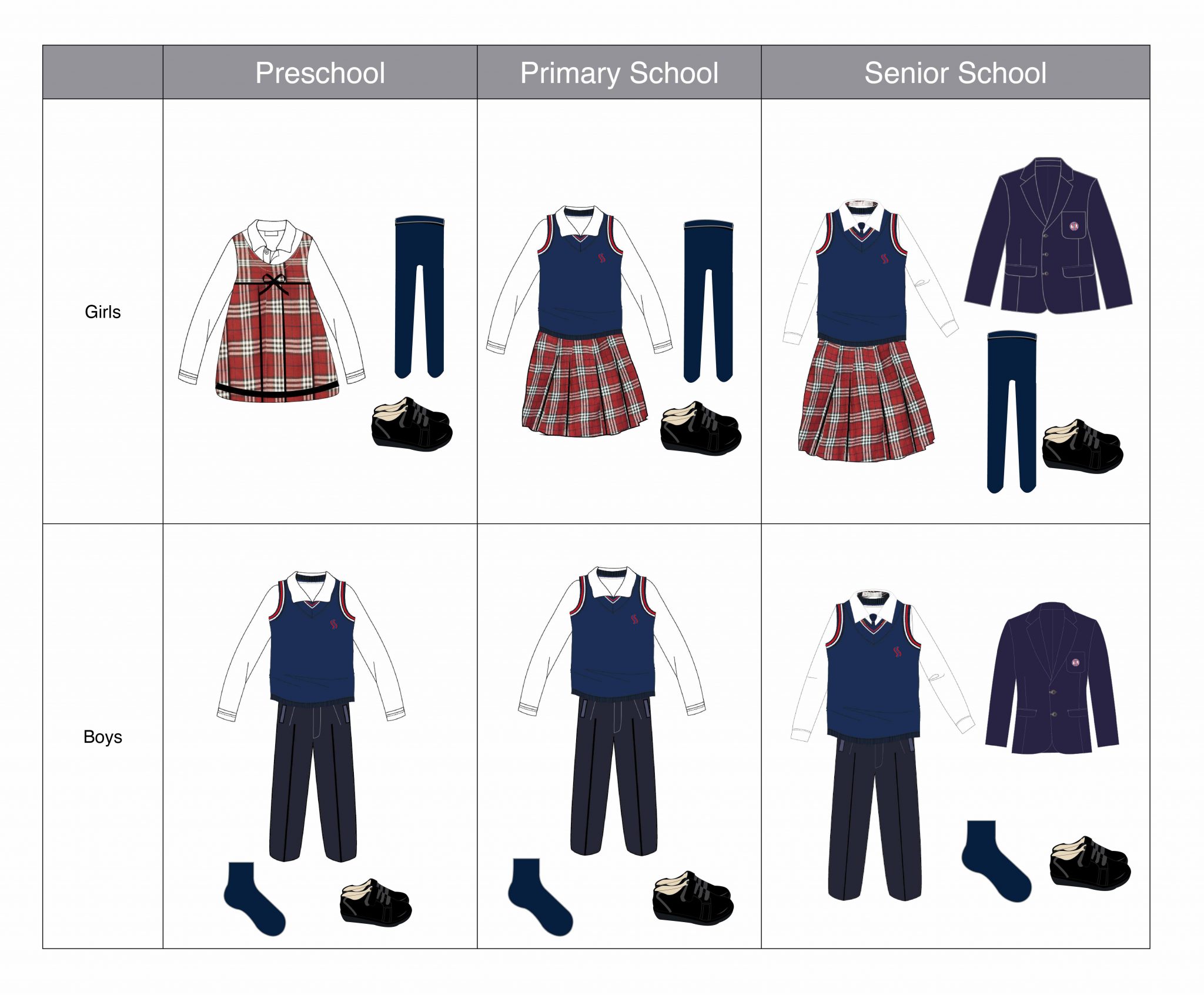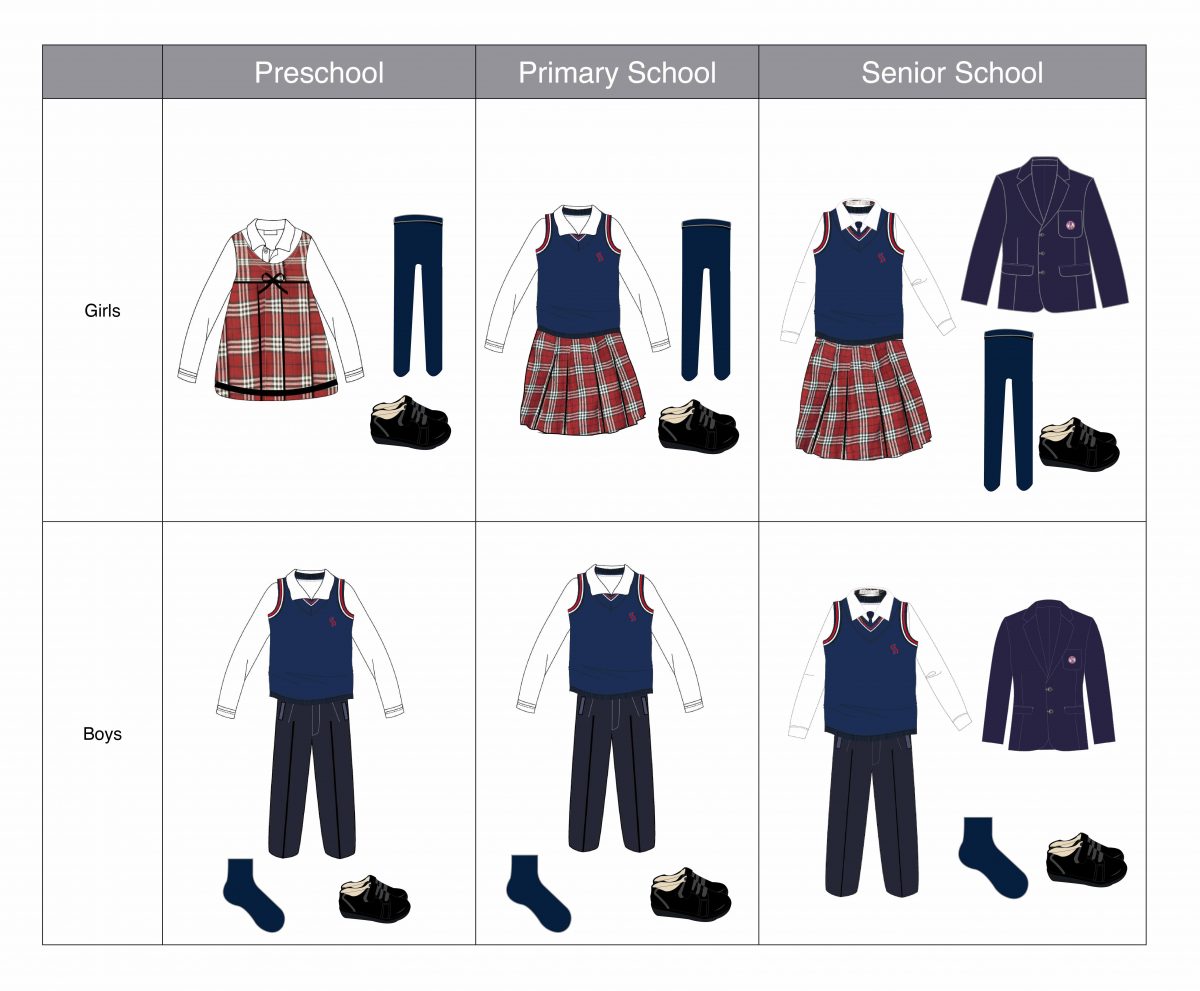 Uniform Reminder
Students are reminded to wear their regular uniform with black shoes on regular school days and PE uniform with long PE pants on PE days. Students can come to school in their own winter jackets in cold weather.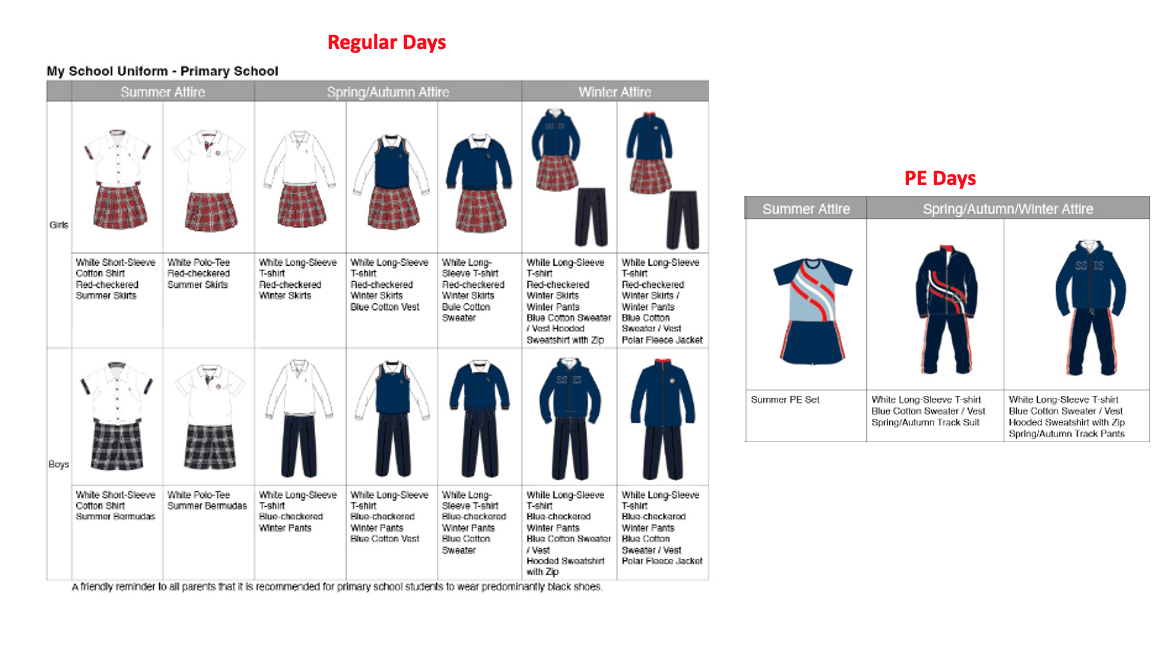 Lost and Found Items
Our Lost and Found Room is full of unclaimed items – uniforms, water bottles, swim gear…
These items will be displayed for parents and students to retrieve on the day of the Student-led Conferences. All unclaimed items will be donated or disposed of after April 5.
Please be reminded to label students' items with their names and current classes so the lost items can find their way to their owners.
Save the Date: Student-led Conferences (March 18th)
Student-led conferences are a great opportunity for students to share their learning with parents. Students will be sharing their portfolios which demonstrate what they have been learning and provide reflections on work and units that have been completed. Student-led conferences provide many benefits: responsibility, self-reflection, goal setting and leadership and communication skills.
This year the student-led conferences will take place on the morning of the 18th March. Parents will sign up for a timeslot through SchoolsBuddy. More information will be shared at a later date.
SLC Timeslots
| | |
| --- | --- |
| Grades 1 – 4 | Grades 5 & 6 |
| 8:45 – 9:30 am | 8:45 – 9:30 am |
| 9:30 – 10:15 am | 9:30 – 10:15 am |
| 10:30 – 11:15 am | 10:30 – 11:15 am |
| | 11:15 – 12:00 pm |
Poems by Students
In English and Chinese classes, students throughout primary school have been introduced to a selection of poems from different times and cultures which enhanced their understanding of the world, people and oneself. They read and learnt to appreciate poems.
Our students are very creative in writing poems. Please enjoy the following pieces from our Poetry unit.
Spring
Animals awake from slumber
Blooming flowers fill the land
Daffodils sway in the wind
Bending over
As if they were welcoming
The arrival of spring
by Chen Yun YANG (G6 Maple)
Lydia
There was a girl names Lydia,
And she took a flight to India.
She loved the flight.
But got into a fight.
The crew threw her to Abyssinia.
by Rohan KRISHNA (G4 Angsana)
Rainbow
Red, orange, yellow,
Green, blue, indigo, violet.
I can see a shiny rainbow.
Is it a colourful banana floating in the sky?
Is it a colourful boat sailing in the sea?
Is it a colourful bridge connecting the clouds?
Is it a colourful moon shining in the night?
by Buyi WANG (G2 Maple)
小鸟
一只小鸟叫小爱,
天天都要吃菜菜,
没人疼来没人爱,
我要用心把它带。
– 俞易扬 (G1B)
天气
天气是个调皮的小孩,
一会儿生气,
一会儿开心。
生气时狂风暴雨,
开心时晴空万里。
我喜欢开心时的你,
我害怕生气时的你,
祝你每天开开心心。
-谢浩铭 (G3B)
春天
春天的脚步近了,
我带着欢乐的心情去寻找春天。
我去了花田去寻找春天的眼睛,
我去了田野去寻找春天的眉毛,
我去了小溪去寻找春天的音符,
春天的脚步近了。
-陈依琳 (G3A)
风
我是风,
我是热心的风。
我会帮助花籽到处散播,
让鲜花开满大地。
我是风,
我是助人为乐的风。
当人们感到闷热的时候,
我会带给他们凉爽。
我是风,
我是本领大的风。
当城市缺电的时候,
我会给城市发电。
我是风
我是调皮的风。
我会把雪花吹到人们脸上,
看着他们哈哈大笑。
-黄乐然 (G5A)
Chinese Culture Week
3月27-31日将举办中国文化周活动,本次主题 "寻游中国" ,小学部将寻游福建、云南两省,了解两省的文化特色、地理位置、经济发展、历史背景、人文景观。所有活动将在文化课进行,老师将带领学生深度了解和体验这些城市的中国文化。
The Chinese Culture Week will be held from March 27-31. The theme of this year is "Explore China". The primary school will explore Fujian and Yunnan provinces. Students will learn the cultural characteristics, geographical locations, economic development, historical backgrounds, and cultural landscape of the two provinces. All activities will be carried out during Chinese culture classes. Students will take this opportunity to experience and explore the culture of these Chinese provinces.
International Friendship Day
The celebration of International Friendship Day will take place on Friday, April 14, 2023, from 10:30 to 1:30. The theme of the occasion is "Friends Across Cultures." We encourage all students and staff to dress in their national attire in order to earn house points as we celebrate many cultures through food and games prepared and created by our helpful PSG parent volunteers. More details will be shared later.
Best regards,
Ms Ramida Din (Primary School Principal)
Mr Tony Rampton (Primary School Assistant Principal)