Today we feature Akshat RANJAN and Rudra UPADHYAYA, two G11 students behind the CAS initiative 'VR Project'—a WeChat account that aims to promote social wellbeing.

Scan the QR code to subscribe: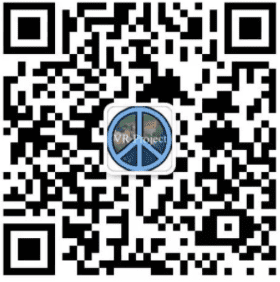 CAS (Creativity, Activity, Service) is one of the three essential elements every student must complete as part of the Diploma Programme (DP). To demonstrate these concepts, students are required to undertake a CAS Project. Here we interview the creators of VR Project.
Since VR Project's debut on 22 April 2019, Rudra and Akshat have been posting daily (with contributions from other student writers*) on topics like Hygiene, Awareness of Diseases, Historical Significance of the Day, plus Inspirational Quotes as well. Some of their top reads include posts about the Coronavirus (naturally), hand-washing, stomach cancer, reducing our carbon footprint and common dental problems.
How it Began
The VR Project has an international readership connected by our informative article. The roots of this initiative began as a Pre-CAS project after we heard an inspirational speech by our then-IGCSE Biology teacher Mr Nilan SENARATNA. In it, he emphasised the need for an organisation which cared about social work and the community. And that was how the seed of VR Project was planted.
They liked how organisations had their own official WeChat platforms. They admitted they had an exceptional drive for knowledge and the process of learning, so they wanted to have a unique medium to express their content accessibly.
Lately, they have focused attention on the coronavirus outbreak, and their fact-based, fact-checked approach has helped to separate it from many other accounts, and made them relevant. "One of our main aims is to ensure that we promote hygiene awareness, and we have been publishing even two articles a day over the past few months to keep spirits up," Rudra says.
How it Helps the Community
SSIS encourages students to take part in initiatives—Student Council, Sabres Crew, Excursions, Coaching, Pre-CAS projects—from even before CAS (which is part of IB programme). These initiatives help them to develop perseverance, as well as skills such as collaboration, problem-solving and decision making. And if it also helps the community in some way, all the better.
In this regard, they're both keen to stress how VR Project has benefited the community: "The most memorable instance is about our ex-Mathematics teacher Dr Bo GREEN. He was in Ghana, Africa, running his The Right To Dream initiative. Every day, he would project our articles in front of countless African kids, educating them on washing their hands properly, or on the different types of cancers. How powerful and mesmerising is that?"
Outwardly, the account has been informative, and inwardly, the founders have gained much from it as well. They've learnt management skills while collaborating with contributors and teachers has taught them to embrace and appreciate stakeholders with different beliefs. Their ability to perform intensive research in short periods has also been developed.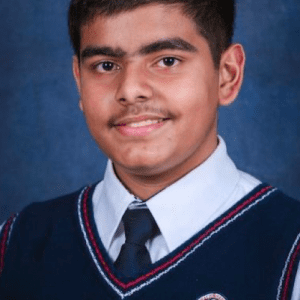 All in all, we have enhanced the attributes of the IB Learner Profile in our lives, which has allowed us to run this initiative for over 11 months—publishing 600- to 1000-word articles daily.
The SSIS Support System
They're both also quick to express gratitude to their SSIS teachers for support and guidance: CAS Supervisor Mr Chris HAYES verifies their 'Historical Segment'; Mr SENARATNA checks their 'Awareness Segment'; Mr Randy LIMON was one of the first to verify their resources; CAS Coordinator Mr Jamie CATTRAN renders help and advice; while Counsellors (Ms Cai HONG, Mr Mark DONAGHER and Mr Alan WEST) have been instrumental in helping to execute their vision.
They had valuable feedback from Principal Ms Billie LEONG as well, and it was Senior School Principal Mr Doruk GURKAN who made the useful suggestion that they needed to make their articles more visually appealing and vibrant by adding colours and images.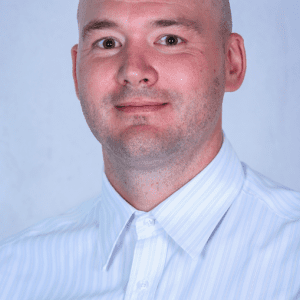 It's been a great privilege to see VR Project succeed; they set a great example with their hard work, discipline and global mindedness. As the CAS coordinator, I appreciate that they are collaborating with their peers and getting many fellow students involved. Keep up the great work.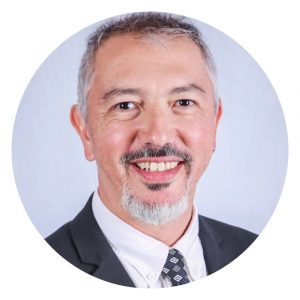 What a commitment from our beloved SSIS Students with this incredible awareness project. I am so proud of their dedication and hard work. Every day, everywhere, no matter what, the crucial information is on your phone. I especially love the 'This Day That Year' section.
The Future of VR Project
This journey of self-discovery has lead to experiences that are profound and life-changing. But they're not stopping here—they have big plans! Rudra and Akshat are aiming to work harder to yield better results. They say they have "future strategies" which they can't disclose yet, but they are on the path to further improvement.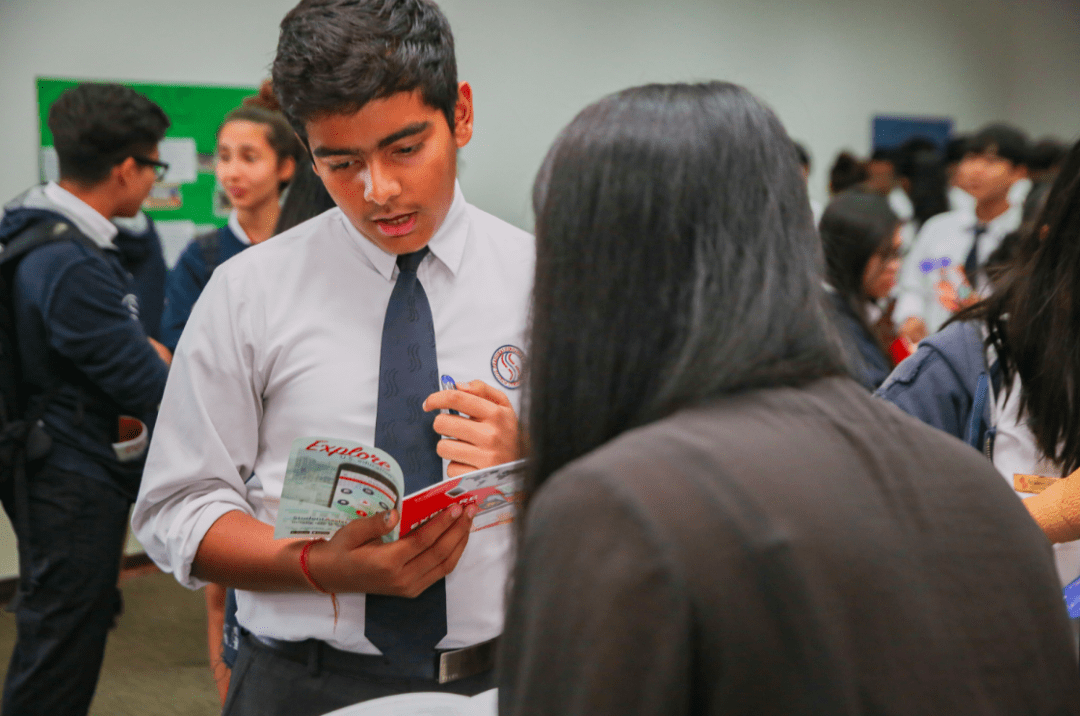 "We will continue to 'Strive for Excellence'; we want to maintain accuracy and credibility with each article published. We are keen on leaving our legacy in SSIS, while also influencing our future university and career choices with the impact of the VR Project. For us, we never ask, 'Why have we been doing this? Instead, it should be, "Why hasn't anyone been doing this?'."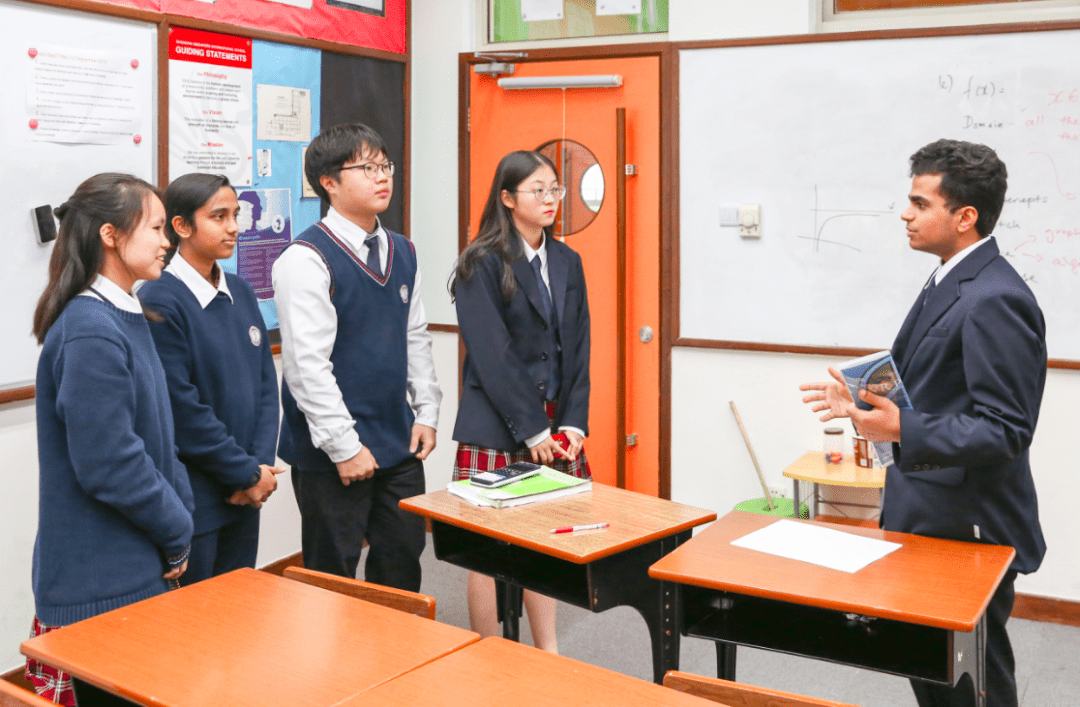 *Shout out to their writers/contributors
Gyung Tae PARK (Grade 11)
Aryan SINGH (Grade 10)
Saanvi Ravi KATYAYAN (Grade 10)
Amanda LEE (Grade 11)
Hui Lim NG (Grade 11)
Jina LEE (Grade 11)
Klive Rui Kai CHIA (Grade 11)
Seungwon HAN (Grade 11)
Gwangyeon MA (Grade 11)
Kittisarn NAPAUMPAIPORN (Grade 11)
We are proud of Akshat and Rudra's desire for publishing useful and accurate information for the community. Their commitment and care for others also highlight SSIS's I4C values for all to see.

SSIS believes in the holistic development of resourceful, confident and independent learners within a caring and nurturing environment to become global citizens.