Preschool education goes beyond foundational literacy and numerical skills, it plays a significant part in developing your child's love for learning and in nurturing their social skills. A quality preschool education not only prepares young children for emotional, academic and social success, but it also readies them for the challenges of primary school.
Here we take an in-depth look at how your child will be able to get a solid start with our preschool programme.
Fostering a Love for Learning

Preparing Academically for a Seamless Transition

Building a Strong Foundation in Chinese

Supporting Social and Emotional Development

Establishing Relationships for Long Term Success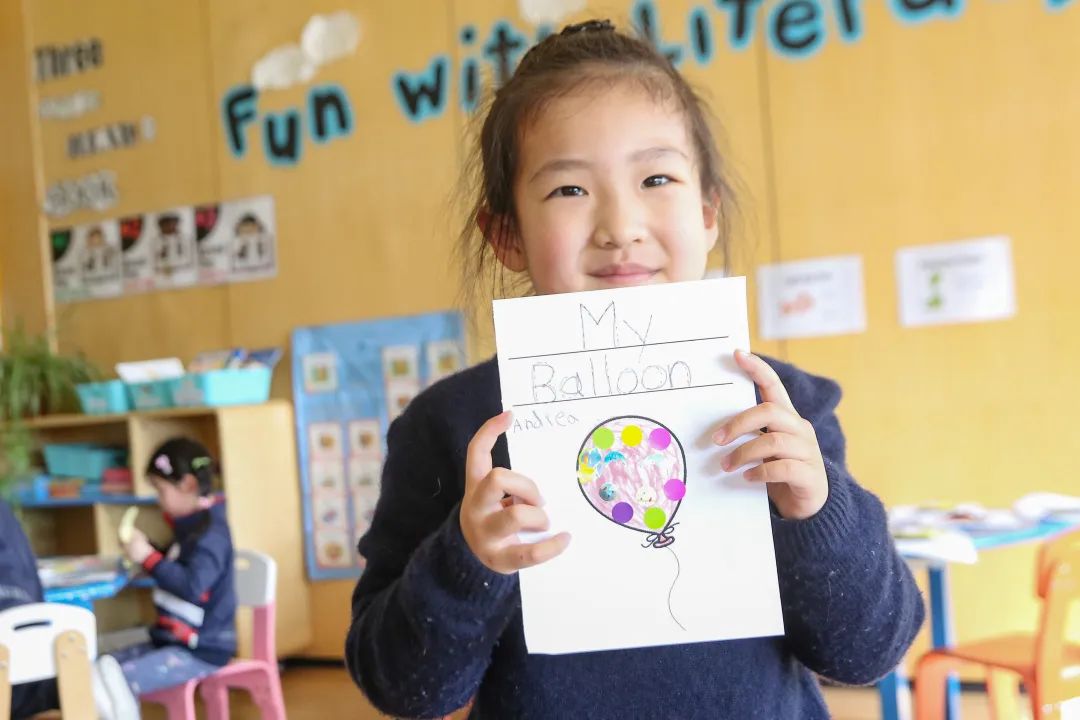 Fostering a Love for Learning
Our Preschool curriculum aims to foster and provide a holistic approach through integrated theme-based learning. We believe that a hands-on, project-based approach creates an environment that will ignite a child's curiosity and develop an aptitude for learning.
Thematic topics for each grade level allow children to learn about themselves before the learning is extended to the community and eventually to the world. As part of helping them apply what they have learnt, children in higher grades embark on a project each term where they are required to investigate a topic of interest.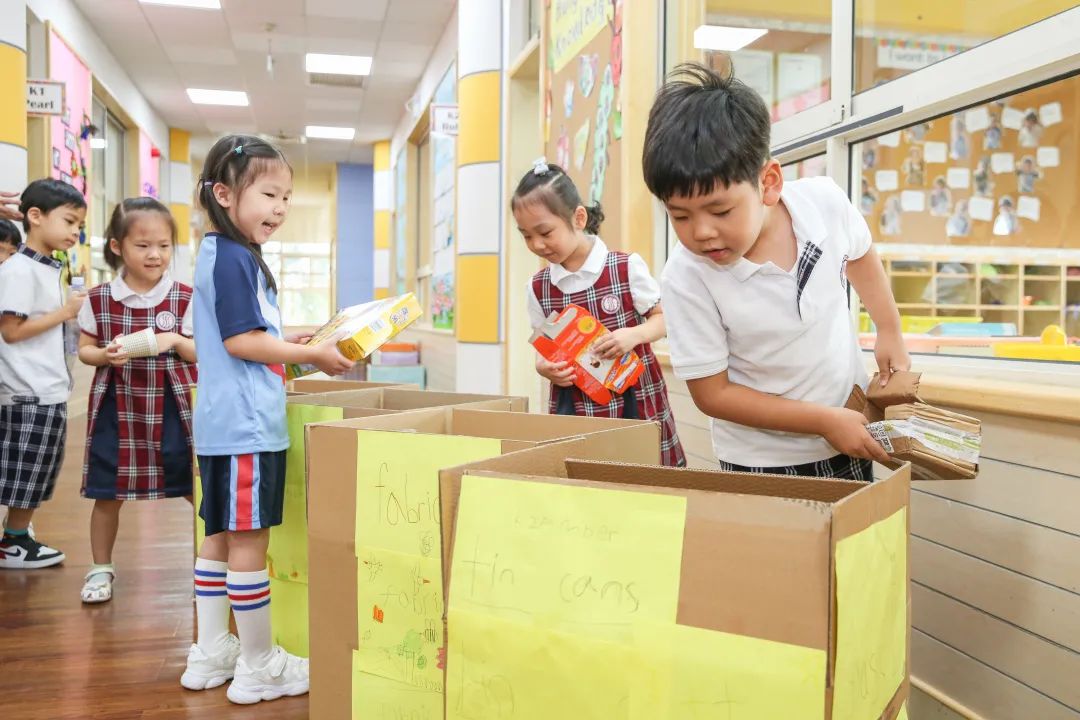 Another unique feature we have is the Learning Centre. Each week, we give K1 and K2 students a timetable to lead them to their designated learning station for the day. Here they mingle with students and teachers of different classes in a small group setting; learning stations are made up of purposeful activities which enhance students' learning by allowing them to use skills learnt in class in self-directed and interactive ways. These lessons develop their sense of self-confidence and independence in learning.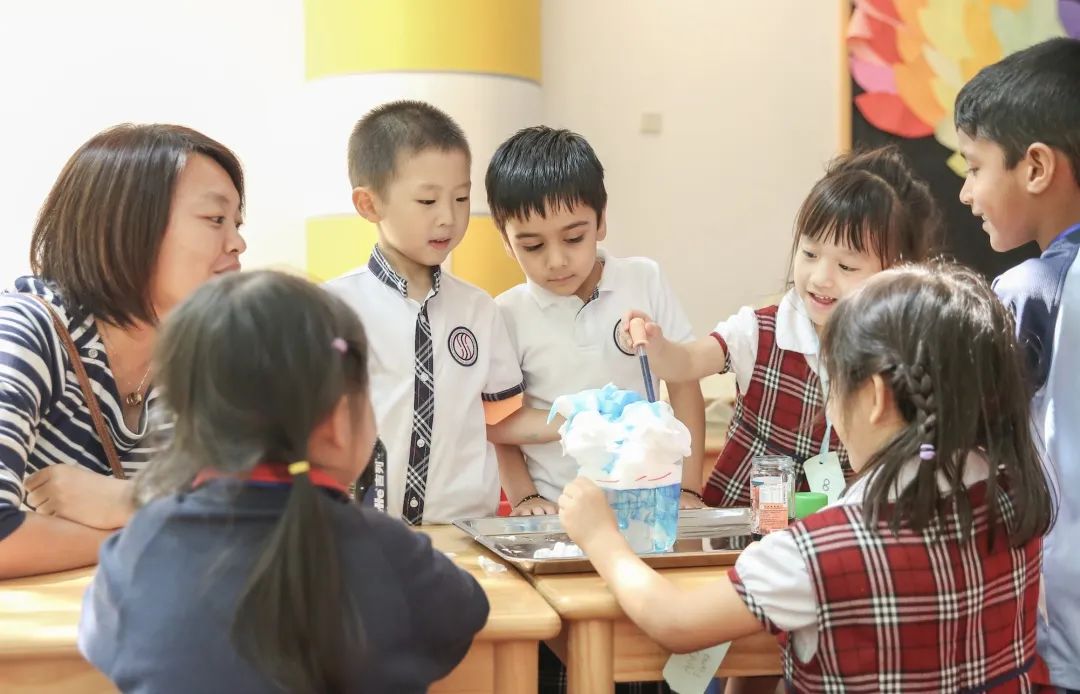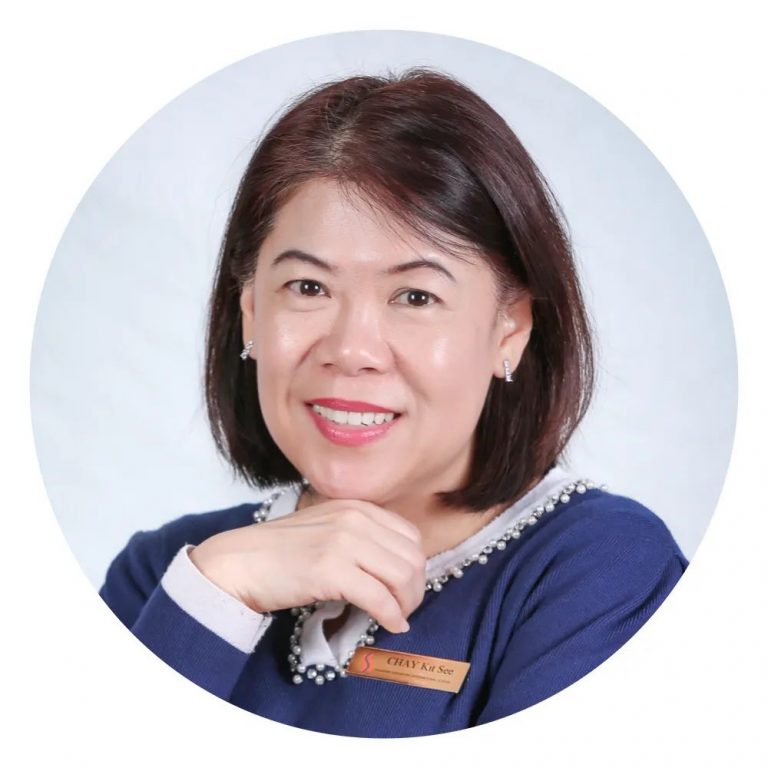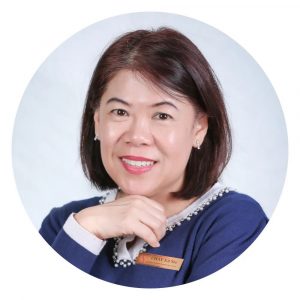 I am heartened to see the children engaged confidently with the teachers in meaningful conversations as they initiate thematic projects in the classroom activities.
Preparing Academically for a Seamless Transition
SSIS is known for its rigorous and comprehensive K-12 curriculum. We base our Preschool and Primary School curriculum on the Singapore curriculum and follow that with established IGCSE and IBDP Programmes. From Preschool, we ensure that our students are well-prepared for formal education, allowing them to have a seamless transition into Primary Education. We work closely with our K-12 Curriculum Coordinator and experienced teachers from the Primary division to map the learning outcomes from Preschool education to the requirements of our Grade 1 curriculum. Through feedback, we review and build upon our existing curriculum framework to enhance and optimise student learning.
The other unique feature of SSIS Preschool is that we have subject specialists whose expertise complement the core subjects and enhance the holistic learning experiences—an attribute that parents have come to expect of the preschool education we offer. In addition to English, Chinese, Science and Math lessons conducted by form and co-form class teachers, students also actively engaged in the following lessons: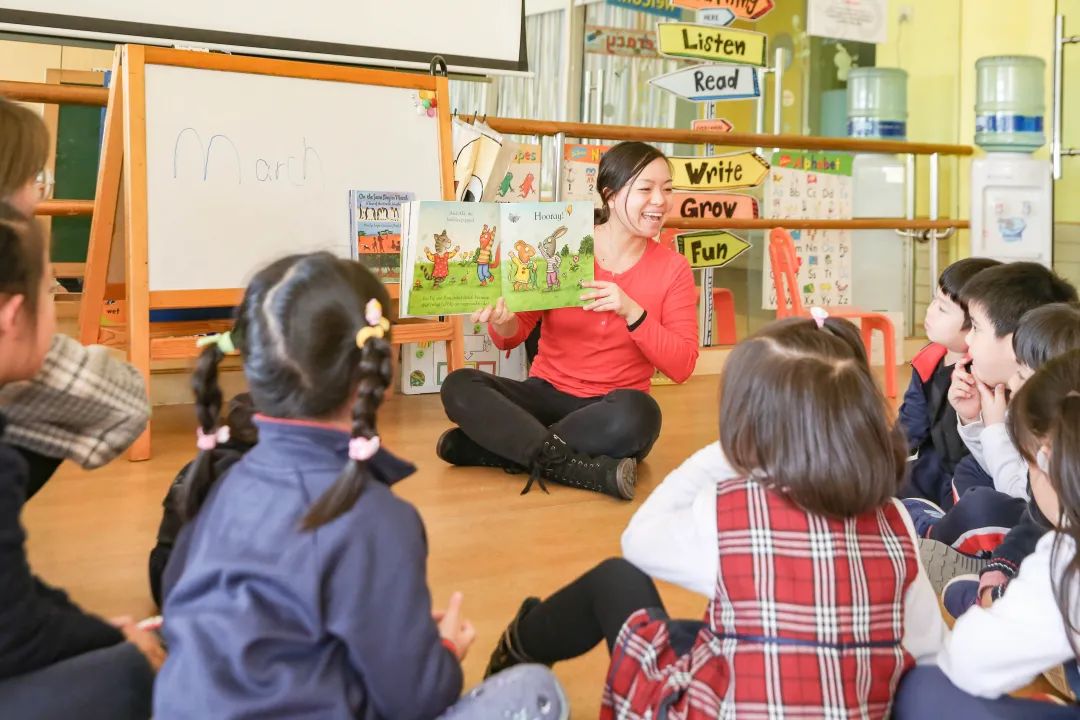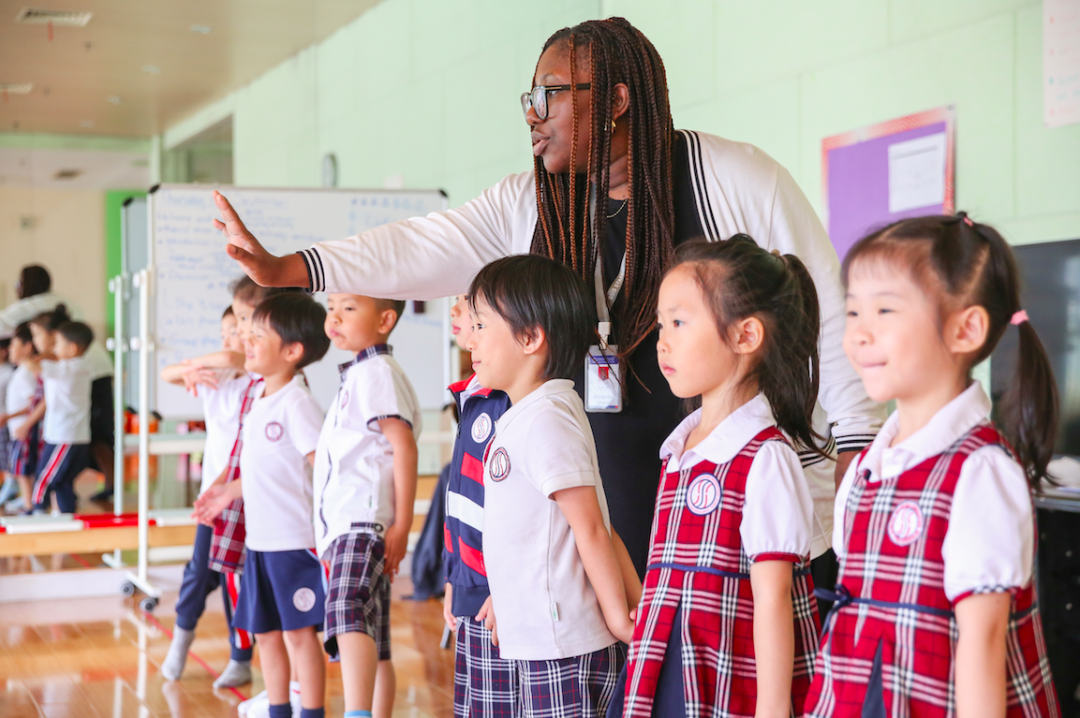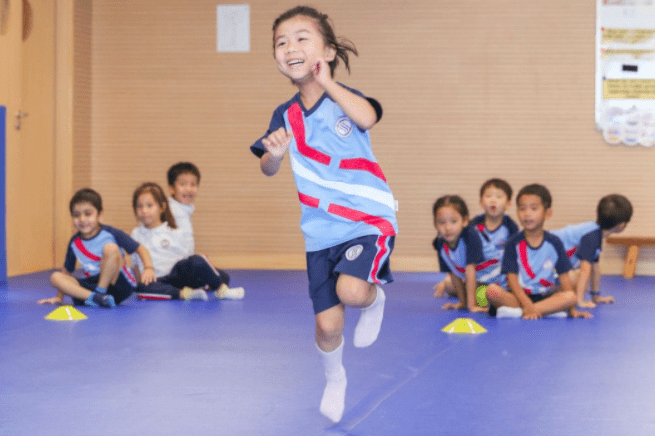 CHEN Elaine's Parent (G1)
I chose SSIS Preschool based on my friend's recommendation. What's more, Singapore's education system is renowned worldwide, which integrates the essence of both western and eastern cultures. I hope my child can develop a global perspective, and the school can respect her interests and guide her growth and development.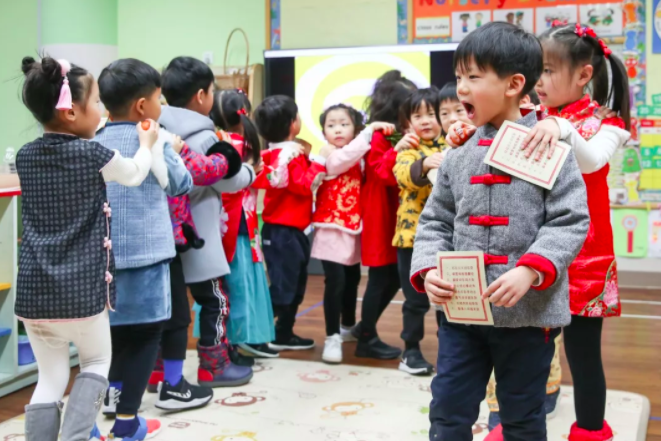 Building a Strong Foundation in Chinese
At SSIS, we pride ourselves on a robust Bilingual programme. We believe that it is not only vital for our children to be able to master both English and Chinese Languages, but also fall in love with the Chinese culture of their host country.
In each class, we have an experienced pair of teachers, comprising one English-speaking and one Chinese-speaking teacher. The timetable maintains a 70 per cent English and 30 per cent Chinese instruction ratio; the English and Chinese teacher both teach the same thematic units in their respective languages to reinforce the learning and expose our students to a strong bilingual foundation during crucial language formation years.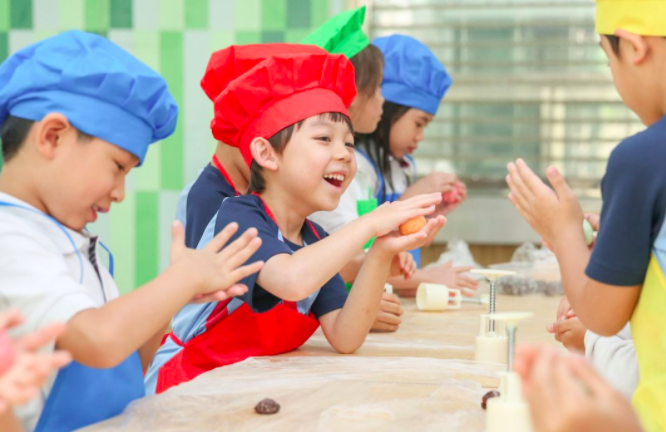 Our structured Chinese Language and Chinese Culture Curriculum focuses on developing and enhancing your child's Chinese language communication skills, particularly in listening, speaking, reading and writing. Through fun and interactive lessons, children will be exposed to drama, games, rhymes, chants, songs, music and movement so as to deepen their understanding of the elements of the Chinese language.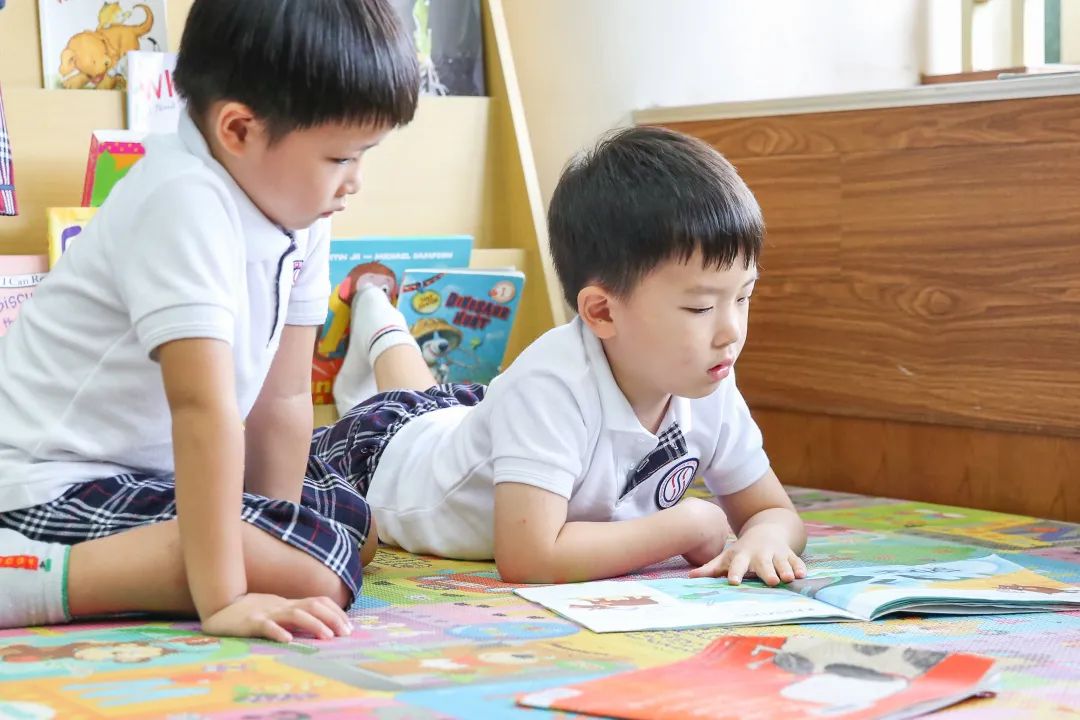 Supporting Emotional and Social Development
Visiting parents are often impressed by the level of engagement and independence of our youngest learners. In preschool, learning is in each detail. Besides nurturing young children to develop skills that will promote life-long learning, life-skills and character development are also our key focus.
Children learn these life-skills and develop their character through their daily interactions in structured classroom activities, school-wide values campaigns, school-wide events and excursions. By the end of Preschool education, an SSIS Preschool student will:
be able to discern right and wrong

develop self-confidence

be resilient and adaptable

have internationalism awareness

be taught moral values

be able to show empathy

be self-directed in own learning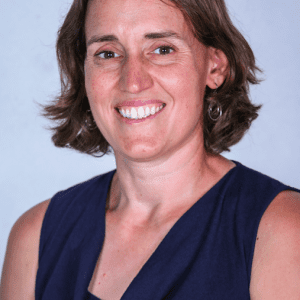 The transition to first grade brings a lot of changes and places new demands on children. Having a strong foundation in social and emotional skills, such as being empathetic, being able to regulate their emotions, and having confidence in themselves as learners all help pave the way to a smoother transition.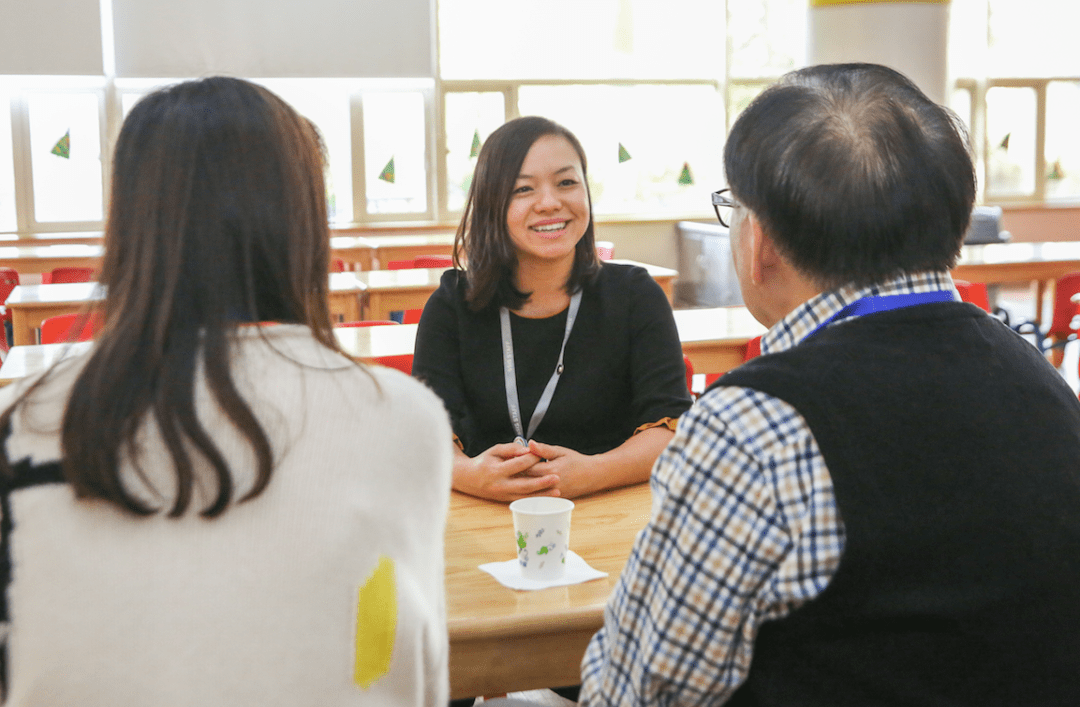 Establishing Relationships for Long Term Success
During Preschool, children learn critical social and emotional skills and form bonds with their parents and teachers. When done successfully, this collaboration lays the groundwork and continues throughout the child's education journey.
Our Preschool teachers work closely with parents and emphasise the importance of open communication and collaborative effort between home and school. We keep parents updated with their child's learning and classroom happenings; we welcome and appreciate the feedback and enquiry from them. Parent involvement is also a significant component of this relationship-building process. They volunteer their time through class activities and support the Parent Support Group (PSG) which organises events, or they join in the fun during family events organised by the school.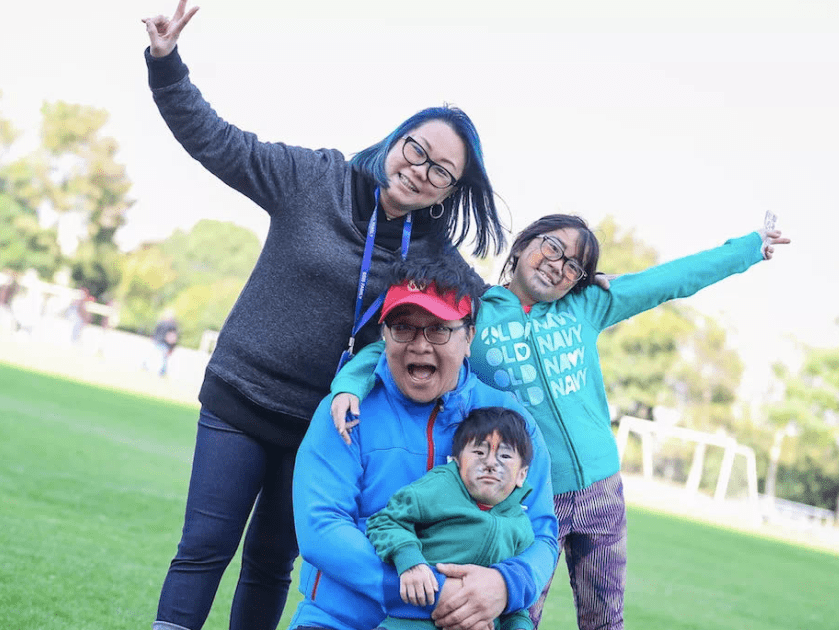 Jack CHEN's Parent (G3)
While in SSIS Preschool, my son met many great teachers here. They were caring, encouraging and supportive educators, and dedicated to teaching our children.
LIM Jed's Parent (G3)
I like that my child had the opportunity in Preschool to present himself in activities like Show-and-tell and Student-Led Conference. It made us proud to see him speak with a strong sense of self-confidence; this informed us what he had learnt in school too.
CHEN Elaine's Parent (G1)
My daughter Elaine studied in the Preschool division in SSIS, and she's happy all the time. Teachers often communicated with us about her growth and development. Now, Elaine has grown into a girl who is independent and passionate about sports and nature. I'm grateful to the Preschool teachers and am looking forward to her starting her Primary School life in SSIS.
Our preschool programme provides our young learners with a holistic and well-rounded education, ensuring that our Preschool students are academically, socially and emotionally well-prepared for formal Primary education.

Our team of caring, dedicated and trained Early Childhood teachers look forward to welcoming your child to the SSIS Preschool family—a place where your child will love coming to every day.
Speak to our Admission Officers today to learn more about the many benefits of getting your child to begin on his/her learning journey with SSIS Preschool.