At SSIS, teachers and staff share more than just their expertise with the students. In our constant effort to broaden our range and depth of extra-curricular activities, SSIS engages services from external providers to meet the needs of our students. These paid activities allow our students to master fundamental skills and aim to progress towards a higher level of skills.
We proudly present our Weekend Programme partners:
All programmes and vendors have been carefully selected to enhance our student's confidence, character, creativity, social and physical development, as well as widening their skill sets.
We encourage parents to look out for these paid programme offerings at the start of each school year. Fees are also to be paid directly to the external vendors.
SUMMER CAMPS OPEN FOR REGISTRATION!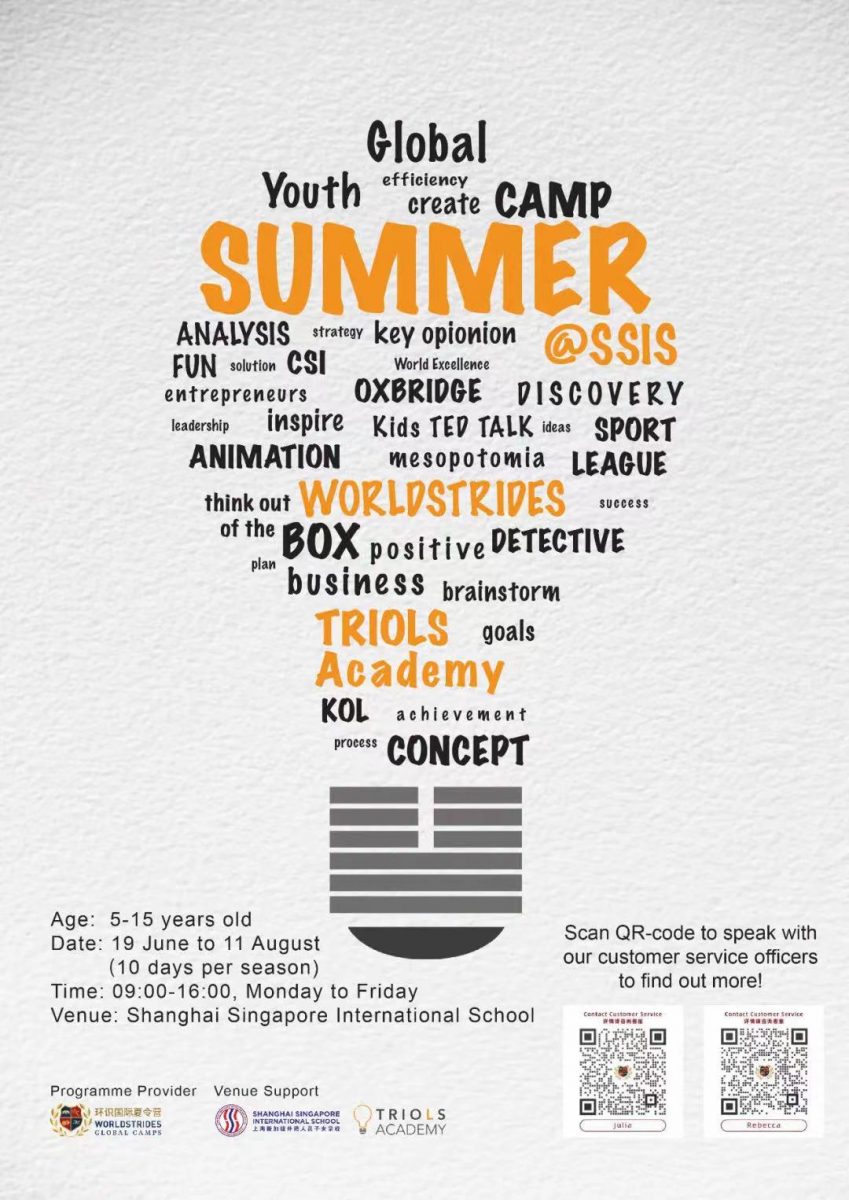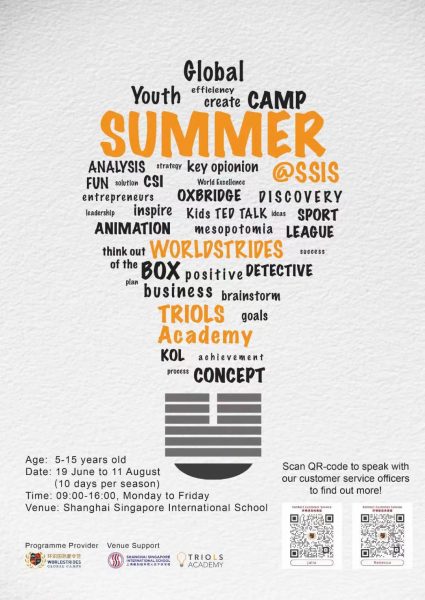 We will be constantly looking out for more topnotch programme to add onto the list of our weekend programme offerings. Signup for all programmes will be on-going throughout the season for all on-going programmes. Please feel free to contact us at hello@triols.sg should you need more information. We look forward to your child/children's participation in the SSIS X TRIOLS Weekend Programme.
Our Weekend Programmes