Every child deserves access to quality early childhood education."
——UNICEF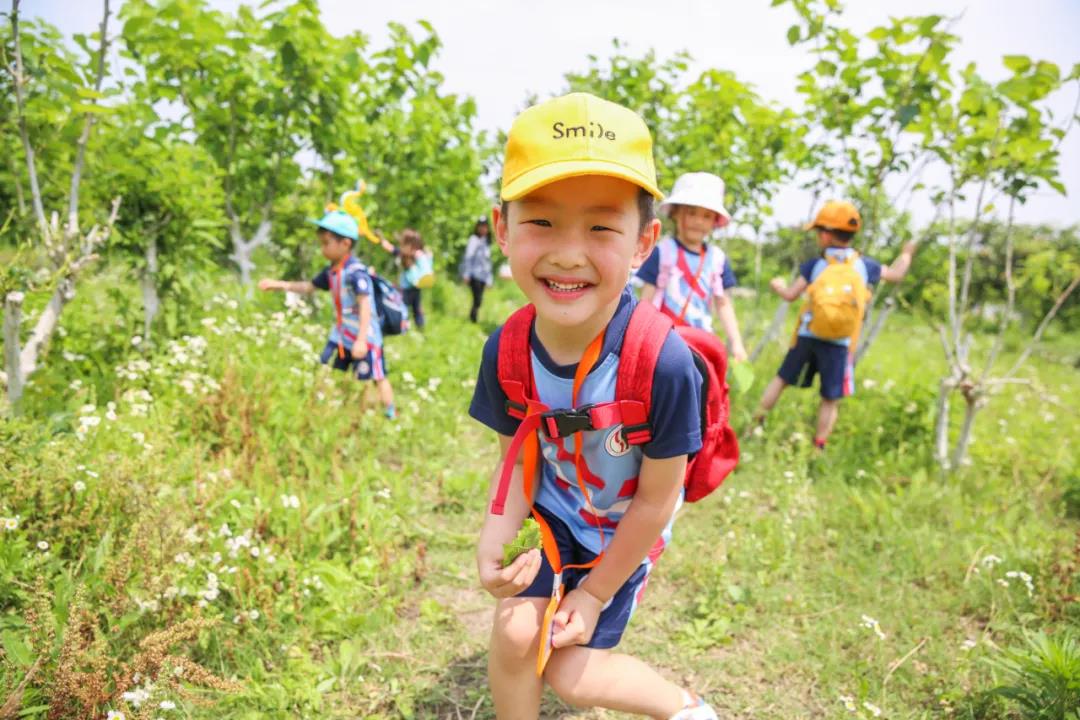 Choosing a kindergarten to entrust your child for his/her early childhood education can be a difficult decision. With a legacy of 25 years, SSIS is committed to providing quality education to nurture our students to become lifelong learners with a strength of character and love for humanity.
Our children are challenged to their maximum potential in a creative, stimulating and supportive learning environment led by a team of dedicated and experienced early childhood teachers with a hands-on approach.
Read on to see how we can provide your child the best possible start on their educational journey!
01
Safety First
At SSIS, the welfare of every child is of paramount importance to us. Health, safety and nutrition in early childhood education are of utmost importance and this creates a good learning environment for the young preschoolers and the teachers.
From our Child Protection Policy to securing the ISO22000 certification for the school canteen, we strive our best to provide a safe and comfortable learning environment for our students.
02
Strong School-Parent
Partnership
We believe it is essential to partner with parents for their child's success. Thus, this belief drives us to establish a close and tight-knit relationship with each family to ensure their child's healthy and happy growth and development. We work closely with parents and emphasise the importance of open communication and collaborative effort between home and school.
Besides having direct conversations with teachers and administrators through the school's communication app, parents can get a better understanding and feedback of their children's development and school's updates through face to face events such as Parent-teacher Conferences and Coffee Mornings.
Throughout the school year, we also offer multiple Parent Education Workshops for parental learning and fun family gathering events for social interactions within the community.
03
More Than Just a
Bilingual Curriculum
Our Preschool Programme provides a rich bilingual and diverse environment, offering a large degree of stimulation, guidance, and nurturing to develop in our young learners a love for information and knowledge. Beyond teaching foundational skills, such as literacy and numerical skills, we also place emphasis in developing children's love in arts, music and sports. We also value building life skills, character and leadership in our children.
04
Learning Beyond
the Classroom
Holistic education comes about when we extend learning beyond the classroom and its curriculum. We offer our preschoolers various activities such as excursions, theme-based field trips and performances. We believe these experiences can support quality curriculum delivery and can provide meaningful social and emotional development opportunities for students.
05
Seamless Transition
to Formal Education
Transitioning into Primary School is the next educational milestone for a preschooler. In terms of curriculum, we work closely with our Director of Curriculum and experienced teachers from the Primary division to map the learning outcomes from Preschool education to the requirements of our Grade 1 curriculum. We also prepare our children and parents mentally by offering transition events such as 'Getting Ready for Grade 1' and parent workshops.
We warmly welcome you to experience the SSIS family for yourself!

Whether your family is looking for your first school or planning a transfer, you are welcomed to scan the QR code below to know more about our campus:
Visit us to get first-hand information from our School Principal and Admissions team: