Preschool education goes beyond the foundation of cognitive skills like literacy and numeracy skills. It nurtures a child's love for learning and emphasises the development of emotional, social and behavioural skills.
Here at SSIS, we strive to provide a Preschool education programme of high quality which prepares young children for academic and social success and provides a strong foundation for Primary education.
Preparing Children Mentally
One particular event that our K2 children get very excited about is 'Getting Ready for Grade 1', a day where the K2 students are welcomed by the Primary teachers, they mingle with their fellow students from G1, and they experience a day in the life of a first-grader.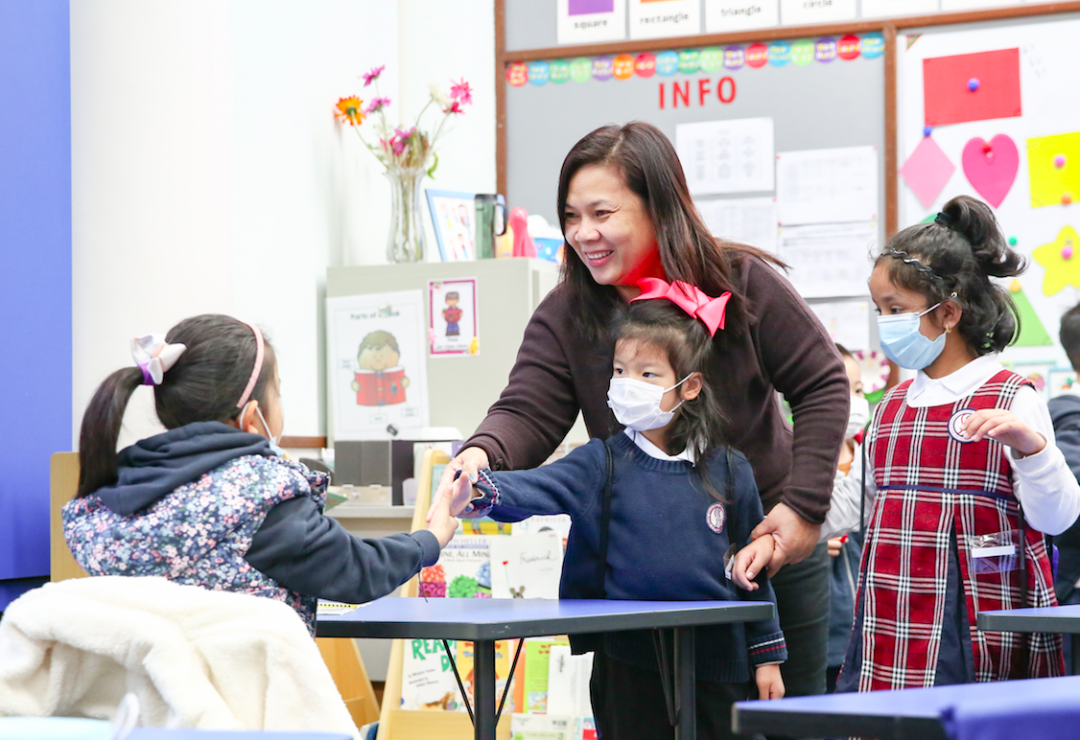 The K2 students had an enjoyable learning session and experienced what it would be like for them when they join G1. It was also a great experience for our G1 students as they were able to put the I4C values in action and support the K2 students in their transition to the Primary school. 

Gwendolyn POH
Primary School Assistant Principal
Introducing New Routines and Independence
By the time our children reach K2, we would have progressively increased their attention span by providing them with longer tasks and lessons. There is also no nap time in their schedule as we want to help them to assimilate to Primary School routines. In place of nap time, they are busy and engaged in fun and interactive activities during their learning centre time. We guide children to become independent learners accountable for how they can improve their learning through reflection and self-assessment.
Building a Strong Foundation for Learning 
The K2 curriculum and instruction focus on scaffolding the knowledge and the skills required for G1:
SSIS Preschool students are continually exposed to oral and written language, both in English and Chinese. Teachers use a variety of fun and engaging strategies in the classroom to develop literacy. Pictures, stories, books, songs, dramatic play, games, writing and the printed word are all combined with oral language to support the child in understanding the symbolic representation that underlies reading and writing in both languages.
In SSIS Preschool, Math is an everyday experience for our students. Teachers capitalise on their spontaneous discoveries to further their understanding of mathematical concepts through the integration of math in the thematic instruction. Students make sense of the world around them and learn them to reason and solve problems.
This year, we gave our K2 students a headstart in STEAM through their Learning Centre Activities. Our K2 will also be participating in the SSIS STEAM Week for the first time this year!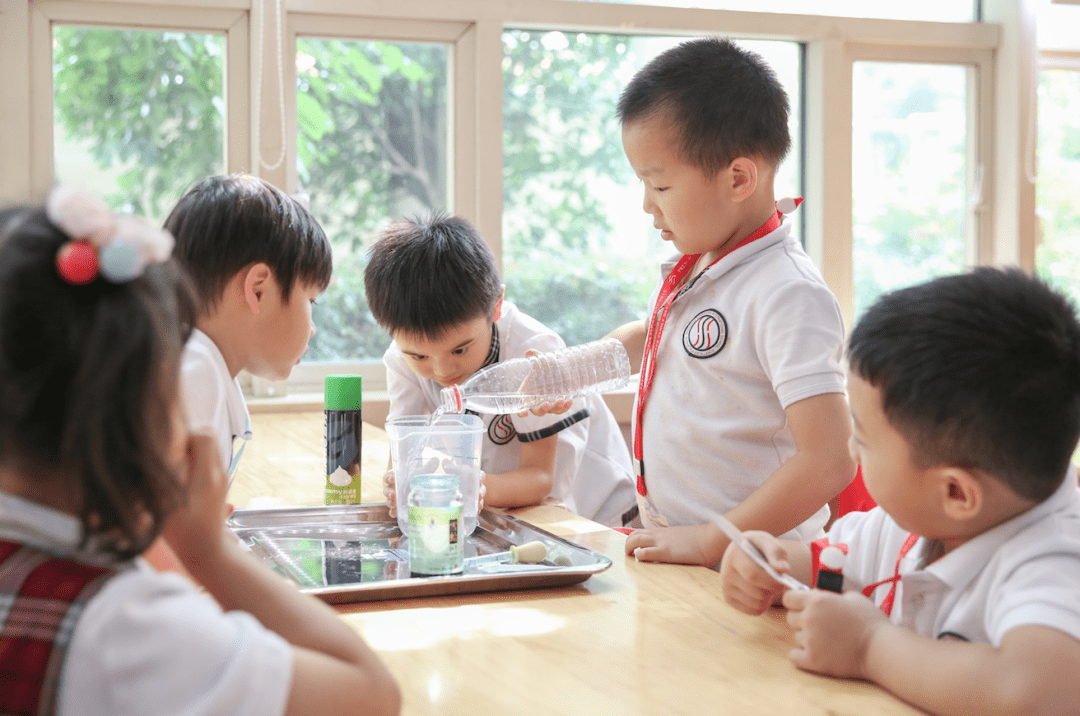 Equipping Children with Necessary Skills
Confidence, resilience, critical-thinking and communication, self-help and social skills are the competencies necessary for a child to learn, thrive and take on challenges of the future. Starting from the first day of Preschool, our teachers scaffold our children to developing these competencies through their daily learning and interactions with others.
K2 Preschool teachers have great experience in preparing children for a smooth, seamless transition to the Primary level. We have been collaborating and communicating regularly with Primary teachers and have been instilling in K2 students the necessary skills and competencies they will need at the end of K2.

Marilen GUERRA
Preschool Teacher
Grade 1 is a year full of firsts. It is a crucial year with many important and exciting transitions for children as they expand their academic skills. Most importantly, they continue to develop their reading proficiency and use this skill continuously to learn about all the other subjects as well. That is why we try our best as Grade 1 teachers to instil a lifelong love of reading in our children.

Begum GURKAN
Primary Teacher
With adequate preparation and a good foundation, transition from Preschool to Primary becomes the most exciting starting point of a new learning journey!