15 December 2020
Temperature: 0 degrees ❄️
Warmth: 100 ❤️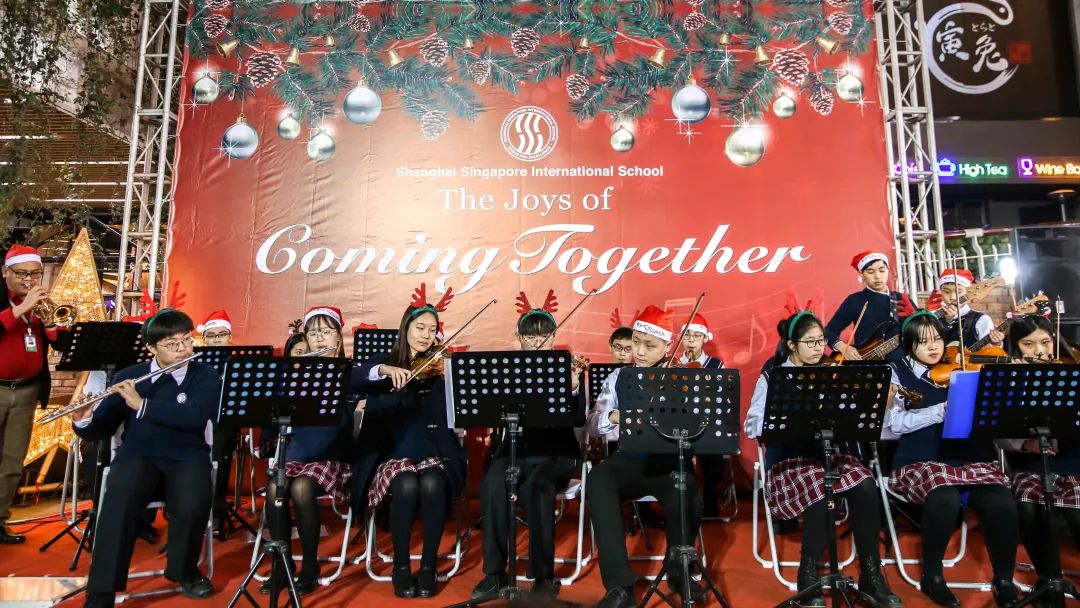 Last evening was filled with warmth, music and happy faces even when the temperature dropped to zero. Parents, students and staff came together to enjoy the performances and art exhibitions put up by our students from each division. The hot chocolate drinks definitely warmed the hands and hearts of one and all.
This year, the theme 'The Joys of Coming together' brought more than 130 K-12 students to perform in the heart of Shanghai city.
The holiday performances included the Primary Choir, Senior Choir, Senior Show Band, Senior Orchestra and our K1 Voices of Preschool, who looked so adorable while rapping their Christmas song!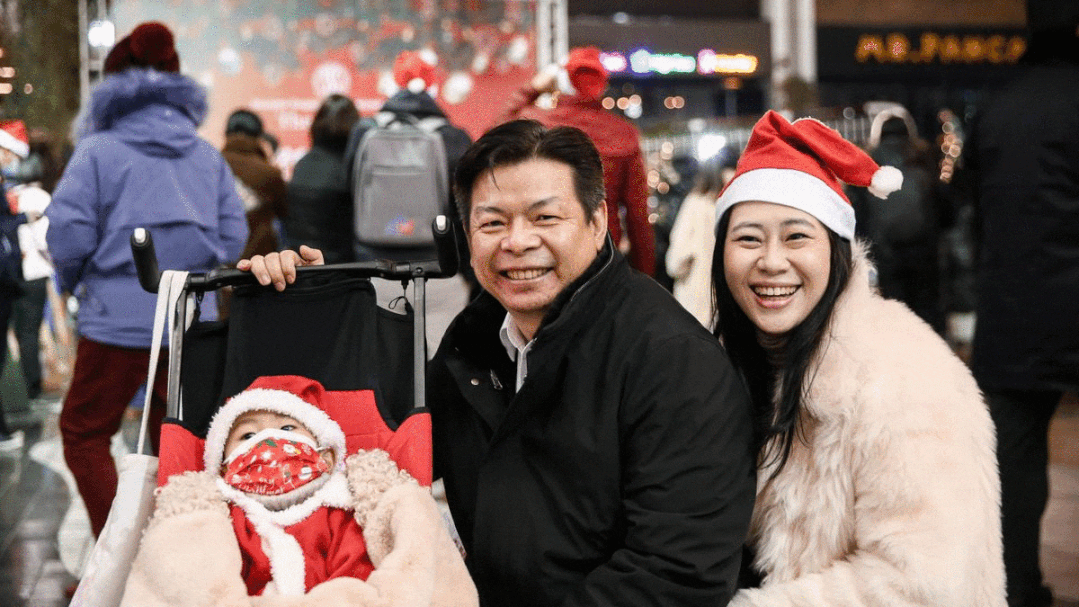 The various performances were a testament to the music programme at SSIS. These external community showcases provide students with multifold opportunities to hone their skills and to shine on stage. All the performances were well-received by the community, and SSIS is proud to be able to share and add to the joy and festivities of the season!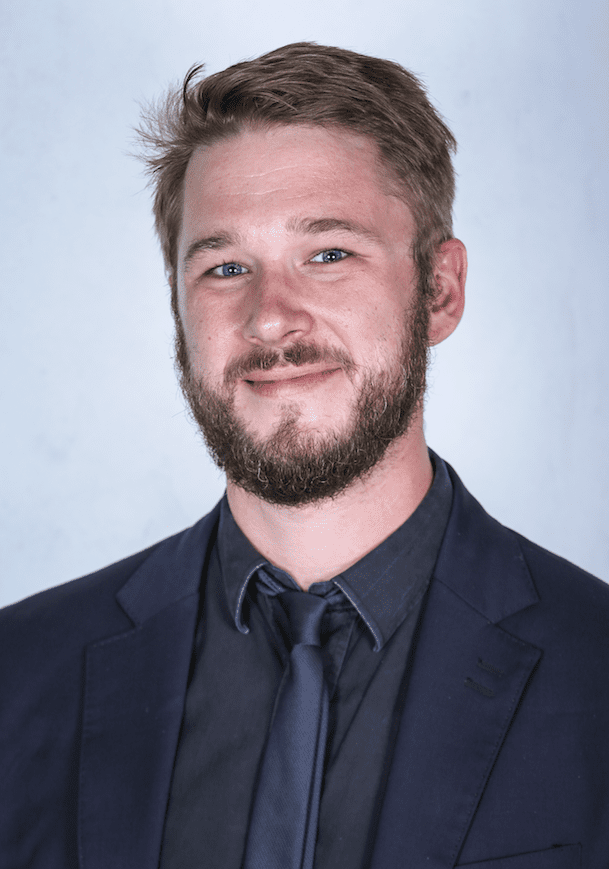 An event like this is a wonderful way to show friends and families the great work our students are achieving in Music and Art classes. A huge thank you to all the students and parents who supported the performances—we couldn't have asked for anything better to celebrate the winter holidays.
Sophie YE
Parent of Audrey GAO K1 Pearl
It's great to see our once-timid baby girl standing there so bravely before the audience. It made us all so proud when we saw her laughing, singing and dancing happily. Thanks, SSIS!
The most touching moment of the evening was when Mr CHAN Si Him, President of SSIS Parent Support Group, presented a generous gift of 50,000 RMB from the SSIS Community to Ms Karen CARRINGTON from Heart to Heart. The money was raised from PSG-organised charity events over the past academic year.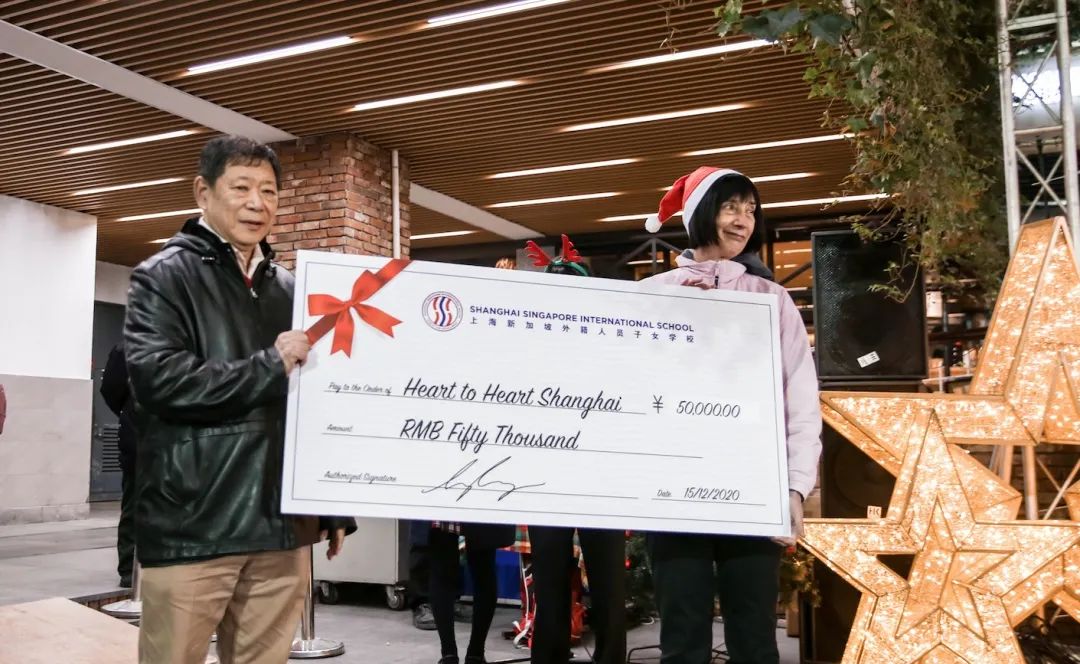 Message from Karen CARRINGTON
Heart to Heart Founder
Thank you so much for inviting me to your celebration concert last night—it was truly an event to bring the larger community together and what a joy it is to be a part of this. And thank you SO SO much for the incredible donation of RMB 50,000! I have combined that money with some other social insurance refund money for one of your previously sponsored children. As a result, SSIS will be able to fully sponsor two children for heart surgeries. Fantastic! I will let you know when they come in for surgery, and we will hopefully see you at the hospital when that happens. Thank you so much for everything you do for H2H. You are all wonderful!
We would also like to thank our PSG Exco for raising RMB 1,200 for Shining Star Orphans through selling handmade accessories recycled from SSIS uniforms and toys donated by SSIS parents to the event.
Lastly, a special thank you to MetroTown Mall for hosting us in their beautiful space!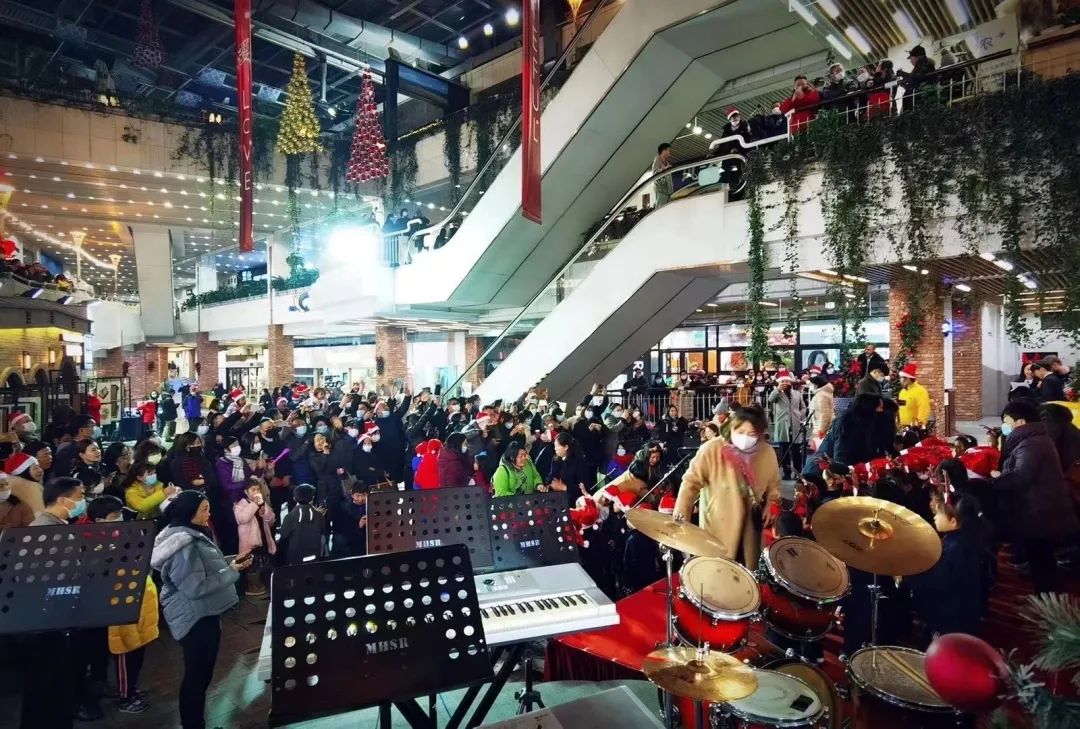 We hope that by sharing our students' love for music, we can warm the hearts and strengthen the ties of our broader SSIS community.
We are looking forward to the next time when we can all come together again!