T3W8 – 12 May 2023
Dear Senior School parents,
Another fantastic two weeks of learning at SSIS! The events showcased below are but a small snapshot of the outstanding learning that occurs every day in the Senior School.
Learning at SSIS is not only about the artwork or performances themselves which are of course impressive but also the hours of deliberate practice that often go unseen. It's not just about the final grade but the process of crafting excellence. How can we grade time, dedication, and hours of deliberate practice? At SSIS, strive to learn for the love of it, not just for a final grade.
Let's continue celebrating our students' learning!
With gratitude
Mr Steven Gaynor, Senior School Principal
Dates for your Diary
Saturday 13th May: CISSA Track & Field
Wednesday 17th May: Teachers Appreciation Lunch & My IB Journey
Tuesday 23rd May: G11 End of Year exams begin
Wednesday 24th May: G9 End of Year exams begin
Wednesday 24th May: G6 Get Ready for Senior School Parent Morning
Tuesday 30th May: G7&8 End of Year exams begin
Thursday 1st June: G12 Graduation Family & Staff Dinner
Friday 2nd June: G12 Graduation Ceremony
Monday 5th – Friday 10th June: Review and Reflection week
Tuesday 13th June: End of year Character, Leadership & Academic Awards
Student Wellbeing
Dear parents,
What an amazing 2 weeks it has been – with more competitive sports in The Rocket Science Long Course Swim Championships & ACAMIS Soccer…an unforgettable Festival of Art & the impressive Matilda premiere.
Now, we start revision as The End of Year exams are fast approaching. In the last Well-Being lesson, we went through stress management strategies and in the next lesson, we aim to cover a range of revision techniques. Subject teachers have also begun the revision process in school & are helping students organise their materials to facilitate smooth learning.
Here are some suggestions on how YOU can support your child at home.
| | |
| --- | --- |
| Ensure they have 3 healthy meals, energy boosting snacks & keep hydrated. | Create a quiet study area away from the rest of the family. |
| Check that they get enough sleep each night. | Provide a spacious desk, suitable chair, good lighting and all necessary stationery. |
| Watch that they don't cram for hours or study too late the night before an exam. | Remove any distractions from this area eg. younger siblings and turn off all devices. |
| Display the exam schedule & help your child create a study schedule. | Do some yoga/exercise as a family. |
| Encourage them to put their social life on hold for a bit. | Make sure they rest between study sessions. |
| Ask questions & be reassuring in your responses. | Have a clock in the room to time these sessions. |
At this week's assembly, we shared research informed Effective learning strategies with students. Please do use this summary as a basis for discussion and support with your child.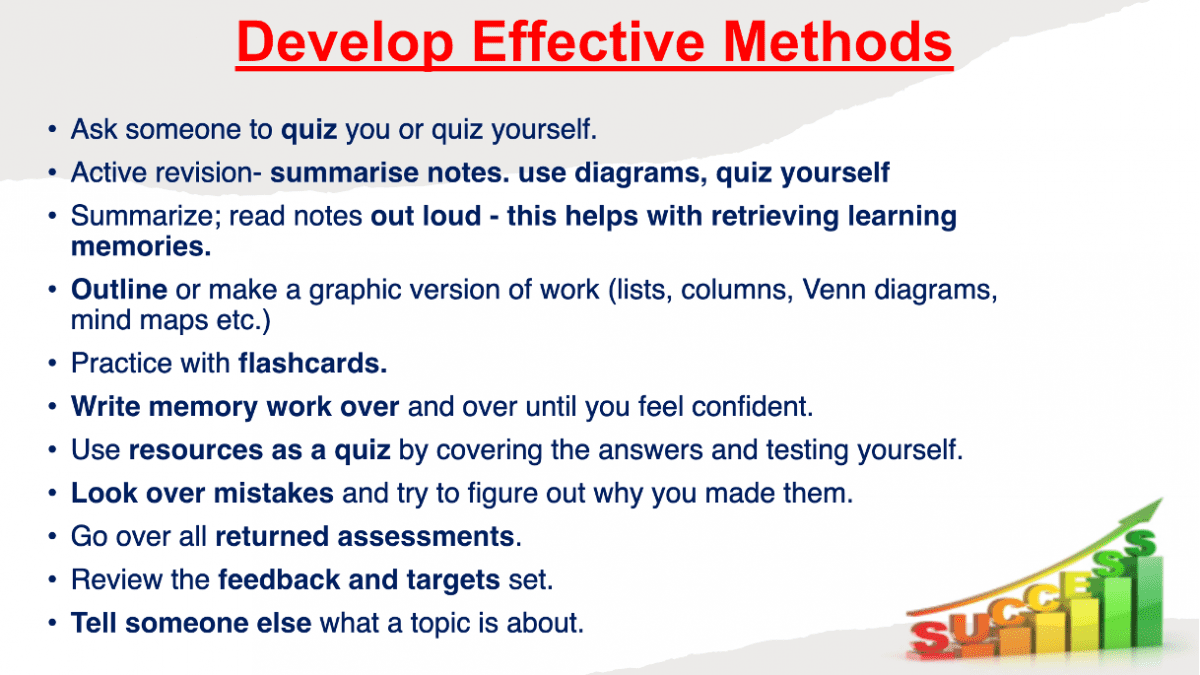 And let's not forget that this weekend is a very special day, so I take this opportunity to wish all the lovely, devoted, caring, inspirational women out there A VERY HAPPY MOTHER'S DAY 🙂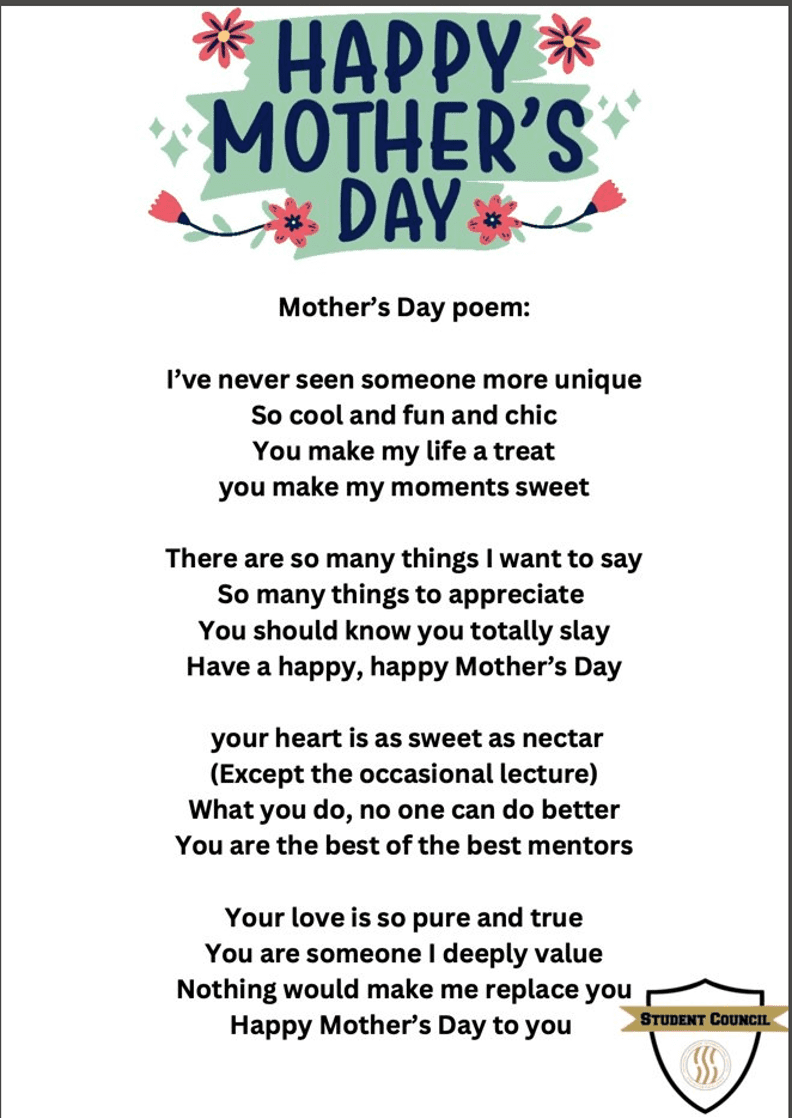 Ms Shireen Naidoo, Senior School Assistant Principal shireen_naidoo@ssis.asia
Reminders
If your child is absent, please email your child's form teacher as soon as possible with a reason. A reminder that students should arrive at school wearing full school uniform, including smart black shoes, dark socks and ties.
As the weather warms, students should no longer be wearing outer jackets and instead wear their school blazer as the first outer layer of clothing.
Please email me with any questions you may have, and we can arrange a follow-up phone call or meeting through my PA, Katharine Chen.
Contact Information
| | | |
| --- | --- | --- |
| Mr Steven Gaynor | Senior School Principal | steven_gaynor@ssis.asia |
| Ms Katharine Chen | PA to Senior School Principal | katharine_chen@ssis.asia |