T2W6 – 13 Jan 2023
Dear Senior School parents,
We were delighted to see our students return to school this week. Our staff and faculty have been diligently preparing to ensure that the second half of the AY22-23 can proceed with the full complement of learning while at the same time maintaining a healthy campus environment. While it is fantastic news that the school has reopened and we have returned to our normal schedule, I understand that many parents have ongoing concerns during this transition period. Please continue to contact me and the campus safety team. We are here to support you.
While we are only at school for a short time before Chinese New Year, it is important for students to get back into learning routines and, indeed for grade 10 and grade 12 students to increase the hours of revision as the mock exams and final IGCSE& IBDP examinations are quickly approaching. With the recent change in approach to COVID19, we are fully expecting and prepared for the external examinations to run as normal this year.
While of course, the last few months have not been ideal preparation for these exams, I have no doubt our students have the study skills and are motivated to achieve the outstanding results their dedications deserve.
G10 and G12 Mock Examinations – Monday 27th February to Friday 10th March (T2W12 & T2W13)
At this important time of the year, when our grade 10 and grade 12 students enter the last stretch of their journey, we would like to remind parents and families to encourage their children to practice effective revision techniques in preparation for the mock examination scheduled for the end of February. We advise that they review and re-organise knowledge including the use of flashcards and exam questions, regularly, break the material down into easy-to-manage chunks, and form groups to study with friends.  Here is a useful website on effective learning and revision strategies you can review with your child. What Are the Best Ways to Revise? | Innerdrive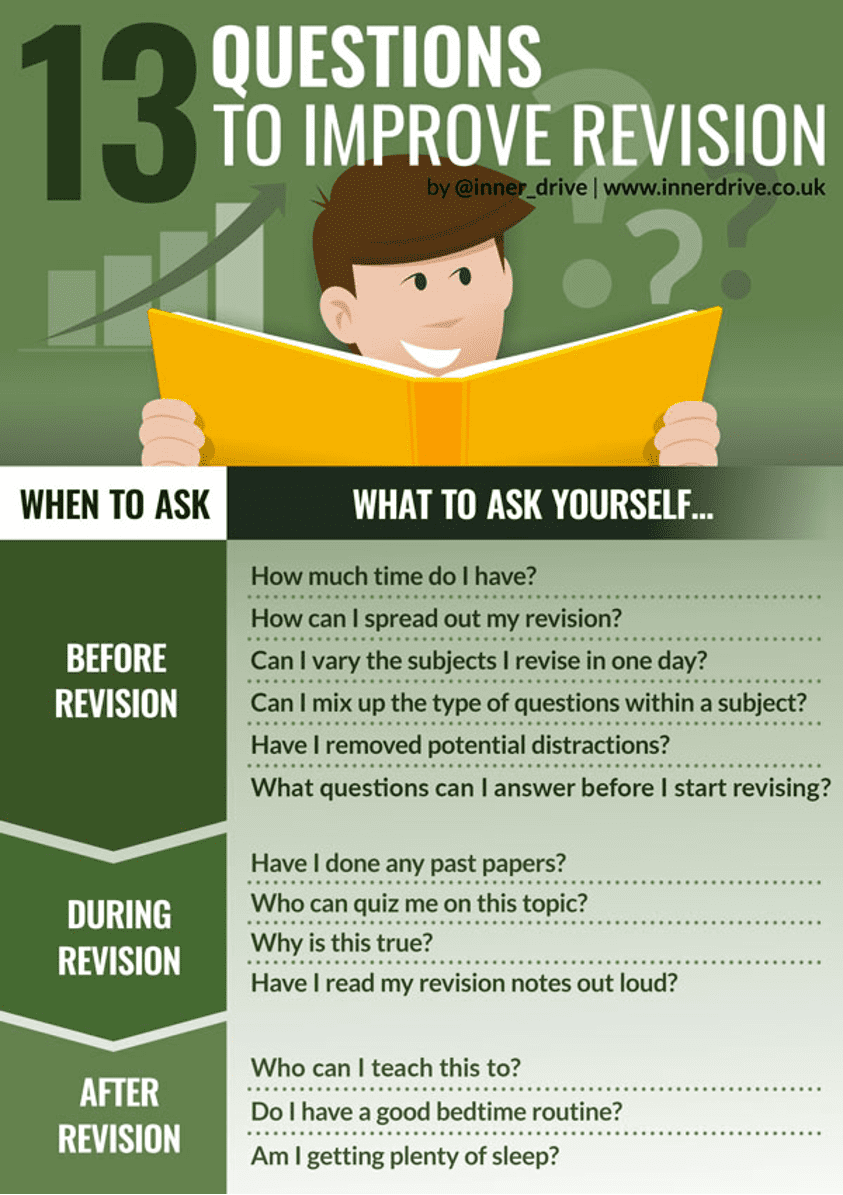 Rescheduled G7,8 9 and 11 Excursions – Monday 20th – Friday 24th March
We are reviewing our excursion plans to perhaps include trips outside Shanghai including flights to other provinces in China. Also, based on parent feedback we have decided that G10 students will not go on this rescheduled excursion week because it is too close to the IGCSE examinations. We are planning a G10 weekend excursion after the IGCSE examinations on the weekend of 9th 11th June. More detailed information will be shared after CNY.
The Social Innovators Program Spring 2023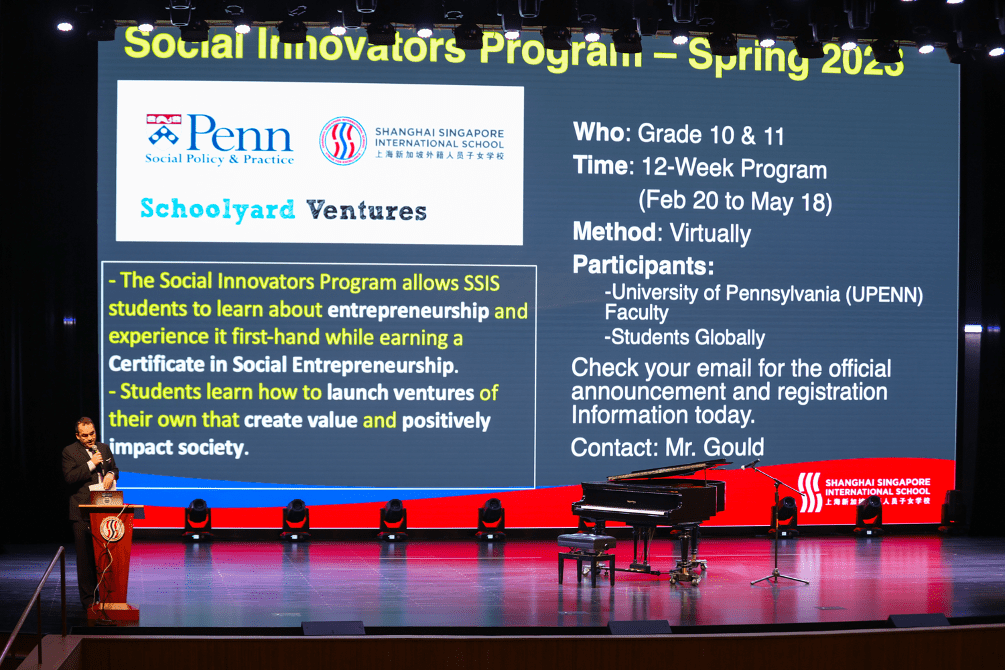 I want to share with you an exciting new opportunity open to grade 10 and 11 students. We have partnered with the University of Pennsylvania (UPENN) to offer SSIS students the opportunity to work with UPENN staff and students around the world on Social Innovation Projects. Students will have training in social entrepreneurship and learn how to launch their own initiatives that deliver a positive social impact. If your child is interested in this opportunity, they should contact Mr. Gould. I also thank Mr. Gould for his expertise in supporting all university applications as well as this initiative.
Scholarships AY23-24 Open to Applicants
I would also like to take this moment to remind everyone that next year's Scholarships are open to applicants. Full details about the application process are available on the school website.
https://www.ssis.asia/admissions/ssis-scholarships/
Parents and students are encouraged to speak to their teachers or academic coordinators if they have any questions about the application process. The application deadline is Friday 7th April.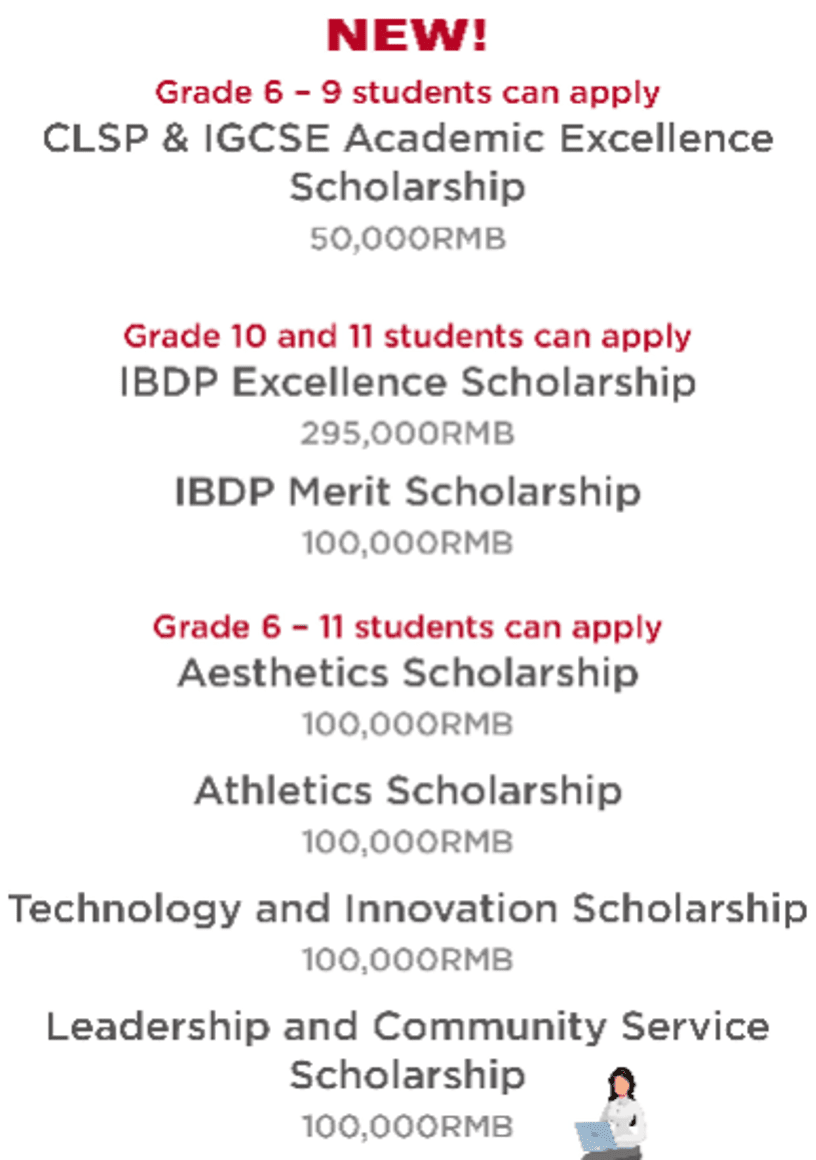 Finally, I am sharing out IBDP Excellence Scholarship recipient, Eun Seo's Scholarship Initiative. Her Maths PIErate competition encourages a love of the history of mathematics, it's applications and the Mathematicians behind the famous theories.
The competition open to all Senior School involves
1) Choosing a mathematician/mathematics concept you want to investigate
General background information about his/her life.
Theory/important findings of that mathematician.
Historical and social economic factors that led to this breakthrough.
Real-life application of theory/discovery.
Reflect on what you have learnt from the research.
2) Create a Pecha Kucha
20 slidees, 20 seconds per slide recorded video presentation.
Some examples of famous mathematical theories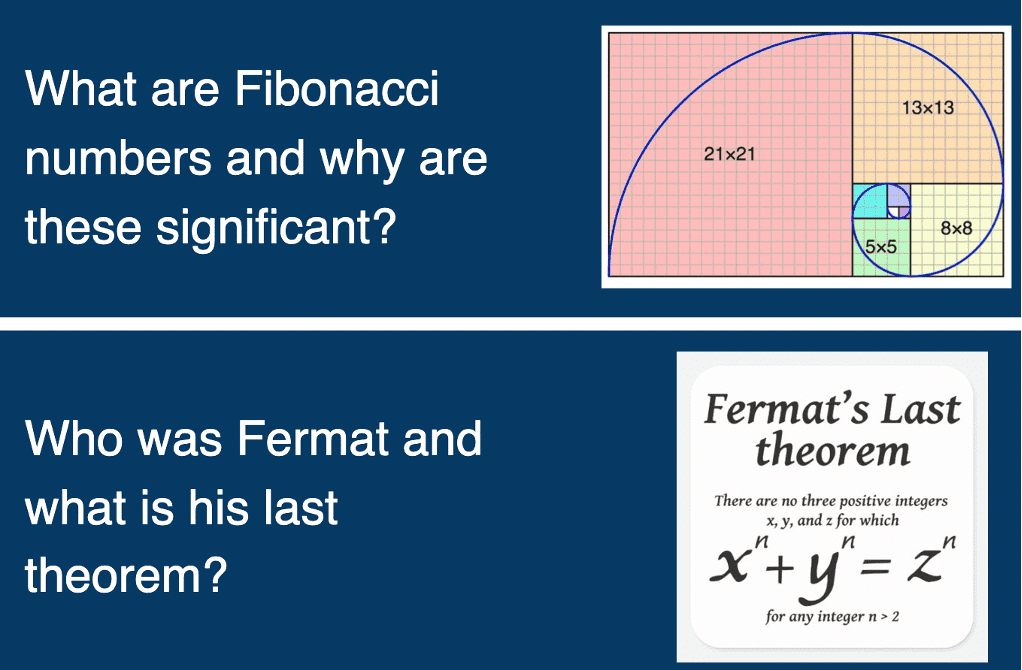 If your child is interested in entering this competition, they should Contact Eun Seo in grade 12 or their Maths teacher
I would like to conclude by wishing everyone in the school community a happy Chinese Lunar New Year! May the new Lunar New Year of the rabbit bring us all prosperity, health, and happiness.
With gratitude
Mr Steven Gaynor, Senior School Principal
Dates for your Diary
Saturday 14th January: SSIS & Study Melbourne Brunch Event
Wednesday 18th January: Whole School CNY Celebration
Thursday 19th January : First day of CNY holiday
Monday 30th January (T2W8): Return to School
Monday 6th – Friday 10th February (T2W9): Poetry Festival
Tuesday 7th February: G6 – G7 Transition Morning (students)
Wednesday 9th February: G6 – G7 Transition Morning (parents)
Friday 11th February: Korean parents Coffee Morning
Monday 27th February – Friday 10th March: G10 & G12 Mock Examinations
Wednesday 15th March: G8 Science Fair
Friday 17th – Saturday 18th March: G11 Group 4 Project
Saturday 18th March: School Day & Student Led Conferences (SLC)
Monday 20th – Friday 24th March: G7,8,9 & 11 Excursions
Student Wellbeing
Dear parents,
Happy New Year to one and all – This week is indeed a blessing to see the campus alive as our full student body returned to school. It is just 8 days before we close for the Chinese New Year break, but we are full steam ahead with normal lessons and activities.
This week's assembly welcomed our students back to school, highlighted our very many successful university acceptances, introduced our social entrepreneurship initiatives & reminded students of the ASP offerings like chess, MUN, soccer, badminton & athletics. We also had an informative presentation by Chloe Chen in Grade 10 on Gender Equality.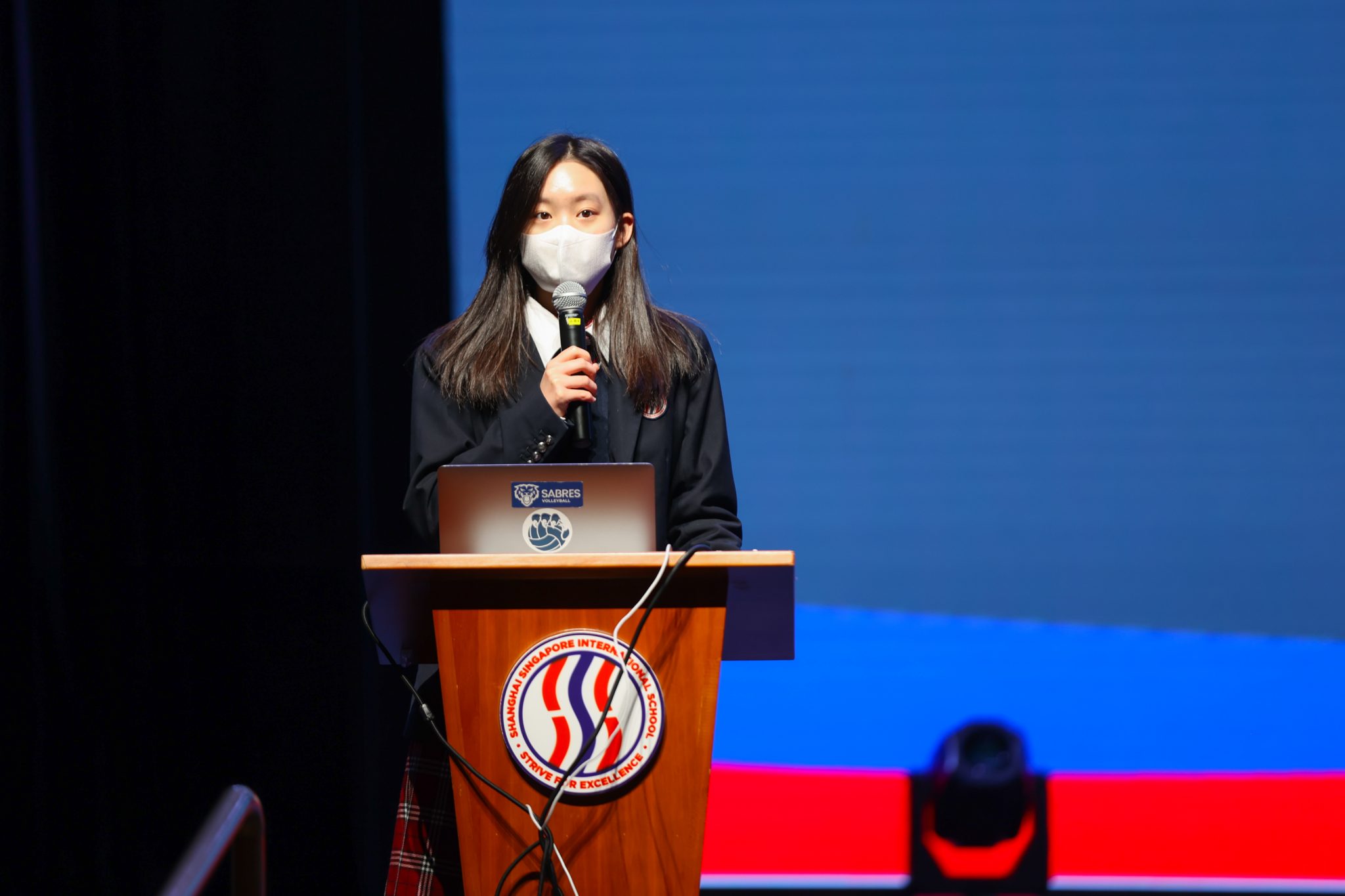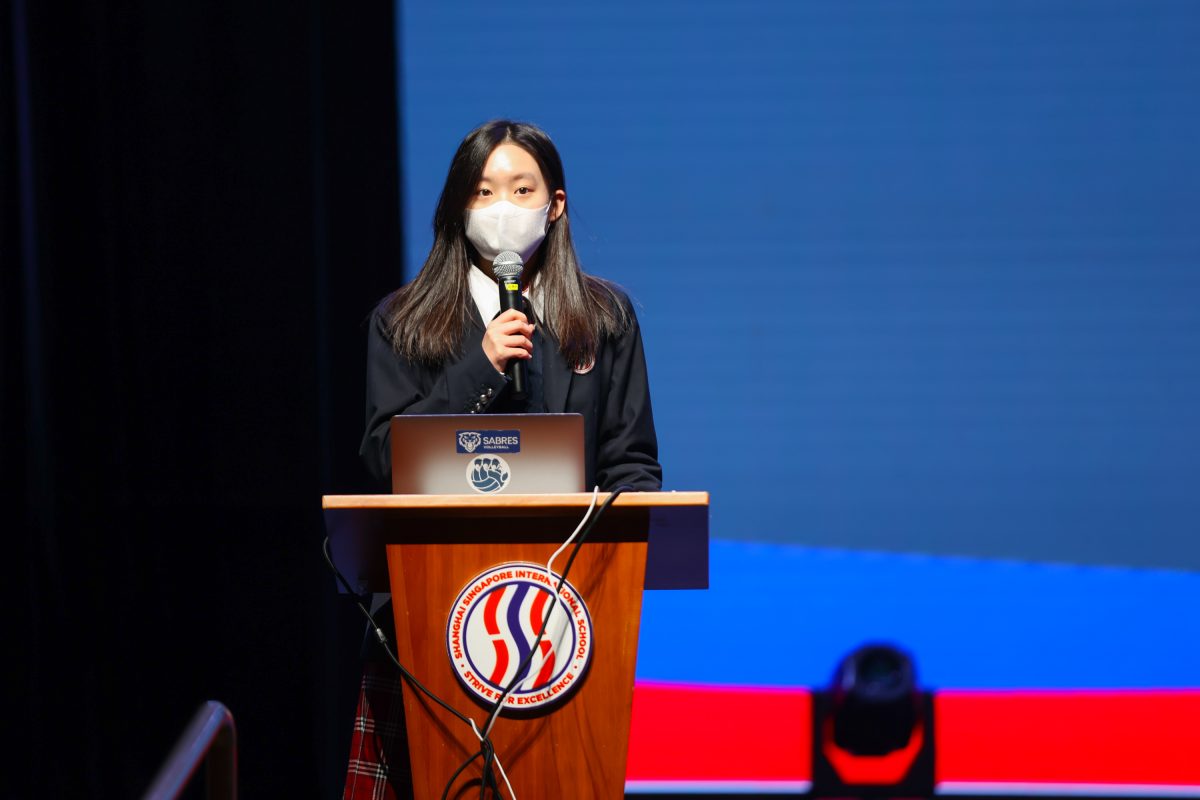 Our House Captains then ended the assembly by acknowledging some of our students who won Sabres Salutes & received merit postcards. House activities will be in full swing after CNY and right now the scores are quite competitive. We are looking forward to a full second half of the year of RAPS Interhouse activities!
I would just like to take this time now to remind parents to check all campus safety updates as well as to communicate with teachers about your child's progress.
Here are a few Back-to-school Transition Tips for parents:
Do daily check-ins with your child on their well-being, school life & academic progress.
Talk about emotions & model optimism.
Address social awkwardness & insecurity by having open conversations.
Create a family calendar with key school events/dates/activities/exams.
Plan something fun and achievable for the upcoming break.
Once again, a very happy new year 🙂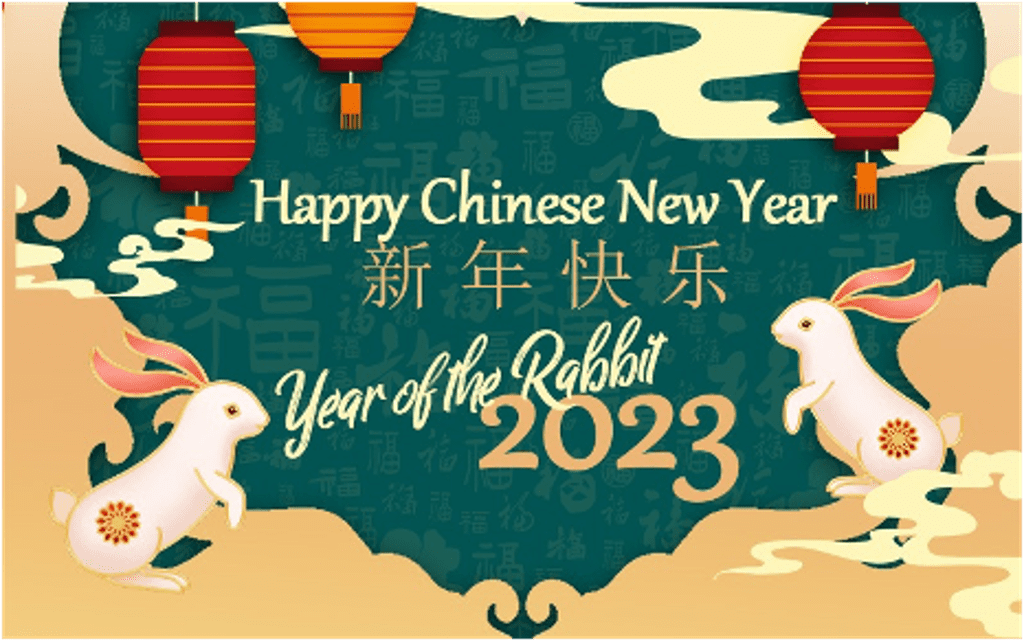 Ms Shireen Naidoo, Senior School Assistant Principal shireen_naidoo@ssis.asia
Academic Coordinators
Happy New Year! After a very challenging past few weeks, it is very pleasing to see everyone back on campus and back into regular routines. It is also a relief to confirm our Welcome to Senior School Transition Event to be held on Wednesday, 8th of February. I look forward to seeing as many parents from the Primary School as possible as it will be an invaluable opportunity to see the amazing opportunities that we offer for your child to experience and participate in.
Mr David Herring, CLSP Coordinator david_herring@ssis.asia
Happy New Year! After a very challenging December, we are very pleased to welcome all IGCSE students back on campus. This is a very important time of the academic year, especially for our Grade 10 students, who are only 6 weeks away from their Mock Exams. They will receive their preliminary statements of entry for the IGCSE finals for checking their personal details and subject entries. While revision becomes increasingly important at this time of year, whether it be for Term assessments or Mock exams, it is equally important for the students to maintain a healthy balance and ensure they are looking after their physical and mental health.
Mr Andrew Cole, IGCSE Coordinator andrew_cole@ssis.asia
It is wonderful to be back at campus and to see so many smiling faces and such commitment to learning. I am in awe of all of our learners, and how they have shown grit, determination and flexibility in dealing with the unexpected events of the last few months. As G12s draw nearer to their Mock Exams, starting on February 27th please remind them to study smarter. The tips shared above by Mr. Gaynor are a fantastic reference! This period is a great time to expand their self-knowledge and employ strategies that will become part of their university learning tool kit.
Mr Adam Kent Crossley, IBDP Coordinator adam_crossley@ssis.asia
Reminders
If your child is absent, please email your child's form teacher as soon as possible with a reason. During this transition period, we will try to accommodate distance learning (DL) requests. Students should contact their subject teachers for DL arrangements
A reminder that students should arrive at school wearing full school uniform, which includes smart black shoes, dark socks and ties. Students should also wear their school blazers as the first outer layer of clothing. Dark minimal-label outer jackets may be worn over the school blazar.
Please email me with any questions you may have, and we can arrange a follow-up phone call through my PA Katharine Chen.
Contact Information
| | | |
| --- | --- | --- |
| Mr Steven Gaynor | Senior School Principal | steven_gaynor@ssis.asia |
| Ms Katharine Chen | PA to Senior School Principal | katharine_chen@ssis.asia |