Continuing our series on why our students love coming to school, we focus on school lunches. Lunch is one of the highlights of the school day. Many students look forward to their favourite dishes served in the school cafeteria. The menu which changes every week is planned and prepared in-house specially by our chefs.
Our Executive Chef, also widely known as Chef Jin (金师傅), joined SSIS since 2001. In between, he had four years of experience working in a resort, leading the Food & Beverage department which comprises of a Buffet Restaurant, Chinese Restaurant and a Western Restaurant.
As we all know, a healthy, well-balanced diet not only promotes strong development of the body, it also enhances the learning of our students. Thus, our chefs in their meal planning will seek to use a wide range of protein, grains, and seasonal fruit and vegetables.
We are also blessed because a large part of our ingredients are served by our sister company, Mahota Farm on Chongming Island. Mahota Farm produces pesticide-free, chemical fertilizer-free organic vegetables and antibiotic-free meats. Our students truly enjoy a farm to table dining experience!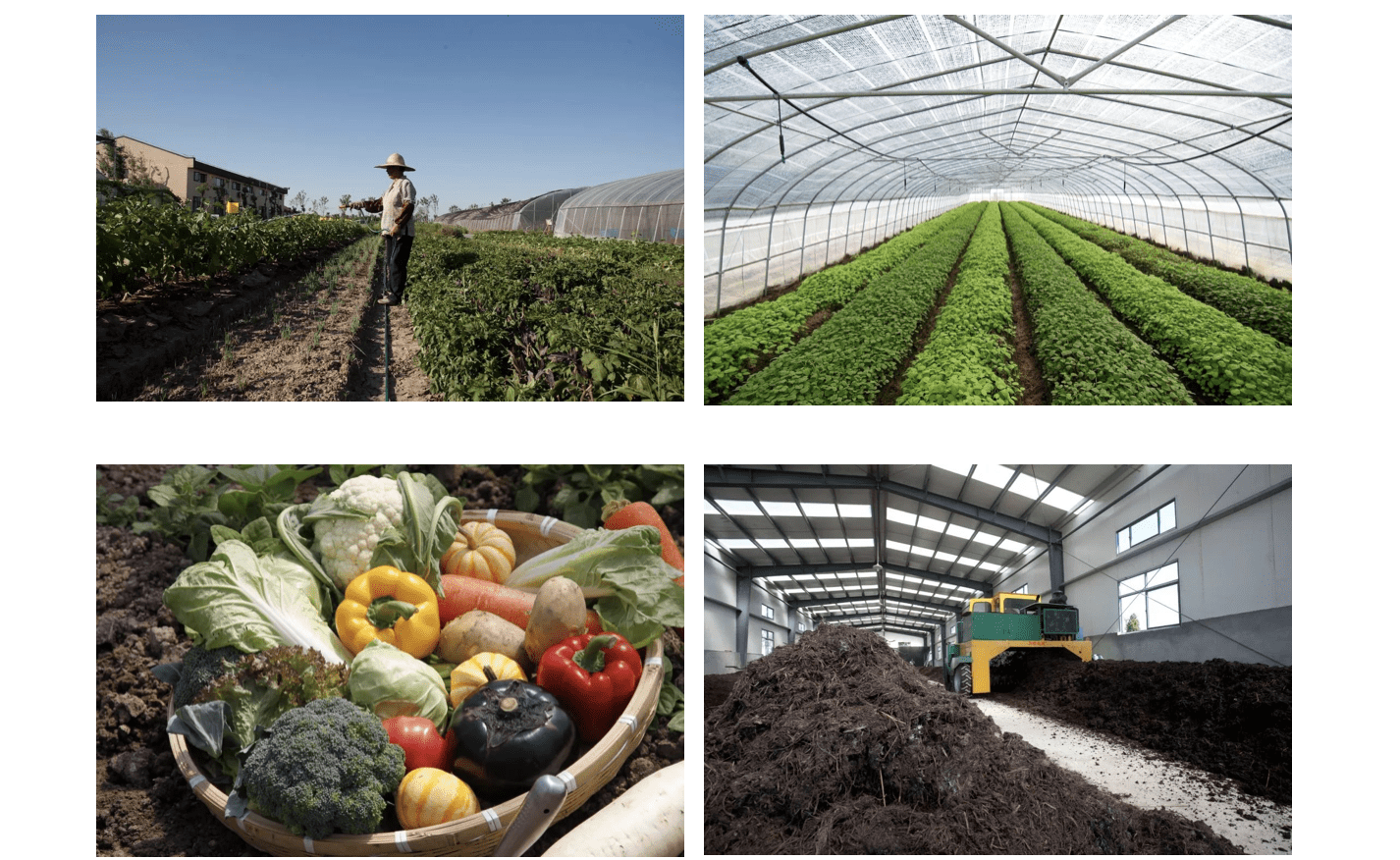 Additionally, most, if not all of main ingredients come delivered in its most natural source. Our in-school kitchen staff painstakingly prepare the dishes from scratch, just like many of us do from home. Even the breads, buns and cakes are baked right in our school kitchen, with no nasty preservatives and food enhancers and served right from our ovens.
Even with the best and freshest ingredients, we cannot neglect the food preparation process and the state of our kitchens. There are specific areas for cold and warm food preparations. We have fresh produce and dry food stored in separate areas to prevent contamination. We also sanitize all cutlery and food trays daily after each serving session.
The kitchens in both campuses meet and have passed all strict regulatory inspections. Inspections are carried out regularly internally by our staff as well as by the relevant authorities to ensure that the high expectations with regards to the health and safety of our students are never compromised.
We ask some of our students regarding their favourite meals in school and reasons why they love school lunch: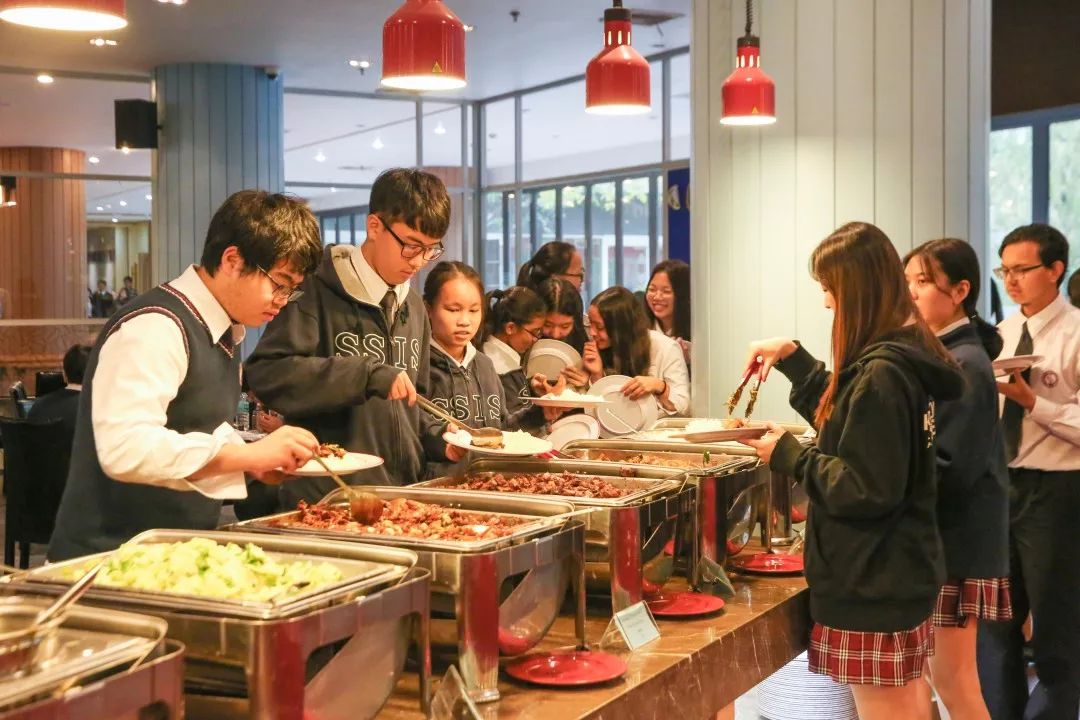 "School lunch is always fresh and the food is never cold. Sometimes they serve special dishes like Laksa. The Laksa in school is delicious."
"We like the variety of food provided in our school lunch. There are many kinds of fruits too and the fruit salad is very fresh. We look forward to our lunch every day."
Parents alike are fans of our school lunches. They love to stay back after Parent Support Group meetings for lunch together – especially on 'Special Wednesdays' where we serve Southeast Asian delicacies. Many parents also like to try out our meals during open school events such as PTC, SLC and sporting events.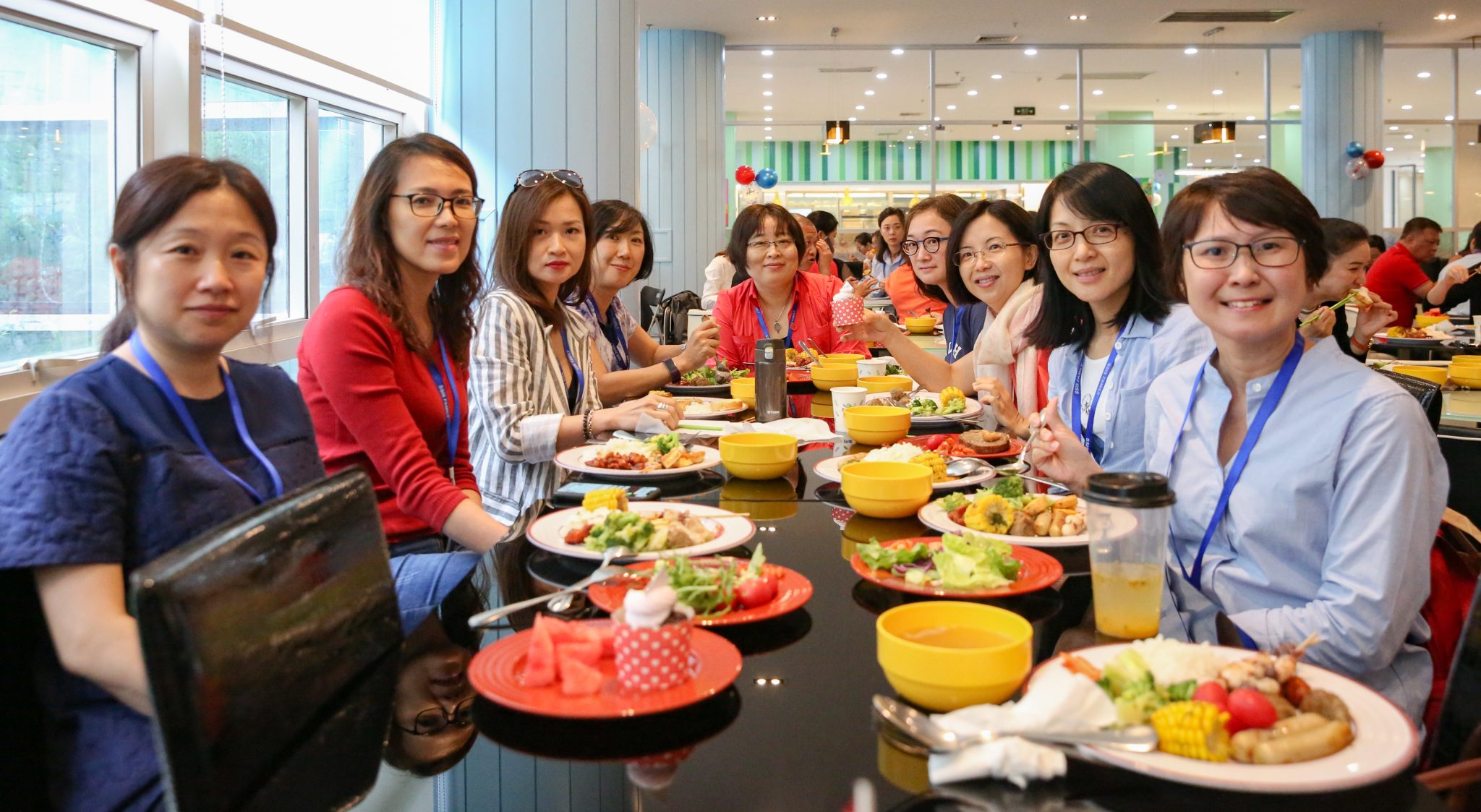 "I have visited the Mahota Farm myself; it is a very systematic organic farm. I was reassured about the quality of vegetables and meat that my kids consume at school everyday."
"SSIS has the tastiest, healthiest and best food I've eaten at any school or college canteen. I've never had a meal at SSIS that I've not enjoyed. I have complete confidence that my children are eating healthy, fresh and hygienically-prepared food at SSIS."
As with our curriculum and activities where our faculty strives for excellence, our kitchen staff also strives to provide wholesome, healthy and safe meals to our students, staff and community.