T1W2 – 8 Sept 2023
Dear SSIS families,
We are pleased to introduce this year's Student Services Team (SST)!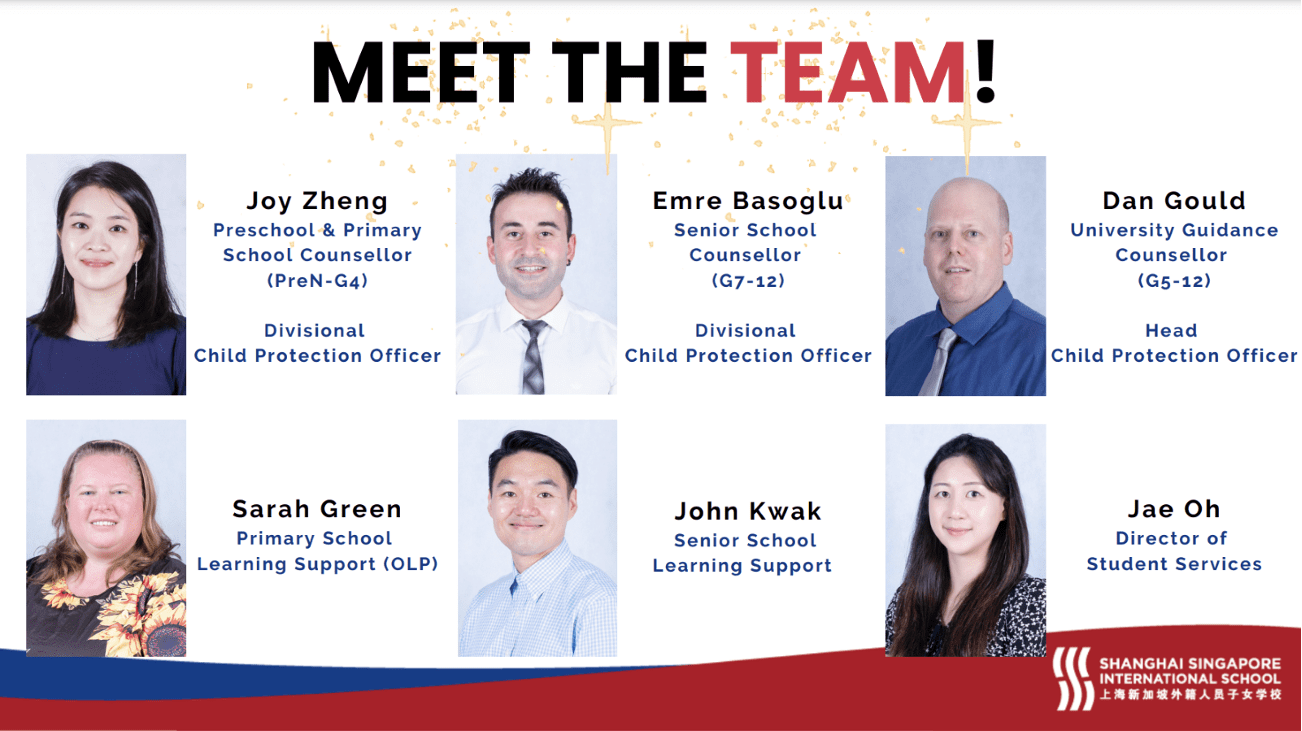 SST is committed to providing quality educational support and learning opportunities for all our students. Through collaboration and teamwork with all divisional faculty, the SST offers a proactive and holistic support system for our students in academics, social-emotional development, college & career planning, and mental health. Our services include differentiated instructions, accommodations, intervention, and individualised sessions and plans.
The Student Services Team is dedicated to helping our students reach their learning potential, foster positive social and emotional well-being, and build a foundation for lifelong success. We strive to ensure that all students experience success in their academic and social environments. Our team is comprised of professional and dedicated staff with expertise in different areas of student support, including mental health, learning needs, and behaviour.
We look forward to working with our school community to ensure our students reach their full potential. If you have any questions or would like more information about Student Services, please do not hesitate to contact us.
Sincerely,
Student Services Team 
Shanghai Singapore International School