Education is a joint responsibility as well as a shared adventure. The entire community needs to understand, and buy into, the school's values so that we can all be respectful and supportive of each other. Doing so will help students grow, learn and reap all the benefits of education.
At SSIS, we focus on building an environment of care and trust for all stakeholders—students, parents, teachers and staff—and we actively cultivate respectful and trusting relationships among them.
The Little Things Matter
Difficult times always create opportunities to experience more love in your life.
During this period of uncertainty, we saw many acts of love and care within the SSIS community. These kind gestures touched us and reaffirmed our faith in the great community we live in, and it's exemplified by one individual in Merlion Residence (Teacher's Residence).
During the 14-day quarantine for our teachers, Asfa, from our IT support staff, made and delivered lots of curry puffs (a delicious traditional Singaporean Malay pastry), to the isolated teachers and their families.
It really isn't anything much, I just thought of cheering everyone up. It's a small community we are in, and to me, we're really a big extended family. We have to take care of one another.
Hers was just one of many kind and thoughtful acts we witnessed. We also know of other residents (who have completed their quarantine) bringing back cakes and pies for teachers who are still confined.

MR's group chat is all about the love: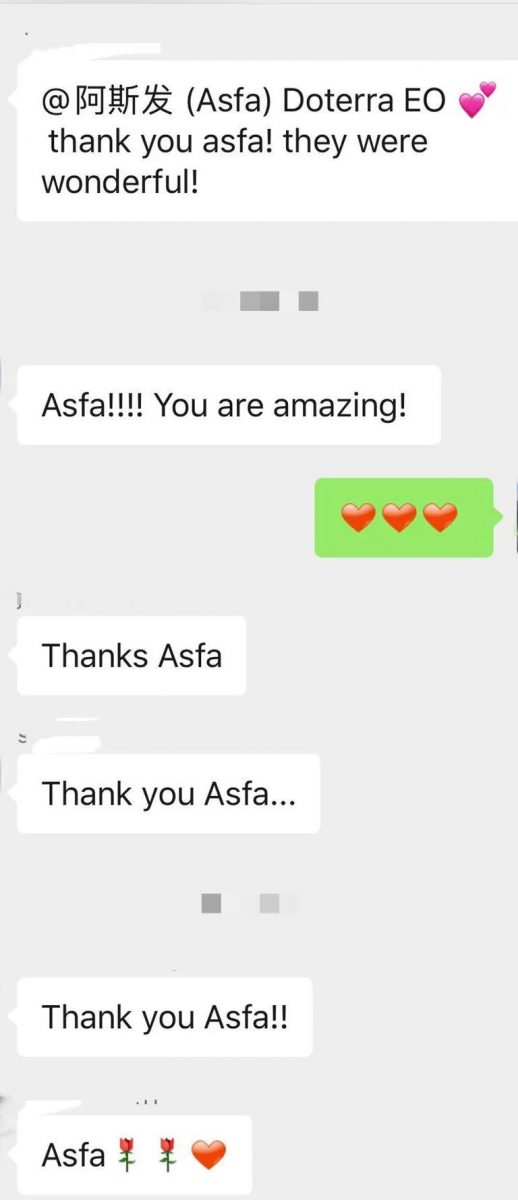 The Community We Appreciate
At SSIS, we recruit and welcome faculty and staff who are both highly-qualified in their work and who also exemplify the spirit and culture of a caring SSIS community. This symbiosis extends to our loving parents and the wider community as well.

Through the reach of our relationships and the strength of our connections, we draw comfort from each other. We celebrate our successes together and stay united as one SSIS community in times of need.
In particular, we would like to express our gratitude to:
MSJ Shirley, who gave 500 masks to the school

Wellem Family Medical Center*, who gave 500 masks and sponsored eye-screen packages

Sun Island Resorts (our sister company), who gave 3,000 masks

Sodexo (our external partner company), who promptly provided cleaning and sanitising equipment
*Many thanks to our Parent Support Group Executive Committee for connecting the school with Wellem Family Medical Center.
Parent Support Group
Bring It On
Our school recognises the importance of a robust school-parent partnership in enhancing the development and learning of our children. We would like to give credit to all our parent volunteers, especially the Parent Support Group (PSG) Executive Committee.
We had a clear vision when setting up the PSG in 2010 with our pioneer PSG president Mrs Lina NOTHHAFT. It was never meant to be a representative body of the parent community. Instead the PSG's overarching mission is to "enrich the lives of our children and SSIS community through involvement and support of educational, social and charitable events or activities outside of the school's normal daily curriculum."
Parents, with their talent, expertise, energy and experience, have an unlimited capacity for promoting the social, emotional and intellectual growth of our student community, and we're grateful that they volunteer and participate in many events to help enhance the education of their children. The PSG Executive Committee also initiates and organises many events (International Friendship Day, Teachers Appreciation Lunch, etc.) throughout the academic year.
We acknowledge the importance and benefits of having shared values—a relationship that is enhanced when we have an honest and open communication channel. We welcome direct feedback from parents to the school management whenever they have any concerns for their child's education.
SSIS is proud to have a unique and intimate family environment where students, teachers and parents feel safe, welcomed and loved. Here, we form friendships that last a lifetime. We hope to welcome more like-minded families to join us, so we can nurture your child together with you!
Together, We Are Stronger!