Dr. Sonia BARGHANI, our preschool principal, was interviewed by Kinglead about how SSIS prepares our preschoolers to be confident, capable, and curious lifelong learners.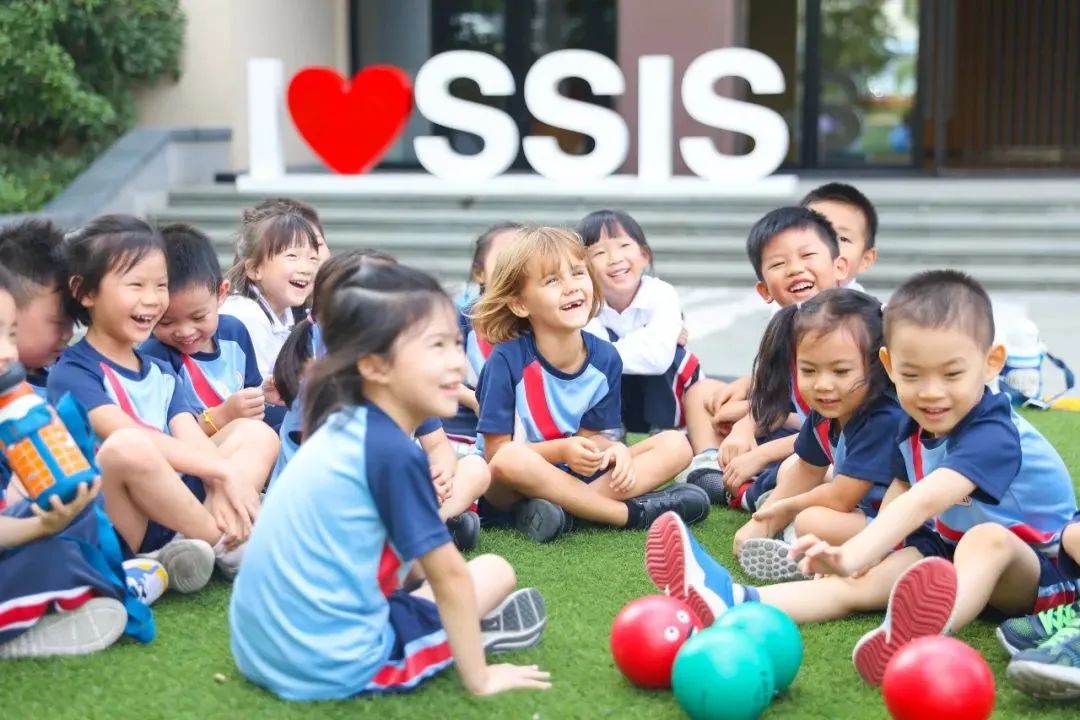 Q: What are the mission and vision of the preschool?
A: Shanghai Singapore International School was established in 1996; since then, we have had our Preschool (Early Years) division, alongside our Primary and Senior divisions. The overarching vision for the school is to nurture lifelong learners with strength of character and love of humanity. SSIS students live by these values every day when they practise empathy and compassion towards themselves and their environments, express courage to try new things and show respect for other cultures.
The Preschool division embodies the SSIS vision and mission by recognising early childhood needs and acknowledging learning as a process that should embrace the children's innate curiosity and support their creativity as they construct their understanding.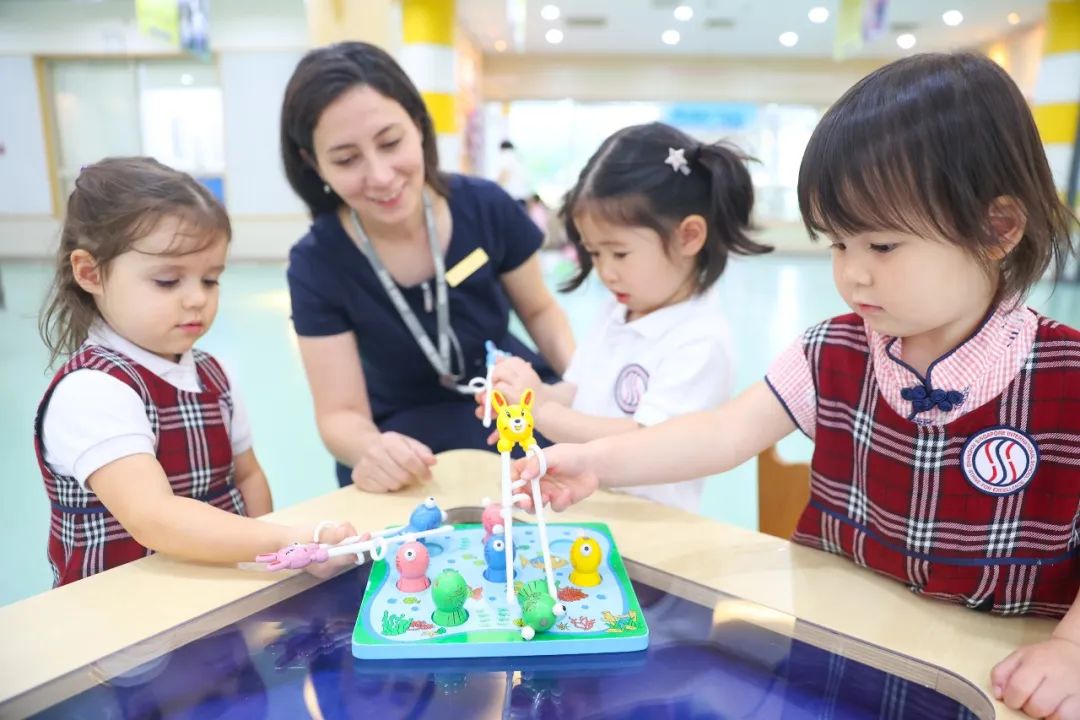 Q: What are the development goals and direction of the preschool?
A: At SSIS, we live true to our motto 'Strive for Excellence' and we humbly believe that we are all lifelong learners. This year, we have launched our Natured-based programme as an integral part to the curriculum. Making sure our students grow their understanding of and connection to nature is vital for us as we recognise its ample developmental benefits. Providing young learners with opportunities to explore and authentically problem-solve is crucial for their brain development.
Alongside these newer initiatives, a continuous focus is placed on early literacy and numeracy development. Our early literacy programme follows the Get Reading Right programme as well as tailored early writing and emergent reading components. The numeracy curriculum is a cornerstone of our Preschool programme and is based on the Singapore Early Childhood Math and the Cambridge Maths curriculum. Our unique, custom-made Chinese Language and Culture subject area centres around the 24 Solar Terms and emphasises language development as well as cultural appreciation.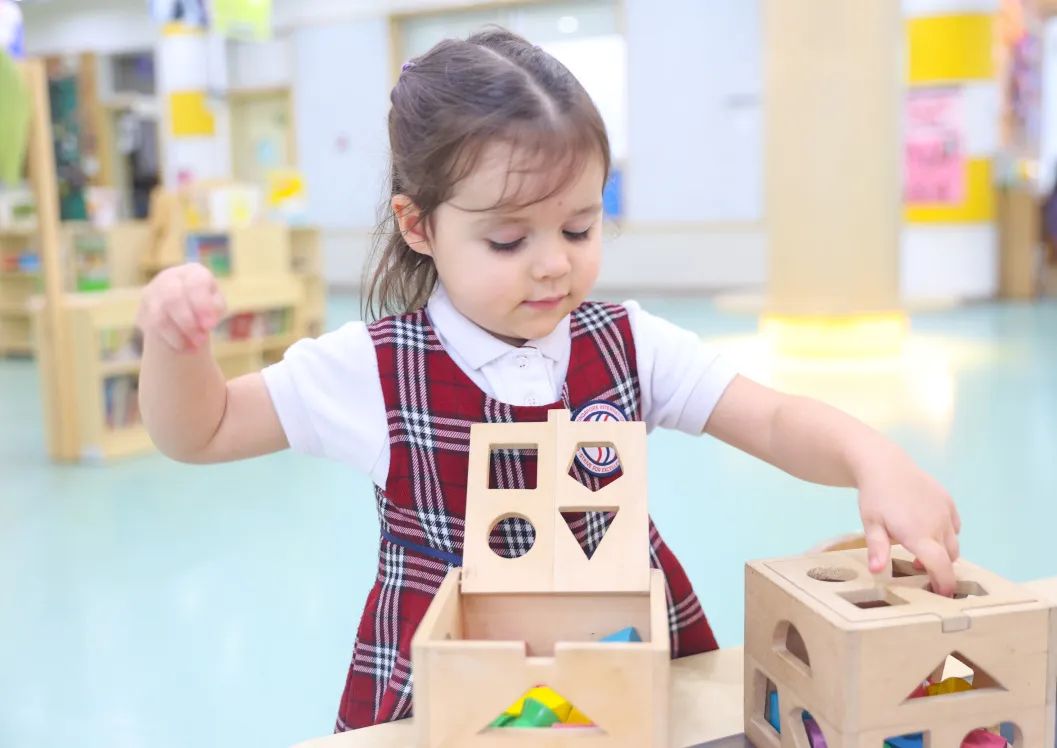 Q: What words would you use to describe your core culture? Why?
A: Family. Family is the most precious community one can be part of. We learn a variety of skills from our families and they shape the people we become. The family unit embodies love and unity. The SSIS Preschool is very much a family – a family of educators, parents, and students who work together to achieve, grow and flourish.
Being part of the early years of one's childhood is a privilege and a big responsibility. The Preschool is built on the foundation of trust, collaboration, progress, and family. A strong work culture of commitment and unity transcends from the moment you step inside. The ongoing home-school communication is evidence of this warm family-oriented culture. Together, we are stronger.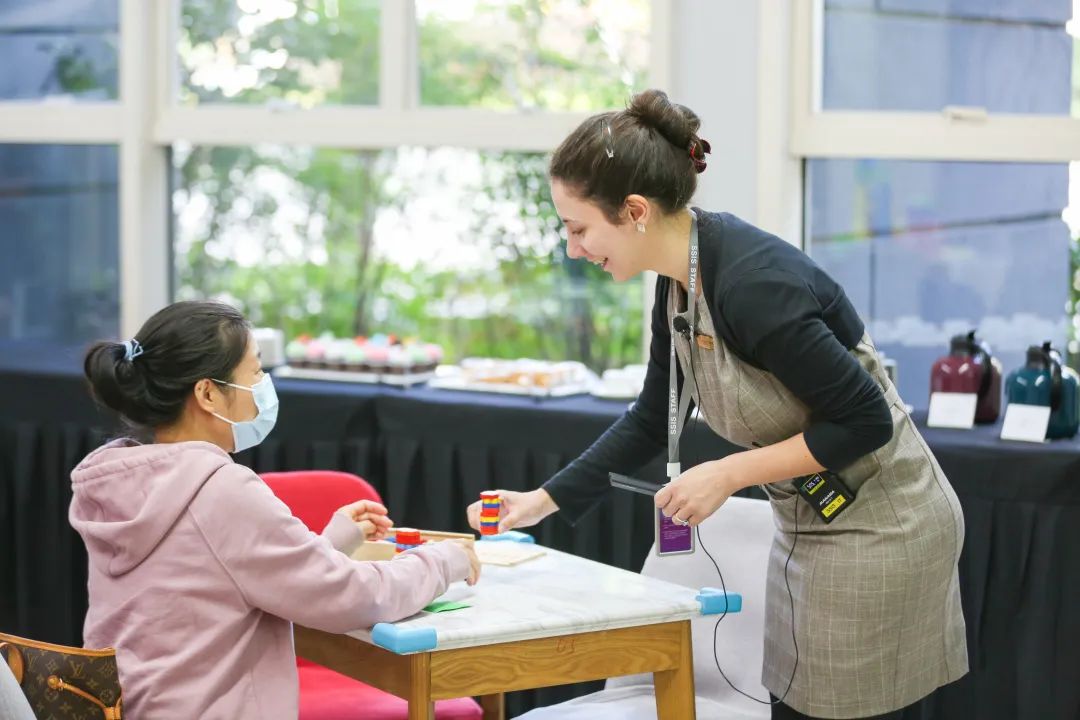 Q: How do you lead staff and students to practise the core culture? What measures are implemented?
A: Leading the Preschool's development is a rewarding task for me because I get to create progress and effective change by working closely with knowledgeable leaders and seasoned educators within bespoke facilities.  I am a strong believer that open communication and collaboration can make the impossible, possible. 
A key part of my role is reviewing our practices, identifying strengths and envisioning the next steps. Whether it is the Singapore numeracy curriculum, our early literacy programme or our play-based learning facilities, I am quite a critical leader: How can we improve? How can we innovate?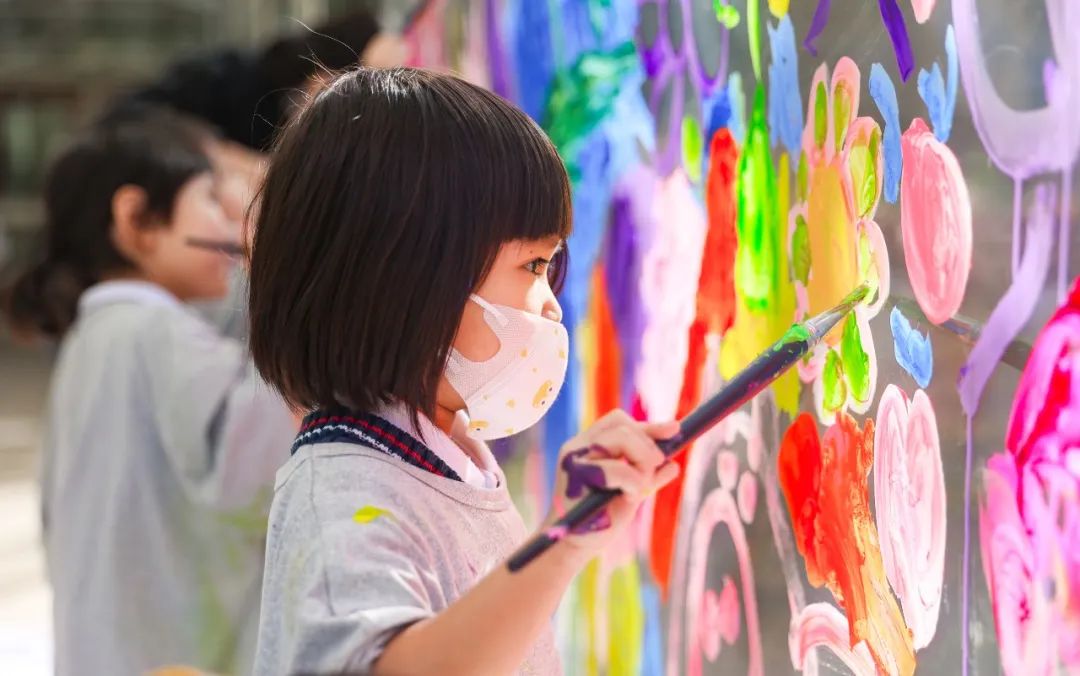 To ensure the student-centered, inquiry-based, and holistic curriculum, my leadership role consists of reviewing our current teaching and learning practicesand supporting the team in creating the most engaging and authentic learning opportunities possible. To strengthen the culture of collaboration and development, we require on-going teacher development with reputable institutions around the world such as the Natural Start Alliance or Singapore Educational Institute. The entire team recognizes the key elements of
student-centeredness
developmentally appropriate best practice
high standard of learning
Therefore, success is sure to follow.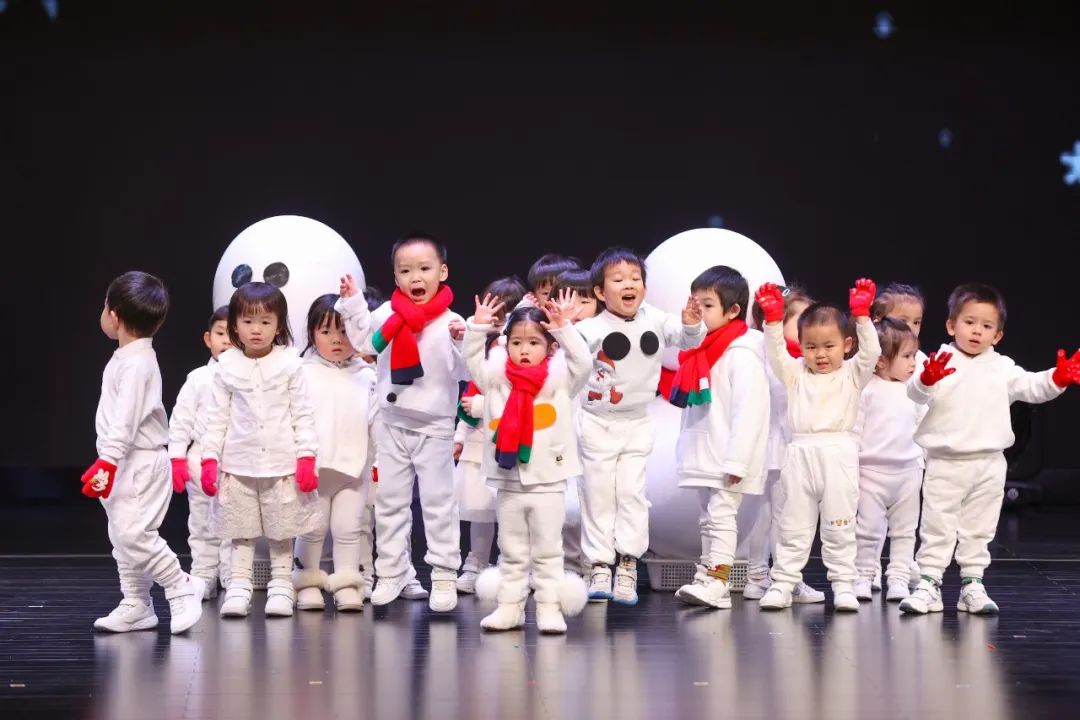 Q: What kind of abilities and inner qualities do children need to develop in their early childhood?
A: The Preschool curriculum is truly holistic. It is the child's hands-on construction of knowledge in various subject areas through various types of exploration and play tasks. Cultivating one aspect, for example, numeracy, but disregarding others such as Discovery of the World, would be a disservice.
We emphasize the integration of and exposure to all seven of our subject areas which have been adapted from the Singapore Ministry of Education Nurturing Early Years framework. Each subject area is carefully scaffolded across the four-year programme allowing for in-depth conceptual understanding as a progressive pace.
For instance, visual arts is part of the subject area Aesthetics and Creative Expression. In Pre-Nursery, students explore shapes, lines and colours in their creations. In Nursery, they learn more about using shapes to represent items and mix colours. In Kindergarten One, more art forms and materials are explored to represent emotions. In Kindergarten Two, abstract art and the incorporation of shapes, materials and colours are applied. This is a very broad example but it signifies the building blocks, or transition steps, in one subject area to reach the expected understanding.
A detailed scaffolding occurs in every subject area, horizontally, meaning across the terms in one year, and vertically, meaning across the four years. It is an intrinsic curriculum that requires expert knowledge; however, as an educational professional, I recognise this timely, proper alignment is essential to students' development. At the end of the day, this is what helps young learners cultivate their skills and construct their knowledge in the seven learning areas.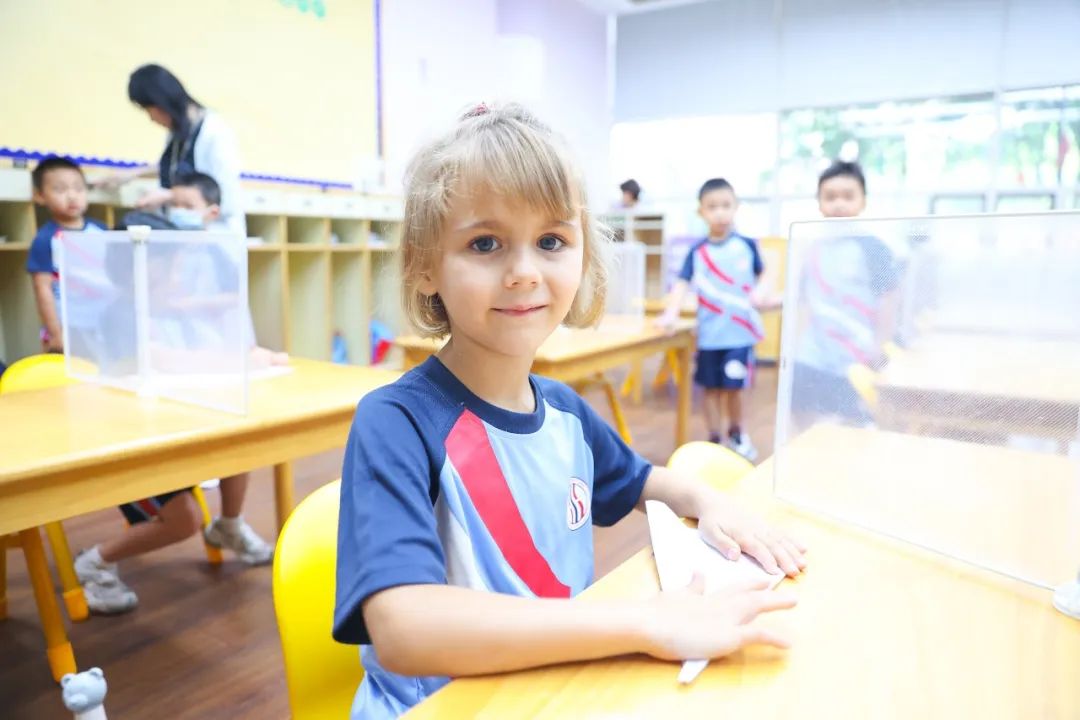 Q: Please introduce the advantages and features of the teaching team and teaching mode?  
Our school was established in 1996 and our rich history has helped us perfect our teaching and learning model. The model brings dual language immersion, an array of subject areas with a focus on student development through authentic interactions. 
Three key advantages of our programme are:  
Seamless integration of seven key learning areas.
This integration is vital because we know young children assimilate new knowledge into their known content thus, associations are critical.

Dual language immersion.
Language development is a crucial element of early childhood. At SSIS, we provide two expert educators in each classroom to support authentic use of two languages, English and Chinese. In our unique model, the two educators work in perfect combination to present experiences and concepts in both languages. Our students, regardless of their home language, acquire the building blocks of both languages and learn to effortlessly trans-language. 
Play and Nature.
Play is recognized as a key component of early childhood. During play, children problem-solve, communicate, and interact. Our purposeful facilities allow for various types of play such as gross movement, pretend play and sensory exploration thus, profoundly enriching the learning experience for this age group. 
Q: What measure does SSIS implement in term of building the relationship between school and family?
A: Relationships are everything for us. It is the relationships we establish with our families that create the climate of family, which I mentioned earlier. I, personally, get to know each and every one of our Preschool families at school events such as Orientation Day or Super Family Day. Similarly, my teachers build close ties with our partners in action. We recognise that young learners flourish through communication and productive goal-setting between home and school. The adage 'It takes a village to raise a child' is true; perhaps at SSIS, worded as ' It takes a strong team to raise a child'. 
I believe keeping families updated is vital in the Early Years. Our families receive daily updates with photographs that highlight the activities of the day. Younger year levels also receive daily individual updates on personal needs such as 'how did my child nap'. Any parent can affirm the importance of such notices as it connects to health and self-regulation. Families also receive weekly updates from specialist teachers. 
Community events are another important part of our Preschool calendar. Whether it is school-wide gatherings such as a Family Badminton Day, divisional events such as our Winter Concert or unique to a class, such as Featured Assemblies, bringing our families on campus and connecting with them is very meaningful for my team and I!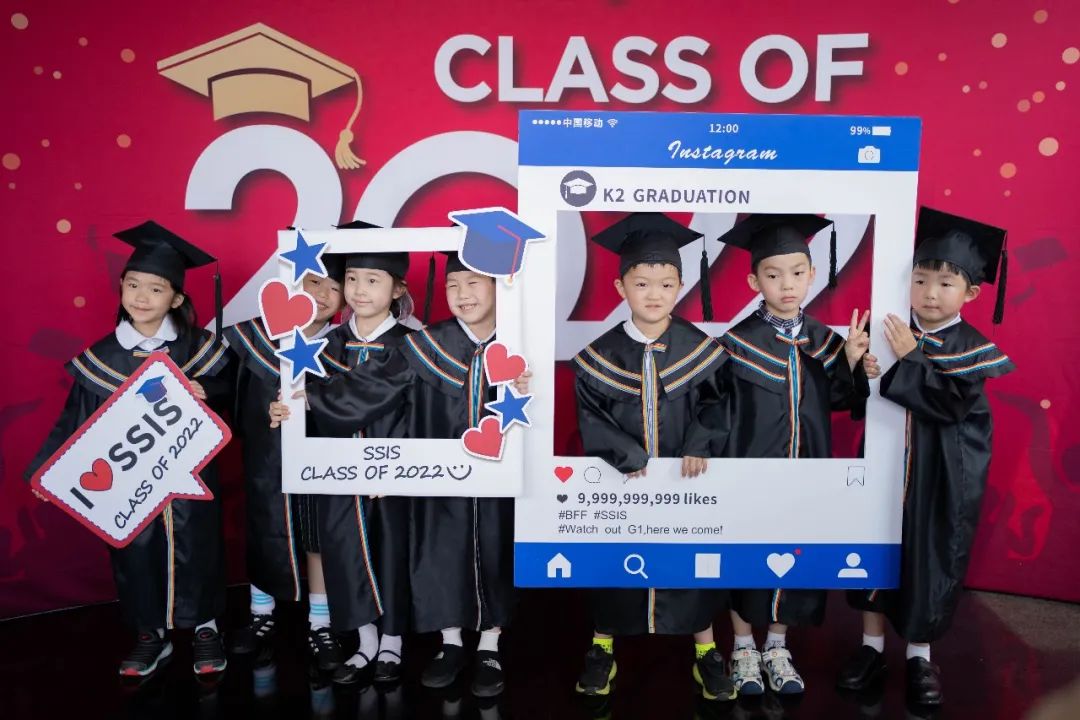 Q: What could be the biggest change or growth SSIS bring to children when they graduate?  
A: When our students graduate, they are both happy and prepared. These two simple words embody great meaning. Ample research has proven that the experiences and learnings of early children correlate with academic and social achievements in later stages of life. When SSIS preschoolers graduate, they are confident, capable, and curious.
Confident in themselves and the good they can do for the world and others. Capable in literacy, numeracy, arts, physical movement, music and so much more- they have experienced so much thus, helping them recognize interests and skills. Finally, and in my personal view, the most important, our graduates leave us curious. Curious to find answers, to push the boundaries and to learn more. 
Our young learners leave SSIS Preschool with two precious gifts; the gifts of literacy– learning to read – and life-long learning– wanting to learn. I cannot think of a more precious gift. 
Get to know more about SSIS Preschool.