T3W4 – 14 April 2023
Dear Parents,
Grade 5 and Grade 6 Leadership Camp Additional Information and Reminders
Students in Grades 5 and 6 are excited about their overnight camps next week. Here is some important information and reminders to help them get ready.
Please call the following staff in case of family emergencies:
School Contact – Ms. Dandan Ou at 6221 2883
Camp Contact
– Grade 6: Mr. Tony Rampton at 15002196743
– Grade 5: Ms. Avegail Vergel at 15921344894
Reminders:
Students should wear their PE uniform on the first day of camp.
Pack one carry-on-size luggage and one light backpack.
Bring one reading book for downtime.
Only bring snacks for personal use. Do not bring snacks to share.
Pack layered clothing, rain gear, a sun hat/cap, sunblock, insect repellent and deodorant.
Pack and clearly label personal medication (if needed).
Bring one water bottle (water can be refilled at the campsite).
Students are allowed to bring smartwatches and mobile phones in silent mode. Please send them in a labelled Ziplock bag. The camp office will keep them; students may use them to call their parents in the evening.
Please ask your child to pack for themselves so they know where things are and help them cross-check the packing list.
Updates on camping activities and photos will be posted regularly on the class WeCom and ManageBac.
End of Year Exam Schedule and Table of Specifications (G4 – 6)
The End of Year exams are fast approaching for grades 4 – 6. The exams will take place between the 17th – 25th May. The exam schedule and table of specifications have been posted on ManageBac for students and parents to view. The End of Year exams (30%) will be included in the term 3 report.
Inaugural Primary eSports House Competition
SSIS held its first-ever Primary eSports House Competition. House Captains were involved in advertising the event and recruiting participants from Grades 2 through 6. The event had two competitions. The first was a Space Shooter game programmed and designed by Mr. Ian Malloy (IGCSE & IB teacher at SSIS). Participants aimed to score the highest number of points in one game, with the highest score from each grade earning 2 points. The second, a racing game using the open source "Super Tux Kart Racing" game. Games were run on a local server with a girl's and a boy's race for each grade level. The winner scored 5 points, the second scored 3, the third scored 2 and the fourth scored 1 point.
There was some high-level competition in some grade levels, with Sapphire house walking out as the outright winners of this first event. An outline of the final points allocation can be found below: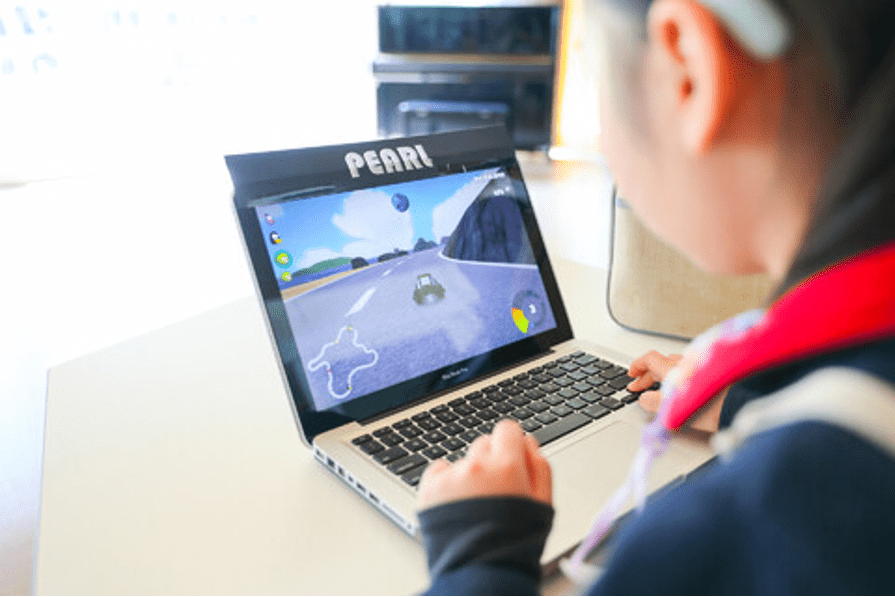 STEAM Innovation Week Recycling Drive
We are so delighted to share the success of STEAM Innovation Week last 20-24 March! Our Story Challenges encouraged our students to use their creativity and resourcefulness. Our Wearable Art project pushed our students to think outside the box and unleashed their imaginations.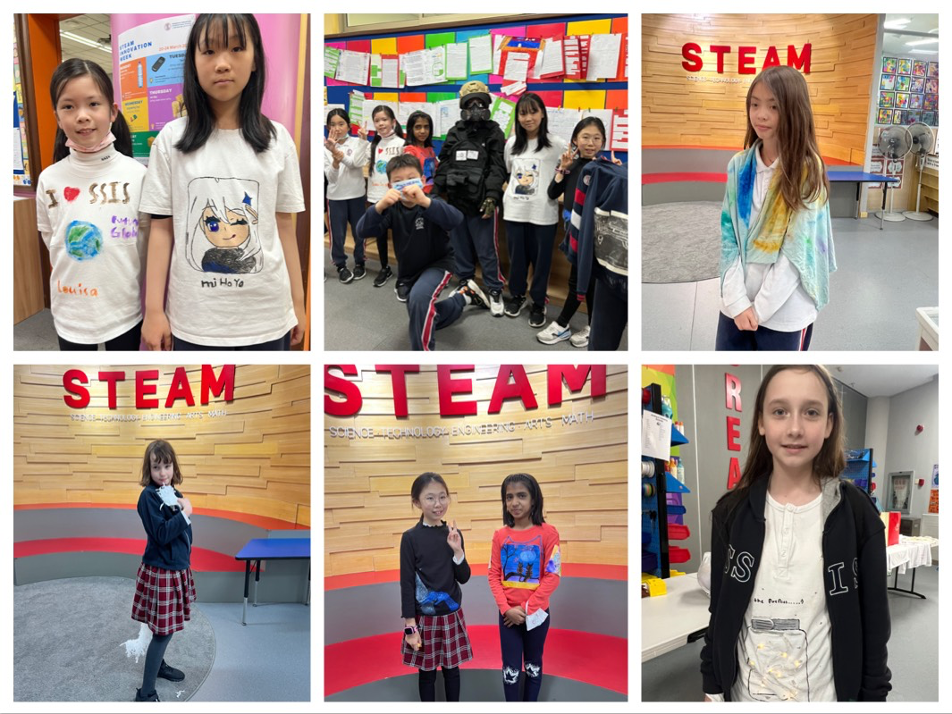 Our Recycling Drive House Competition was an exciting competition filled with friendly competition and collaboration. And the results are in! Ruby earned 189 points, Amber earned 297 points, Pearl earned 276 points, and Sapphire earned 432 points!
We were blown away by the level of enthusiasm, collaboration and creativity our students showed during this event. Thank you for joining us on this STEAM Innovation Week journey!
Chinese Cultural Week
一年一度的文化周活动,同学们搭了栩栩如生的土楼,喝了乌龙茶和玫瑰花茶,体验了中国非物质文化遗产"惠安女服饰" "扎染",画了民族服饰,制作了干花书签。在文化周,同学们收获颇丰,感受了中国城市文化的魅力,体验了很多有趣的手工,餐厅还为大家准备了当地可口美味的传统美食。
During the annual Cultural Week event, students set up lifelike Tulou, drank oolong tea and rose tea, experienced the intangible cultural heritage of China's "Hui'an Women's costume" and "Tie Dyeing", drew ethnic costumes, and made dried flower bookmarks. Throughout the Cultural Week, students gained valuable experiences and felt the charm of Chinese urban culture. They had the opportunity to participate in several interesting handicraft activities during the event. Additionally, the canteen provided delicious traditional local cuisine.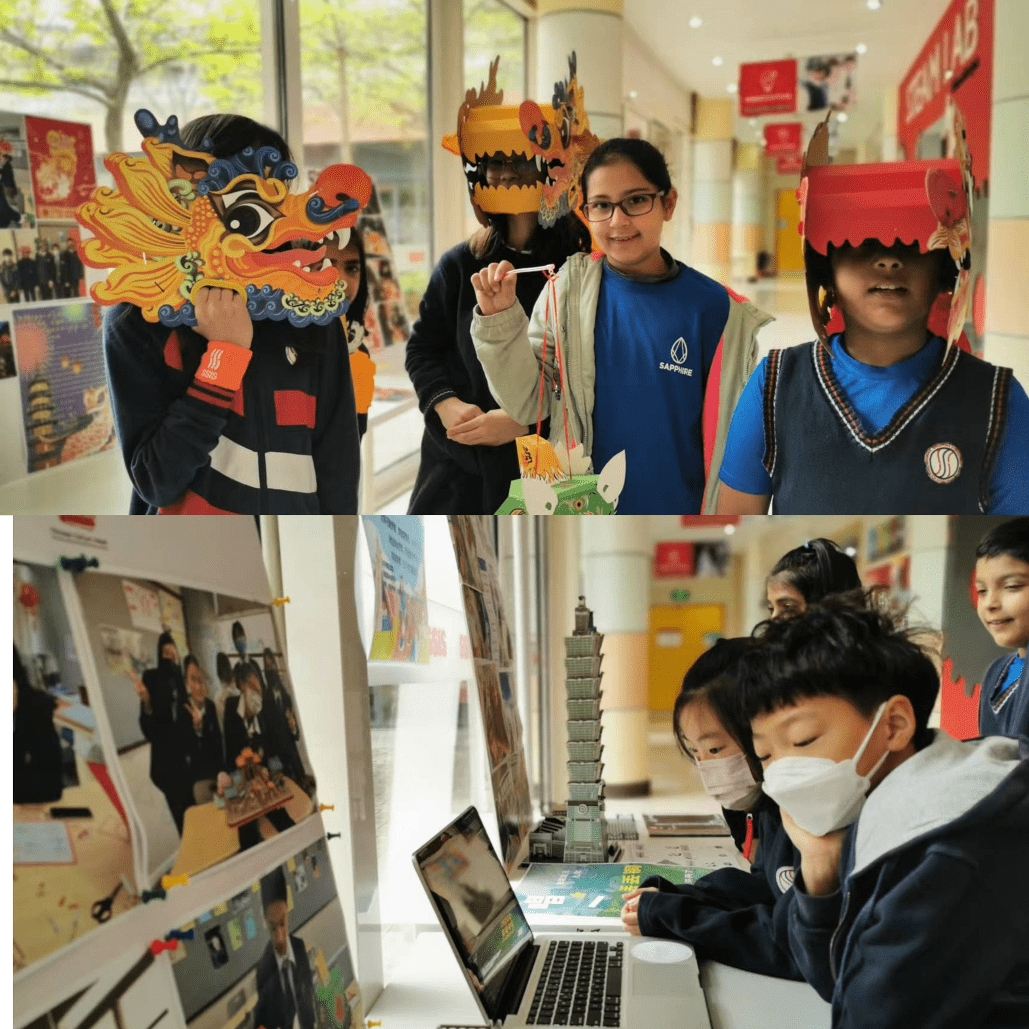 "我觉得这次文化周最有趣的是福建的惠安女服装。它很漂亮,颜色鲜艳,充满活力,惠安女本身也非常能干,吃苦耐劳。我很喜欢台湾的珍珠奶茶,每年回台湾都要喝珍珠奶茶。"
G3B LEE, Vera
"今年的文化周活动种类多,给我们提供了很多有城市特色的东西,比如新疆的帽子、馕。我喜欢馕,它既好吃又健康,适合保存又方便携带,还有富有特色的福建土楼,鱼皮花生香脆可口。"
G6O XIANG, Mina
Best regards,
Ms Ramida Din (Primary School Principal)
Mr Tony Rampton (Primary School Assistant Principal)