Just as our students must learn to read and write, solve math problems, and understand science concepts and events in history, so must they be guided in developing the qualities of character that are valued by their families and by the communities in which they live. As educators, we want to go beyond the textbook knowledge. We hope to inculcate in our students a love for humanity so that they can make a positive difference to their selves and wider community.
Saving lives regardless of national boundaries, and giving love regardless of nationality.
On Monday the 26th of April, we welcomed Dr. Ashish Maskay, an orthopaedic surgeon of Shanghai United Family Hospital and the founder of social service community "Bloodline". He was also selected as one of the Top 10 Public Welfare Stories in Shanghai for 2019.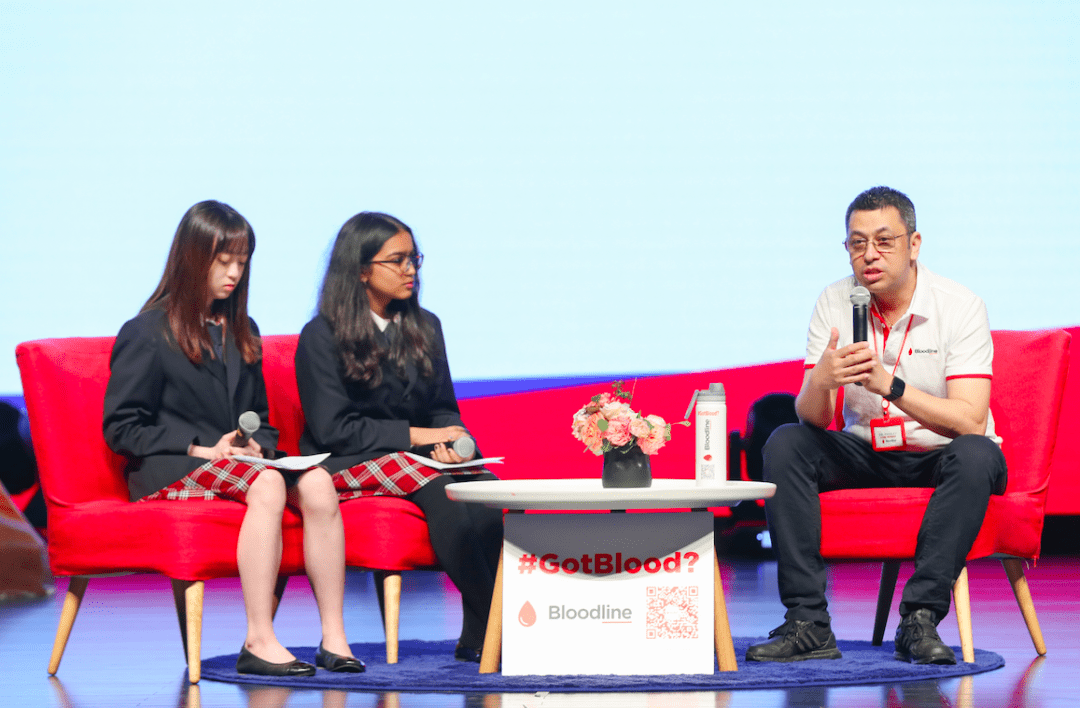 During the sharing session, SSIS senior students Harini and Xinyi conducted an interview with Dr. Maskay. When asked about what inspired Dr. Maskay to become a doctor, he shared that "the person who influenced me the most was my dad; he was one of the first doctors in Nepal". As a pulmonary doctor, his father often waived the medical expenses of underprivileged people, which planted the seeds of kindness in Dr. Maskay's heartsince his childhood.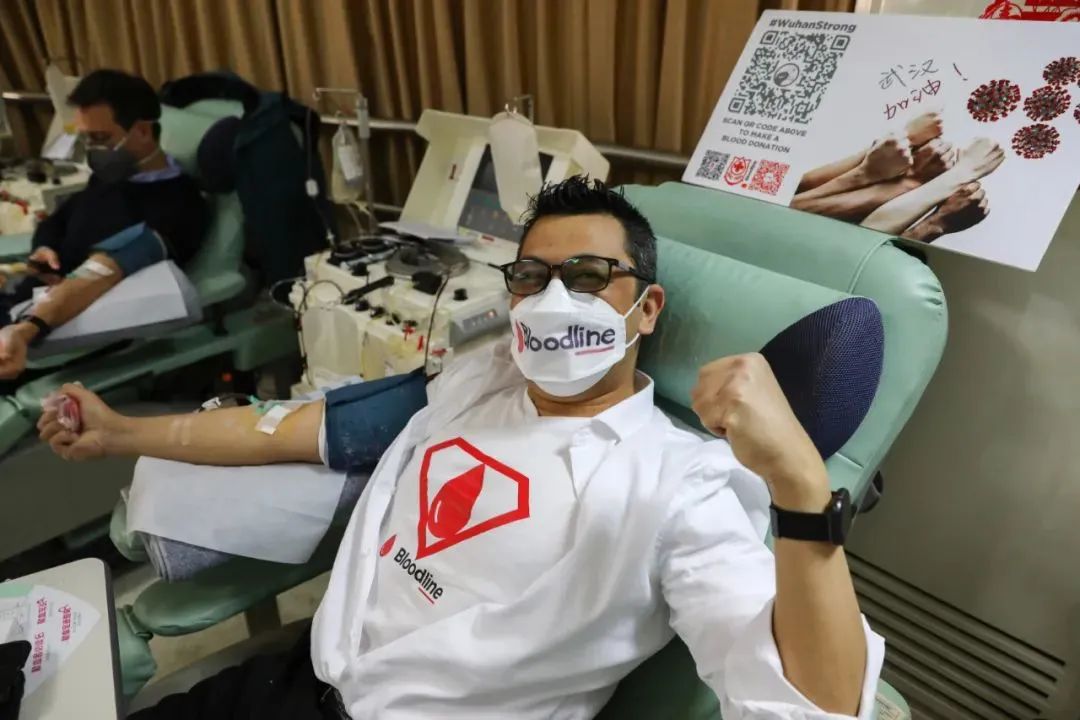 Later on in life, Dr. Maskay chose to follow in his father's footsteps and became a doctor. For Dr. Maskay, helping others became his fundamental life principle. When he saw the need in the community, he took action and co-founded a blood donation association. Dr. Maskay also shared how both many locals and expatriates in Shanghai support this good cause. "Although they come from different countries and have different skin colours, the blood flowing through their veins is the same. When it was time to roll up their sleeves and save lives, they stepped up." Bloodline's core value of 'Humanity..first' resonate deeply with SSIS's guiding statements.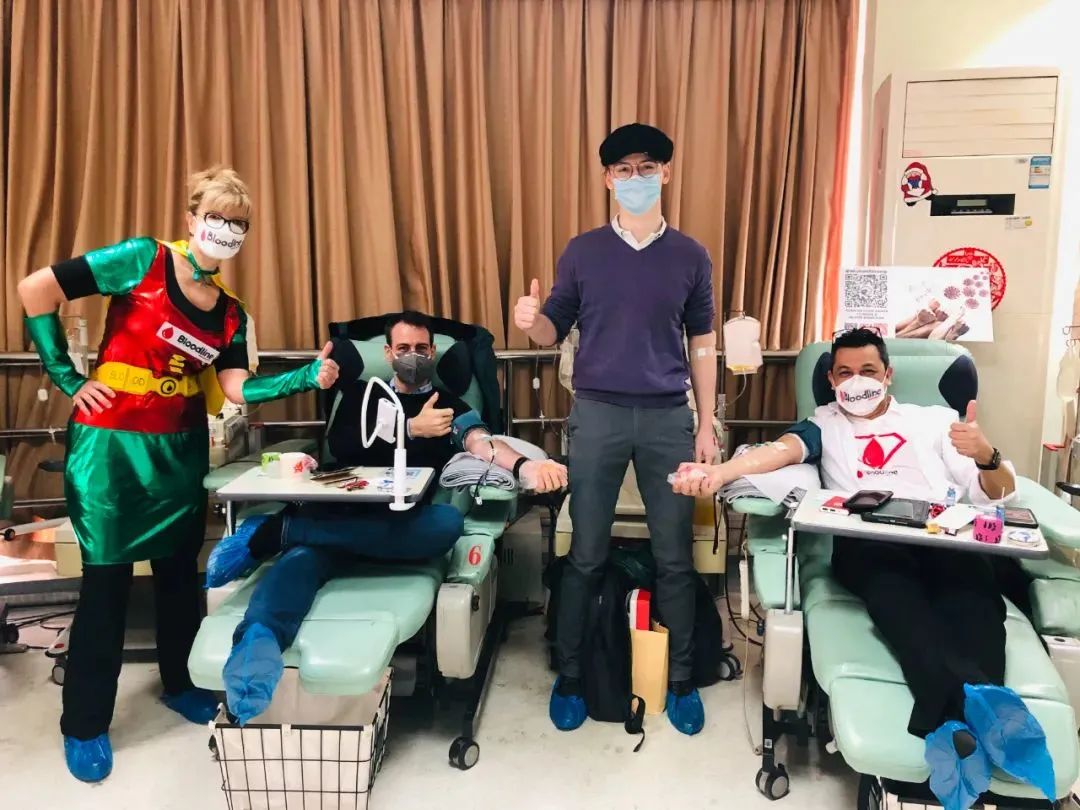 Dr. Maskay also gave one core advice to the students who wish to pursue their career in the medical field. "Being a doctor is all about sacrifices. You have to make sure that this is for you, because it is all about helping patients in need and being available at all times. The principle is not just about 'cure', it is about providing 'care'".
On the 24th of April, many of our students volunteered at the social service event "Keep Dreams Alive" presented by "Bloodline" in partnership with Shanghai Blood Centre and Children's Hospital of Fudan University, to promote Blood Donation for Children with Leukemia.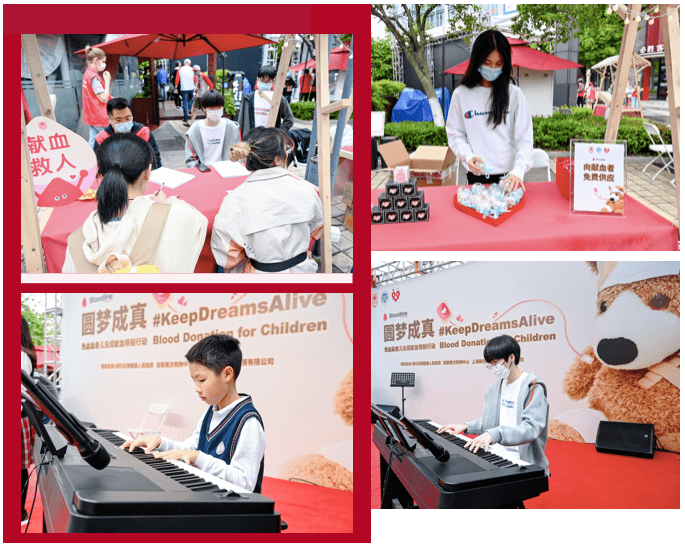 Our student volunteers helped with taking care of the donors, promoting the blood donation event and performing for the public.
Before ending his sharing session, Dr. Maskay encouraged each and every of student.
Each of you is a gem. You have this potential that is unexplored right now. You have what it takes to make this world a better place.
I had the honorable opportunity to interview Dr. Maskay during the assembly and it was truly a unique and educational experience. I learnt so much about the social service community "Bloodline" itself and their initiative to help patients in need of blood along with Dr. Maskay's heartwarming past. I was pleasantly surprised by the number of people who had willingly donated their blood and was inspired by the kindness of each and every single one of the donors. This session has not only benefitted me but also many other students. I hope that in the future more students would volunteer and take small steps to make an impactful change to the society.

Harini
Senior Student
I have benefited a lot from this session because I could learn more about one of the current medical problems – the shortage of rare blood types. I was quite surprised when I knew that many people are willing to donate their blood. It further inspired and motivated me to be a doctor in the future. I hope to do good to the community, just like how Dr. Maskay did selflessly.

Xinyi
Senior Student
At SSIS, we are committed to inspiring future global leaders with a strength of character and love for humanity.
About:
SSIS "iLead by Example" Speaker Series provides a platform to connect thinkers, innovators, and opinion leaders with our SSIS community to INSPIRE our students' intellectual curiosity, INFLUENCE their perspectives and action, and INSTILL values and a global mindset. Their words imbue our students with the knowledge and nous to contribute effectively and responsibly to society.
Special thanks to: