The aim of SSIS education is not just about academic attainment or whether a student is achieving exemplary test scores; it is about developing an all-rounded student in all aspects—finding balance within a student's intellectual, social, physical and moral capabilities.
Other than providing learning opportunities within the framework of a regular curriculum, SSIS encourages all Primary and Senior School students to partake in the After School Programme (ASP). ASP activities provide boundless opportunities for students to learn new skills, ignite new passions and are a vital element in any child's development. Here we will discuss the importance of the ASP, how it helps your child, and how to help your child pick the right activity.
WHAT is the After School Programme (ASP)?
ASP is conducted after school hours from 3:30 to 5:00 pm. The activities vary from sports (volleyball, basketball, soccer) to interests (learning Spanish language and culture, mastering vegan cuisines) to clubs (Journalism 101, Model United Nations). This year, we are offering more than 85 programmes to choose from!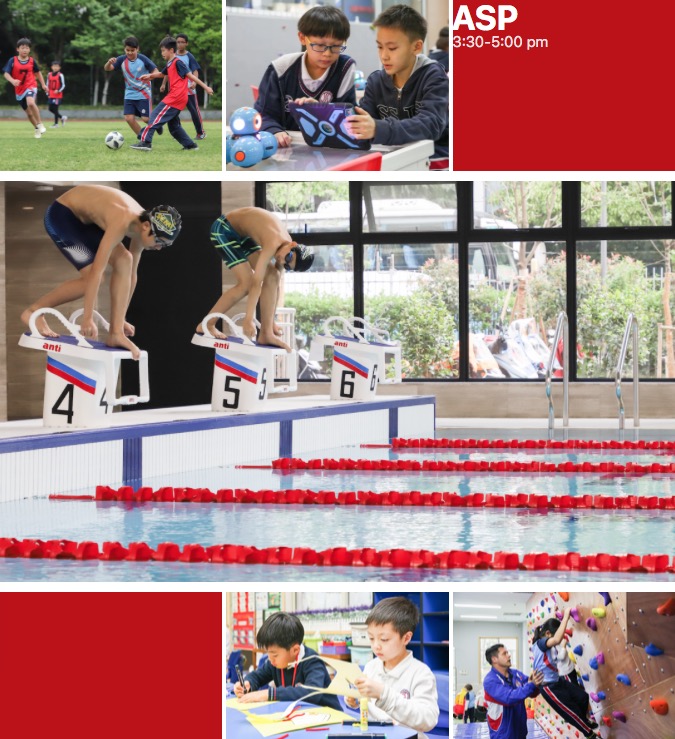 WHO runs the programme?
The majority of the activities are run by our teachers, who are keen to share their personal expertise and provide guidance for student groups. To encourage every one of our students to join the ASP, these activities are offered free of charge to your child unless there are external vendors involved in specialist programmes.
HOW can ASP benefit students?
Being involved in extracurricular activities have far-ranging benefits that support a student's development. Here are some key reasons why you should be encouraging your child to join an ASP:
1. Learn new skills
ASP activities allow your child to pick up new skills. Your child can learn how to play a musical instrument, pick up a new sport or discover a talent that might even signal a career choice! What's more, an ASP can also instil critical personality traits such as leadership skills (sports), hand-eye coordination (musical instrument), creativity (art projects) or interpersonal skills (collaborating and communicating with others).
No matter which ASP your child chooses to join, they will be able to learn and hone a set of skills that will benefit them in life.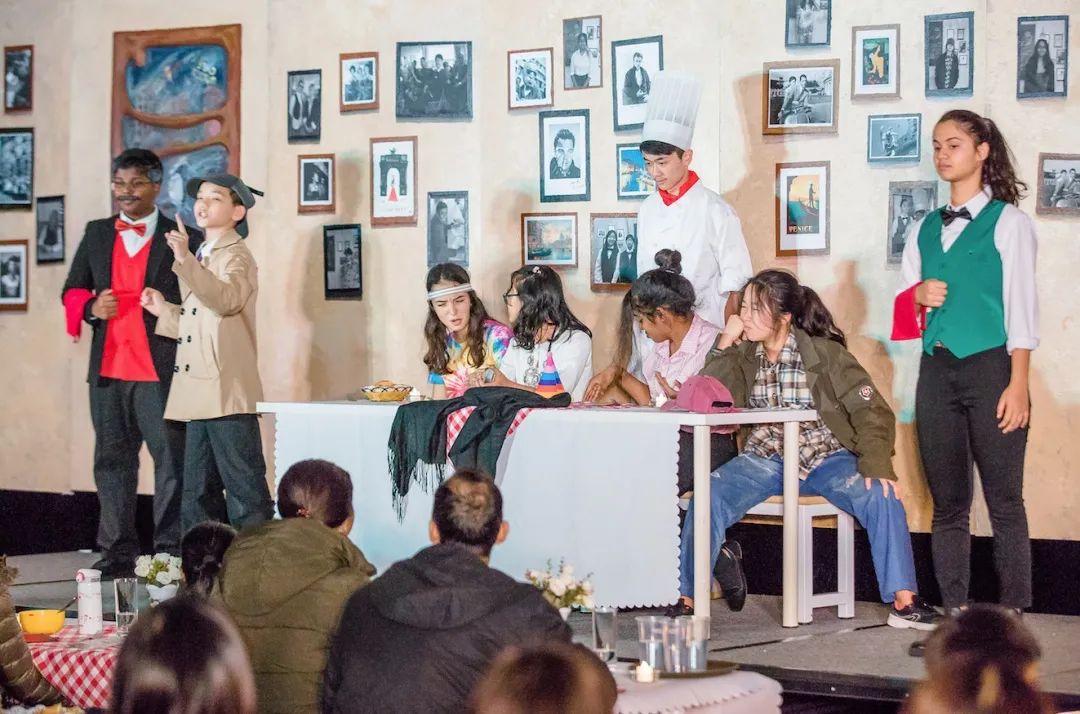 2.  Boost academic performance 
Studies have shown that students' academic studies were all found to be positively influenced when they engaged in extracurricular activities. Time-management skills, creative thinking, problem-solving ability and a boosted self-esteem developed through ASP can be applied and is beneficial to classroom lessons.
3. Develop a sense of camaraderie
By joining an ASP, your child will be able to make new friends outside of their regular class and grade levels. Often, close and lasting friendships are forged during ASP interactions. It's true how our alumni are still keeping in touch with their ASP mates as they share a common interest, even long after graduation!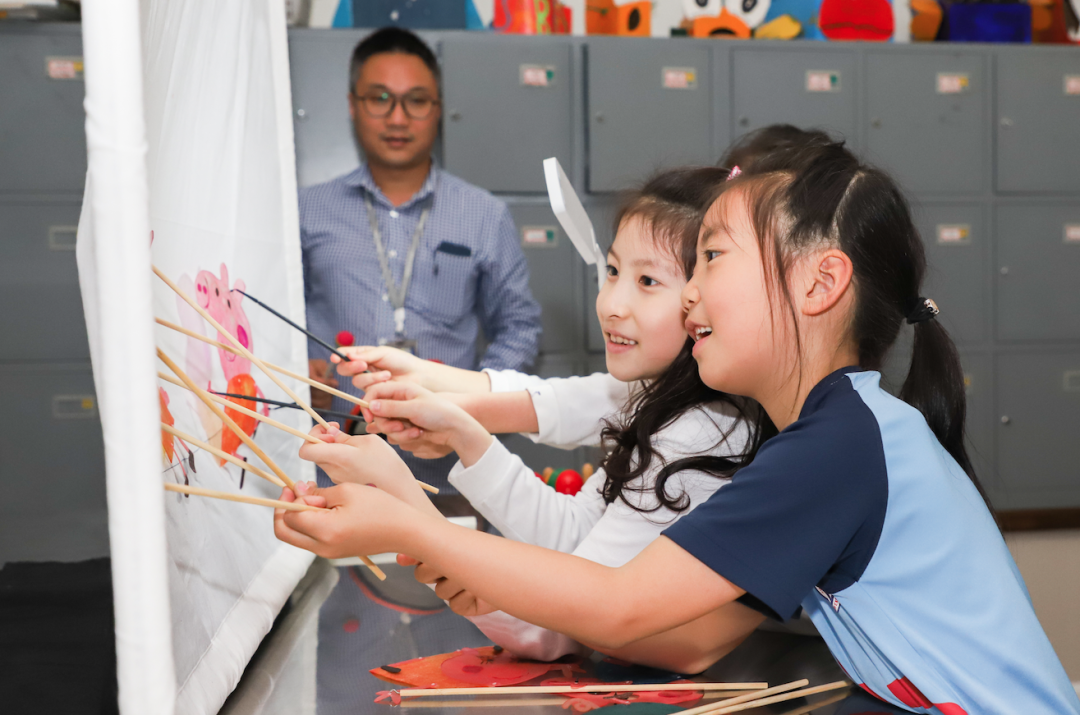 4. Exposure to further opportunities
Being engaged in an ASP can provide your child with additional options in learning as they are being exposed to more competitions, friendlies and interaction with peers from other international schools. Having experiences and skillsets in a particular activity can also be beneficial when joining an extracurricular activity in university or impressing a future boss during a job interview.
Our ASPs give students opportunities to explore their interests as well as socialise with students from other classes and grade levels. They learn social skills like negotiation, cooperation, conflict resolutions and teamwork in a fun-filled and relaxed environment. As they are more likely to succeed in the activities they are passionate about, they will subsequently become more confident—we hope to see them develop social-emotional growth.

Joy ZHENG
Primary School counsellor
ASPs enrich your life. It enhances the experiences you get outside of your studies. It can be sports or other interesting activities. It helps relieve stress and trains me to manage my time better.

CHANG Yu-Wei
Grade 11
Senior School Student Council President 
ASP means After School Programme, but to me, it means 'Learn New Thing' Programme. I was disappointed I couldn't sign up for ASP in the last term (due to the outbreak), but I'm am looking forward to this year's offerings. I hope the season arrives soon!

SHIN Ahhyeon
Grade 6 Pearl
Having trouble deciding?
Here are some tips provided by Ms Katrina MCCLURE (Director of Sports and Activities) for parents who want to help their children with their choices.
Read over the whole offerings list together. Have a discussion with your child about what their areas of interests are, and what they might be passionate about.
Identify activities that would be a new challenge or something they have tried before and could pursue further. Narrow the options and discuss the pros of each one.
Balance. Some ASPs are more demanding than others. Consider the commitments your child has in terms of coping with schoolwork and his/her social life. Do not be overambitious and participate in more than two ASPs at one time. We would like to encourage our students to commit and persevere through each season.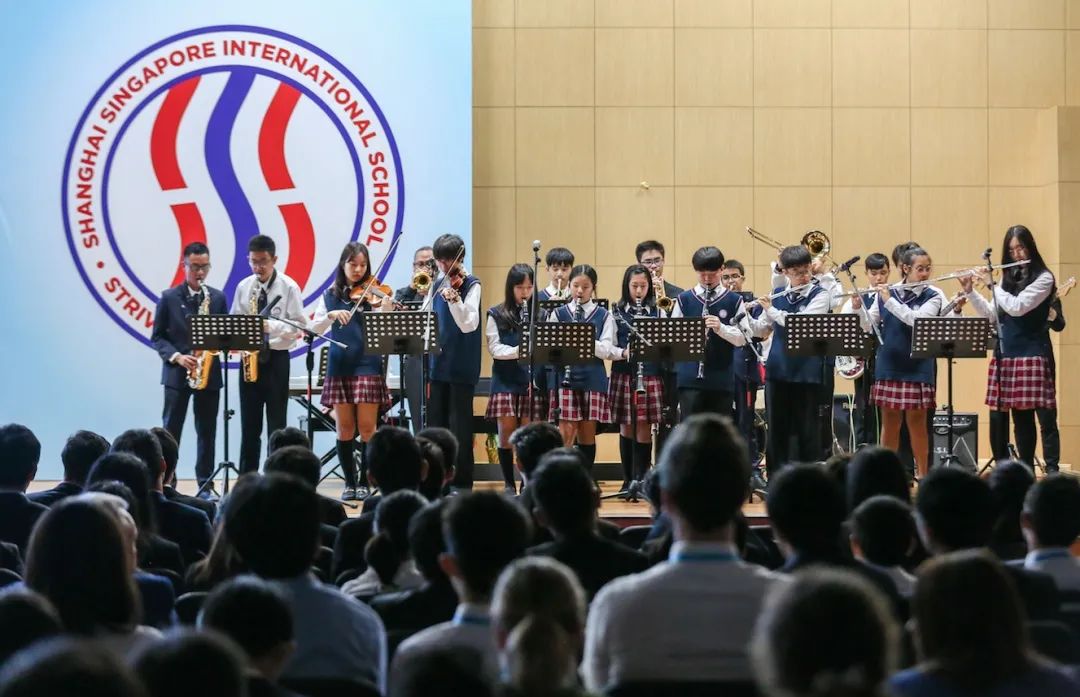 Student-led ASP? Yes, of course!
At SSIS, we support student-led initiatives, and ASP provides an excellent platform for them. We have had Curie Science Club, Sabres Crew, MUN courses, Coaching and sport-specific development, Math peer tutoring, project runway clothing design and more. If students are interested in facilitating their own programme, they can reach out to Ms Katrina to discuss their proposal.
Excited to start?
We know you have been asking. ASP activities are open for registration from next week. Your child will be able to choose an ASP according to his/her grade level and availability.
We hope you are all excited about the activities offered and show us your enthusiasm with a 100 per cent participation rate!