Christmas is the most wonderful time of the year for many. It's a time to come together in the spirit of love and friendship; a time of making connections and reaching out to our family and friends; and for our SSIS students, it's a time to spread joy and laughter to the community.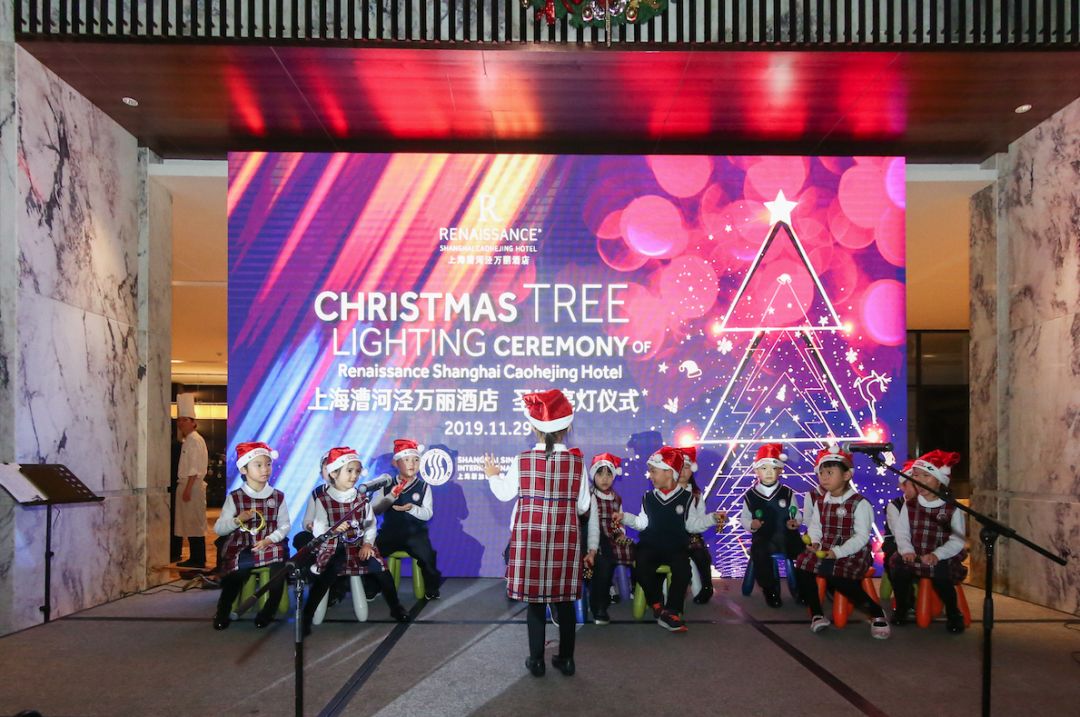 Around this time each year, our talented SSIS performers are invited to perform at Christmas light-ups across Shanghai. These public performances provide an excellent platform for our students to showcase their talents and in the process, gain confidence. Such experiences give our students valuable lessons on commitment and collaboration. They enrich the lives of our students in their learning path.
All three divisions were invited to perform in hotels this year, and they certainly spread a lot of joy around. 
It is important to keep the spirit of giving to our community in mind around the Christmas season. It can be so easy to get wrapped up in things this time of year, we have to remember what is important.


Edward SWIDER
Senior School Performing Arts HOD
Joy to the World
Our Preschool students performed at the Christmas light-up at Renaissance Shanghai Caohejing on Friday, 29 November. Their dance, song and percussion repertoire delighted the crowd and showed how effective the teachers were in nurturing their talents.
K2 Ruby wowed the crowd with an awesome performance. The parents who were there were really delighted to see that their children were confident on stage.
Jingle Bell Rock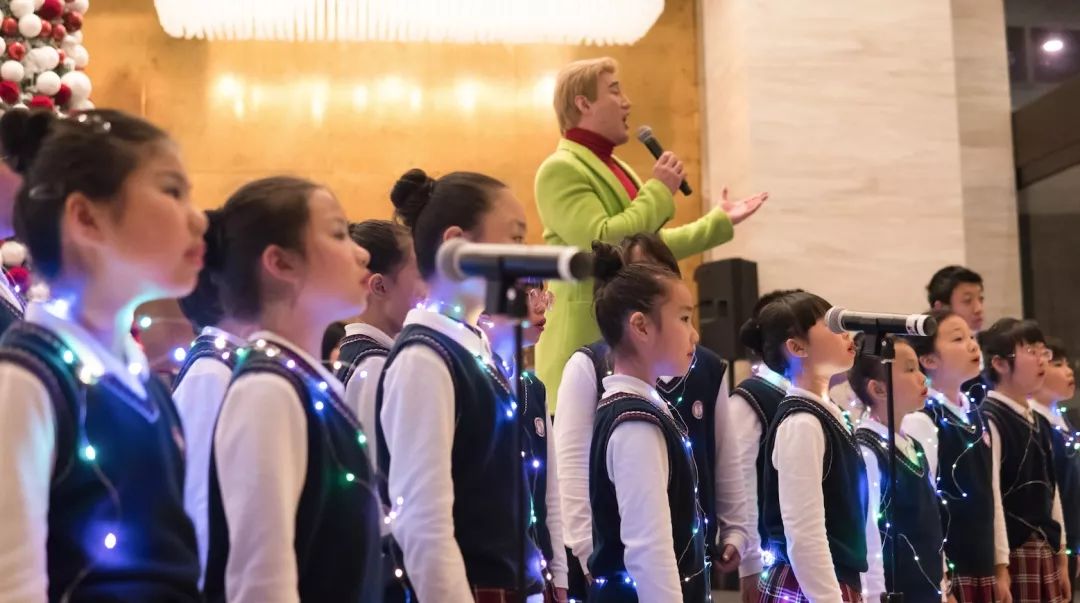 32 Primary School students went to Courtyard Marriott at Changfeng Park on Friday, 6 December, to perform. Their repertoire included a string orchestra performance of Canon in D and Summer, plus a medley of three Christmas favourites. Though the songs were classic, it was arranged in a rock style, and our students performed it with claps and dances. Soon they also had the crowd clapping and dancing along! Everyone got into their Christmas spirit, and it was wonderful to spread so much joy.
This was a great opportunity to represent SSIS and to perform outside of school. We also trained our confidence and had fun during the performance. Overall, we had a great time at the hotel!

WOON Xin Rong
G6 Amber
I'm impressed by the commitment of our choir members, who were engaged fully in every rehearsal during recess. Their delivery was powerful, energetic and professional despite their young age. I'm proud of my choir members and hope they'll take what they have experienced to the next level and continue to strive for excellence!

HO Chan Chan
Music Teacher
Winter Wonderland
On Friday, 29 November, 21 Senior School students delivered their performances at the Golden Tulip Hotel. The choir performed a medley of four songs, and the saxophonists played two songs. The performances were well received by the parents and the audience. 
What an inspiring performance! I'm so proud of how hard the choir worked and all of the improvements they'd made. The positive feedback we received from the hotel management was the most important part of that evening and something that we will never forget!

Salvador JUSTINIANO
Music Teacher
Students and teachers across the divisions worked hard to make the musical performances a success. "A big thanks to the school administration for their support of the music programme, and giving our talented students a venue to continue to develop and showcase their skills through performance and exposure to an audience," added Salvador JUSTINIANO.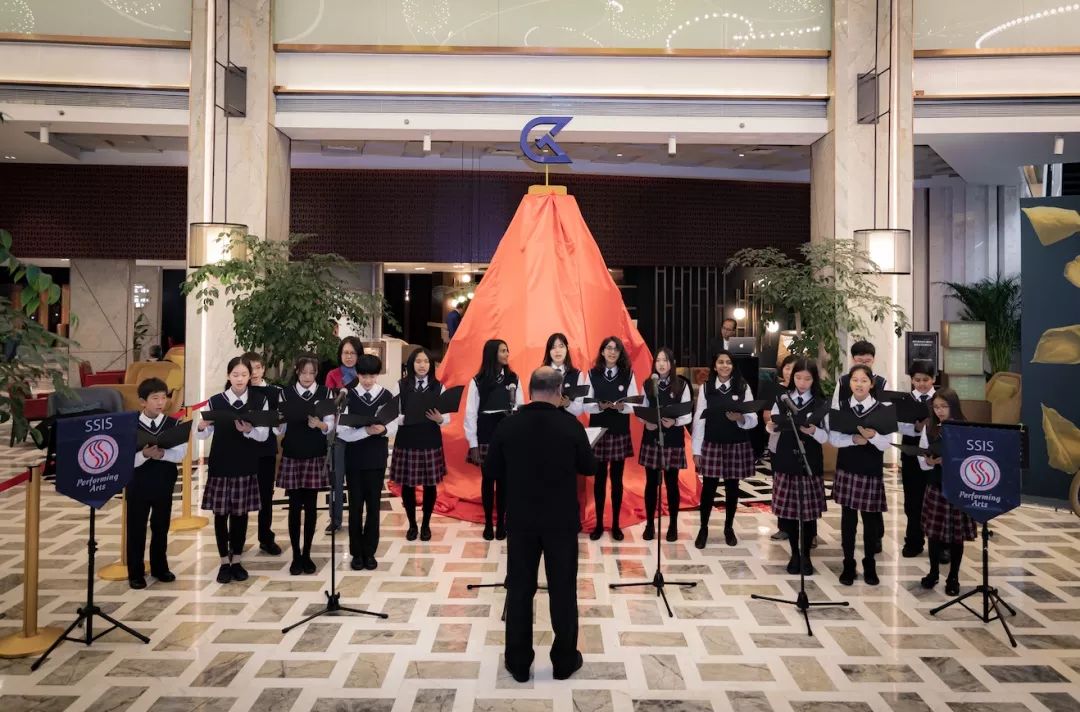 The various performances were a testament to the music programme at SSIS. These external community performances provide students with multifold opportunities to hone their skills and to shine on stage. All the performances were well-received by the hosts and audience. SSIS is proud to be able to share and add to the joy and festivities of the season!
We hope that by sharing our students' love for music, we can warm the hearts and strengthen the ties of our broader SSIS community.
Christmas is a time for love and sharing. You can further support the community by buying beloved items from our Santa's Workshop, which is happening on 12-13 December.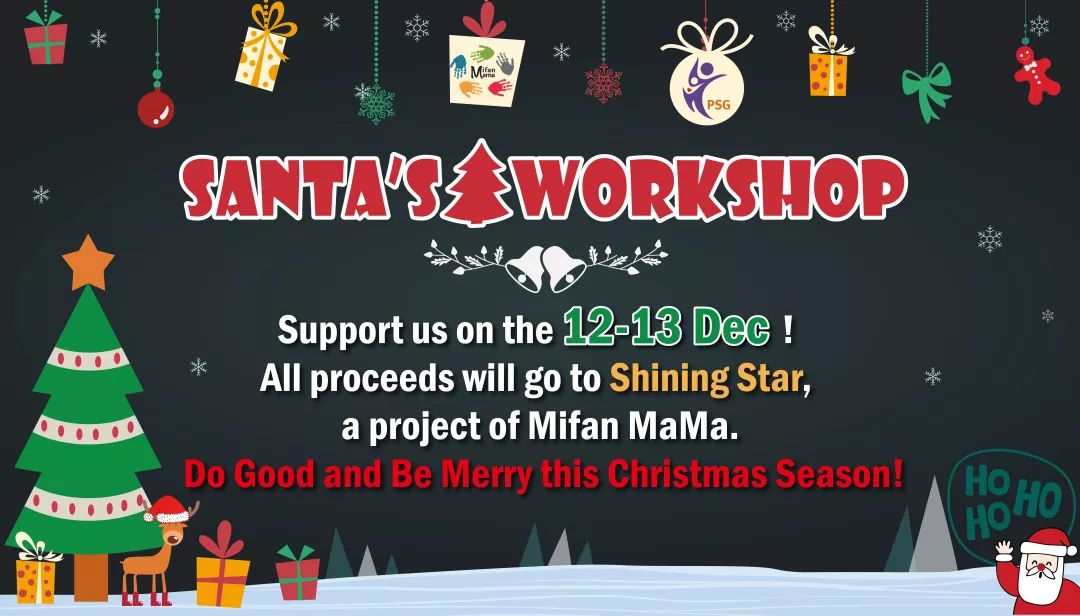 All proceeds will go to Shining Star (a project under Mifan MaMa), a foster home located in Shanghai for blind and partially sighted orphans. The proceeds will assist one of the orphans, Baby Lele, who has been diagnosed with complex congenital heart disease, to undergo heart surgery.
Over the weekend, two SSIS Grade 11 students went to Shining Star to meet little Lele. They also helped to translate between the orphans and Santa—who was there to give blessings to the orphans. It is heart-warming to be able to make use of their bilingual skills to help spread Christmas blessings, and to share the love with children by giving hugs and playing with them.
We welcome all members of the SSIS family—parents, students, staff—to visit Santa's Workshop this Thursday and Friday!