T3W2 – 24 March 2023
Dear Parents, 

I want to thank all parents and other significant family members who attended last week's teacher-parent conferences. As Head of School, I recognise that Parent and family engagement in learning is based on the understanding that while students learn in all kinds of different environments, at the centre of these interrelated structures is the connection between parents, students, and teachers. Relationships that nurture positive attitudes towards learning, school and the importance of knowledge acquisition help equip students to succeed. Our conferences last week should be seen as a mechanism for developing this positive engagement.
Our students thrive when they are supported by confident, engaged parents and teachers that can meet and understand their needs and goals. I hope all parents were able to understand the learning journey of their children and understand more about them as learners. Active Parenting opportunities are one of the most potent influences on the learning and development of children and a continuing significant influence thereafter.
To conclude this week, I would like to share 8 points about family engagement highlighted in a recent paper called "principles of research and practice for building family and community engagement" by the Global Family Research Project. The points are so simple, but sometimes I think we all need a little reminder.
Families matter when it comes to children's development and learning, from birth, into and throughout adolescence.
Family engagement is a shared responsibility among families, schools, and communities, and is an essential ingredient – along with leadership, coherent instructional systems, professional learning efforts, and student-centred learning climates.
Family engagement pathways must begin early, persist across time, and transform according to age and context.
Family engagement takes place across a variety of settings, including the home, school, community spaces, libraries, weekend programs, on the sporting field, museums, and at many, many more places.
Family engagement builds on families' strengths and culture and creates equity.
Family engagement interventions, when part of a larger, comprehensive initiative, can make a difference for children and families.
Family engagement recognises that families play multiple roles in students' development and learning.
Family engagement is most effective when it brings families, educators, and communities together to co-create strategies that achieve mutually agreed-upon outcomes for children, families, schools, and communities.
To help us continue to develop positive engagement, I would ask you to follow up and complete our annual parent survey. We will use this feedback in our forward planning, and I will share the results with you all in the coming months. Please save the poster and scan the QR codes.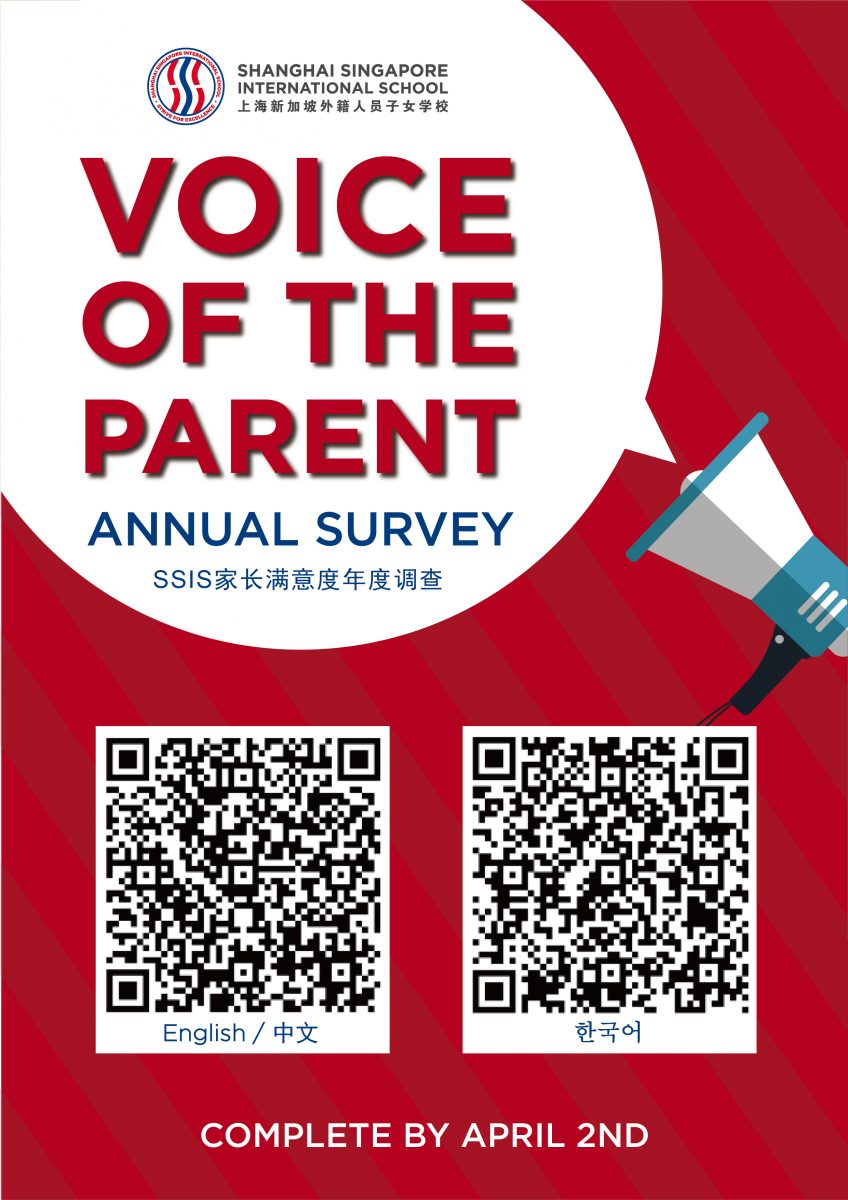 Yours sincerely,