T1W11 – 11 Nov 2022
Presenting the Student Councillors of AY2223
The selection of the Student Councillors was not an easy task as we had very strong candidates. Nevertheless, it was a rewarding process both for the selection team and the candidates.
Students first indicated their interest in serving on the Council. They presented a speech to their class to gain support from their classmates through a vote by secret ballot. The shortlisted candidates were then interviewed by the Selection Team. At the interview, they were asked to share how they plan to serve the student body and bring about school improvement. The competition at this stage was keen. After much deliberation, the Selection Team decided that the Council would benefit from having two representatives from some classes. Students who were not chosen as Student Councillors may participate in other leadership opportunities which will be announced soon.
We are proud to announce the following 13 students selected as our Student Councillors of AY2223:
| | |
| --- | --- |
| G4A | KRISHNA, Rohan |
| G4A | CHAN, Jui-Jung (Tongtong) |
| G4B | CHABBI, Pranavi Mayur |
| G4M | INOUE, Yuna |
| G5A | CHEUNG, Ho Hei Nathan |
| G5A | SHUM, Lok Ham (Lauren) |
| G5B | PILLAY, Alexander-Cruz |
| G5M | LU, Chauncey |
| G5O | CHIN, Jiayue (Jacqueline) |
| G6A | VADGAMA, Durva Miteshkumar |
| G6B | NG, Yee Hsin |
| G6M | DATSIUK, Kvitka |
| G6O | TAKEDA, Anna |
Congratulations to this new team of Student Councillors! They will attend a camp on November 24 to 25 to learn team-building strategies and leadership skills. Also, their parents will be invited to attend the Student Council Investiture Assembly.
Leadership Opportunities for Upper Primary Students
At SSIS we believe that providing students with a variety of leadership opportunities helps them further grow and develop holistically. We are proud to announce that starting in Term 2 we will have House Captains in the primary division. Each House will have a Captain (grade 6) and Vice-captain (grade 5). These students will be responsible for planning, leading, and implementing a variety of House competitions and activities. They will represent and also inspire the other students in their House.


We are also in the process of relaunching the Junior Sabres Crew. This group of students will be an extension of the Sabres Crew in the senior school. The students in this group will have the opportunity to collaborate with the House Captains to promote a positive team-building environment and enhance student agency at SSIS. Throughout the year they will also have the opportunity to work alongside the senior school Sabres Crew.
Anti-Bullying Week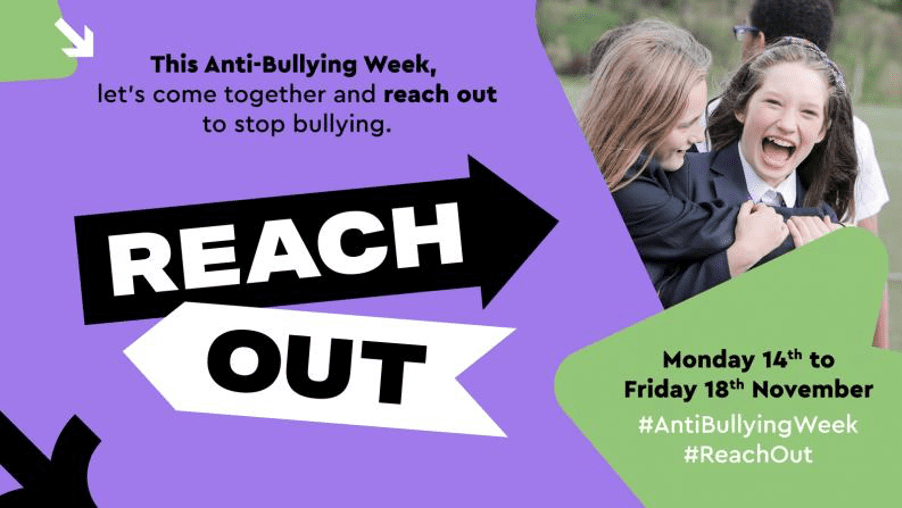 Anti-Bullying Week will take place next week in the UK (14-18 November) and aims to raise awareness of bullying of children and young people, in schools and elsewhere, and to highlight ways of preventing and responding to it. The primary division will also be engaged in promoting Anti-Bullying. On Monday, students are encouraged to wear odd socks which will kick off Anti-Bullying Week. This is a fun activity that allows students to express what makes them unique and promotes preventing bullying. Throughout the week students will learn about bullying and strategies they can use against bullying during Homeroom time. This year's Anti-Bullying theme is 'Reach Out'.
Fall Excursion Highlights
The primary school had a fruitful day of learning and fun at the excursion to Oriental Land Park. Here are some highlights.
G2M WANG Buyi
"我觉得这次秋游很好玩。我们一起在草地上野餐。我很喜欢公园里植物的味道。"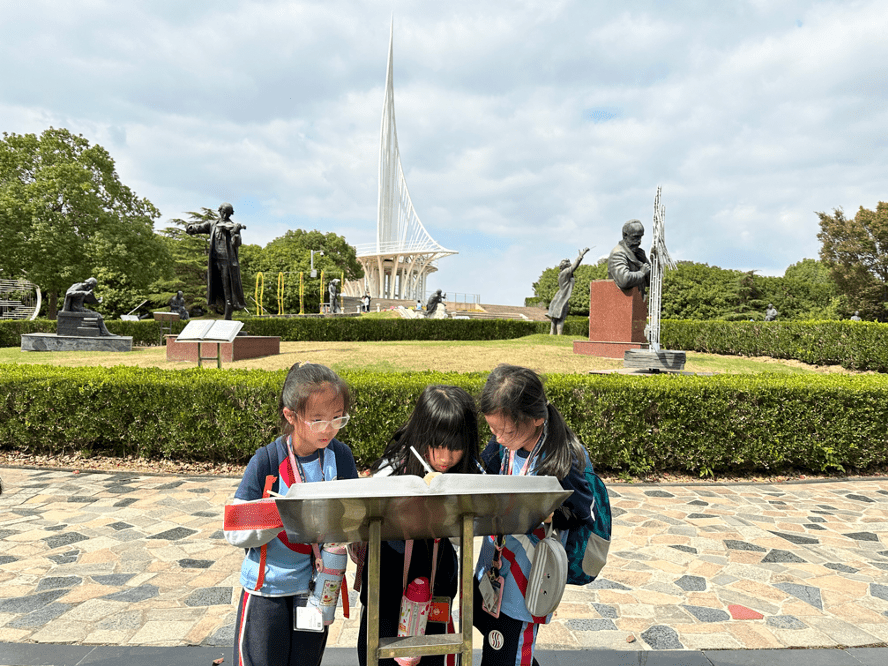 G4A CHAN Jui-Jung
"这次秋游,我们去了美丽的东方绿舟。在那里,我们看到了许多伟人的雕像,学到了很多知识。最令我感兴趣的事就是全年级的同学们都会被分到的小组进行活动,然后根据线索去找不同的建筑物,真得很有趣!"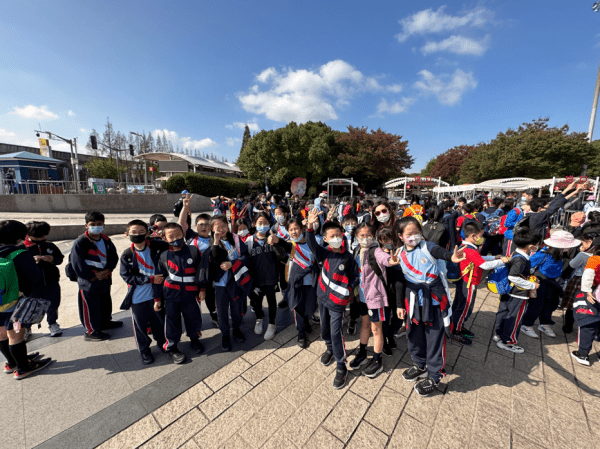 G6A ZHAO Tian Le
"这次秋游去了东方绿舟,我看到很多古今中外的名人雕塑和名人介绍,了解了很多知识。我和好朋友在东方绿洲边走边聊,很久没有和朋友一起走这么远聊这么久,我们非常开心。"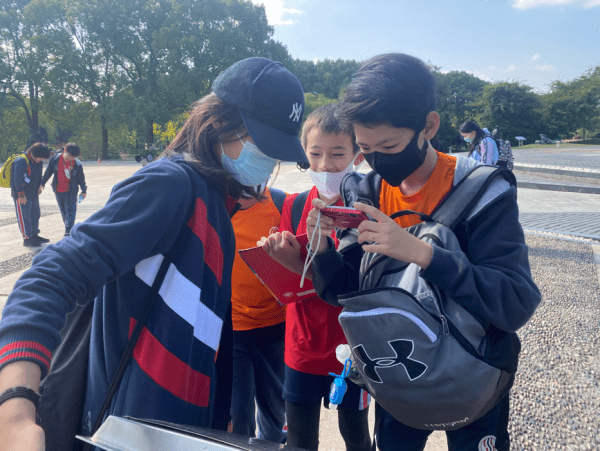 G1A Ms Begum GURKAN
"We explored our senses in the park and talked about what we saw, heard, smelled and touched. We had lunch together and talked about the taste. It was great fun."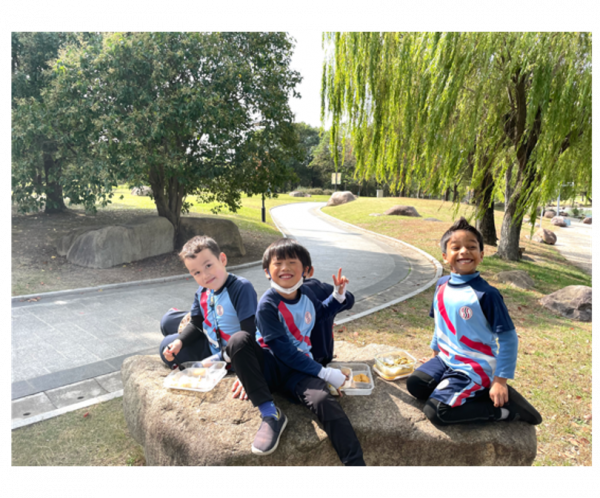 G3B Katherine YAN and Ivy ZHANG
"We read about famous people from different dynasties in China. We learned about emperors in Qing Dynasty as well as poets and artists from Ancient China."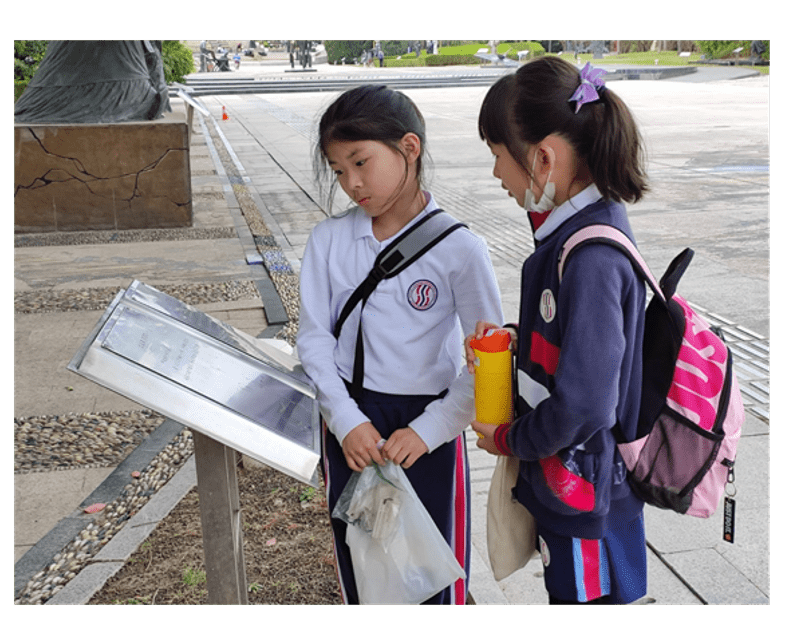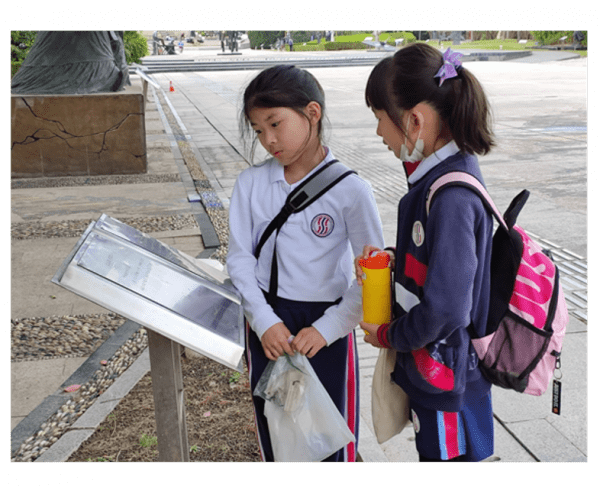 G5B Ms Justine MUHOLLANED
"Students learnt new phrases and practised communication skills while playing games organized by the teachers. Additionally, they learned facts about famous people from China and abroad from the many statues at the entrance of the park. Some famous people were familiar, others were new."