E-learning has challenges of its own but this did not hold this year's Grade 8 students back from expressing themselves online.
So, in just over one month, the students were taught about the history of musicals, and they managed to plan, rehearse and edit the online Zoomsical The Show Must Go Online by Beat by Beat.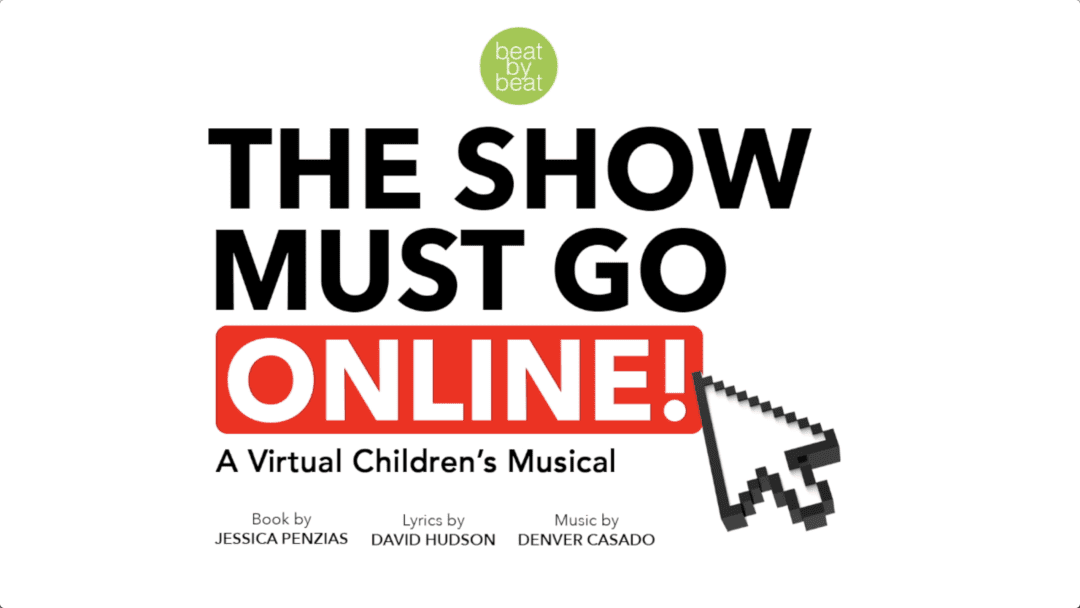 While e-learning was going on I had been impressed by how many theatre companies were performing Shakespeare online using Zoom. I thought that this was a great opportunity to expose students to a different staging of theatre and possibly create a positive memory they could hold on to after experiencing the changes caused by the pandemic.

Rebecca WEISZ
Senior School Drama and English Teacher
Grade 8 students each chose roles from being directors, designers, prop makers, editors, and of course, actors. This show was wholly student-run and used many of the skills they had learnt during e-learning like theatre design and monologue studies.
The first step was one of the most important. The four directors (WOON Xin Yu, LEE Ling Fung, PARK Seunghwarn, and LIM Ming Kang Ethan) needed to come up with a unified director's intent. Through script revision and discussion, they decided on who their audience was and what they wanted to accomplish.
The most challenging job as the director was reviewing clips and giving feedback because I had to choose my words carefully. I provided constructive, positive feedback and encouraged them too when giving feedback.

LIM Ming Kang Ethan
Director, G8 Amber
The designers and prop makers worked with the actors to create storyboards and choose the best places in the actors' homes to film. They needed to create spreadsheets for the actors and directors to follow. One group of propmakers built the giant toothbrush!
The actors were kept busy, marking scripts and memorising lines. They submitted three filmed clips which included their blocking rehearsal (where to place themselves), dress and tech rehearsals and final performance all while being given feedback by their directors.
Working on this project was something new for all of us and it isn't every drama lesson that you get to listen to student directors and have the teacher step back to let us take on more responsibilities. I found it very interesting to be able to hear from students in other classes and their advice on improvements on my performance as we normally just work with our classmates.

Jade Ruth RAMPTON 
Actress, G8 Pearl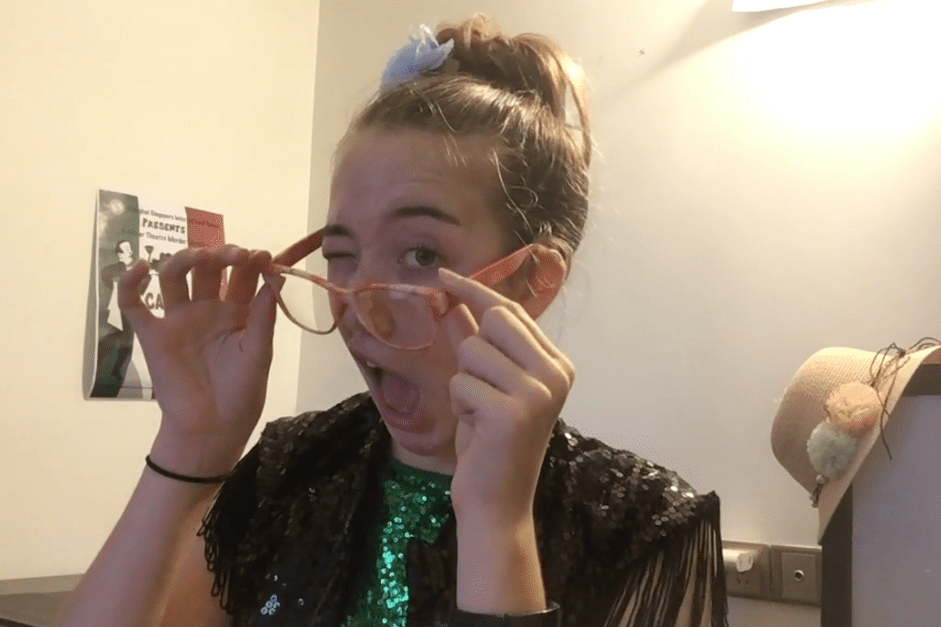 When you perform online, you usually have a lot of retakes, which makes the experience of filming an online musical different compared to performing on stage. This gave me insight into the differences between stage and film acting.

ROSLEE Aina Sofia Binti
Actress and Singer, G8 Pearl
I have to thank my director and teacher who gave me feedback during the musical. It helped me improve a lot in my acting skills. In order to engage the audience and hopefully get them to laugh, I needed to perform different kinds of hand gestures, facial expressions and analyze the script. Overall, I had lots of fun acting and really enjoyed this musical.

TAN Kai Sheng
Actor and Singer, G8 Ruby
The editors spent countless hours putting it all together layering sound and film using multiple programs. One of the most challenging scenes was the final song, where 26 audio tracks and 25 video files were combined. The musical was shown to primary classes on Monday, 22 June, to an enthusiastic reception. We hope that Andrew Lloyd Webber saw it and will come calling!
Being an editor was hard work, but it was a great experience with my classmates and it was well worth it. There were many challenges with sound, video and synchronisation, but in the end the challenges were overcome and it gave me insight into how real musical productions were carried out.

Joon Andres GUZMAN 
Editor, G8 Sapphire 
As part of SSIS' holistic approach to education, the Art, Drama, Music and History curriculum intentionally exposes our learners to different modes of expression and development.