"Sustainable development is development that meets the needs of the present without compromising the ability of future generations to meet their own needs."
The World Commission on Environment and Development
The world we live in today is faced with many challenges – environmental, social and economic. The young generation today must be prepared to solve our future problems. But the question is, how can we do it in a more sustainable way? As educators, we hope to cultivate our students to become future leaders, contributing to a more sustainable world.
The path to a sustainable future, starts with a single step.
On Monday the 24th of May, we welcomed Mr Richard Brubaker – Founder of Collective Responsibility and HandsOn China, and Vice Chairman of the Corporate Social Responsibility Committee of the AmCham Shanghai. Driven by the belief that change begins with a single step, Mr Brubaker has spent his last 20 years in Asia working to engage, inspire and equip those around him to take their first step.
During the sharing session, Mr Brubaker gave our students an engaging and inspiring speech with a touch of humour. To begin the session, he asked both our students and teachers a bunch of thought-provoking questions:
"How many of you are worried about plastic in the ocean?"
"How many of you think it is a problem that we face?"
"How many of you know exactly how to fix this problem?"
"How many of you wonder who's going to fix this problem?"
"While we are facing these daunting challenges, do we wait for the government or large companies to figure out solutions?"
"Or do we as individuals take a step on this path to build a sustainable future?"
It goes without saying that, we can all make little changes in our day-to-day lifestyles, such as conducting garbage classification or reducing the use of plastics. However, in order to make the world a more sustainable place is not something that happens overnight, it takes many years of little steps to get forward, and it takes collective efforts.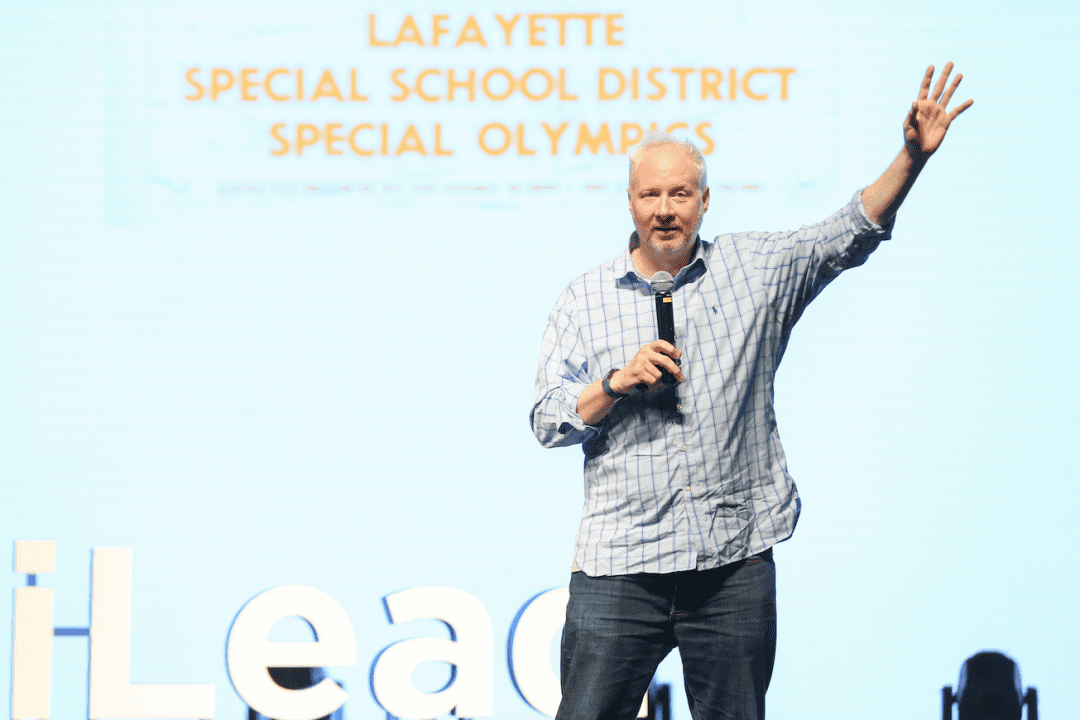 For me it all started from high school.
Mr Brubaker had a day off school volunteering at the special Olympics. It really taught him the value of making individual impact to the world.
Although volunteering doesn't solve the ocean problem, but it is a gateway to it by making small steps and engaging more individuals to think about their impact on the world. At the end of the day, it's about little achievements accumulated. To date, Mr. Brubaker has overseen the development and execution of more than 200 projectsfocused on solving the social, environmental and economic challenges that are faced in Asia. He has influenced thousands of youth and businesses to act on making a positive impact to the world.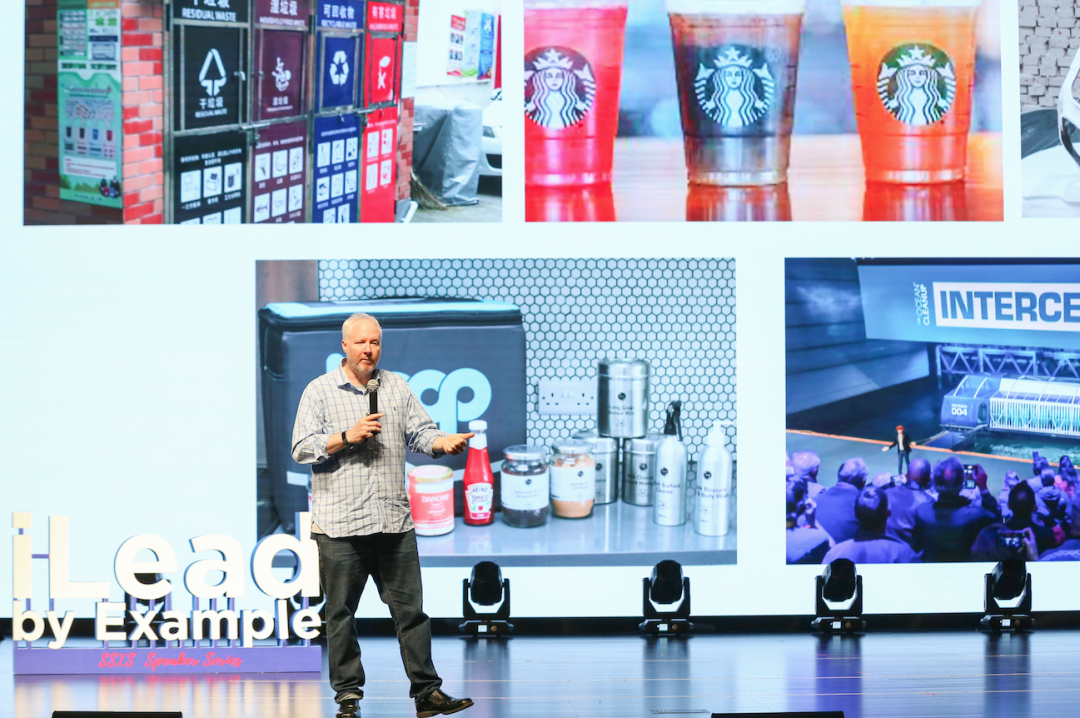 How to start?
1. Identify the problem you want to solve
2. Create a solution, it can be a campaign, a new product, or even an ocean vacumn
3. Take the first step forward
4. Challenge and inspire those around you, influence and motivate them
5. Support one another
6. Move fast to stay ahead of the problem
7. If you get stuck, JUMP!
Advice to students
Before ending the session, Mr Brubaker also gave pragmatic advice to students who are interested in this field and wish to pursue their college degree in sustainability.
"Rather than taking a Degree in Sustainability, take an engineering degree, design degree or biology degree. The main aim is to take a degree specific to the problem you want to tackle. Also remember, the classroom is not the only place for you to learn. Being in school is a great time to pick up internships, and volunteering with organizations. It allows you to meet great people and be inspired."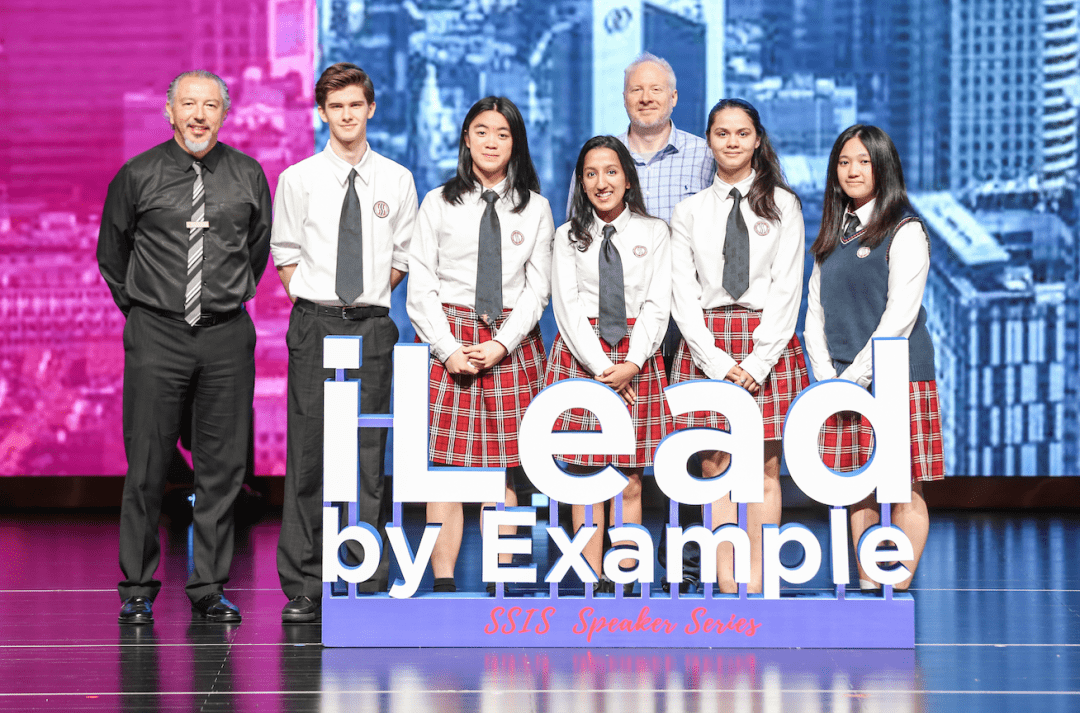 Jia Min and Jade
G9 students
Mr Brubaker is a good role-model and an inspirational speaker. He brought new perspectives, critical thinking and knowledge to SSIS. His speech really opened up students' eyes on the significance of taking the initiative and trying to be a contributing, global citizen.
At SSIS, we are committed to inspiring future global leaders with a strength of character and love for humanity.
About:
SSIS "iLead by Example" Speaker Series provides a platform to connect thinkers, innovators, and opinion leaders with our SSIS community to INSPIRE our students' intellectual curiosity, INFLUENCE their perspectives and action, and INSTILL values and a global mindset. Their words imbue our students with the knowledge and nous to contribute effectively and responsibly to society.
To find out more about internship and volunteer opportunities, please visit: