The Pathfinder and SISA awards are the two prestigious awards given to SSIS students who exemplify the qualities of highly developed holistic students and demonstrate characteristics of leadership.
The Pathfinder Award recognizes a student who has, above all other students, demonstrated exemplary behavior that could serve as a source of inspiration to everyone. The Pathfinder winner possesses significant virtues and qualities that epitomize a highly-developed, holistic student. Every year, the Primary school and Senior school each award one deserving student.
The Shanghai International Schools Association (SISA) Award recognizes Senior School students whose leadership have led to the betterment of student life and the School. That being said, they have also demonstrated the characteristics of leadership-based initiative, commitment, communication, care and collaboration as identified by the School's values.
Primary School Pathfinder 2020/2021 
AN So Yun (G6)
So Yun, also fondly addressed as Angelina by her friends and teachers, joined SSIS since 2017. So Yun is a highly self-motivated student who has maintained a high standard in her academic performance. Throughout her time at SSIS she has achieved many academic awards; Best in English, Best in Math, Best in Science, Best in Chinese. Not only has she won various academic awards, she is also actively involved in other areas of school.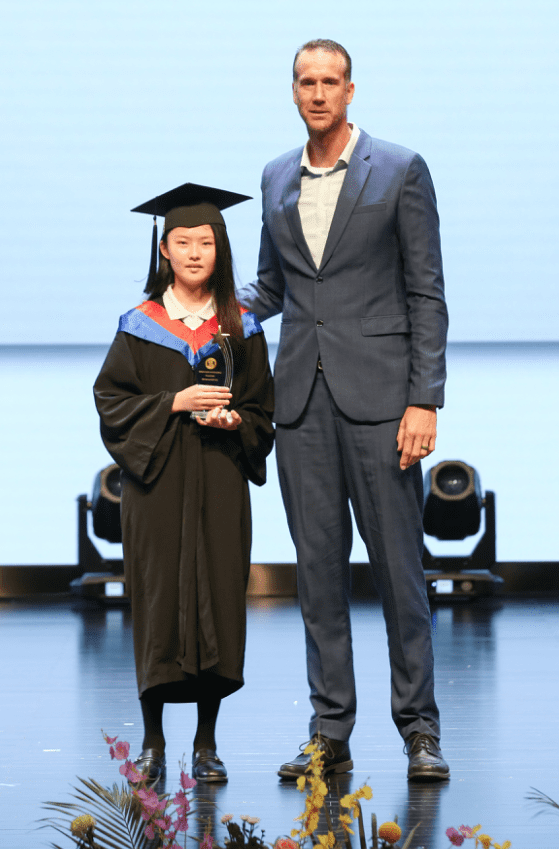 So Yun has been a Young Musician winner, plays a variety of sports (Soccer, Badminton, Volleyball), is the secretary of the Primary School Student Council and an avid artist. She is thoughtful and reflective in all she does. In her role as a student councillor, she inspires her peers to believe in themselves and encourages them to participate enthusiastically in tasks. Angelina has been an exemplary leader of leading by example.
Senior School Pathfinder 2020/2021 
DINESH Diya (G11)
Diya is an SSIS IBDP Excellence Scholarship Winner, the Best Overall IGCSE Performer, a dedicated musician in the orchestra, a spirited team player in SISAC Volleyball, a confident Vice President in the Senior School Student Council and has taken part in a variety of service activities including volunteering at adoption days and the Renewal Centre.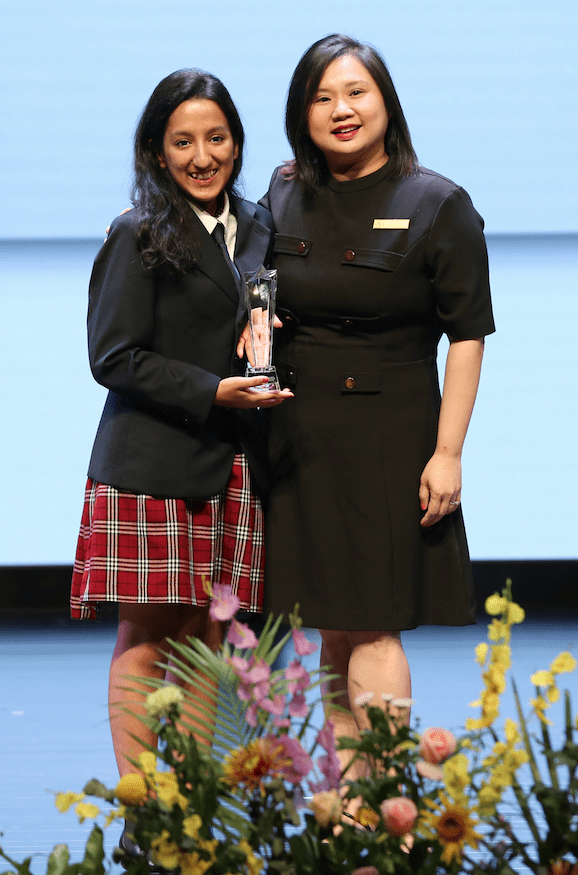 Diya's brilliance is reflected in the awards she has won, receiving Best in IGCSE Geography, Chinese, and English Literature in addition to the Best Overall IGCSE Performer. She has taken this rich knowledge to her community by organizing the IGCSE Tutoring with her good friend to support the G9-10s in their academic journey. She continues to maintain this academic excellence with a consistent number of 7s even in the challenging IB programme.
Diya is a passionate and dedicated individual, who always puts in her 100% in every endeavour. She is seen by her teachers and peers as a hardworking student and a trustworthy friend, and is always willing to step out of her comfort zone to excel for the school and herself.
SISA 2020/2021
KATYAYAN Saanvi Ravi (G11)
Saanvi is a well-rounded student who joined SSIS in 2019 during the third trimester of Grade 9. Braving the challenges of a new curriculum and new environment, Saanvi went on to attain the prestigious I4C awards in English, Chemistry and Counselling, and Best in International Mathematics in IGCSE. Driven by these challenges and learnings, she conceptualized the IGCSE Tutoring programme aimed to help future students.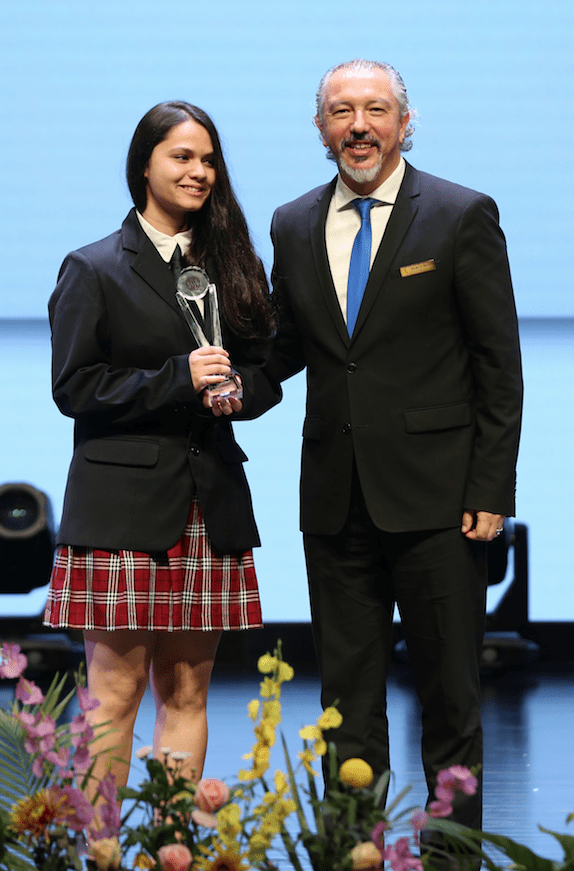 Whilst academically strong, Saanvi displays balanced and versatile interests that include organizing school activities, acting in school plays and public speaking in assemblies. She conceptualized and co-executed "One-Act Festival"-an SSIS Talent show. Saanvi is also a passionate sports person with interests in throwball, badminton and basketball. Saanvi is a member of D1-girls' Basketball team and a contributor-coach for the CISSA team. She has won several accolades in inter-school basketball tournaments. Also, an active member of the Senior School Student Council, PRO for Sabres Crew, contributor to FLOW-magazine and MUN delegate, Saanvi has demonstrated herself as a holistic role model for her peers. Furthermore, Saanvi was House Captain in Grade 8 and 9, part of the executive committee.
Saanvi is driven by passion and discipline, striving to be the best version of herself. Focused execution, collaboration, empathy and understanding team member strengths compliment her leadership style as "stronger-together".
We hope fellow all students can look up to these outstanding students as role models and continue in their personal journey of 'striving for excellence'.