By Ms Didem PEKDEMIR, Primary School Math and Science HOD
To help our young scientists to learn science concepts using inquiry-based observations and investigations, the Primary School Science department introduced 'Science Journalling' as part of the STEAM project this year.
Using a science journal provides an opportunity for students to be engaged in a real science situation as they keep a record of their observations, ideas, data processing and reflection on the project.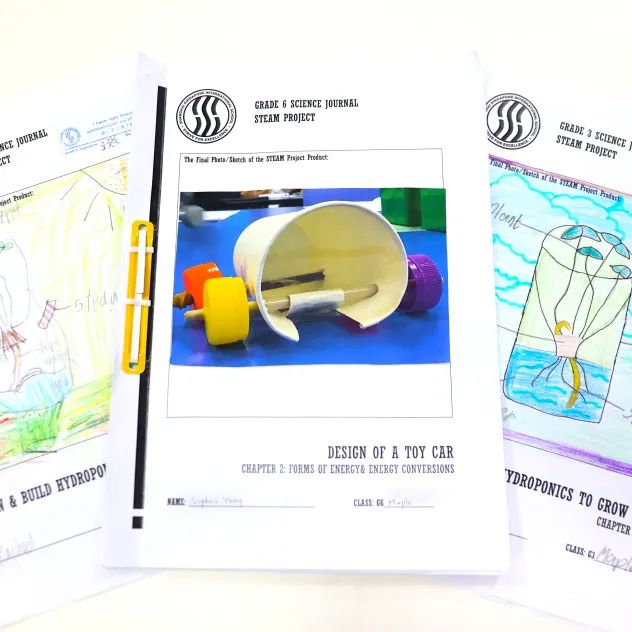 The science journal is also expected to act as a foundation for building necessary skills and approaches towards increasing the quality of work for internal assessment of IB courses such as Biology, Chemistry, Physics, and Environmental Systems and Societies in the Senior school.
The Primary Science department has designed a comprehensive Science Journal that scaffolds students from each grade throughout their scientific inquiry process – starting from filling in the blanks for lower primary students, to graph plotting and open-ended questions for the upper primary students.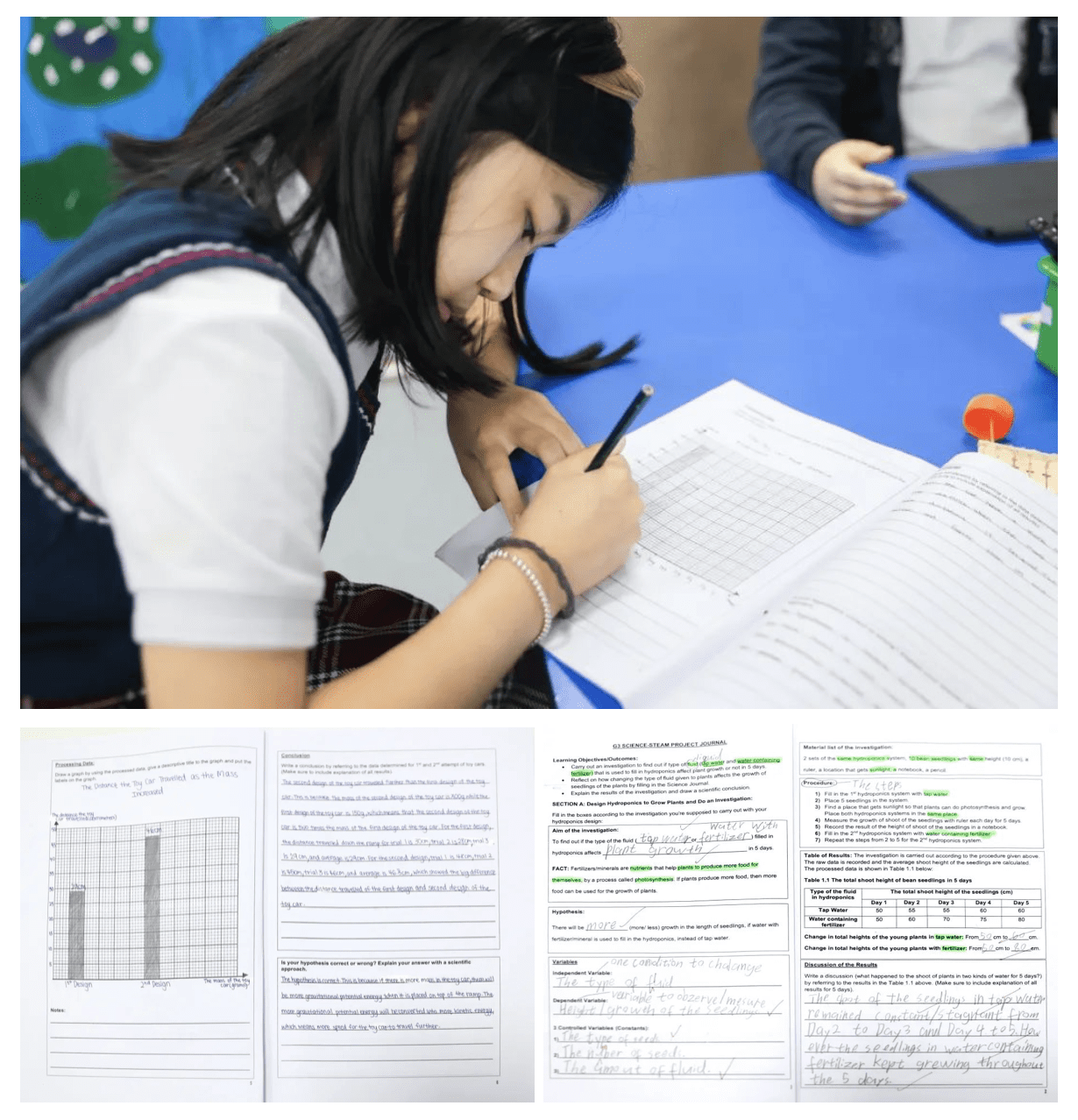 Grade 6: Design and Build a Toy Car
An example was "Design and Build a Toy Car" completed by our G6 students. Aligned with the Science topic on Energy and Energy Conversions, the STEAM project aimed to challenge students to build a second toy car that could travel more distance by identifying a weakness in the first attempt.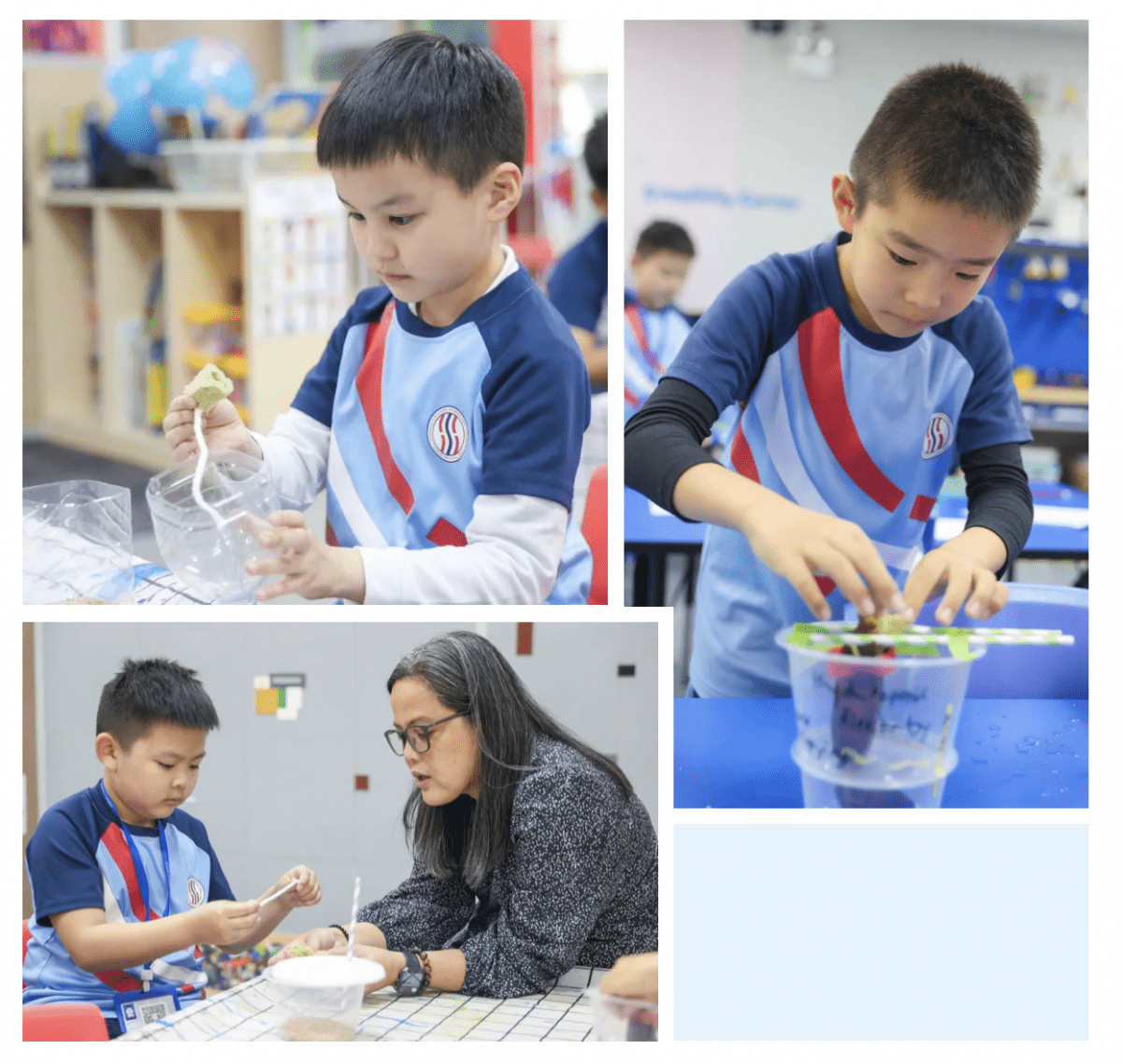 The journal had questions and scientific method components to enhance students' inquiry and interpretation approach while they were designing and building their second toy cars.
The students identified the weakness of their toy car, which turned out to be their independent variable for the second attempt.
By following the scientific method steps in the science journal, students were expected to collect quantitative data for their experiment.
They processed the data by calculating the average distance traveled for the two toy cars and drew a bar graph to display the results.
And then students are expected to discuss the results by using the experimental data to draw a conclusion. They could state if they could accept or reject their hypothesis according to experimental results.
Lastly, the students self-reflected, pointed out limitations and suggested realistic improvements to their car if they are given another attempt to build it again.
"Well done G3 and G6 science teachers, who prepared the science journal, integrated it into the STEAM project and implemented this work in term 1!"
Ms Didem PEKDEMIR, Primary School Math and Science HOD
At SSIS, we develop students to nurture an inquiry mind through innovative and self-directed learning methods, scaffolding them for success from an early grade.