Our students' artwork brought to life the K11 Art Mall with an array of colours, calligraphy, animation and so much more in our weeklong celebration of 25 years of SSIS excellence. The much anticipated 25th Anniversary Art Exhibition titled "I AM! Celebrating Life and Growth" kicked off on Friday, 14 January 2022 and will run until Thursday, 20 January 2022.
Months of hard work finally came to fruition when the event opened with a speech by our Campus Principal, Ms Billie LEONG. A beautiful rendition of the school song by the Senior School strings band followed with Preschool and Primary School students proudly singing along. The band entertained guests by playing Lakme by Leo Delibes, setting a jovial tone for the launch day.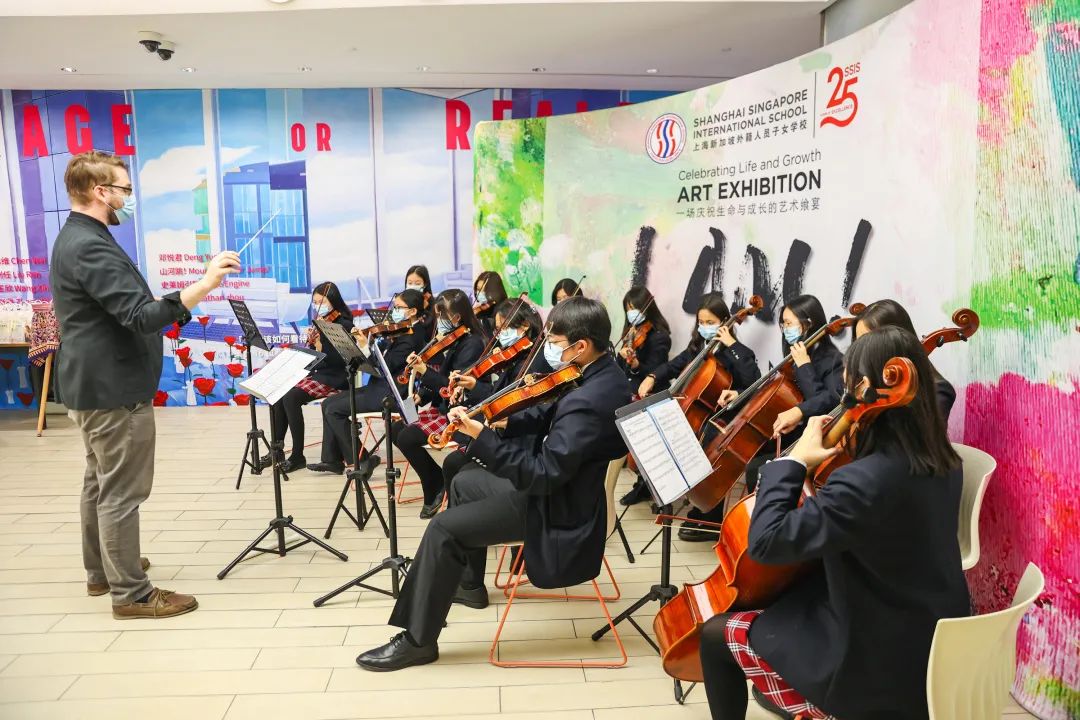 The theme is I AM! Celebrating Life and Growth. It is about every single child that you see here. Each individual is unique, just like the art pieces.These art pieces that you see come from the precious hands, and time and effort of your children and they were done all within this school year. All the students from the age of two to 18 had a part to play.

Ms Billie LEONG
Campus Principal (Operations)
Among the guests were representatives of the Singapore Consulate and commerce chambers (SingCham and AmCham), community partners, the school's Parent Support Group (PSG), alumni, media partners and parents of our budding artists.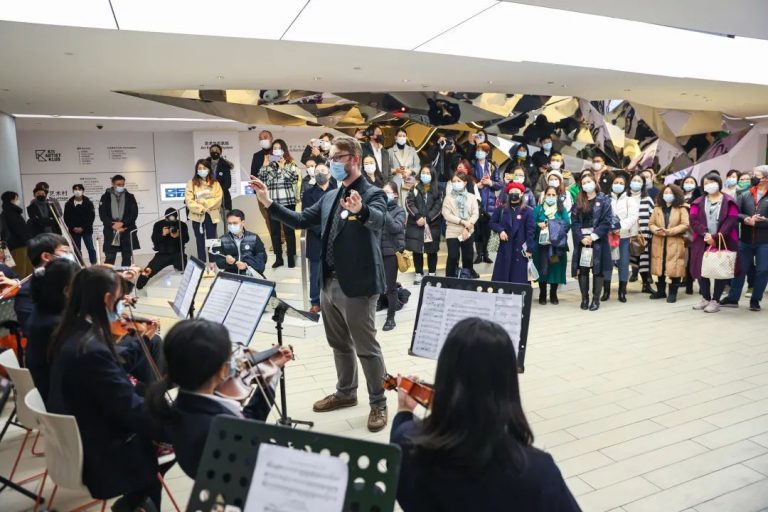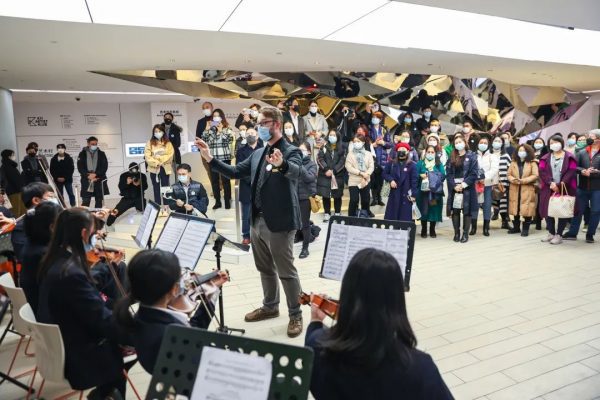 The artwork occupied three rooms. After the brief opening, the student representatives stationed at each artwork introduced the process of creating the piece, and excitedly showed them off to the parents. Guests were not only able to understand the process behind each masterpiece, but together, celebrate the growth and individuality of each student.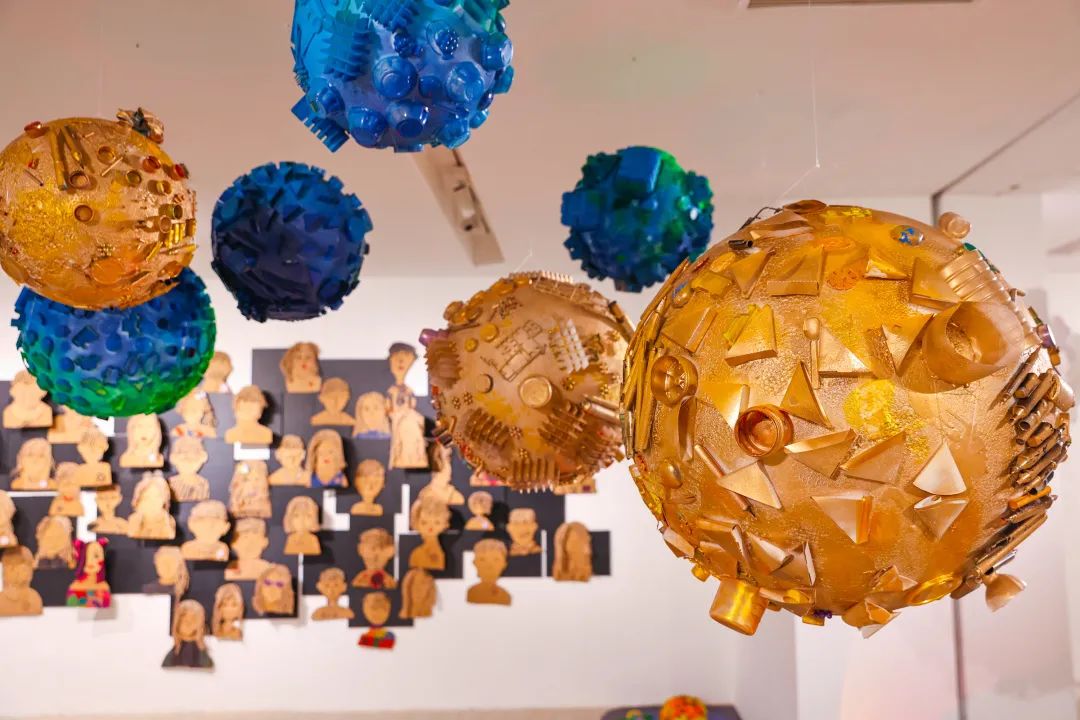 Sensory Art by Preschool
The preschoolers are like seedings; they expressed their creativity through experimental, fun and engaging ways while learning about different art techniques, such as painting, splashing, pouring, dripping and printing.

My Imaginary World by Primary School
Sprout young seeding, Explore! Primary students used their imagination and to create a world of recycled materials, and got the opportunity to practice coordinating, planning and communication skills.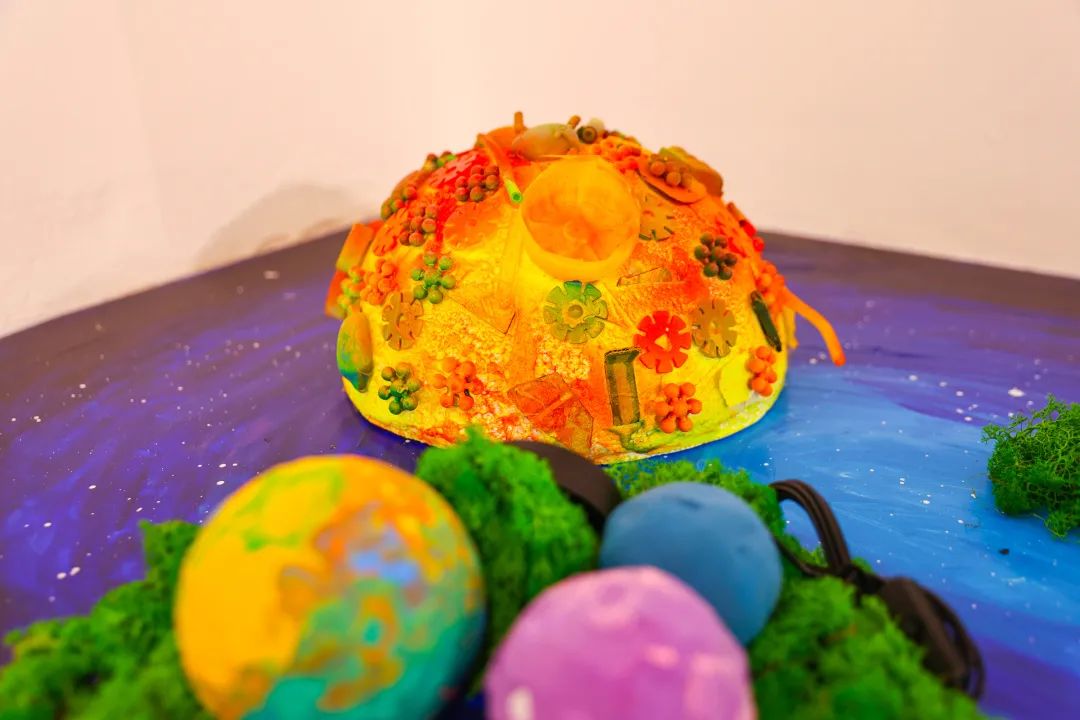 The Life Cycle of a Tree by Senior School
Having grown tall enough, the seedings now have their own perspectives. Using laser cutting technology, Senior school students created a stunning forest of shadows, light and patterns. Stop-motion videos displayed their artistic interpretations of how seeds grow into trees.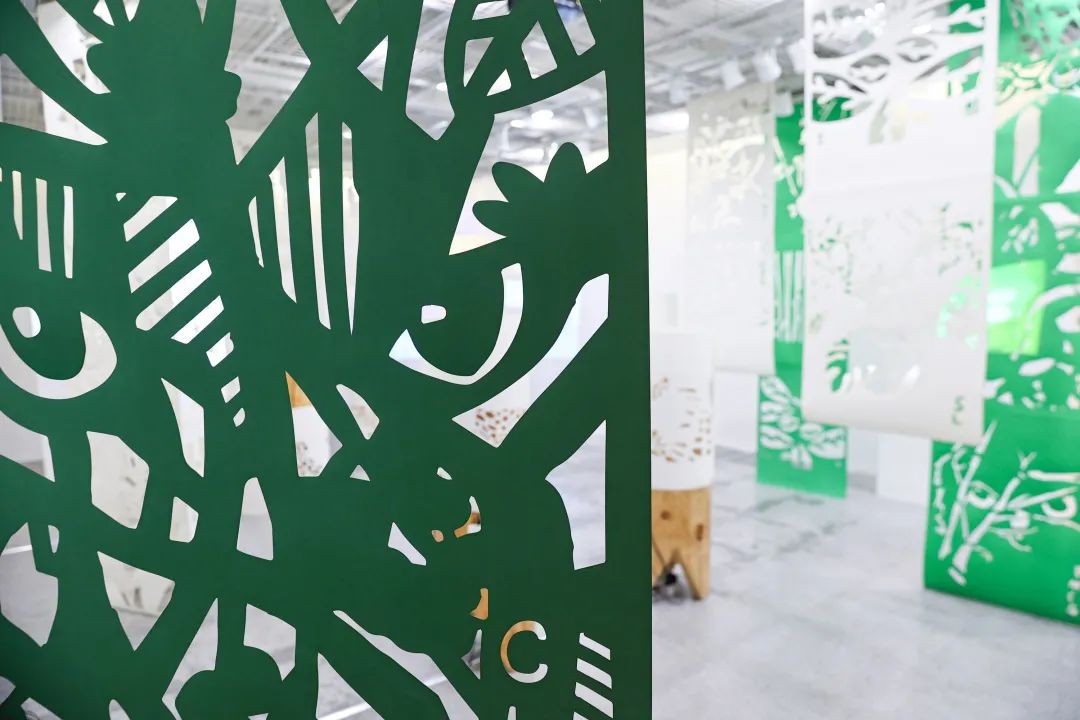 Abstract Landscape by Senior School
Inspired by Brazilian artist Luiz Zerbini, our Grade 8 students go on this journey where they embrace this distinctive style of Brazilian modernism. The final artwork is an artificial landscape broken into seven parts, made up of smaller symbolic exchanges constructing layered scenes, full of traces of life, visually chaotic yet precisely planned! Behind the scene was hours of communication and collaboration by the Grade 8. It was a process of accepting ideas, change and teamwork.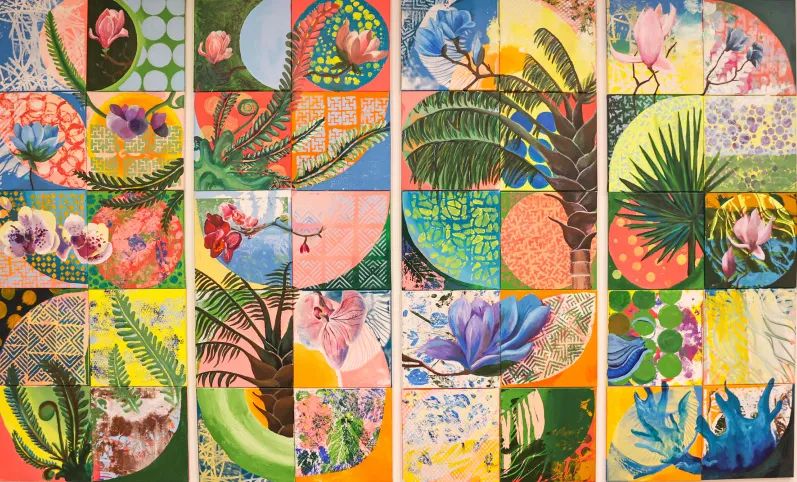 Who am I?
Part of the exhibition included an interactive corner for children to demonstrate the self. Children had fun clapping, running and stamping their feet.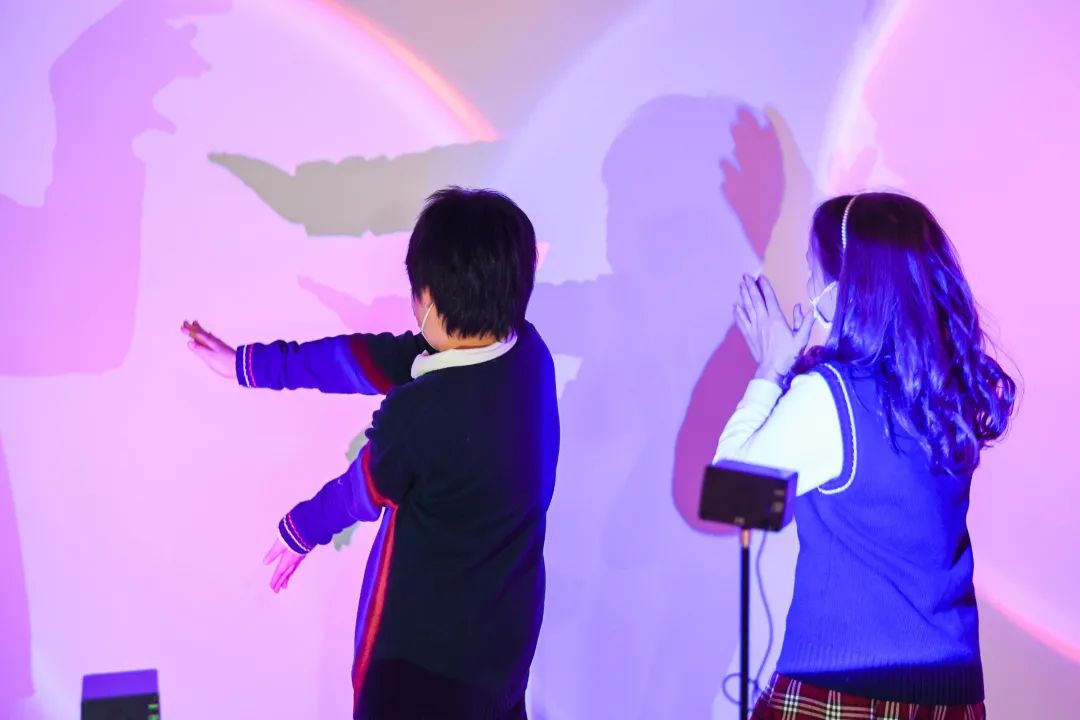 Later that evening and during the weekend, SSIS families came to visit. The exhibition then opened to the public from Saturday, 15 January. The weekend workshops were well-attended, and everyone who participated left feeling "art-spired".
A big thank you to our sponsors for supporting our event, which would have not been possible without the support of the entire faculty and parents.
Thank you to everyone who came to view our hardworking students' beautiful art pieces, which were a true reflection of life and growth.
We're looking forward to the next 25 years and beyond!