At SSIS, we encourage all students to strive for excellence – academics, healthy active living and overall well-being. Our inclusive offering of a variety of sports programmes encourages them to develop skills that are transferrable across many aspects of their growth and development.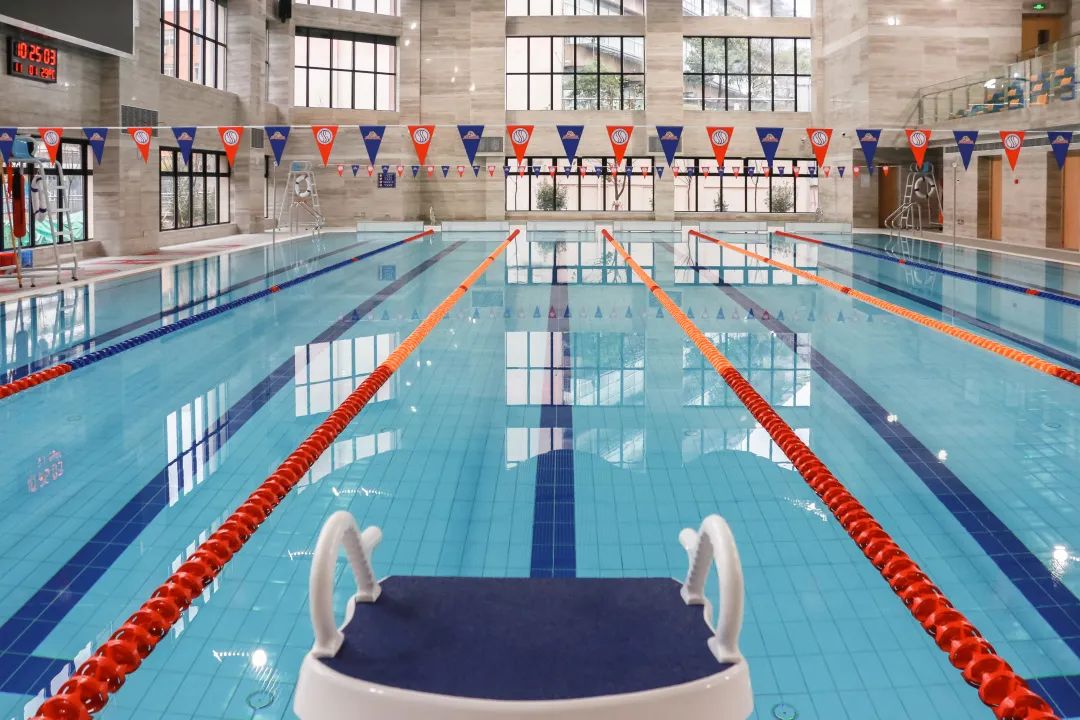 The SSIS Swim Programme provides students with a unique opportunity to learn swimming from an early age. We are committed to ensuring our students acquire a useful life skill, train from a young age, and we provide the best resources to facilitate recreational and competitive swimming.
Physical Education (PE) curriculum lessons
Adapted from the "Swim England" programme, our Physical Education Swim Curriculum aims to develop confident and competent swimmers. This framework builds the skills and motivation needed to develop a lifelong love of water and maintain an active and healthy lifestyle through swimming. 
Through fun games and water-based activities, K2 students are introduced to swimming in a fun and safe way to develop water confidence and safety. 
Primary School students follow a blend of instructional lessons and meeting their own swimming goals and objectives. Level awards are given to students at the end of each rotation. The unique curriculum allows our students to progress and develop their swimming ability over the years.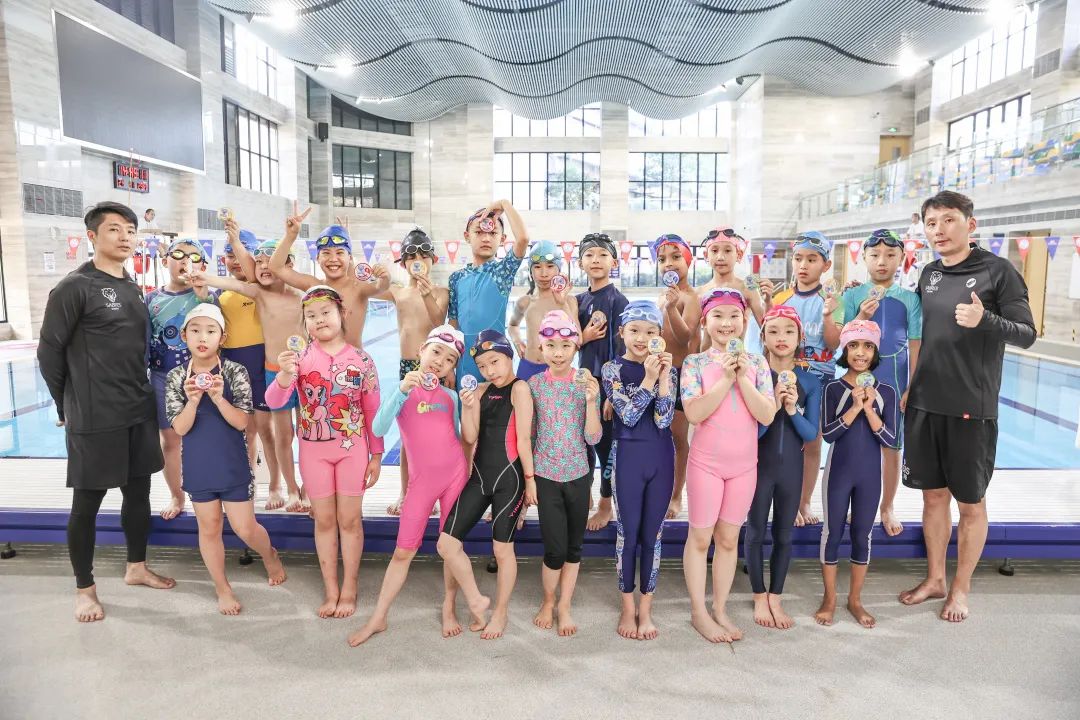 Other than practical swim lessons, Senior School students undertake a theoretical component which they will learn: 
how to identify stroke faults and how to correct them
basic principles of strokes
analysis of stroke development and improvement
Within the PE lessons, the "Talent Identification Programme" helps to identify talent early and provides students with opportunities to develop their skills and ability further.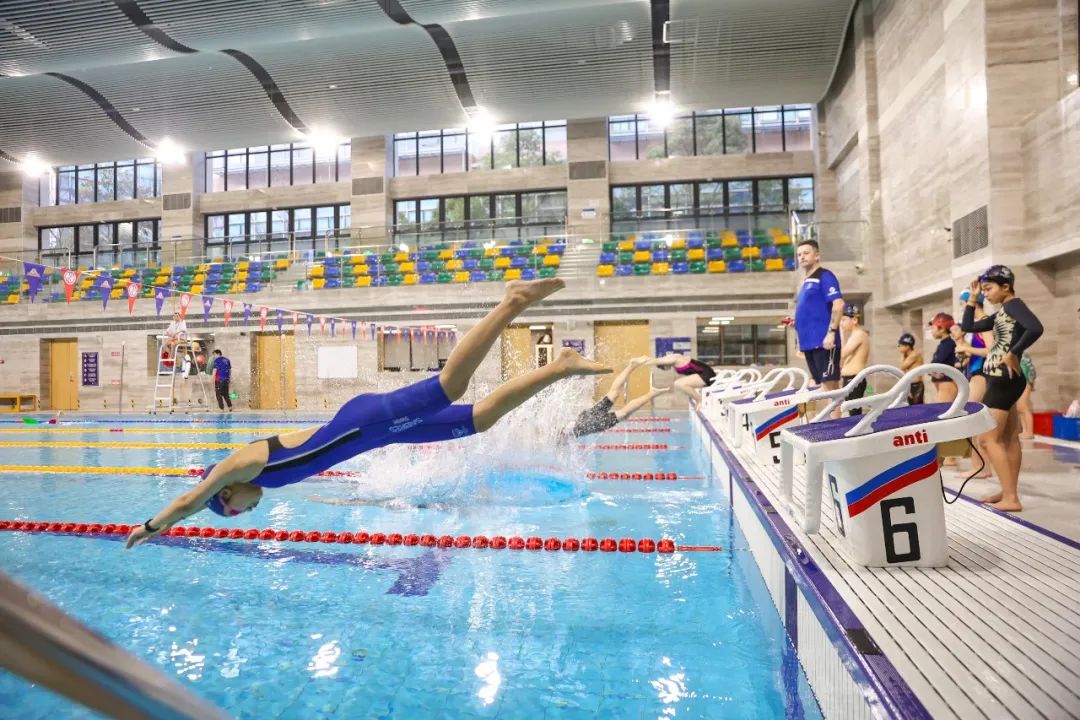 Co-curricular Activities (CCAs)
Other than PE swim lessons, students are offered many other swim opportunities. Swimming CCA has become a very popular one. This allows interested students with more time in the pool, concentrates on stroke correction and development along with race preparation. It includes but is not limited to, starts and turns, more difficult events like Individual Medley (I.M.) and longer distance events.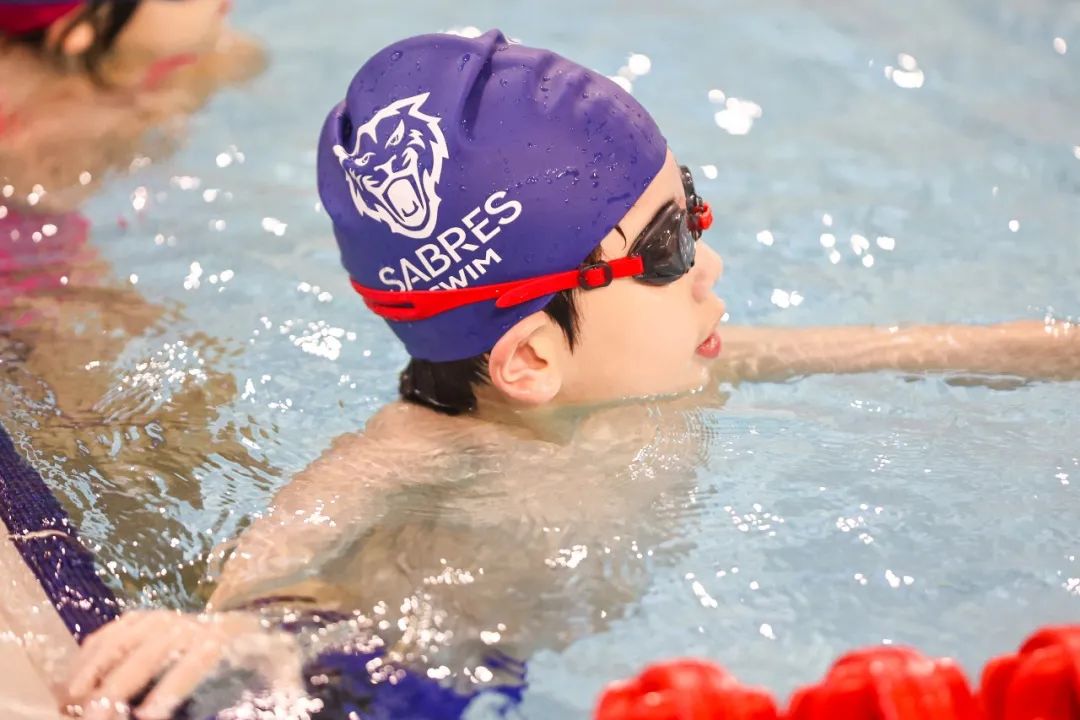 Sabres Swim Team
The SSIS Sabres Swim Team is continuously growing in number, strength and enthusiasm. Members for the swim team are selected through the Talent Identification Programme and swim trials conducted. Students starting from Grade 2 onwards have the opportunity to be part of the Sabres Swim Team.
There are two sections: 
Swimmers in the 8s & Under Development Squad do not compete, but learn about swim meet etiquette and are coached in how to race and how to train according to World Wide guidelines. It prepares students to compete when they reach the age of nine. While they do not compete competitively, under 8's get to participate in 'fun' development meets, where times are not recorded. These meets are all about having fun and taking away the anxiety of competitions.
The competitive squads for students aged nine and above will have to commit to training hours and will be able to participate in various swim events and competitions.
Part of Shanghai Swim League (SSL) 
The Sabres Swim Team compete regularly within the Shanghai Swim League (SSL), which was set up for all international schools in Shanghai. There has been enormous growth and now includes schools from Suzhou, Hangzhou and Nanjing, which makes for over 32 schools in the highly competitive league. SSL events take place throughout the year, usually in rounds and end with the SSL Championships and then the annual Long Course Meet at the Shanghai Oriental Sports Center. 
Our team has completed the first two rounds so far this year with the third coming up after Chinese New Year. Due to Covid-19 safety protocols, the events were held virtually. 
For us, as a brand new team, there is a silver lining because this has helped us with swim meet etiquette and the detailed intricacies involved with a swim meet. We are proud to say that we are holding our own against schools that have long-established swim teams and swim programmes, as well as being thankful to learn alongside them in these challenging times. 

Mark Glover, Aquatics Director
Our goal this year – if restrictions allow – is to send our swimmers to the Association of China and Mongolia International Schools (ACAMIS) swim championship later this year. 
Go Sabres!