T1W13 – 25 Nov 2022
Dear Senior School parents,
It was fantastic to see and speak to so many parents at the International Family Bazaar (IFB). Thanks to PSG, students and all staff that volunteered their time to make this event a resounding success.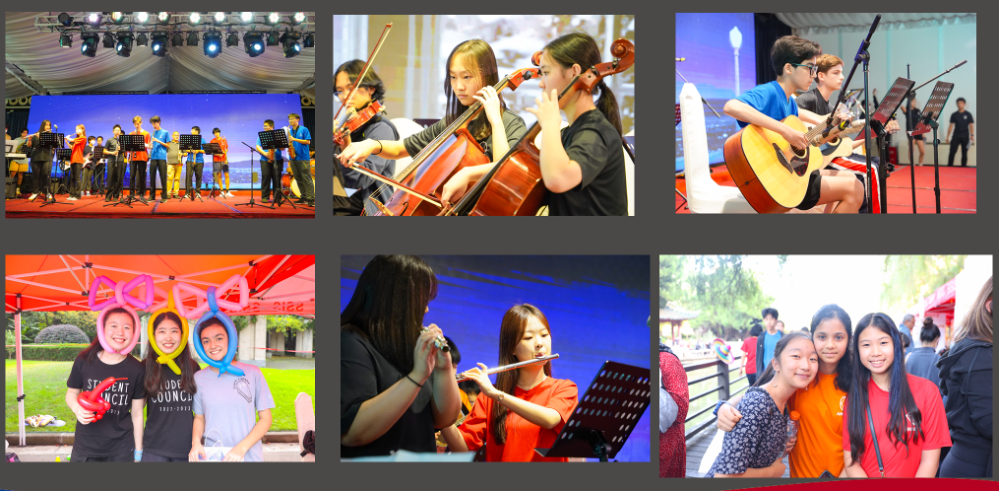 While this is a busy time with many important end of term assessments scheduled, I have been very impressed with all the aesthetic, athletic and enrichment activities our students have continued to prioritise. I want to thank every parent, student and staff member that is contributing to making SSIS a dynamic, positive and vibrant school community. The best showcase for our school is our students, and I am grateful to be able to support their character development and share in their achievements.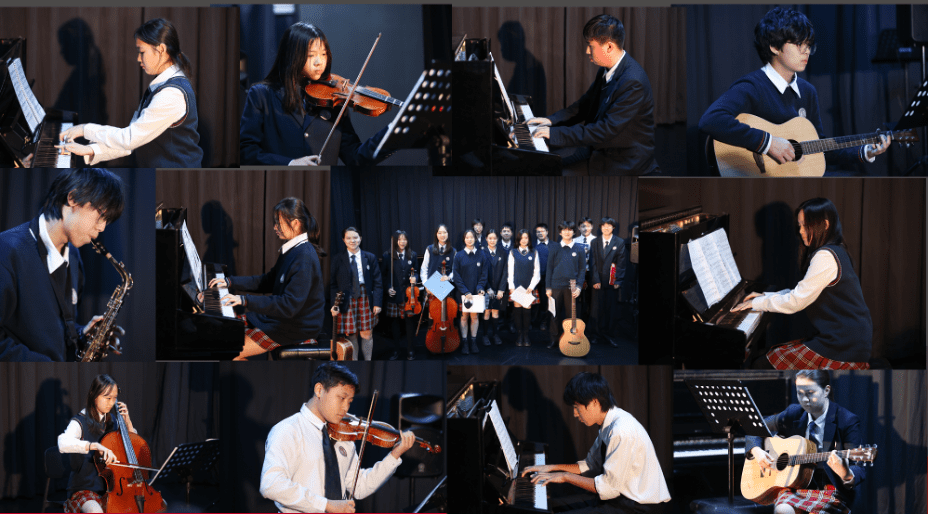 Another highlight of the year is the IGCSE Awards & Recognition Ceremony and Dinner scheduled for Wednesday 30th November at 14:30. A special thanks to Mr Cole and his team for the meticulous planning that has gone into this celebratory event. A reminder that this whole school event is in the PAC and the Merlion cafe will be open to all grade 11 parents. Please refer to Mr Cole's ManageBac message to reserve your seat.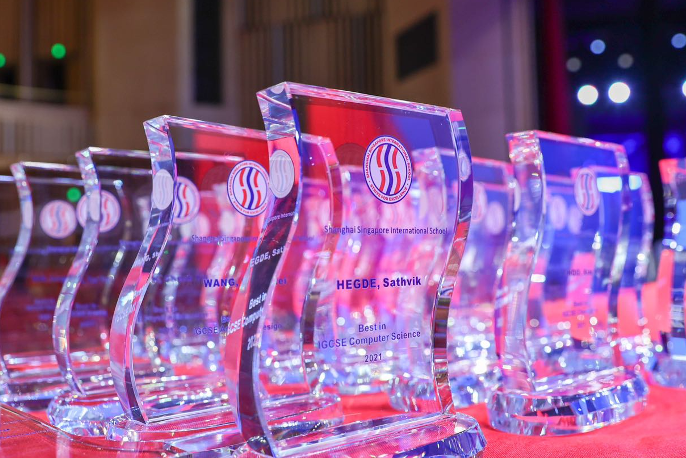 IGCSE and IBDP Subject Option Parent Presentation
Tomorrow, we have IGCSE and IBDP Subject option parent presentations starting at 11:00. Please refer to the messages from Mr. Cole and Mr. Crossley for more detailed information on this session and follow-up sessions with your children
Term 1 report cards and Parent Teacher Conference (PTC)
Term 1 report cards will be available on ManageBac from midday on Thursday 1st December
The SchoolsBuddy platform is open for parents to book their timeslots until 16:00 on Tuesday 29th November. Late appointments can be made by emailing the teacher directly. Parents who are unavailable on 3rd December may also request to meet the teachers outside of this time. Of course, I am also available on this day for parent meetings
This PTC focuses on informing you of your child's progress and setting SMART goals for the next term. Teachers and parents can also share strategies for working collaboratively to support the children.
Please refer to yesterday's message from ManageBac for more detailed information on how to book meetings.
There will also be Grade 12 IBDP Group 4 presentations on the theme of "Greenifying SSIS" in the PAC from 09:30-12:00. Senior School parents are welcome and encouraged to attend the presentations.
We look forward to seeing you on Saturday 3rd December!
With gratitude
Mr Steven Gaynor, Senior School Principal
Dates for your Diary
Saturday 26th November (11:00) : IGCSE and IBDP Options Morning
Wednesday 30th November (14:20) : IGCSE Recognition & Awards Ceremony followed by a celebratory dinner
Saturday 3rd December : Parent Teacher Conference (PTC)
Thursday 8th December : IGCSE Art Exhibition
Tuesday 13th December : G6-G7 Transition Morning (Students)
Wednesday 14th December : G6-G7 Transition Morning (Parents)
14th & 15th December: Santa's Workshop
Friday 16th December : Korean Parent Coffee Morning including translation of G6-7 Transition & Subject Options presentations
Student Wellbeing
Dear parents,
It has been an exciting few weeks with many, many fantastic events in senior school.
The IFB was a resounding success where parents, students and teachers came together for a day of fun and fund-raising.We have had 'In the Spotlight' sessions where teachers have shared their love for reading over the PA. Then some wonderful student performances in the IGCSE Music Recital and the Drama devised pieces. Over the weekend, school was abuzz with the swim competition and the MUN conference – both successful events bringing much acclaim to SSIS. Without doubt, our students challenge themselves in such an array of activities and we must commend our wonderful staff who are always at hand to support, guide and chaperone.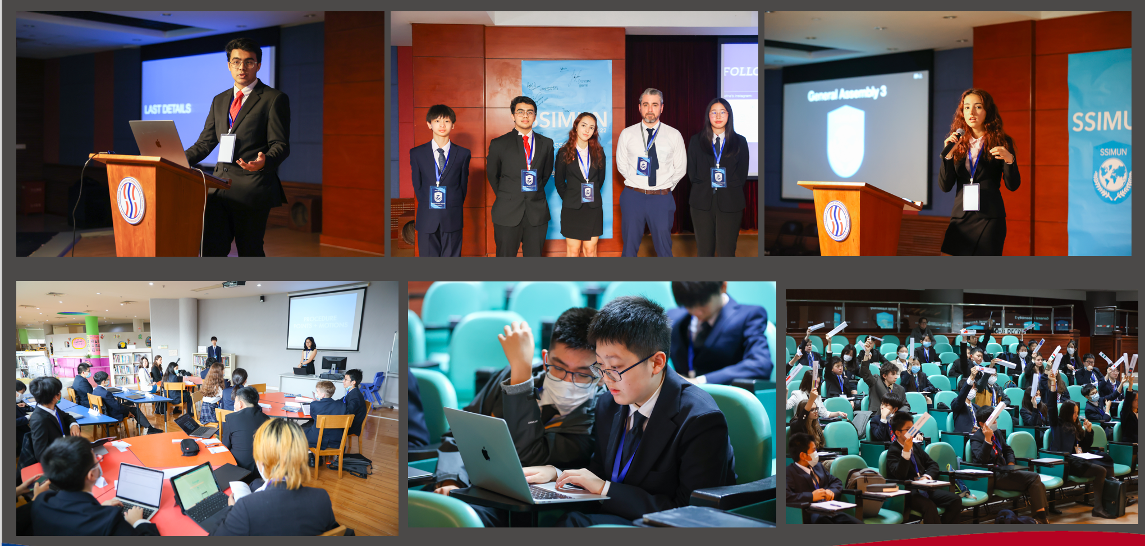 Tuesday's assembly was also rewarding with many student-led initiatives being showcased followed by an external guest speaker Juju Wang who shared on her illustration career. We also had the 1 Act Festival which everyone looked forward to and this weekend, we hope to meet many of you at the Christmas Gala. Next Thursday 30th November, we also have another PEP where we will focus on how parents can help improve their child's literacy and love for reading. Do join us.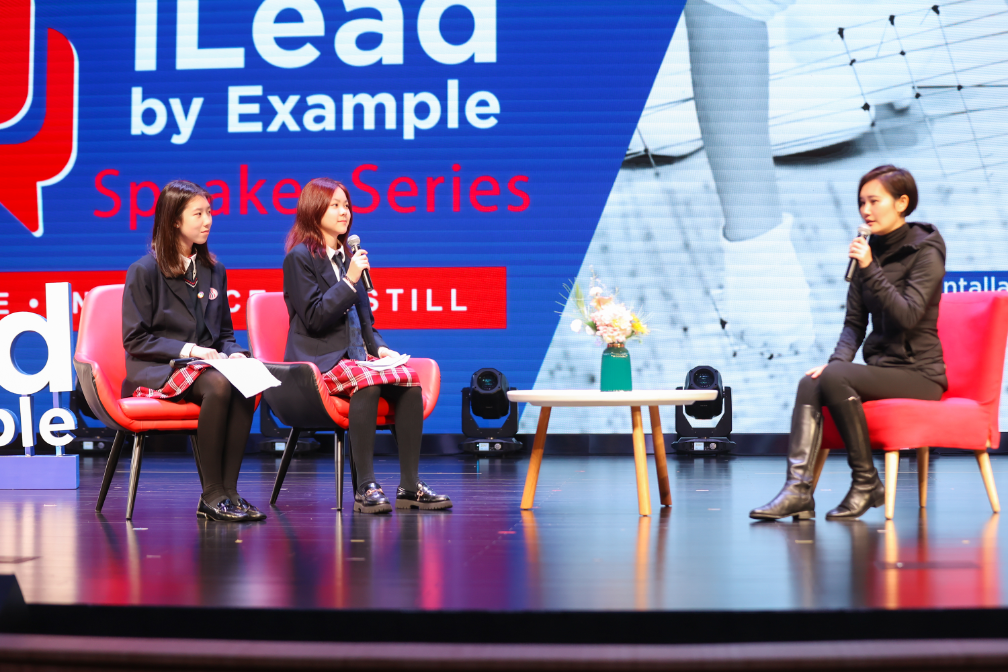 CONGRATULATIONS ALL ROUND!
Ms Shireen Naidoo, Senior School Assistant Principal shireen_naidoo@ssis.asia
Academic Coordinators
There are several key events coming up over the next couple of weeks. At the moment, our teachers are very busy finalising grades and report comments in preparation for the Parent Teacher Conference on 3rd of December. I highly recommend attending them as parent-teacher relationships are key to building student success in school.
Mr David Herring, CLSP Coordinator david_herring@ssis.asia
There are several key IGCSE events coming up over the next couple of weeks. This weekend we begin the process of welcoming our incoming IGCSE cohort with a parent information morning, and next week we introduce the students themselves to our offerings before celebrating the achievements of our recently graduated cohort. Next week also sees our parent-teacher conference, which is an ideal time for parents to check in with teachers and work together on setting meaningful and attainable targets for the students.
Mr Andrew Cole, IGCSE Coordinator andrew_cole@ssis.asia
It is an exciting time as the holidays are approaching and we crest over the Term 1 hill. With the G12s, their science presentation, where they pitch a solution to a global issue, will take place December 3rd. We will also be hosting parent and student information sessions in the coming weeks for the G10 students who will soon be selecting their IB DP courses. These are exciting times, and we will work personally and individually with each family to select courses that suit their future goals!
Mr Adam Kent Crossley, IBDP Coordinator adam_crossley@ssis.asia
Reminders
Please ensure your children are ready for Monday, Wednesday and Fridays COVID testing by coming to school with their ID cards. ID cards are also required to take out books from the library.
If your child is absent, please email your child's form teacher as soon as possible with a reason. Please also directly state whether your child has a fever or no fever. It is a Shanghai Education Committee requirement for all schools to record attendance and reasons for absence.
A reminder that students should arrive at school wearing smart shoes and ties. As the weather starts to cool, students should also wear their school blazer as the first outer layer of clothing. Dark minimal label outer jackets may be worn over the school blazar.
Please email me with any questions you may have, and we can arrange a follow-up phone call through my PA Katharine Chen.
Contact Information
| | | |
| --- | --- | --- |
| Mr Steven Gaynor | Senior School Principal | steven_gaynor@ssis.asia |
| Ms Katharine Chen | PA to Senior School Principal | katharine_chen@ssis.asia |