T3W2 – 24 March 2023
Let's Go Sabres!
Shanghai Swim League Round 4
Last weekend our school hosted the SSL Round 4 swim meet. It was a fantastic event to see all of the swimmers from around Shanghai ready to compete. The gym was buzzing with excitement during marshalling, and it was a full day of races, smiling faces and lots of personal bests for swimmers racing. We would also like to thank all of the parent volunteers and SSIS community support that we received. What a great Saturday! This weekend the Junior swim team is off to Shenzen for their ACAMIS meet. Good luck Sabres.
Bi-athlon – A first in PE!
In Senior School PE we hosted a bi-athlon as the final culminating activity for our grade 9 & 10 students in sports education. It was really great to see the students push themselves in the pool and on the track.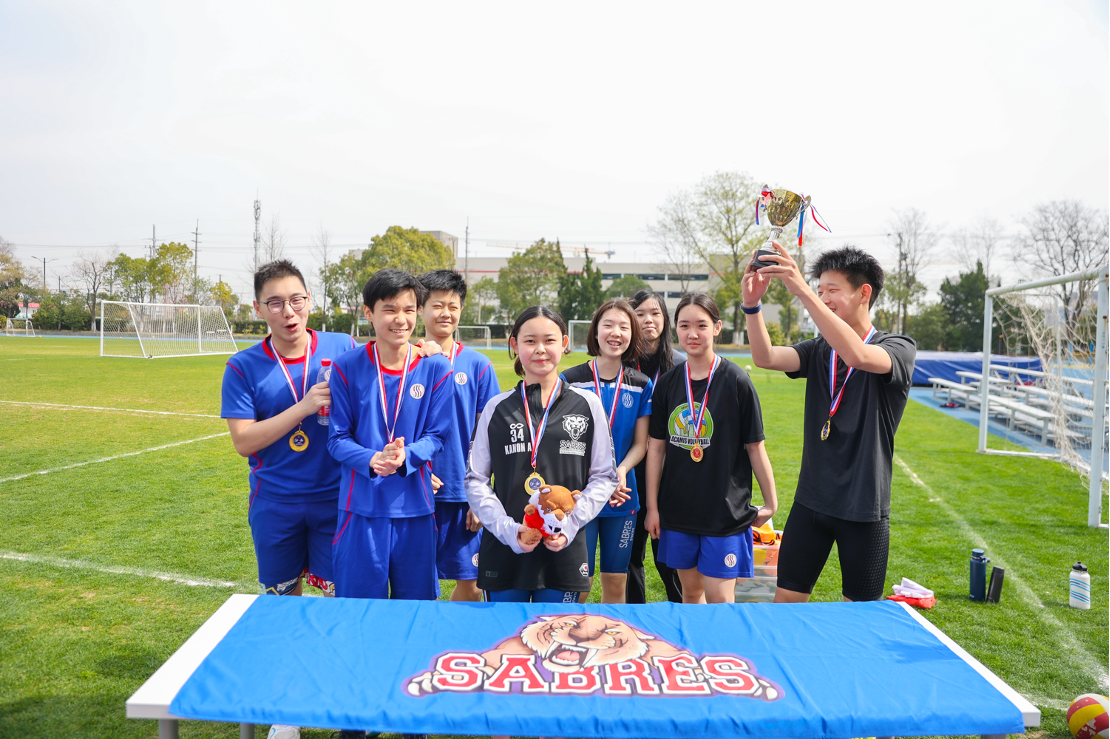 Sports Week
Reminder – Next week is our Sports Week! If you have some time, you can ask your children at home if they are ready for their big day. We are so excited to fill the field with house colours and lots of fun.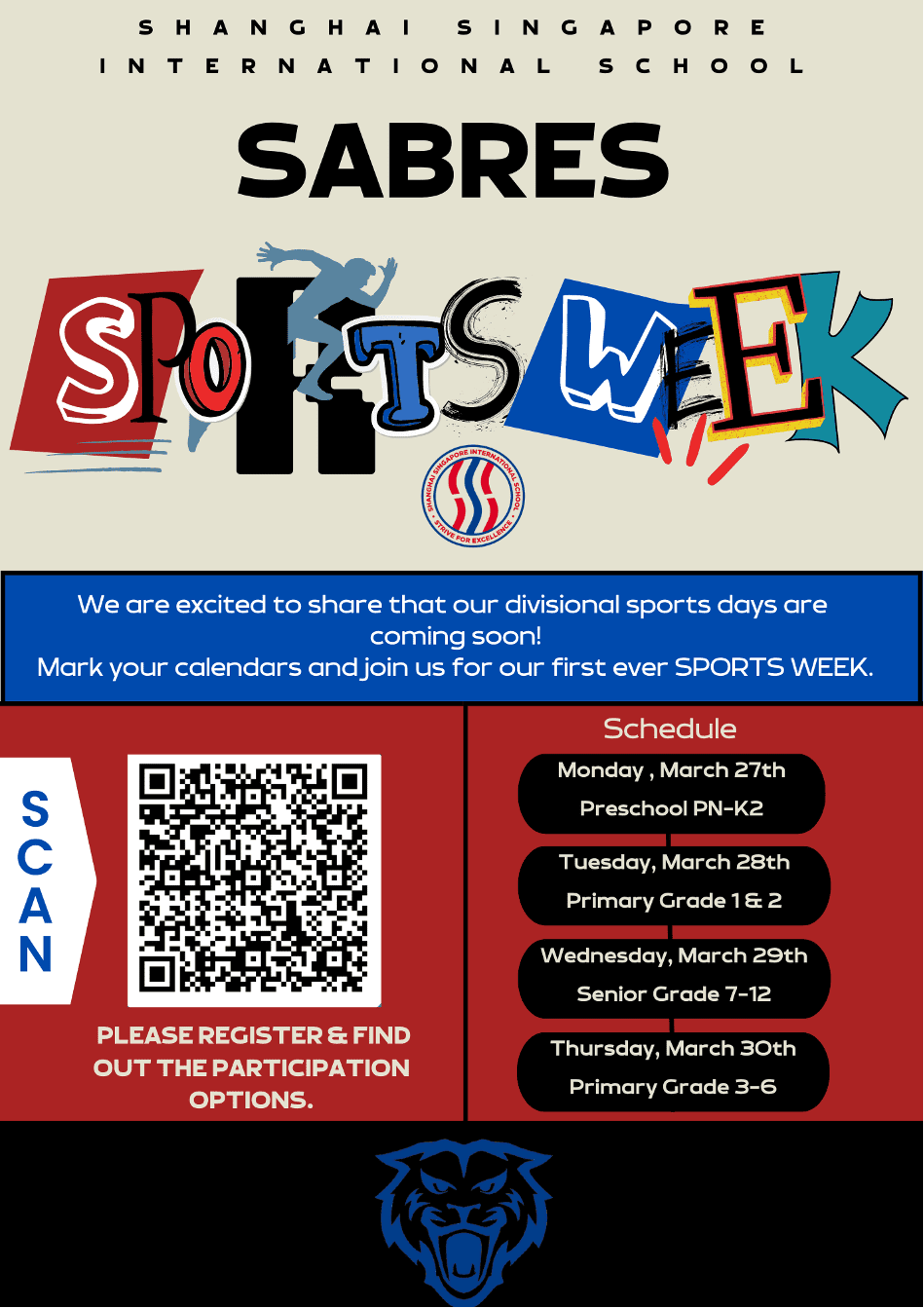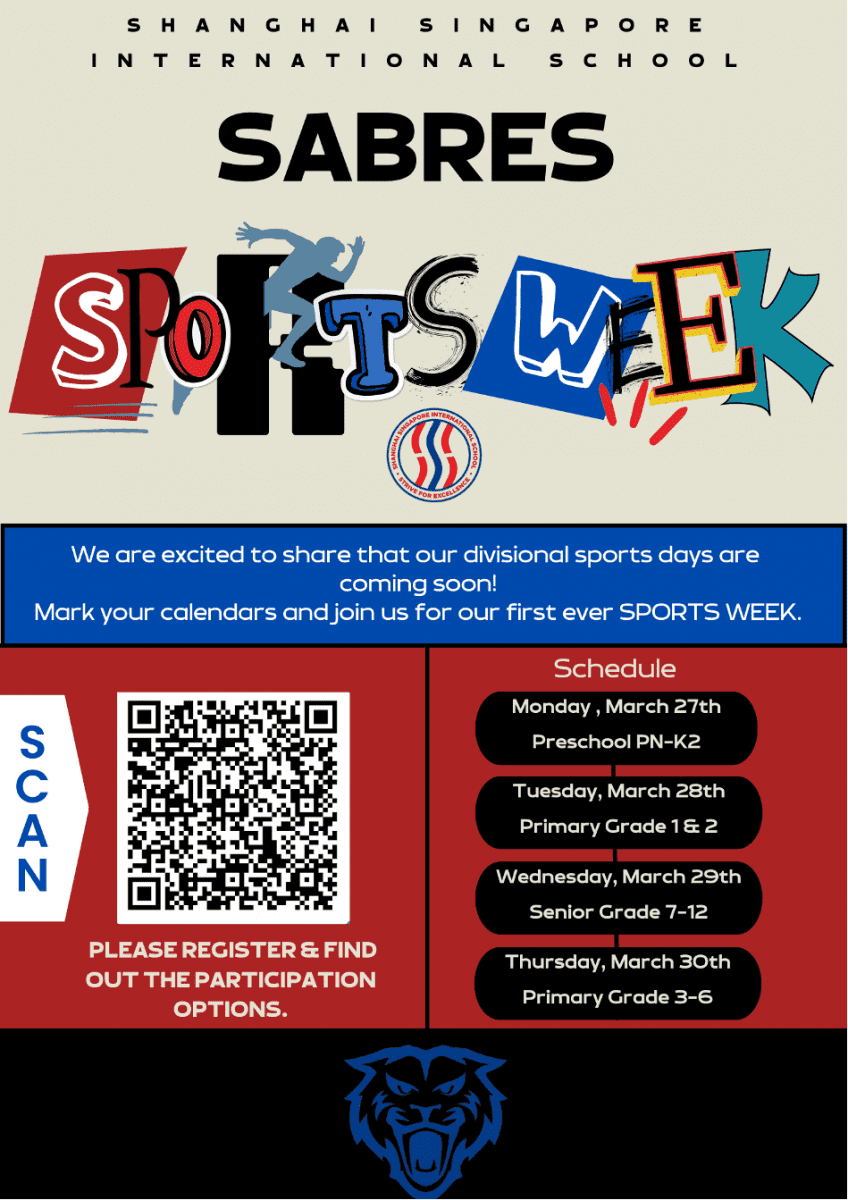 See you at the finish line!
Upcoming Sabres ACAMIS events:
25 March ACAMIS Swim in Shenzhen
20 April ACAMIS Soccer in Beijing
Keep that Sabre Spirit up!
Sincerely,
Katrina SENARATNA
Director of Sports and Activities