SSIS takes pride in recognising and awarding students who embody the school motto by striving for excellence and achieving exceptional results through dedication, hard work and perseverance. The fourth annual SSIS Scholarship Award Ceremony was held during the Senior School assembly on Monday, 6 September, and was attended by parents who were beaming with pride.
Seven Grade 11 and Grade 12 students who are not only top academic achievers, but who also actively participate in various after school programmes and activities, were selected for these prestigious scholarships.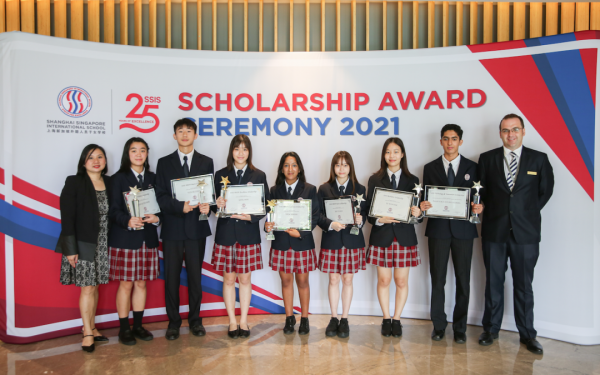 The recipients for this academic year are:
SSIS IBDP Excellence Scholarship Award 
Diya DINESH, Grade 12
Qi Ru SOH, Grade 11
SSIS IBDP Merit Scholarship Award 
Xin Yi HOO, Grade 12
Yun Ze CHEN, Grade 12
SSIS Athletics Scholarship Award 
Cheuk Yin MOK, Grade 11
SSIS Aesthetics Scholarship Award 
Ye Won KIM, Grade 12
SSIS Technology & Innovation Scholarship Award 
Paarth Kaustubh SHARMA, Grade 12 
I would like to congratulate all SSIS scholarship recipients. I hope this acknowledgement helps you to achieve your long-term goals, motivates you to strive for excellence and helps you to make a difference here at SSIS and the community beyond. 

David SHIRLEY, Head of School
The awards ceremony acknowledges well-rounded students with strong academic results in the International Baccalaureate Diploma Programme (IBDP) and those who have excelled in other areas, such as performing arts and athletics. The school regularly reviews the scholarship offerings and, in the past year, introduced new awards in the areas of technology and innovation, and leadership and community service. These holistic offerings serve to recognise and provide multiple pathways of excellence to our students as laid out in our Strategic Thrusts 2020-2025.
The parents of the recipients were ecstatic when they received the good news, and felt that their child would not have excelled without the nurturing and caring attitude, and hard work from SSIS teachers.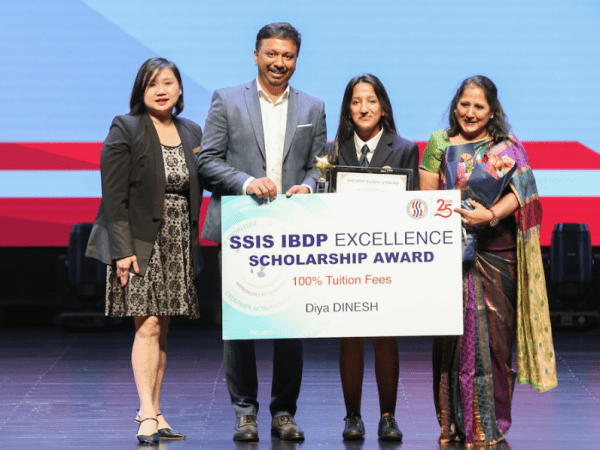 It's our pleasure to be addressed as Diya's parents. She has always exceeded our expectations, though we never explicitly set any.  We attribute this success of hers to the pleasure that she seeks in learning and how she never gives up on a task until she is 100% satisfied. It has been a joint effort not only from us, but also from her teachers, peers and overall the school that has moulded her into the bright and passionate person she is today. We are a big fan of the community concept of the school, which we felt is the foundation for any child to become a better human being for the future. We think every student should remember that if they can dream it, they can do it.

Diya DINESH's parent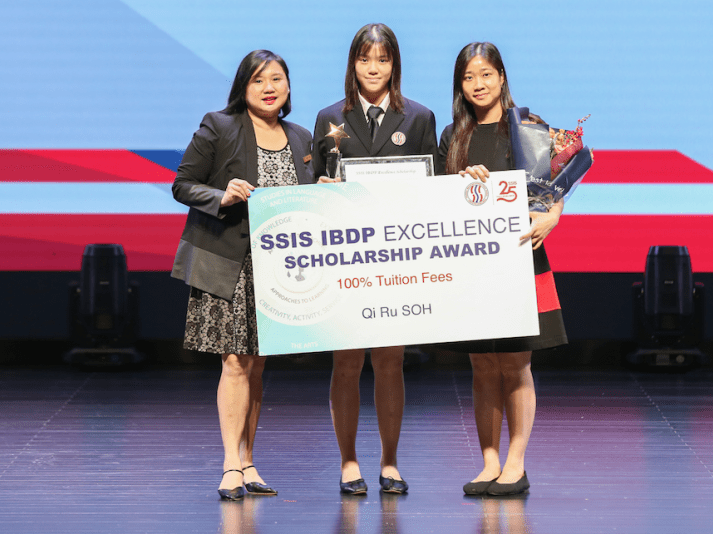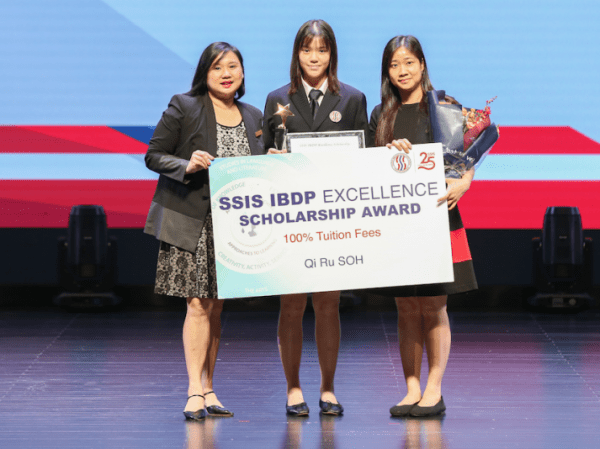 I am deeply thankful to the school for this honoured recognition for Qi Ru. I am proud of her. We are blessed and fortunate for this special opportunity. I believe Qi Ru will continue to strive to be better and achieve a new level of excellence.

Qi Ru SOH's parent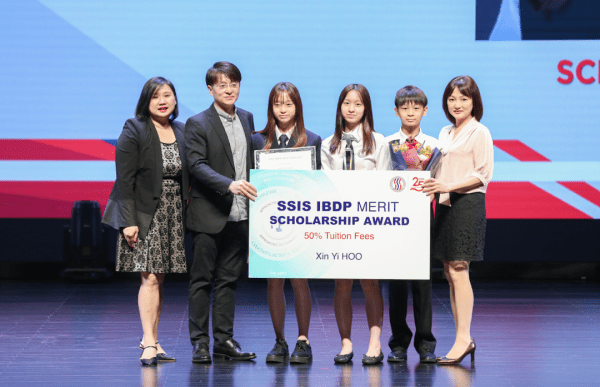 We have been at SSIS for five years. Since G7, Xin Yi has spent her whole middle school journey at SSIS. I would like to thank all of Xin Yi's teachers for their guidance and support. We are also very proud of her for being disciplined and dedicated to learning. Xin Yi has set a great example for her younger brother and sister who also study at the same school.

Xin Yi HOO's parent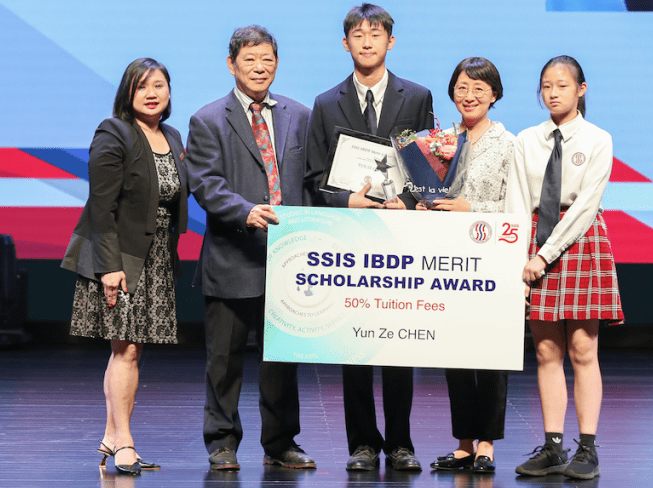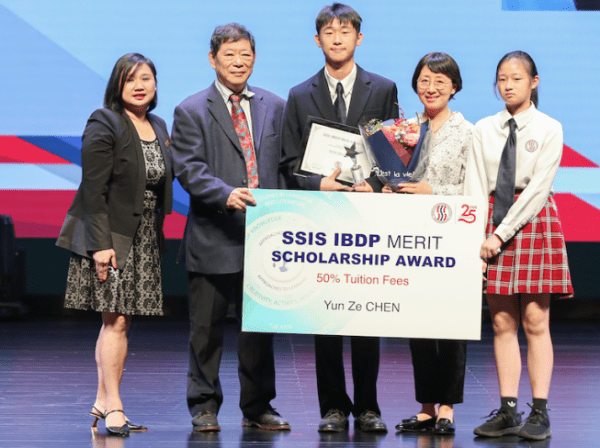 We are proud of his full commitment and passion for studying, as well as the things he is very interested in. We are also very happy to see his continuous improvement in almost every aspect. Without the help and support from the shool, teachers, counsellors as well as his fellow classmates, we are afraid that he won't be able to succeed.

Yun Ze CHEN's parent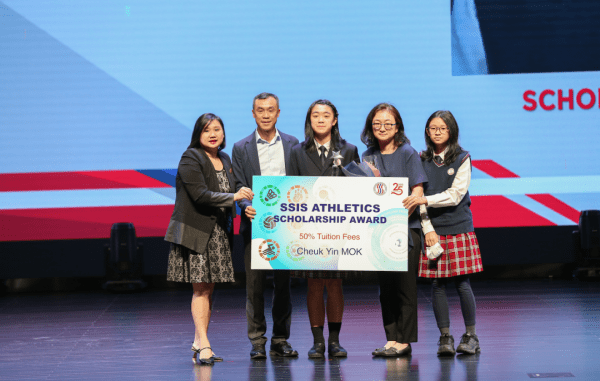 We feel really honored that Cherly (Cheuk Yin) has received the Athletics Scholarship. We are also extremely thankful for SSIS for this opportunity, especially the coaches, teachers and her fellow teammates for supporting her. We hope that this Award can encourage more students to try new things & develop themselves through sports!

Cheuk Yin MOK's parent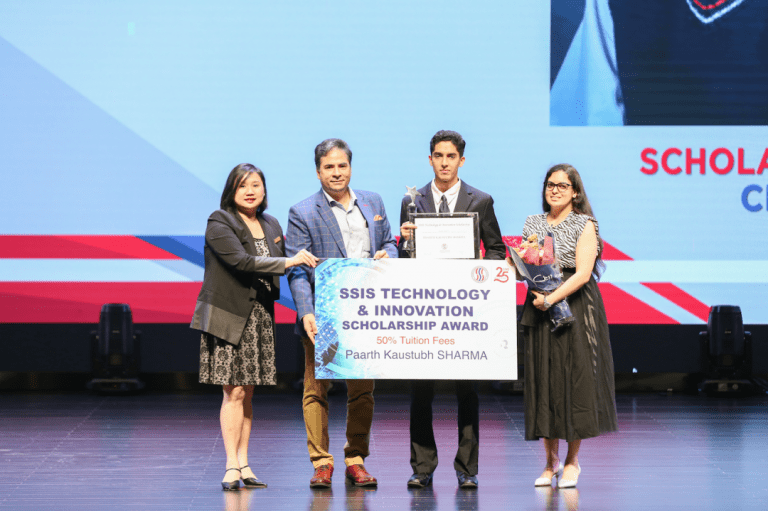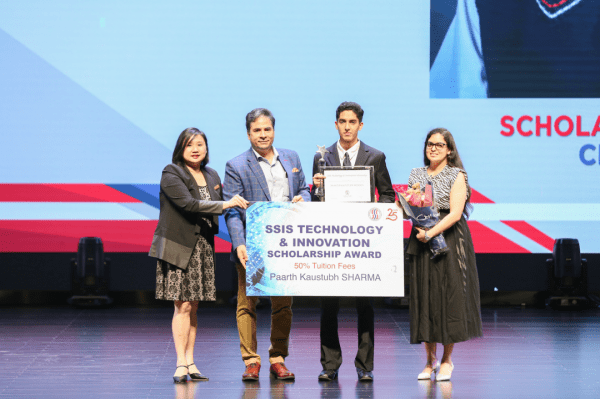 Paarth joined SSIS in 2011 in Grade 2 and has been nurtured by the committed faculty of SSIS over the years. Therefore, this award truly belongs to all the hard work of his teachers and mentors at SSIS. We feel very proud of his achievement. 

Paarth Kaustubh SHARMA's parent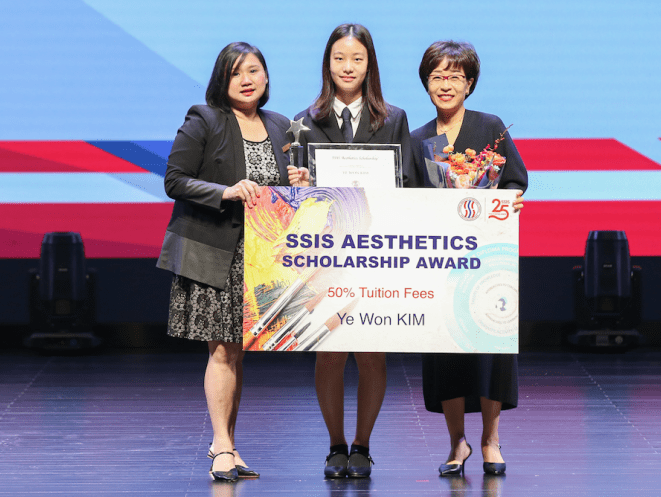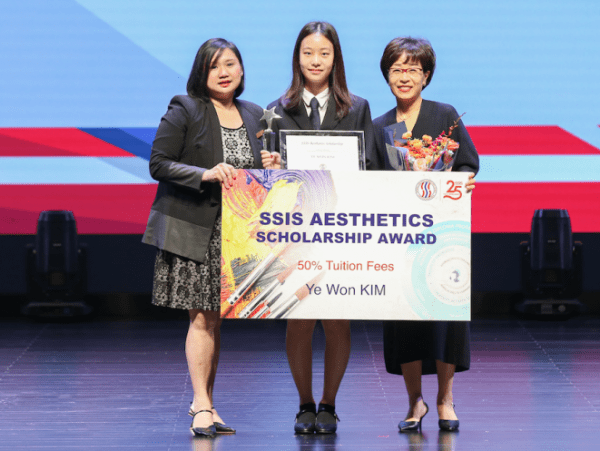 I appreciate Gina's (Ye Won) dedication in sharing her gift and talent through many school activities. Thus, I believe all the experiences broadened her outlook to find a spark that ignites her interest. I have always thought that meeting passionate teachers is very important, and it is a blessing to meet the teachers who had encouraged and guided her to pursue her vision.

Ye Won's parent
We are also very proud of our last year's scholarship holders who have graduated from SSIS. Two of them have obtained a perfect IBDP score of 45 points and one of them obtained a near perfect score of 44 points. All four of them will be attending top tier universities.
The students' achievements are testament to SSIS's commitment to develop students who are passionate, lifelong learners. At our school, parents and teachers are partners in action who work together to produce high-achievers that are able to get into some of the world's best universities.  
At SSIS, together, we strive for excellence! 
Know more: