For our class of 2020, this unforgettable year became an unforgettable day as they finally graduated with their peers in a live ceremony. Not many students around the world were so lucky. As pointed out by Head of School Mr TAN Thong Howe, this was the first time a graduation was being held in our new Performing Arts Centre (PAC). In fact, it was the first-ever event to be held in the PAC, and rightfully so.
Mr TAN got the students to give a standing ovation to all the parents who couldn't be there, and also acknowledge the teachers who showed care and love all through the period away from school.
Today marks a significant milestone in the lives for our Grade 12 students. Today, we witness and celebrate their graduation. Even though the circumstances are quite unique, we hope this graduation will be as memorable, if not even more memorable than we have ever had for our soon-to-be alumni. We extend our heartfelt congratulations to them and their families!

Billie LEONG
School Principal
There were many touching moments in the graduation ceremony:
Mr Alberto OSORIO, the IGCSE and IBDP Physics teacher, edited a beautiful tribute video that was played to applause.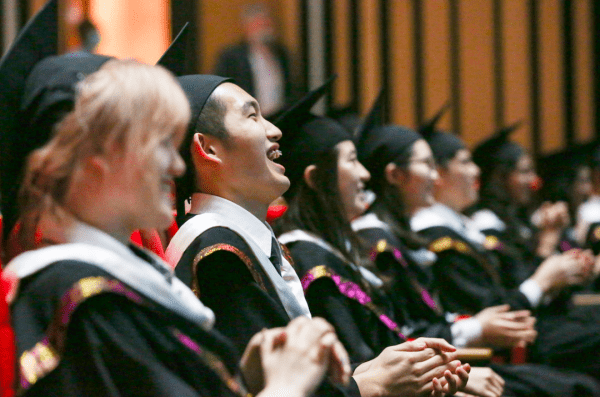 Priyanka SWAMINATHAN and LEE Siyeon performed Cups, and the refrain "You're gonna miss me when I'm gone," certainly lingered on everyone's minds.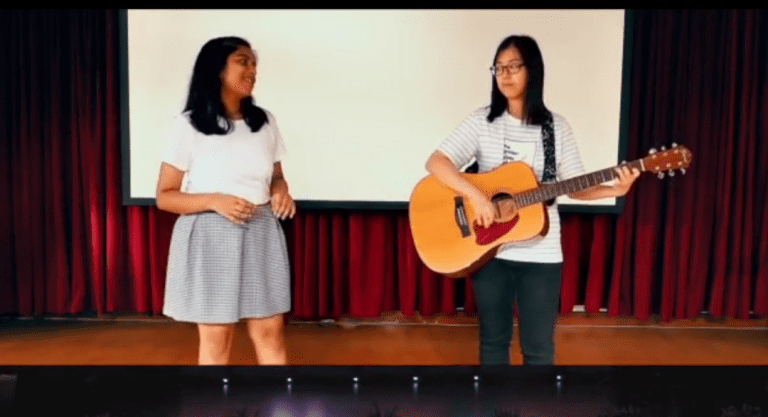 Representing the faculty was James CATTRAN, G9-12 Geography Teacher and CAS Coordinator, who reminisced about his time spent with "the nicest bunch of students ever".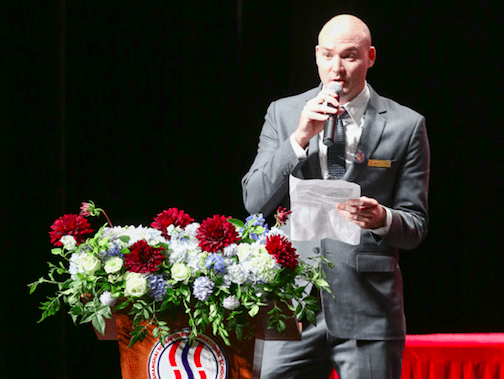 IBDP Coordinator, Mr Adam CROSSLEY couldn't be on stage, but he recorded a message and performed a loving rendition of Bob Dylan's Forever Young. Not many graduating classes get serenaded by their teacher!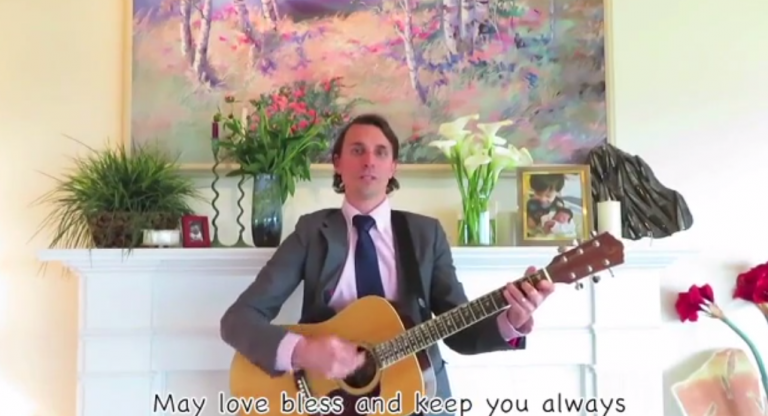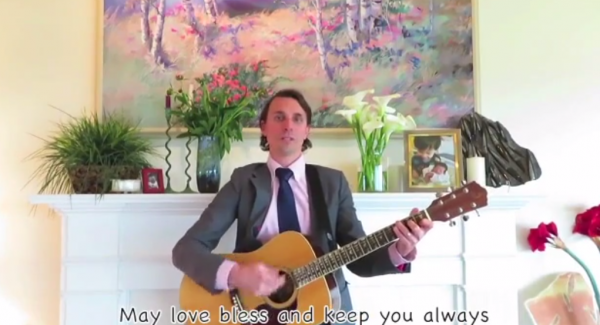 It was clear that OLZO, the Grade 12 band, were emotional while performing (in full gowns!) for the last time together, in front of their cohort. They kept it together long enough to take a well-deserved bow for all the joy they've brought to all our events.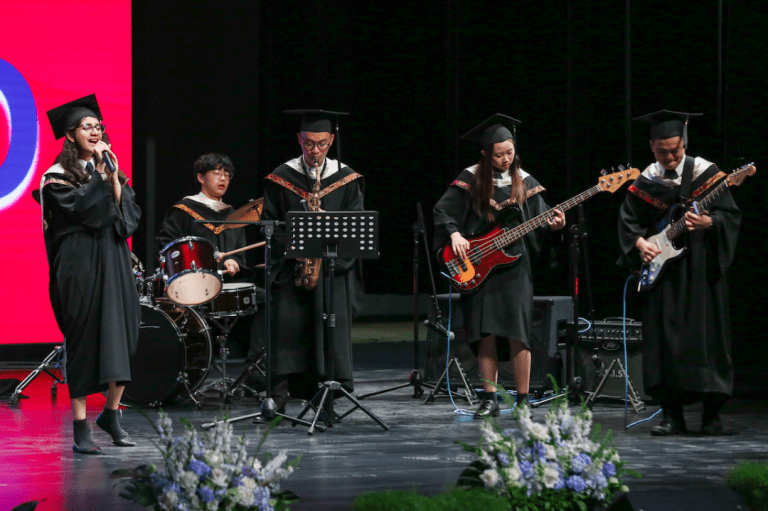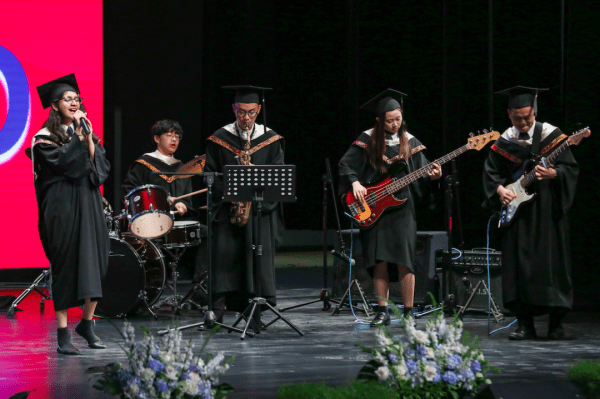 Our Valedictorian Shannon LEE Wei made her speech and gave special thanks to the teachers and the community, "you have my immense admiration and gratitude, we truly wouldn't be here without you." She also gave a shout out to all the parents:"Our parents ran, so that we could fly."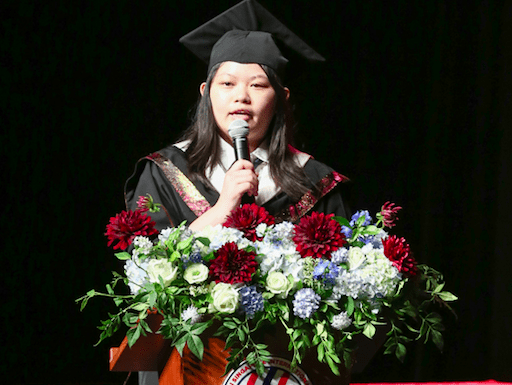 Then School Principal Ms Billie LEONG and Senior School Principal Mr Doruk GURKAN awarded the diplomas to the students.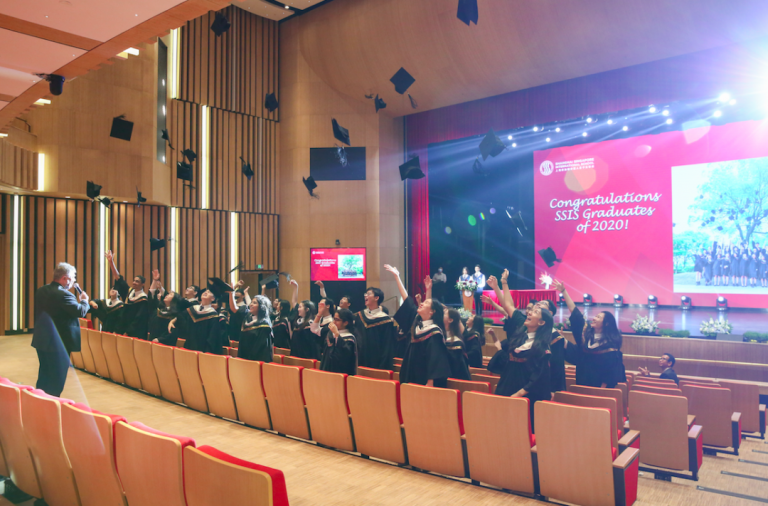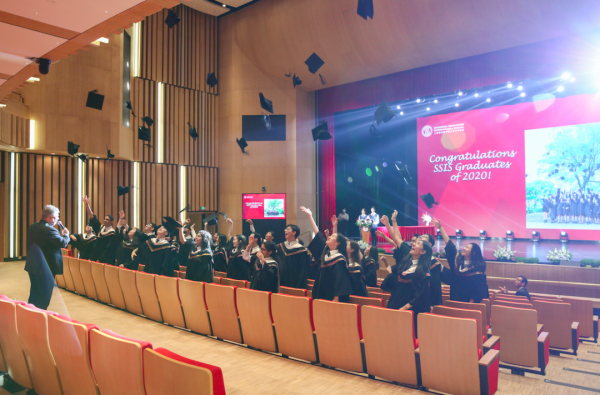 I am honoured to have been a part of their journey to this important day. I wish them success in all that they do. They are the proof of what the SSIS education is all about. During these unprecedented times, keeping the class of 2020 connected is even more important. It is my hope that after graduating from SSIS, all of them continue their friendships and keep the spirit of SSIS alive. The SSIS community will always be proud of their future successes.

Doruk GURKAN
Senior School Principal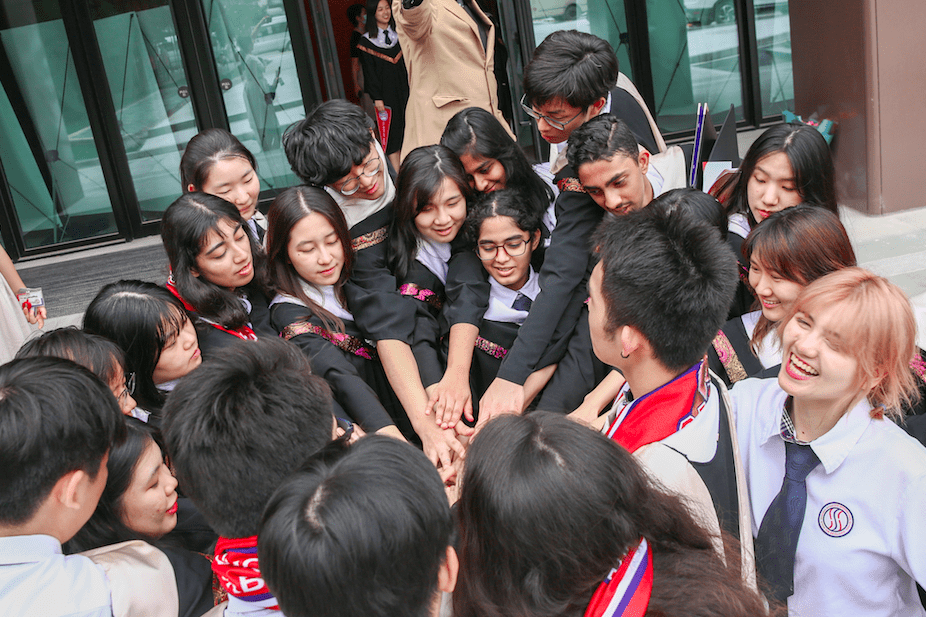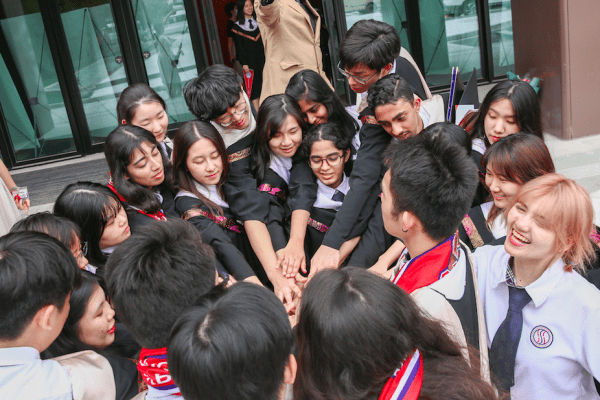 The graduation ceremony marks a period of transition, of fresh starts and of boundless optimism. They are no longer high school kids. Former President Barack Obama recently addressed the high school graduates of American and said that graduation marks your passage into adulthood: "The time when you begin to take charge of your own life. It's when you get to decide what's important to you: the kind of career you want to pursue. Who you want to build a family with. The values you want to live by."
Congratulations, Class of 2020!
And in the words of the aforementioned Nobel Prize winner Bob Dylan, "May you stay, forever young!"