OUR NEW PRESCHOOL AND PRIMARY PRINCIPAL, MS RAMIDA DIN, BRINGS DECADES OF EXPERIENCE AND A REFRESHING STYLE OF LEADERSHIP.
Writer: Mah Jia Min Grade 9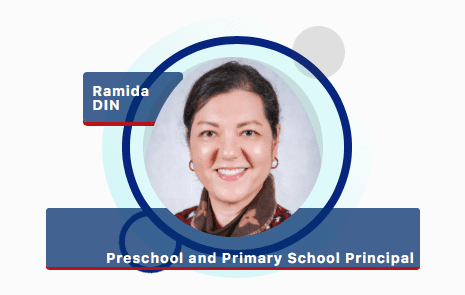 "I believe that school is about learning. Not only learning academically but learning to be concerned, contributing citizens. I like to see a balance in both," says Ms Ramida Din, the new SSIS Preschool and Primary School Principal.
Ms Din is an experienced educator with over 25 years of leadership experience. Way before she became an educator, she was a student first. Ms Din received her teaching degree in Canada, which provided her many opportunities and choices. She says her teachers were extremely supportive, and her fellow students were easy going: there was little competition, but lots of positive feedback. During her high school years, she made many lifelong friends, played sports, and participated in many activities.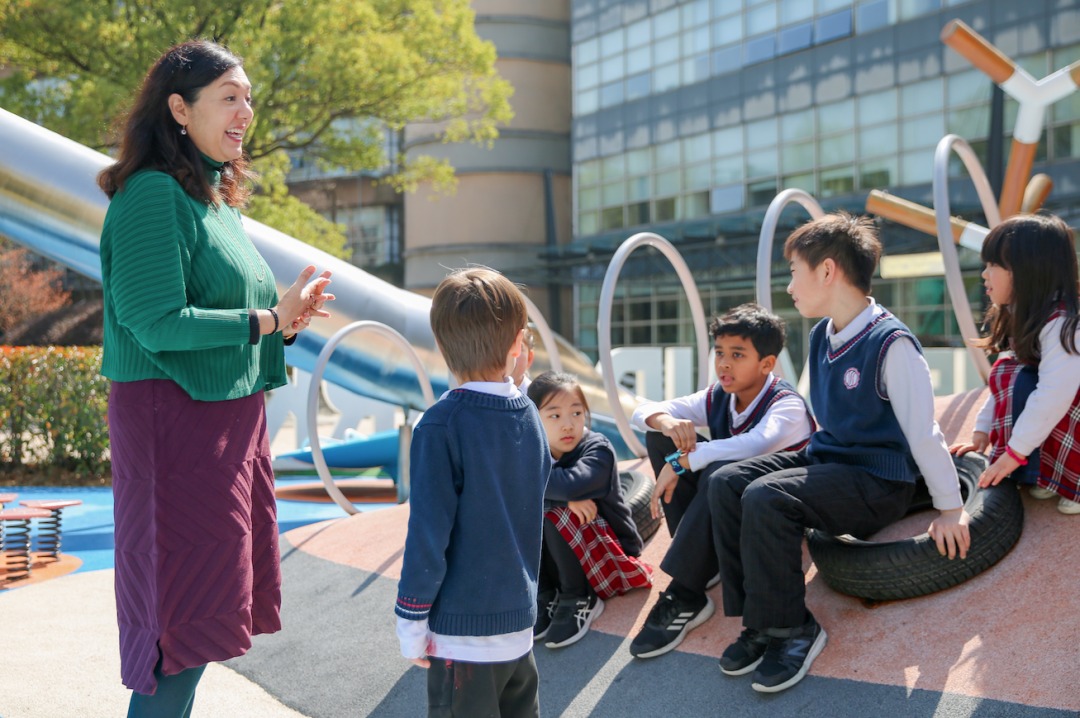 Creating well-rounded citizens
Besides hoping her students will grow up to be concerned global citizens, Ms Din believes in a holistic learning environment that caters to children emotionally, physically, socially, and psychologically: "A teacher is just as important as a lawyer or a doctor; we are teaching the leaders of the future." She wants students to develop their value systems and become well rounded (whole-person development) in every aspect of development, not just academically.
Her take is that children learn more and better from interactive activities, not just paper and pencil tasks—especially for pre-schoolers. Ms Din believes in balancing learning through play and developing foundation skills; children should learn to learn and develop critical thinking skills and creativity. She wants an environment that provides only the best resources to foster children's growth in the hopes that when they become young adults, they will contribute to society. Ms Din believes that a supportive school environment —giving students the right challenge—will allow them to reach their full potential.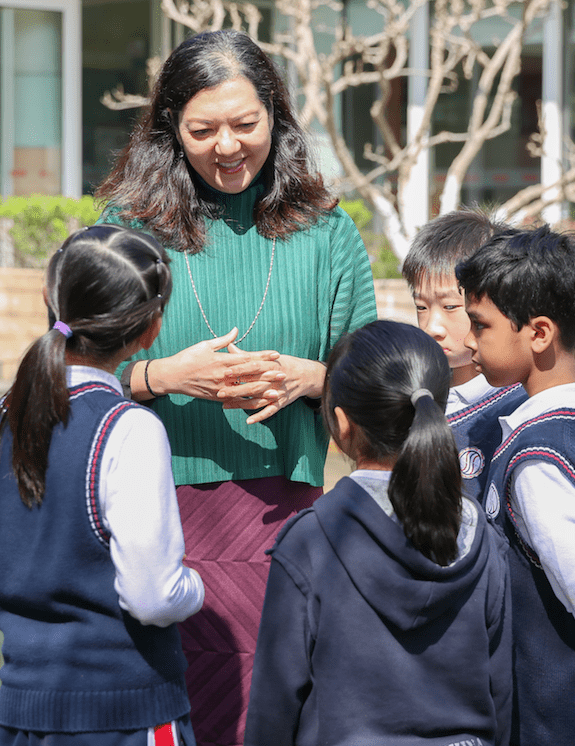 A new perspective
"I am very privileged to come to SSIS; this is a place where students have a global perspective," a school she feels where she can contribute purposefully.
She has set a goal to ensure a smooth transition for students from K2 to Grade 1 and Grade 6 to Senior School. Her leadership style is to see a project to its fruition, so she caters to children's needs and looks forward to the day they graduate. She envisions the future so she can work backwards to plan the best ways for students to reach their milestones. She wants to ensure SSIS continues to be a tight-knit community where teachers and parents work to bring the best for our future leaders.
We admire her values and see her as a role model and a compassionate leader. With her passion, experiences and leadership, Ms Din is poised to bring effective learning and growth to SSIS.