Every year, our Primary School presents a Pathfinder Award to an elected Grade 6 student.
The Pathfinder Award recognises a student who has, above all other students, demonstrated exemplary behaviour that could serve as a source of inspiration to everyone. The Pathfinder Award recipient possesses the virtues and qualities that epitomise a highly developed and holistic student.
The Pathfinder Award 2019/2020 is proudly presented to:
She is an outstanding role model and sets a positive example for all her peers. Form Teacher LEE Wanzhen highlights that despite Sophie's many achievements and abilities, she remains a modest student who is always willing to help others. 
"She is a role model in class, a student with big stature despite her small frame. She is a student with a big heart, is always ready to offer others a helping hand or kind words of encouragement. She is inspiring to her classmates—who want to be her, and who want to be friends with her."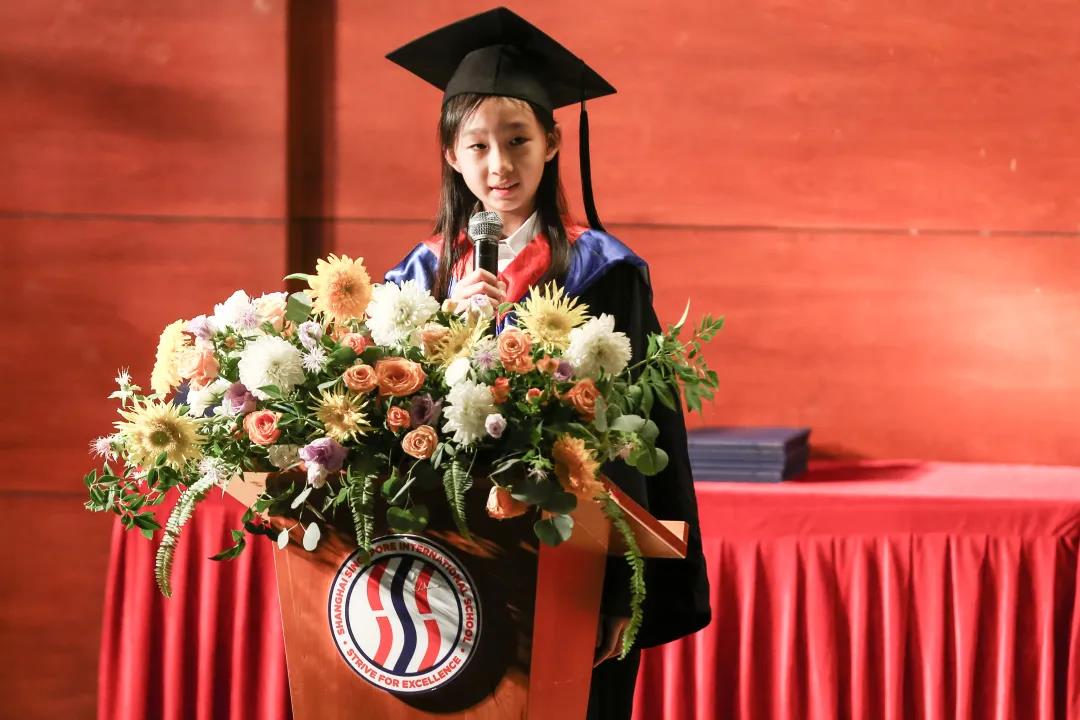 This modesty is reflected in Sophie's acceptance speech as well, in which she enforces her belief that hard work always pays off. "You can achieve great things with hard work. To me what really matters is that you give everything that you've got and grow towards a better self every day," she says.
Congratulations to Sophie FU on receiving the prestigious award!
Our philosophy, vision, and mission are to educate students in an environment that will not only equip them with a high level of content skills and information, but also help them to learn the behaviours associated with global citizenry and the concept of being humanitarians and caring individuals.