The PUXIMUN conference that just concluded over the weekend was, by all measures, a success. The Secretariat, committee and volunteers that drove it proved that students can think beyond academics and execute, at a high level, an event that made an impact not just in their learning, but in their lives as well.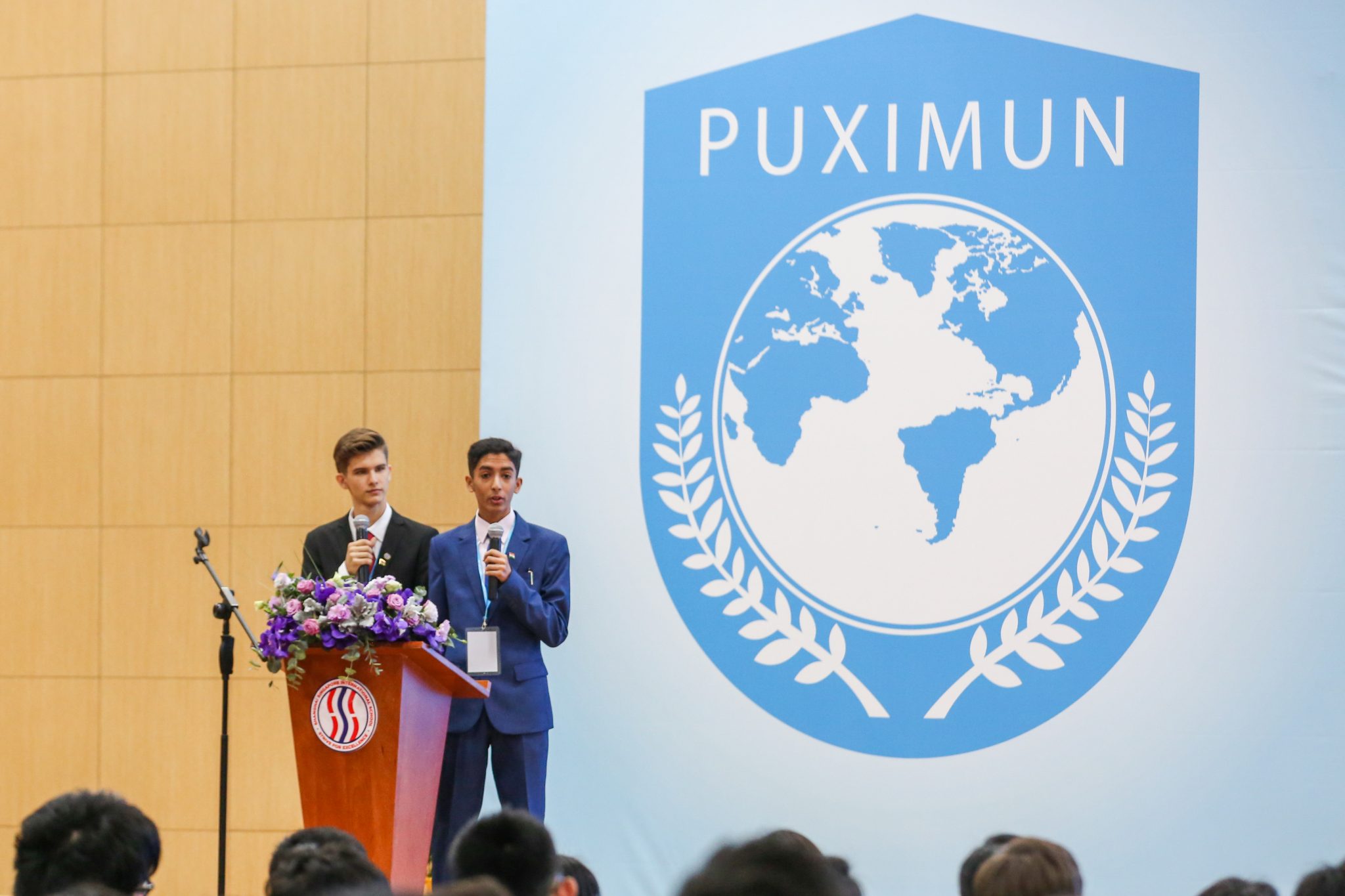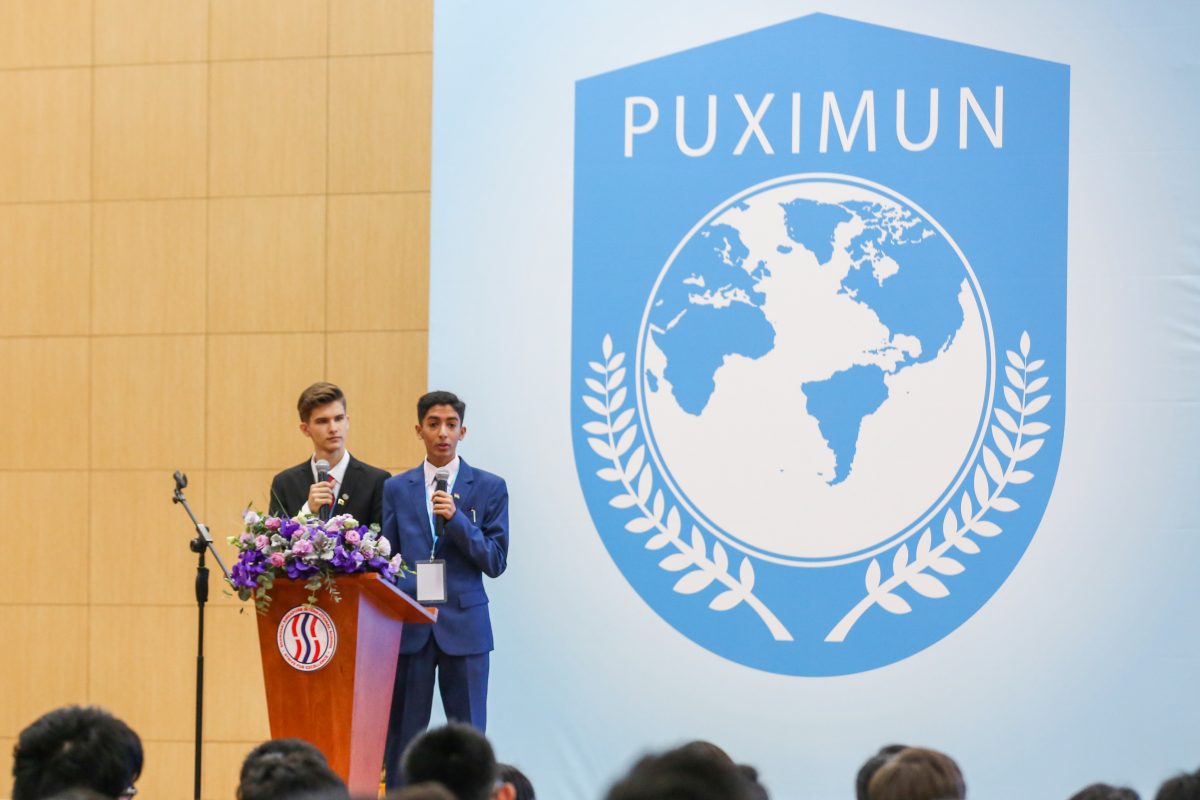 On 11 October, PUXI Model United Nations – hosted by SSIS for the first time – kicked off with enlightening speeches given by our VVIPs Mr LOH Tuck Wai, the distinguished Consul-General of Singapore and Ms CHEN Jian, the honourable Vice-Mayor of Hua Cao town.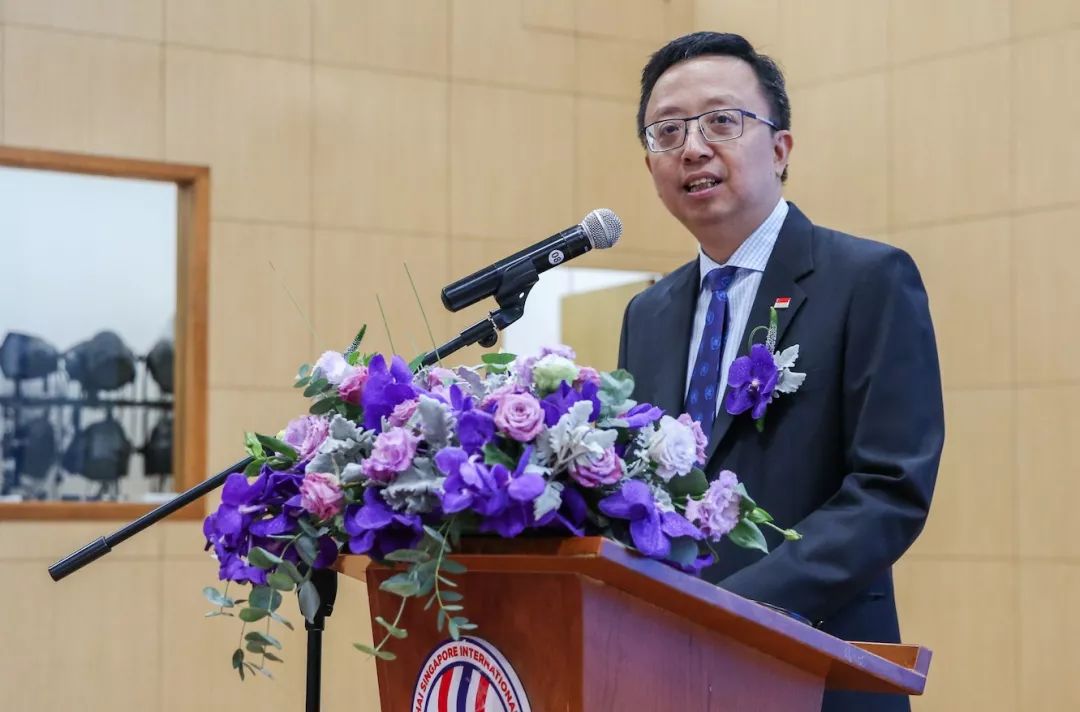 "Governments can plan and implement policies, but it is also up to citizens – especially young leaders like you – to work under the context of these policies and to contribute on your own terms. Do not allow global issues such as climate change, sustainability and globalisation be reduced to mere catch phrases. Take concrete action. Speak out. All of you can become the next Greta Thunberg."
Mr LOH Tuck Wai, Consul-General of Singapore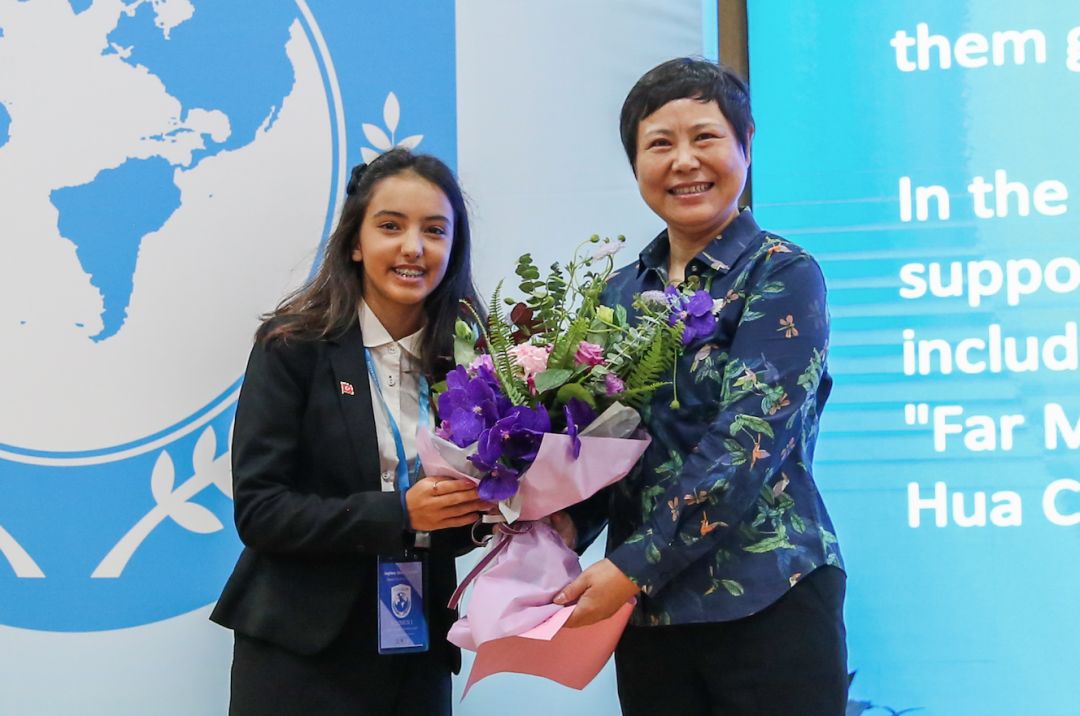 "PUXIMUN has created new forms of activities, deepened cultural and ideological exchanges among international schools, and allowed children from different countries to collaborate, express themselves and work towards creative solutions.
What is more valuable is that by speaking and putting forward opinions on behalf of their assigned countries, children can enhance the recognition and reputation of their homeland."
Ms CHEN Jian, Vice-Mayor of Hua Cao
Our Senior School principal Mr Doruk GURKAN also gave an inspiring speech about his time working with the Model United Nations. After that, it was the students' show.
PUXIMUN's mock-UN format allows student delegates to represent an assigned countries and to raise issues relating to said country. Over the weekend, almost 150 delegates from seven schools in and around Shanghai gathered to debate pressing world issues and to propose practical solutions. They did so with creative solutions to topics that continue to seemingly puzzle the world's foremost experts.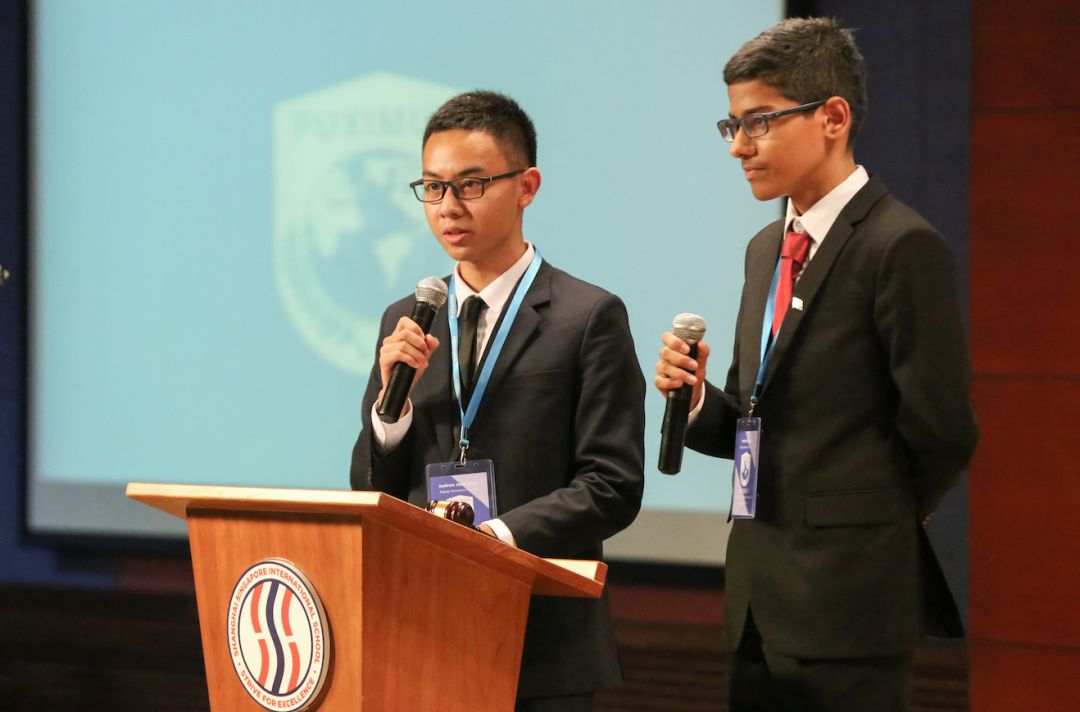 "Every single delegate mustered the courage and confidence to state their views, even, and especially, the beginners. It was an absolute delight to witness delegates grow and mature as people during the conference."
Sathvik HEDGE, PUXIMUN Secretariat, Grade 9 Pearl
The first day of the conference set high expectations for the next two days. The happy smiles and the discussions as delegates left gave all of us the confidence to say that PUXIMUN I was a tremendous success. Although there were minor technical issues on the day and several allocation errors, the committee and volunteers worked to resolve it quickly. All of these problems enabled them to learn and reflect, and therefore better themselves for further PUXIMUNs and other adversities they may encounter.
For the PUXIMUN team, the success of the conference stemmed from eight months of planning and hard work. For many of them, it was the busiest eight months of their lives, and they had to sacrifice many after-school hours to see to its smallest details.
The team was aided by their MUN directors, who provided valuable advice, as well as the Core Leadership Team, who gave plenty of support. The organiser also wants to thank the admin crew, who sacrificed three days to keep the conference up and running, as well as all the student officers, who guided the delegates to become more confident and competent problem solvers.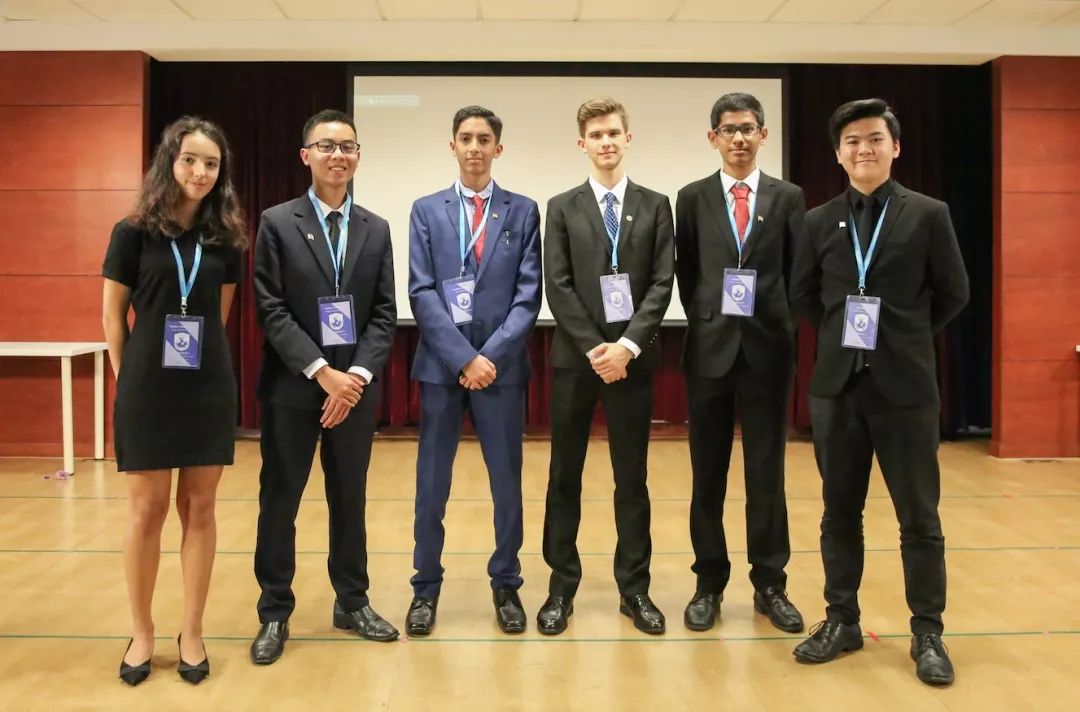 PUXIMUN's effect will be felt beyond the eight months of prep and its three days of execution. When the delegates go into their future careers, they will remember PUXIMUN as a conference that helped them grow and develop new perspectives on critical issues. They will become better public speakers, stronger advocates and more well-rounded citizens of the world.
At SSIS, our vision is to create lifelong learners with the strength of character and love of humanity.