Once again, the SSIS students' enthusiasm, creativity and presentation skills shone in our first ever STEAM Week celebration at the Minhang Campus. Each day was a fun-filled experience for the students as they participated in different themes based on the acronym of STEAM (Science, Technology, Engineering, Arts, Mathematics) and enjoyed the lunch activities held at the STEAM Lab.
We started off with the theme 'We Are Mad About Science'.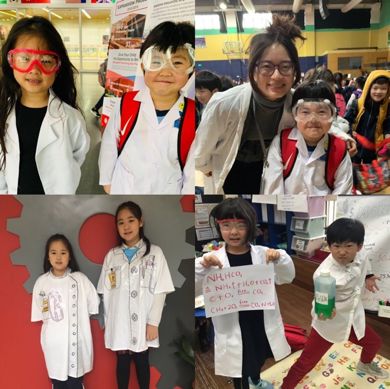 Primary students arrived in their best scientist costumes. Look at how the students and even our amazing PSG volunteers had a blast making slime on Monday! Making slime never fails to engross small kids and even young at hearts.
Tuesday, we received a lot of old electronics and gadgets in our drop-off boxes for our recycling campaign 'Recycle Your Old Tech'.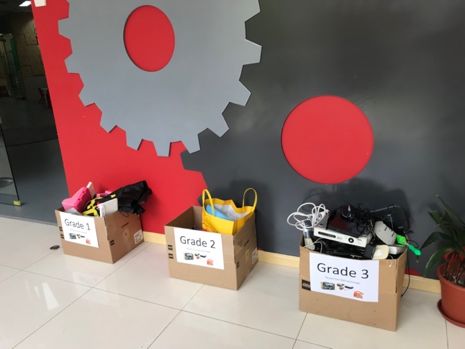 This campaign does not only help in recycling old electronics but also brings awareness to a more mindful technology consumption for the school community, plus it opens more opportunity for the exploration of technology materials for our students.
For the Technology theme, students lit up the lab with their insulating playdough squishy circuits.
Wednesday showcased the students' rich imagination, and building skills with the photos of the projects they've built at home.
Lego, clay, cardboard panels, paper cups and other materials served as their medium in creating their engineering projects.
Students got to build the tallest tower, the most unique, complicated and strongest structure for our Engineering theme using different materials.
The pinnacle of creativity appeared on Thursday with the students' 'Wearable Art' creations.
From cool T-shirt designs, self-made jewelry and accessories, to DIY hats and other fashion items the students showed their inventive imaginations.
With little time, students had created wonderful STEAM posters to represent what they know and how they feel about Art.
We never know we might have the next Leonardo Da Vinci in our midst!
We ended the week with our 'Math Carnival Games' theme. Amongst other games, students were most excited to win our 'Minute to Win It' games of 'Face the Cookie' and 'Cup Stacking'. Even Mr. WONG took the challenge!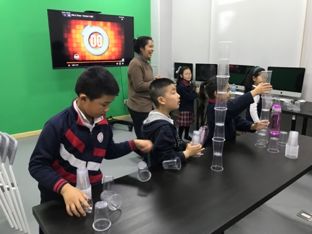 Our 'Guessing and Puzzle Booths' inspired these little mathematicians' minds as they made estimates, joined puzzle pieces together and played board and card games. It's inspiring to see how SSIS students love being challenged with Math.
Although STEAM education is a new SSIS initiative, it had already been successfully introduced to many SSIS students as shown with their increased participation and interest in our STEAM major challenges exhibit as they listened to our selected presenters for each grade level, while patiently waiting in cue to have their chance on doing their desired STEAM Week activities.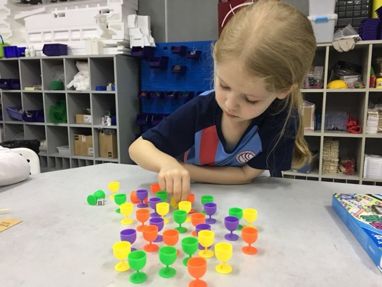 Integrating the STEAM programme in SSIS curriculum supports its mission of providing its students a holistic approach to education, preparing them to be problem solvers and critical thinkers. Each discipline of STEAM helps your child grow and navigate through everyday challenges.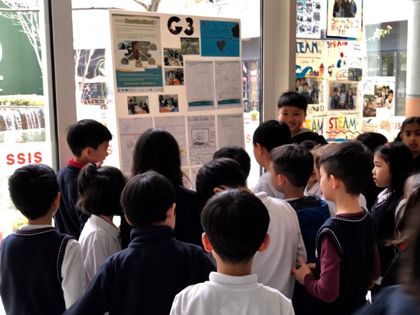 Striving to provide high quality learning
SSIS is continuing on its mission to provide her students with a holistic approach to education through the Science, Technology, Engineering, Arts and Math (STEAM) Programme.