Congratulations to our class of 2020 graduating students who have been accepted into their first-choice universities and programmes!

Although the school is currently closed, our Grade 12 students are continuing to receive university offers to some of the top universities in the world.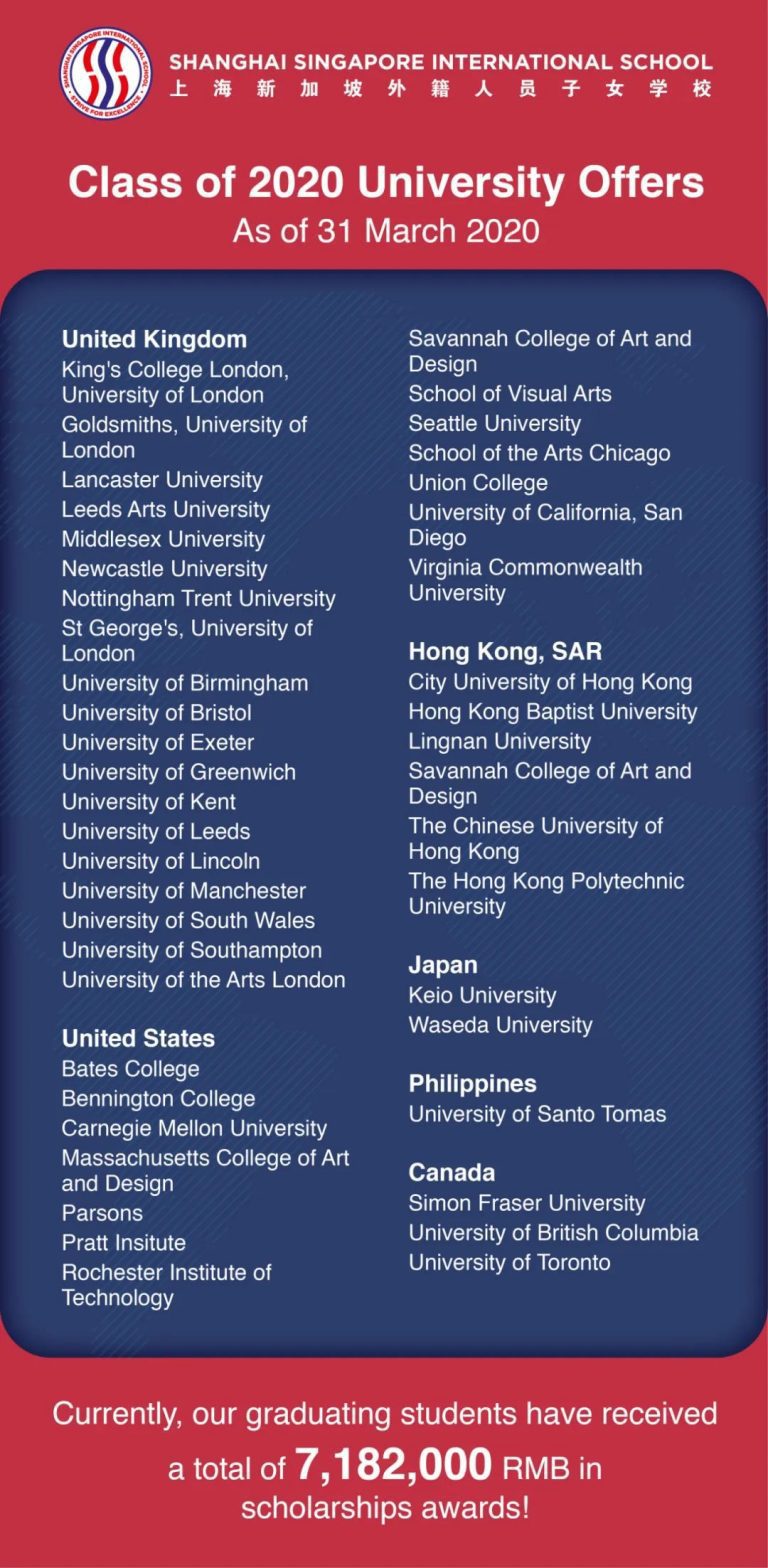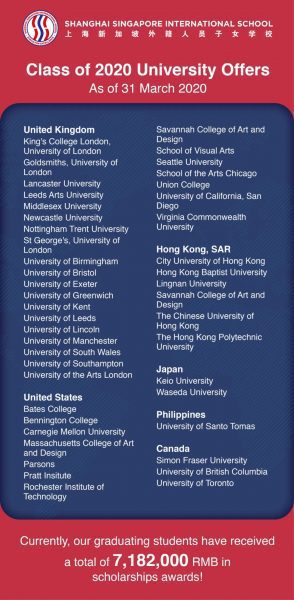 Here, we'd like to highlight two more students who have received offers to top universities of their choice.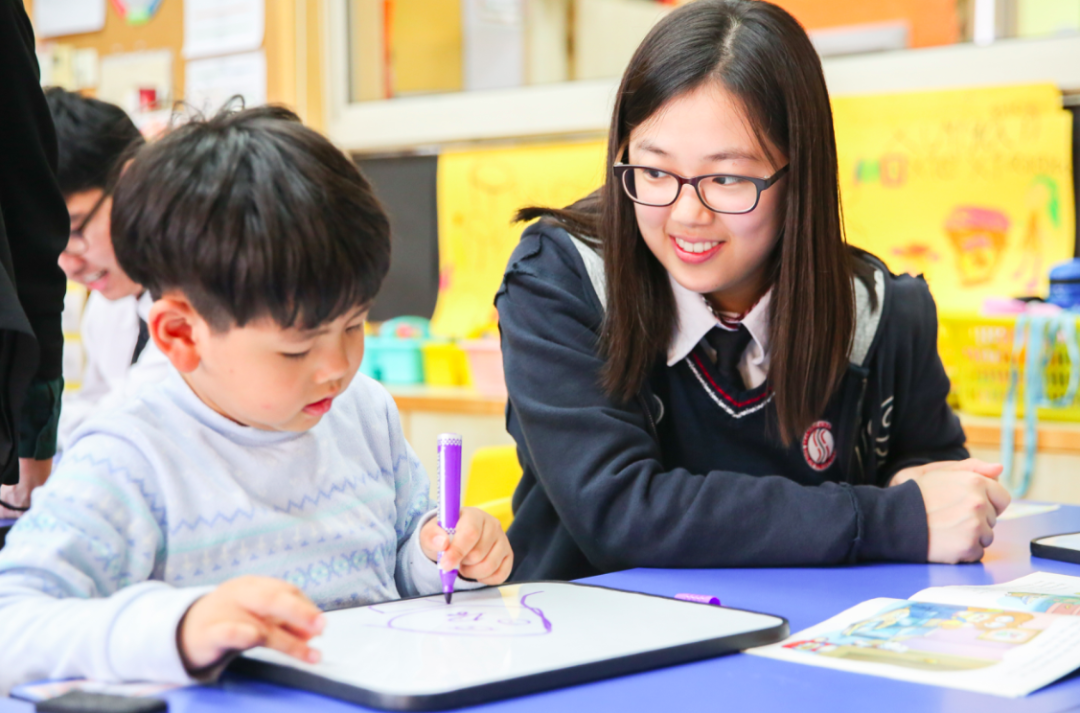 LEE Siyeon (Kelly)
Hong Kong PolyU
Hong Kong PolyU
Hospitality & Leisure Management Programme
Hospitality & Leisure Management Programme of Hong Kong PolyU is ranked #5 in the world. In 2019, for the third year in a row, Hong Kong PolyU's School of Hotel and Tourism Management was ranked No. 1 in the world in the 'Hospitality and Tourism Management' category, according to ShanghaiRanking's Global Ranking of Academic Subjects.
You were able to get an offer from HKPolyU's Hospitality programme. What made this programme your number one university choice?
As a student studying abroad for 11 years, I had many opportunities to visit different hotels and tourist destinations, this naturally made me interested in hotels, and I decided to study more about it. When I was finally settling on my university choice, Hong Kong PolyU came to SSIS for a briefing session, and this helped me to decide on Hospitality as my career path.
Did you ever consider going back to Korea for your uni?
I have spent most of my 11 years here learning the school syllabus in English. In fact, SSIS has prepared me to be stronger in English and Chinese, and this, in turn, has given me more opportunities to study in universities around the world. As an international student, I have experienced many different cultures, and since Hong Kong is a place that's multicultural, I chose to study there and not head back to Korea.
What advice would you give our younger SSIS students about their studies and about how to be successful with university applications?
Aside from academics, I believe it is imperative to have in your portfolio many different types of experiences. I was in the Student Council for five years, and it has helped to improved my public speaking skills, leadership skills and taught me how to stay calm during stressful situations. It has also helped me while I'm going through assignments and exams during IB. Public speaking skills obviously helped me during university interviews, one of the most essential aspects of university application.
Five years from now, what do you see yourself doing?
I would be working as a hotelier in Hong Kong, and I would also be helping out with various charity organisations. As part of the SSIS Student Council, I have had many opportunities to help others in need, and that brought me joy. I have also gained experiences outside of school, so I am also planning to create my own charity organisation specifically to help children in need.
Kayo KIMIZONO
Keio University
PEARL programme
(Programme in Economics for Alliances, Research and Leadership)
The Faculty of Economics at Keio is one of Japan's leading economics departments. It offers a world-class education in liberal arts and advanced economics, and admission is limited to only 100 students.
Kayo is also the recipient of SSIS IBDP Merit Scholarship Award.
We heard that you were able to get into Keio University's PEARL programme. Was this your dream school? What was it about this school and programme that attracted you so much?
Keio University is my dream school, and it is the only school that I applied to. My dad was a graduate of Keio and he used to tell me about his university life. From his stories, I could feel how proud he was of his alma mater, which I think is such an important but challenging aspect for a school to achieve.
It is the content it teaches, the people, the professors and students, and the whole atmosphere of the university that contributes to it. I wanted to experience it first hand and was determined to study in Keio. More importantly, the PEARL programme is a perfect choice for me because it is an economics programme taught in English, which corresponds to what I am currently studying. (Fun fact! The portrait printed on Japan's 10,000 Yen note is Keio's founder Fukuzawa Yukichi.)
Your brother is an SSIS graduate who is currently a student at Boston University, USA. Did you ever think of following him to study in the USA?
Yes, during my university research, I did once consider studying in the US. However, it was never a purposeful idea. At this stage of my life, it is more critical for me to be in Japan because I have a Japanese passport, and I shouldn't feel removed from the country and its language. By studying in Japan, I hope to connect with the culture and to discover more of my identity.
You have been a student at SSIS for a long time. In what ways do you think being a student at SSIS helped prepare you to be a successful candidate for the PEARL programme?
The PEARL programme is an acronym for "Programme in Economics for Alliances, Research and Leadership". In my application statement, I wrote, "The 'L for Leadership' is something in particular that I strongly relate to," and I think SSIS really helped me developed this aspect. I was the President of the Student Council and captain of the volleyball team. I've been in SSIS for 11 years, I have always felt like I know the majority of the students here, which is a significant confidence-boosting factor that allows me to express my opinions and thoughts. The small class size and the tight community in SSIS also provided an excellent platform to build up my personality and finding out what I enjoy doing.
Five years from now, what do you see yourself doing?
Five years seems so far yet so close! I think I would see myself getting a job where I can gain a lot of work experience. I might also be studying in another country and getting to know many different cultures and people.
Being able to enroll in a college of choice – one that is well-ranked, reputable and addresses career goals and aspirations – is something Senior School faculty and university guidance counsellors at SSIS work hard to achieve for each student. We hope to share more good news with our community!
At SSIS, we aim to help our students find success in school and beyond. We support their dreams of further education by advising them about career choices and university options.