On Wednesday, 13 November, SSIS came together to honour the IGCSE Class of 2019with a formal ceremony which included an art exhibition and a whole series of inspiring musical performances.
As our current Grade 11 students have moved onto their IBDP courses, it was the perfect opportunity to celebrate the successes of the cohort over the last two years. Introduced by our eloquent Grade 10 MCs, HSU Chen Wei and Gleb TSIKHANOVICH, the event gave an opportunity for students to be celebrated individually and collectively. Our Senior School Principal, Mr Doruk GURKAN, took to the stage to congratulate our students, acknowledging their progress both in IGCSE and in the early stages of their IBDP careers.
Following this, our students received various 'Best in Subject' awards with our 'Best in IGCSE' being awarded to LEE Hyo Jeong.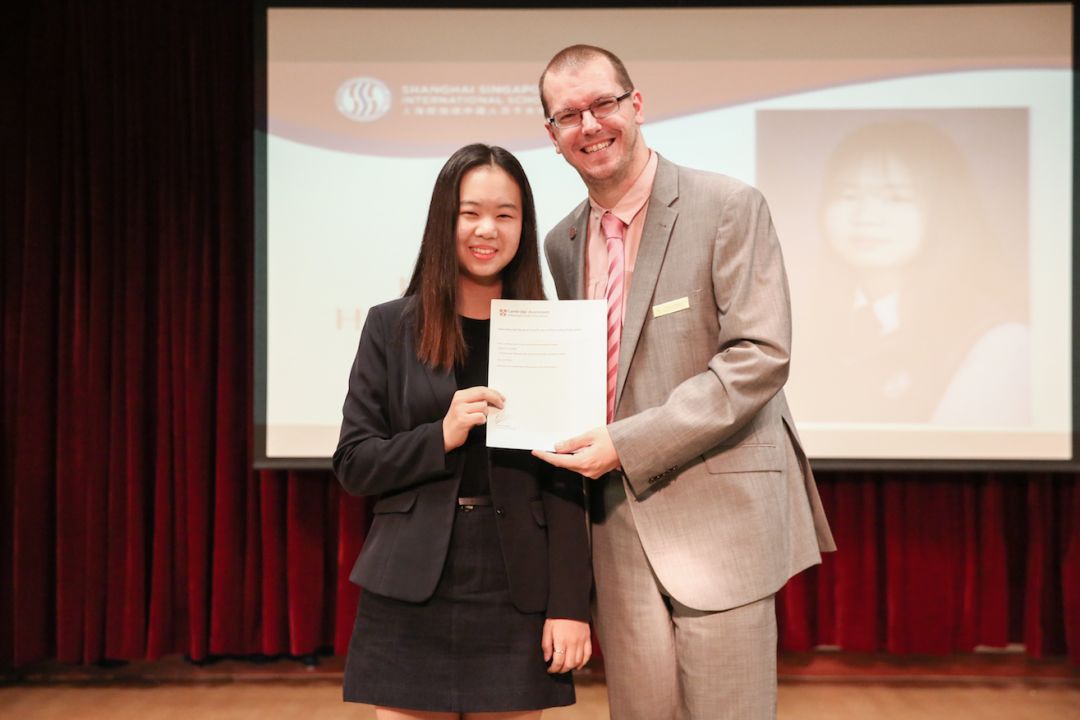 We still remember the incredible efforts we put in, great collaborations we have made as a team, warm encouragements from each other and our remarkable achievements. These memories of IGCSE have hardened us and will allow us to together survive IB and again make ourselves and the school proud.

LEE Hyo Jeong, Grade 11 RUBY
In addition, two of our students, Jina LEE (First Language Korean) and ONG Yu Xuan(English Literature) were also recipients of the 'Top Performer in China' awards to acknowledge their incredible performances compared to all candidates sitting the exam in the country.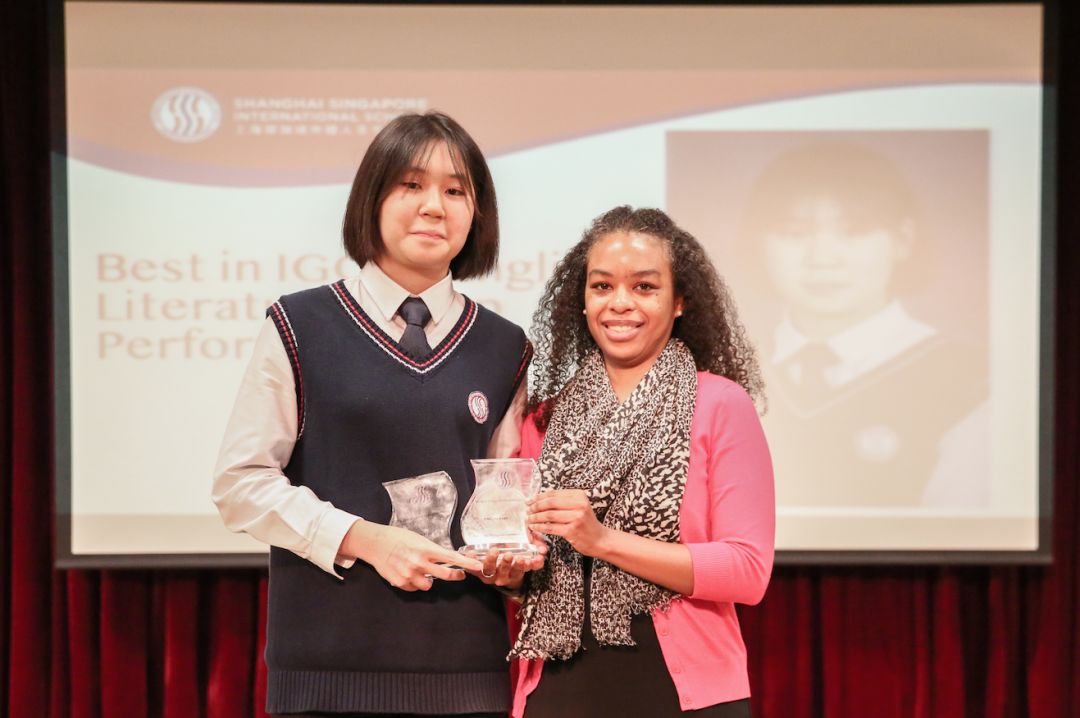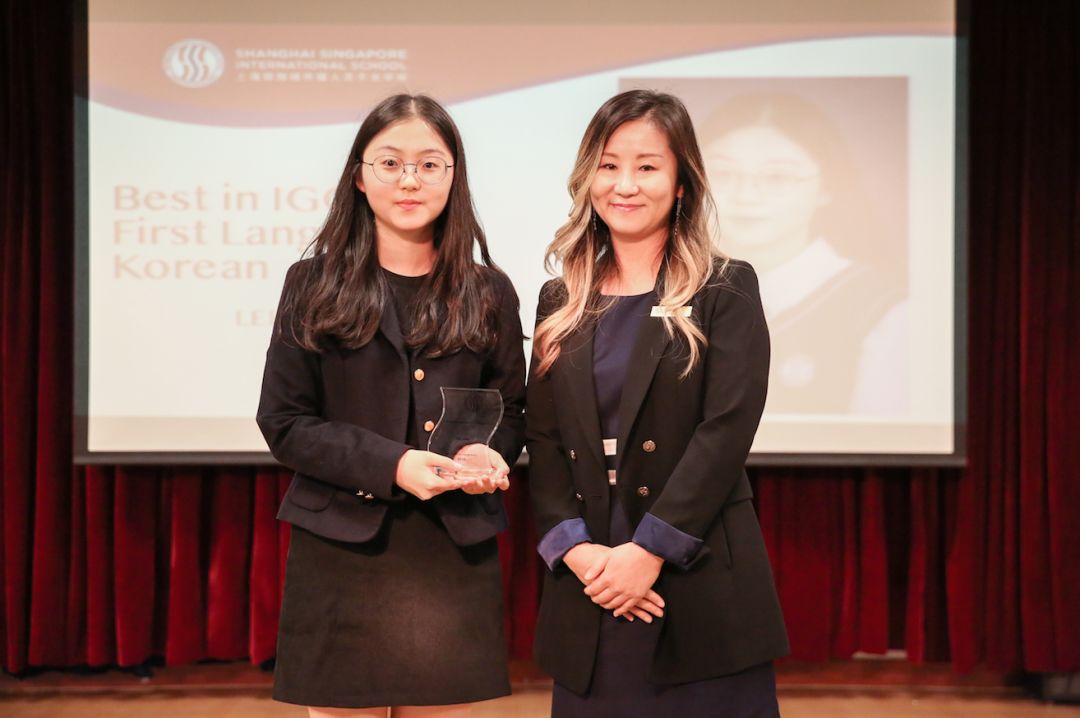 Members of the IGCSE music group (past and present) treated us to an aural delight while they performed, demonstrating once again that hard-work, diligence and talent are recognised and rewarded at SSIS. Finally, a reflective video highlighted the well-rounded nature of our students who take on challenges, push themselves outside their comfort zone and put their energies into all aspects of their school experience.
SSIS is able to proudly look back on our excellent results this year and our headline figures reinforced the grit, determination and intellectual curiosity that is spread throughout our current Grade 11 students. It was with great pleasure that the school joined together and was able to celebrate these exemplary achievements. We look forward to the sustained, future success of these students as they continue to embody the i4C values and our school motto – 'Strive for Excellence'.