T2W11 – 24 Feb 2023
Dear Senior School parents,
Firstly, I would like to express my deepest gratitude to everyone who donated towards the Syria and Turkey earthquake disaster relief efforts. Your generosity is truly inspiring, and it's heartwarming to see how much our school community cares about those in need. I felt immense pride seeing the SSIS community come together in this time of need for so many coming together and supporting each other, our community demonstrated compassion, generosity, and resilience.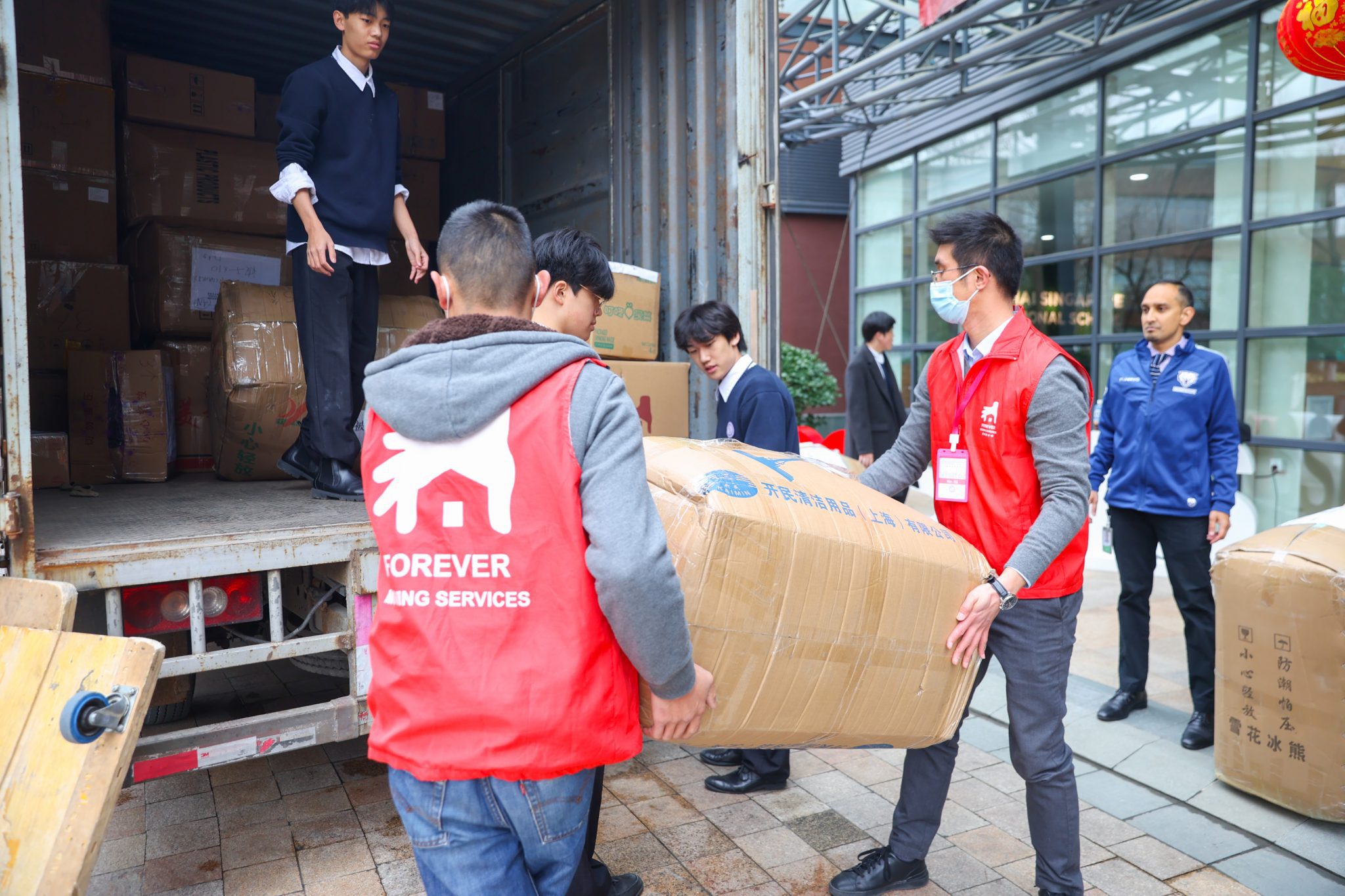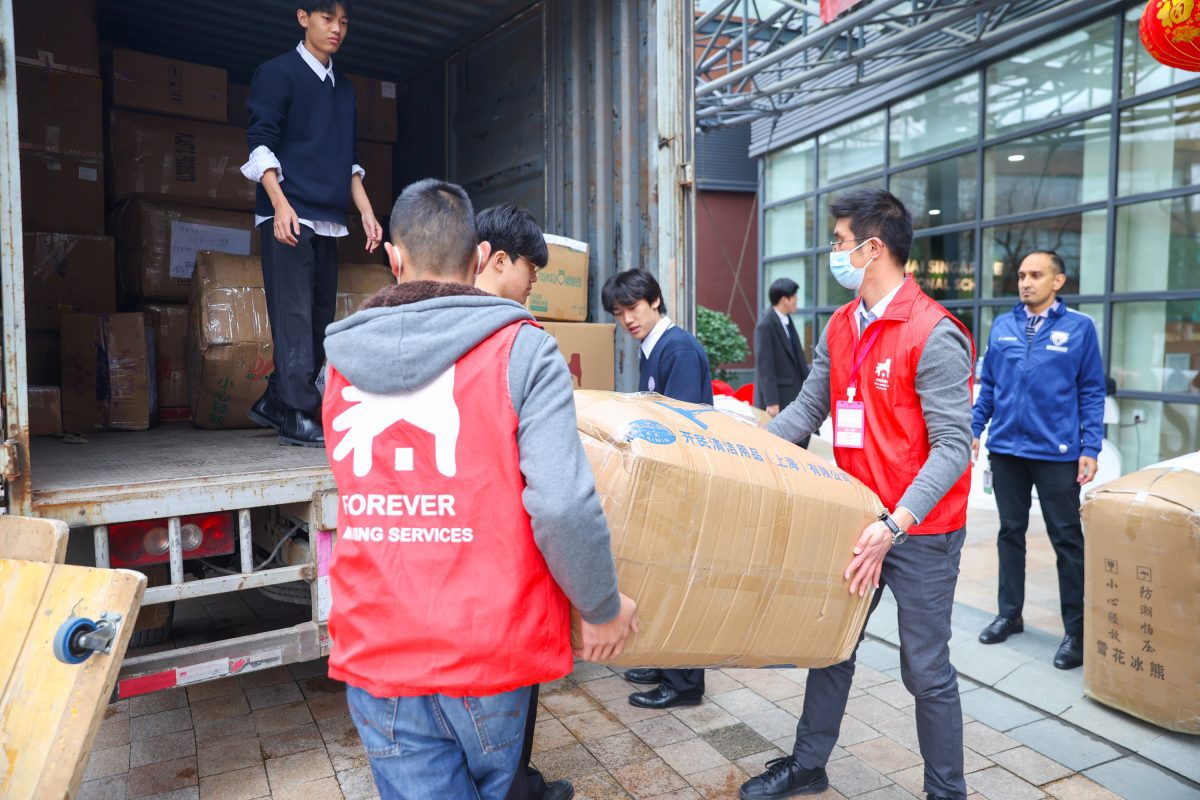 It was fantastic to see the school buzzing with activity again this weekend, with the rescheduled Winter Formal on Friday, Robotics Scrimmage on Saturday and Chingay@Shanghai SingCham community event on Sunday. I hope you all had a great time, and I want to thank everyone who helped make these events such a huge success.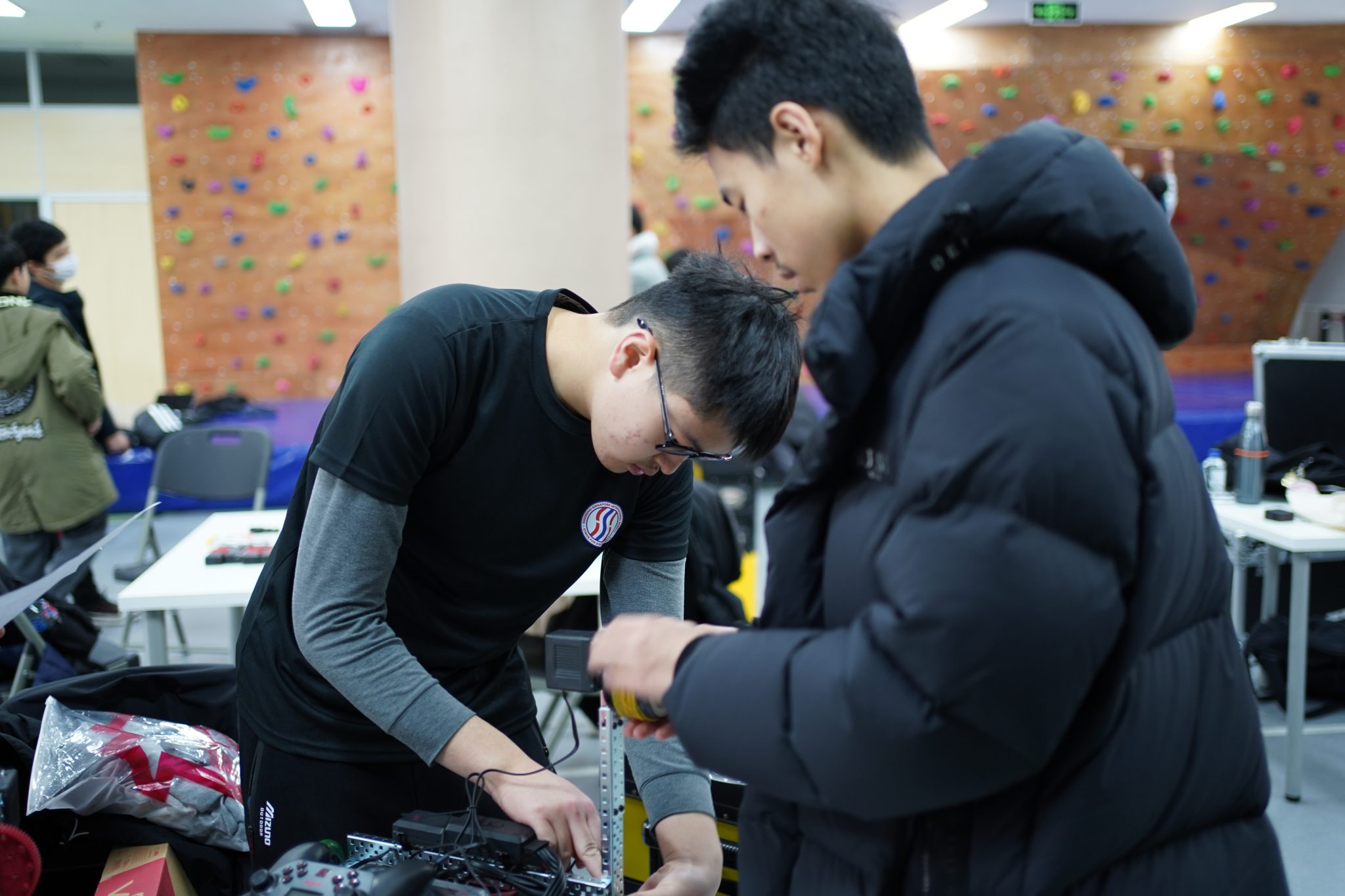 Please wish our Basketball team the best of luck this weekend as they compete and represent SSIS at the ACAMIS Basketball competition in Suzhou. On Tuesday after school, we built excitement for this event with a friendly teachers vs students game. After the game, the Sabres crew gave presents to all our players for good luck.
You can watch our teams games using the livestream links below.
The Schedule of Games and results updates during the event can be viewed via this link ACAMIS Red Division Results Board
#stronger together!
We want to recognise our students continued commitment to living up to our school motto of "Striving for Excellence".
This year we are introducing a new Scholarship open to new grade 7's and current grade 9 students, the Academic CLSP and IGCSE Scholarship. This Scholarship recognises academic excellence across the middle school.
Full details about the application process are available on the school website.
https://www.ssis.asia/admissions/ssis-scholarships/
Parents and students are encouraged to speak to their teachers or academic coordinators if they have any questions about the application process. The application deadline is Friday 7th April.
I am looking forward to reviewing applications and the exciting new Scholarship initiatives.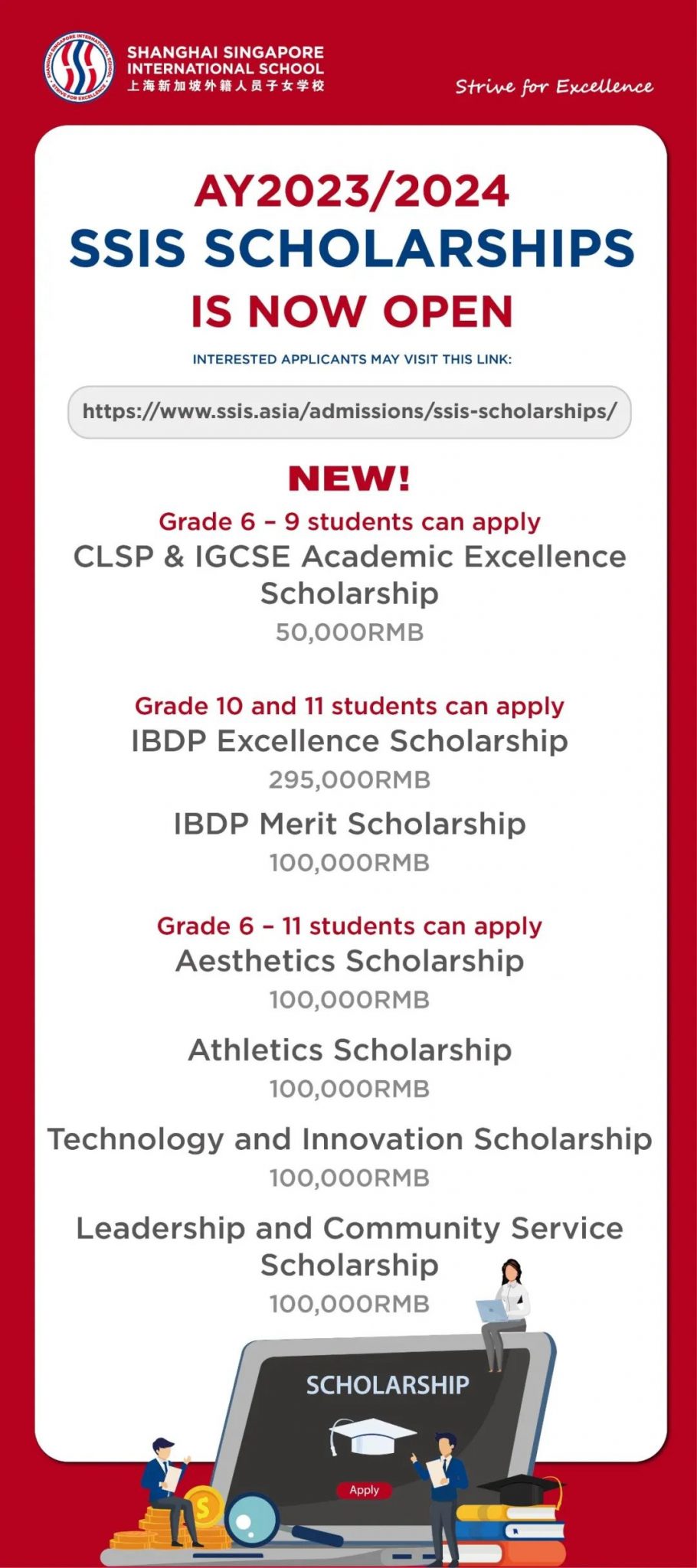 Finally, I am sharing out Aesthetics (Si Han Yang, Ella) and Technology (LEE Hyunjun, Jason) Scholarship recipients Initiatives.
With the aim to document the various artistic talents in SSIS, Ella designed an art magazine recording different aesthetic events across the year. Furthermore, Ella has been taking the lead in organising student-led workshops with the ambition to inspire other young artists. Ella wants to continue this as a relaxing time for students after school where they can learn from others experienced in IGCSE and IB art to strengthen their skills.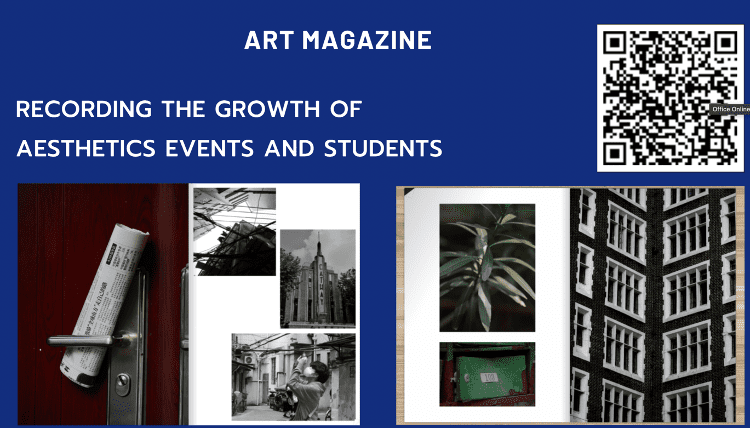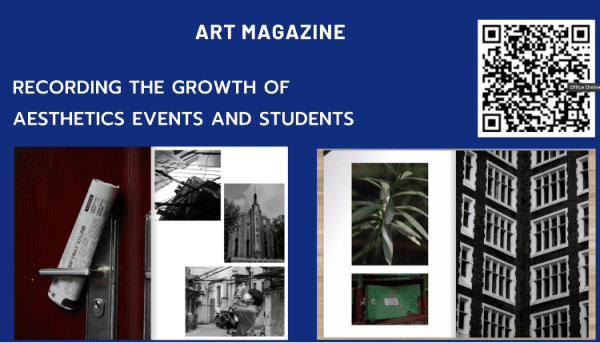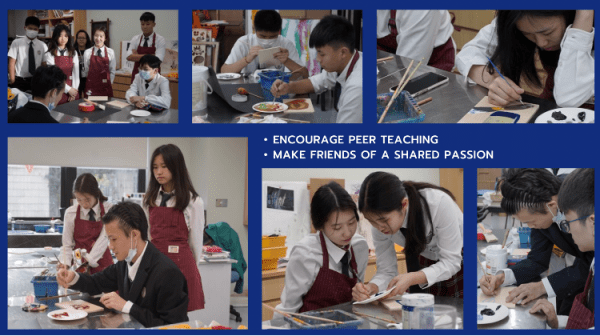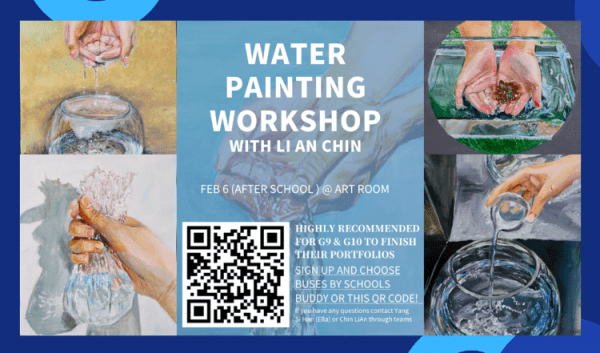 Jason founded Sabres Media Crew with other like-minded students. Sabres Media crew is a student-led group that focuses on media-related projects such as taking high quality photos and videos of school events such as Chinese New Year, the One Act Festival and many other videos still under production with high production values.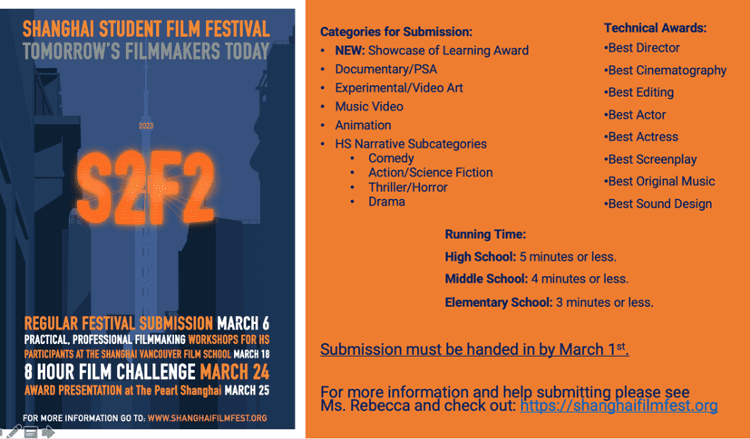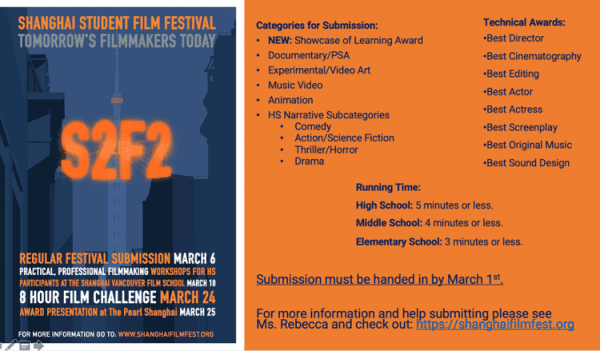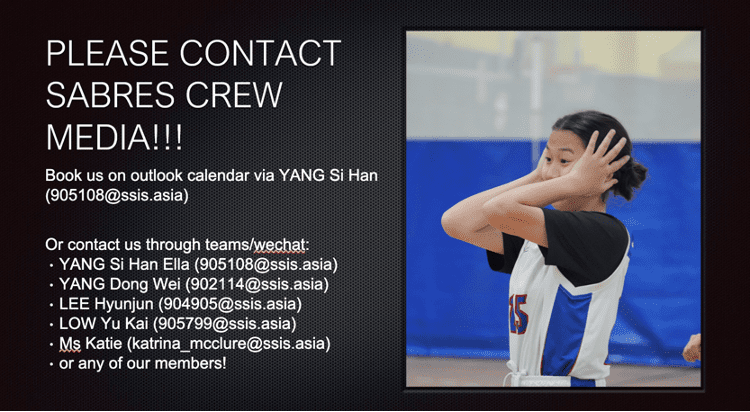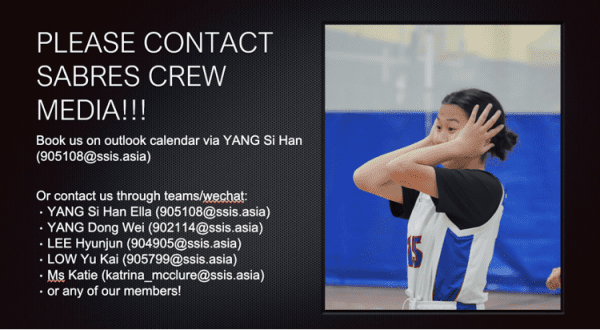 I would like to inform you about the rescheduled school day and Parent-Teacher Conference on Saturday, 18th March. Due to the early winter holiday school closure, the scheduled Parent Conferences on Saturday 18th March will also be a school day for students. Students will follow a shortened lesson schedule and have enrichment activities in the afternoon. Parents can arrange meetings with individual teachers based on their availability throughout the day. As students will be in normal lessons for most of this day, most conferences will be between parents and teachers. Parents that would like to meet teachers with their child can book afternoon meetings.
Schoolsbuddy will soon be open for bookings. More detailed information will shortly be shared via ManageBac messages.
Senior School term 2 report cards will be accessible from ManageBac on Thursday 16th March at 4 pm.
With gratitude
Mr Steven Gaynor, Senior School Principal
Dates for your Diary
Monday 13th March – Friday 24th March : G10 & G12 Mock Examinations
Wednesday 15th March : G8 Science Fair
Friday 17th – Saturday 18th March : G11 Group 4 Project
Saturday 18th March : School Day & Parent Teacher Conferences (PTC/SLC)
Monday 20th – Friday 24th March: G7,8,9 & 11 Excursions
*G10 Weekend trip after the IGCSE examinations
Monday 13th – Friday 27th March: Chinese Culture Week
Wednesday 29th March: Senior School Sports Day
Monday 3rd April –Tuesday 4th April: School Day
Wednesday 5th – Friday 7th April: Tomb Sweeping Day
Friday 14th April: International Friendship Day (IFD)
Student Wellbeing
Dear parents,
Ever wonder if your child has enough opportunities at SSIS?
The answer to that is: YES, endless opportunities!
From our weekly ASPs, lunch clubs, sports activities to charity & volunteer work, Winter Formal & Tech events – we endeavour to ensure that all students have some chance to try something new, to challenge themselves & to socialise. This week's assembly celebrated our Poetry Festival winners, highlighted the Aesthetics & Technology Initiatives, showcased a musical talent, promoted sports day and gave an update on RAPS house points. Our next pastoral lesson is on Inclusion and understanding other people's learning needs. This lesson will then be followed by an understanding Inclusion presentation in assembly from an outside guest the following week. Our goal is to educate our students on how to understand and be inclusive of others with differing learning needs.
International Friendship Day
The celebration of International Friendship Day will take place on Friday, April 14, 2023, from 10:30 to 1:30. The theme of the occasion is "Friends Across Cultures." We encourage all students and staff to dress in their national attire in order to earn house points as we celebrate many cultures through food and games prepared and created by our helpful PSG parent volunteers. More details will be shared nearer the time of the event.
Ms Shireen Naidoo, Senior School Assistant Principal shireen_naidoo@ssis.asia
Academic Coordinators
We are pleased to confirm arrangements for the upcoming Senior School Excursions for the 20th – 24th of March. The Grade 7 cohort is confirmed for Nanbeihu and the Grade 8 cohort is confirmed for Anji. A letter confirming the excursions, along with a packing list should be sent to you soon.
Mr David Herring, CLSP Coordinator david_herring@ssis.asia
While preparations for Mock Exams are well underway, the students have also been involved in other activities. The Grade 10 students assisted the IBDP students in their organisation of aid for Syria and Turkey, which was wonderful to see, and all IGCSE students took part in the school-wide poetry festival, producing some work of incredibly high standard, winning 3 awards – we have a lot of very talented writers! For any Grade 10 students interested in IGCSE tutoring as they prepare for their mocks, please contact me so that I can put you in touch with the Grade 11 organisers.
Mr Andrew Cole, IGCSE Coordinator andrew_cole@ssis.asia
It has been a busy few weeks of activities; with our DP students planning and enjoying the winter formal, organizing aid for the Turkey and Syria earthquake victims, and participating in lots of sports and competitive events. It is amazing to see how our students balance the academic demands of the DP programme with the many enriching activities they take part in. I'm impressed by their ability to juggle multiple responsibilities, and this certainly demonstrates the passion for life that is a fundamental part of the SSIS ethos.
Mr Adam Kent Crossley, IBDP Coordinator adam_crossley@ssis.asia
Reminders
If your child is absent, please email your child's form teacher as soon as possible with a reason. A reminder that students should arrive at school wearing full school uniform, including smart black shoes, dark socks and ties. Students should also wear their school blazers as the first outer layer of clothing. Dark minimal-label outer jackets may be worn over the school blazar.
Please email me with any questions you may have, and we can arrange a follow-up phone call or meeting through my PA, Katharine Chen.
Contact Information
| | | |
| --- | --- | --- |
| Mr Steven Gaynor | Senior School Principal | steven_gaynor@ssis.asia |
| Ms Katharine Chen | PA to Senior School Principal | katharine_chen@ssis.asia |